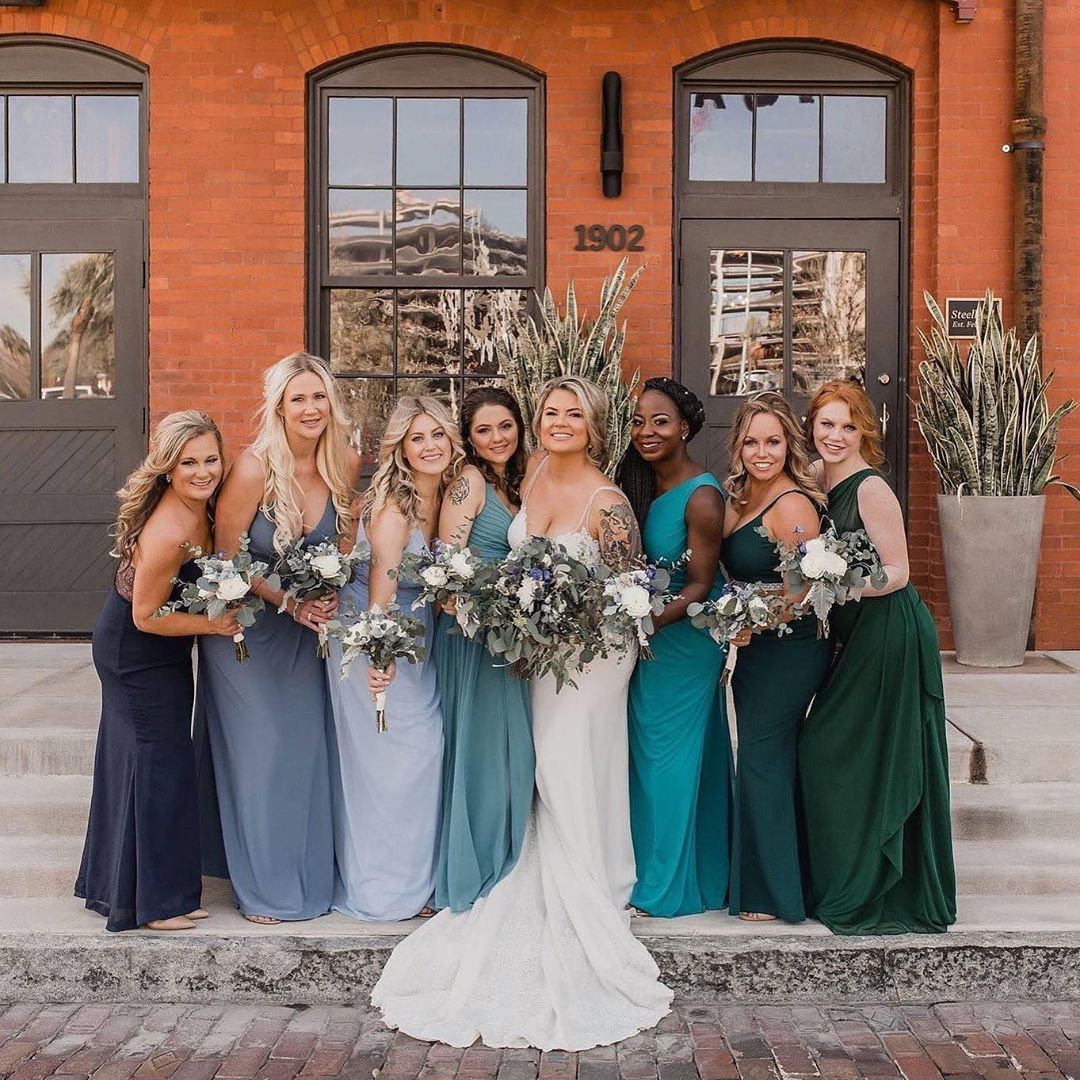 30 Apr

How to Transition Your Wedding Colors from Spring to Fall
Tips for making your wedding color palette work for any season
Spring and summer brides everywhere are currently weighing the why, when, and how's of postponing their wedding celebrations to a later date. While things might not be going off without a hitch right now, there are still ways to embrace some of your original wedding plans into your new date! If your warm-weather nuptials are getting postponed to the fall or winter months, you might be reconsidering your overall aesthetic and color palette! Keep reading for tips on how to transition your wedding colors from spring to fall.
First things first, evaluate where you are in your planning! If you're still in the dreaming phase and your maids haven't purchased their dresses yet, you can completely switch up your color choices easily! Here are fall alternatives to some of our popular spring hues:
Pinks
If your bridesmaids were originally rocking shades like Ballet, Tickled, Petal, or Begonia, there's still a way to embrace a pretty-in-pink party! Try these color swaps for a more fall appropriate feel!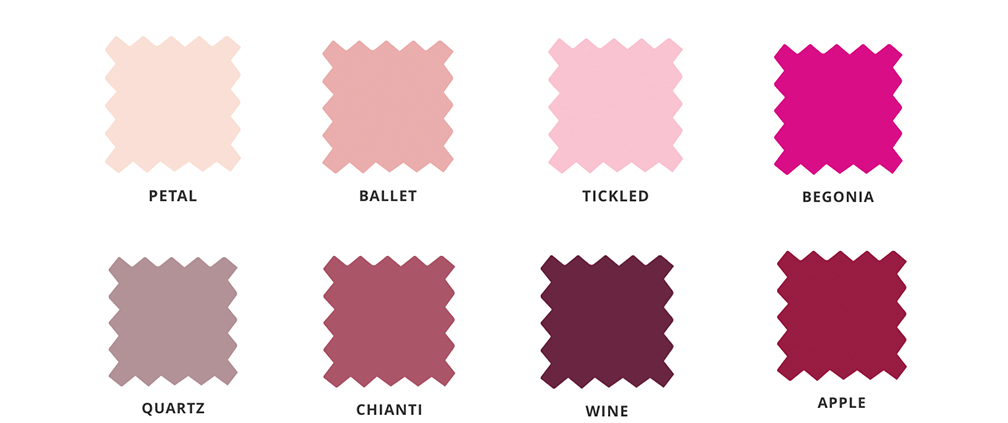 Purples
Transition your spring-inspired vision with shades of purple that work for colder-weather weddings! If Iris and Wisteria were your picks for maids, don't fret! These substitutions capture a similar vibe for your big day!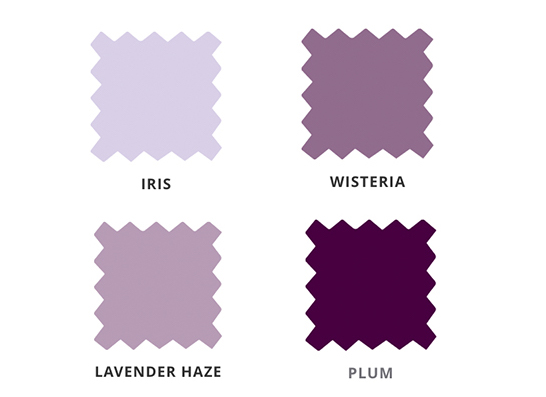 Corals
Take peachy tones from one season to the next! Good on their own, and even better mixed and matched, you can't help but crush on these shades!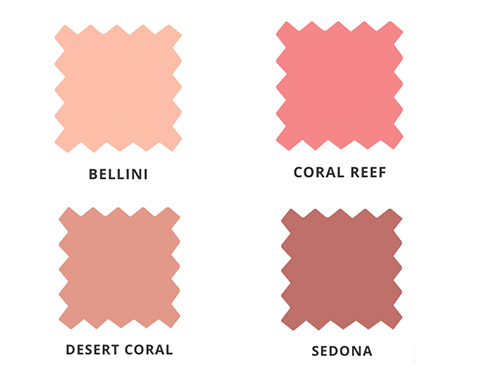 Yellow & Orange
Get that golden-hour bridesmaid palette for whichever season you decide to tie-the-knot! While bright and sunny shades will never go out of style, deeper options make them work for your new wedding season!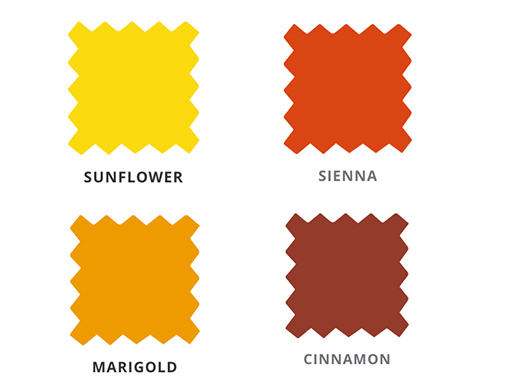 Blues & Greens
Ocean-inspired and so very fresh, a blue bridesmaid party is elegant and timeless! Keep your blue color story going and transition your wedding colors from spring to fall with these easy swaps!

It's okay to keep your original color, too!
If you're further in the planning process and all your girls' gowns are ordered, you can still totally make the most of your original color palette! Things like fabric choice, florals, and accent colors all play an important part in creating a new, seasonally-appropriate palette. Here are a few different things to consider as you weigh your color options:
Consider Fabric Choice: Texture and fabric choice can be a great way to transition your colors from one season to the next. While light and airy chiffon might not be the best choice for a cooler temp wedding, keep the color and consider something with a bit more weight like velvet or crepe!
Deepen the Palette: Another great way to transition your colors from one season to the next would be to deepen the palette with new accent colors! Stay in the same color family while incorporating deeper shades into your monochromatic look.
Add Floral Accent Colors: To anchor your original color and embrace the new season you're in, play around with your floral bouquets! Flowers are a great way to lighten or darken your entire look and with new blooms in season, it's worth looking into how a new combination of flowers can change your look.
Accessorize: Transform your head-to-toe look from one season to the next with accessories! Keep cozy with outerwear like a warm fur shawl or a wrap to match your maid's dress color. You can also opt for a closed-toe heel versus a summer sandal or consider incorporating cooler tones with silver accessories.
At the end of the day, we want you to stay true to you. If you're in love with the colors you chose for your bridal party, then keep them! Weddings are all about incorporating personal style and sometimes there's no better way to do than with your favorite color no matter the season.
Ready to transition your wedding colors from spring to fall? Explore your color options and buy swatches (they all ship free!) or shop all bridesmaid dresses when you're ready to commit! Plus follow along on Instagram and Pinterest for even more planning inspiration!
Related Posts: