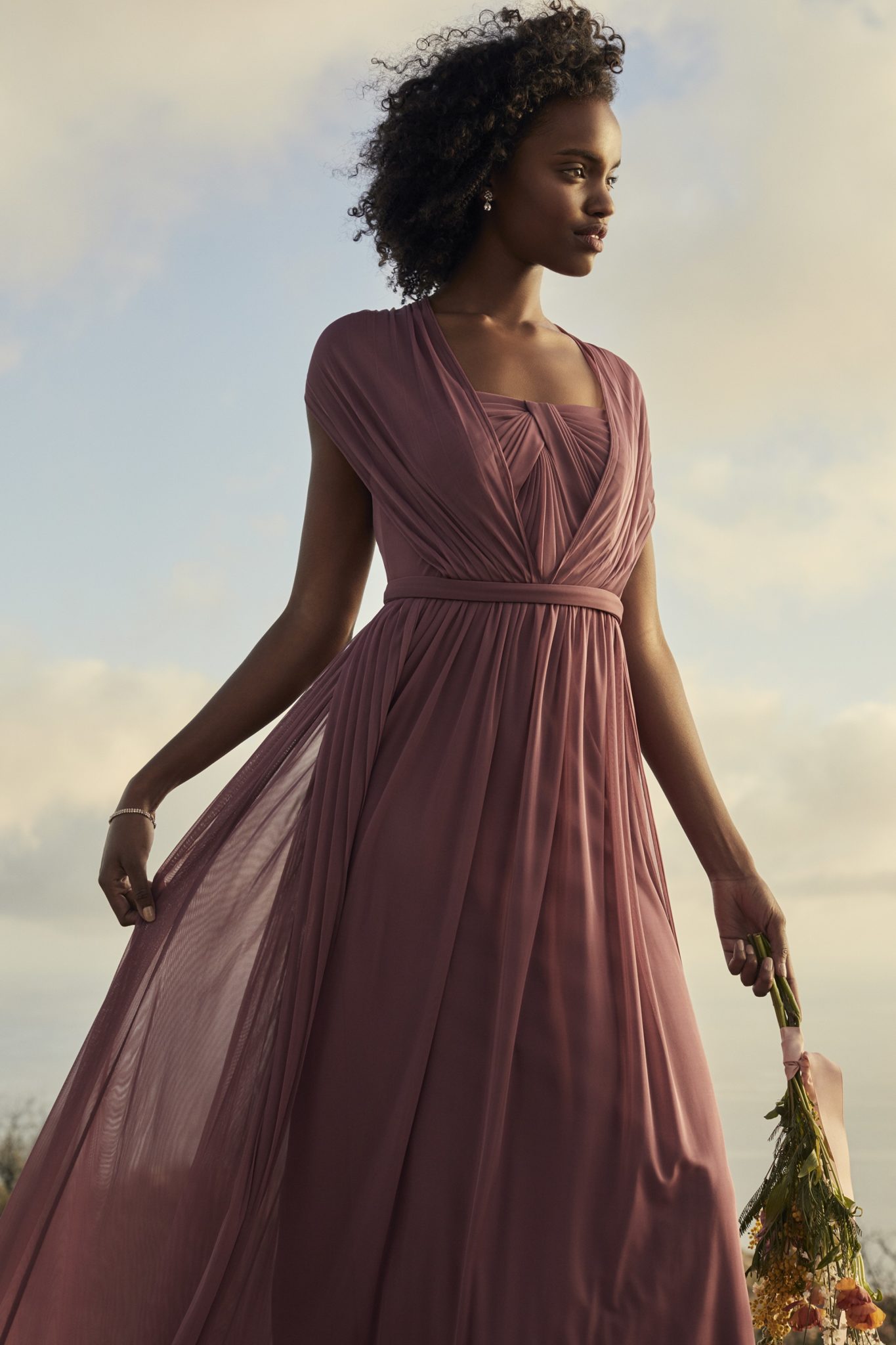 16 Jul

New Color Alert: Chianti
A new wine hue that's the perfect blend of pink and burgundy.
We asked and you answered! The new burgundy bridesmaid dress color you have been waiting for is here! An ode to one of our favorite drinks of choice, Chianti is the latest addition to our bridesmaid color palette. With dusty pinks and burgundy all over trend boards and real weddings, we knew we needed this new hue to round out our color offering. Chianti is the bridge our collection needed between a deep Wine and romantic Quartz.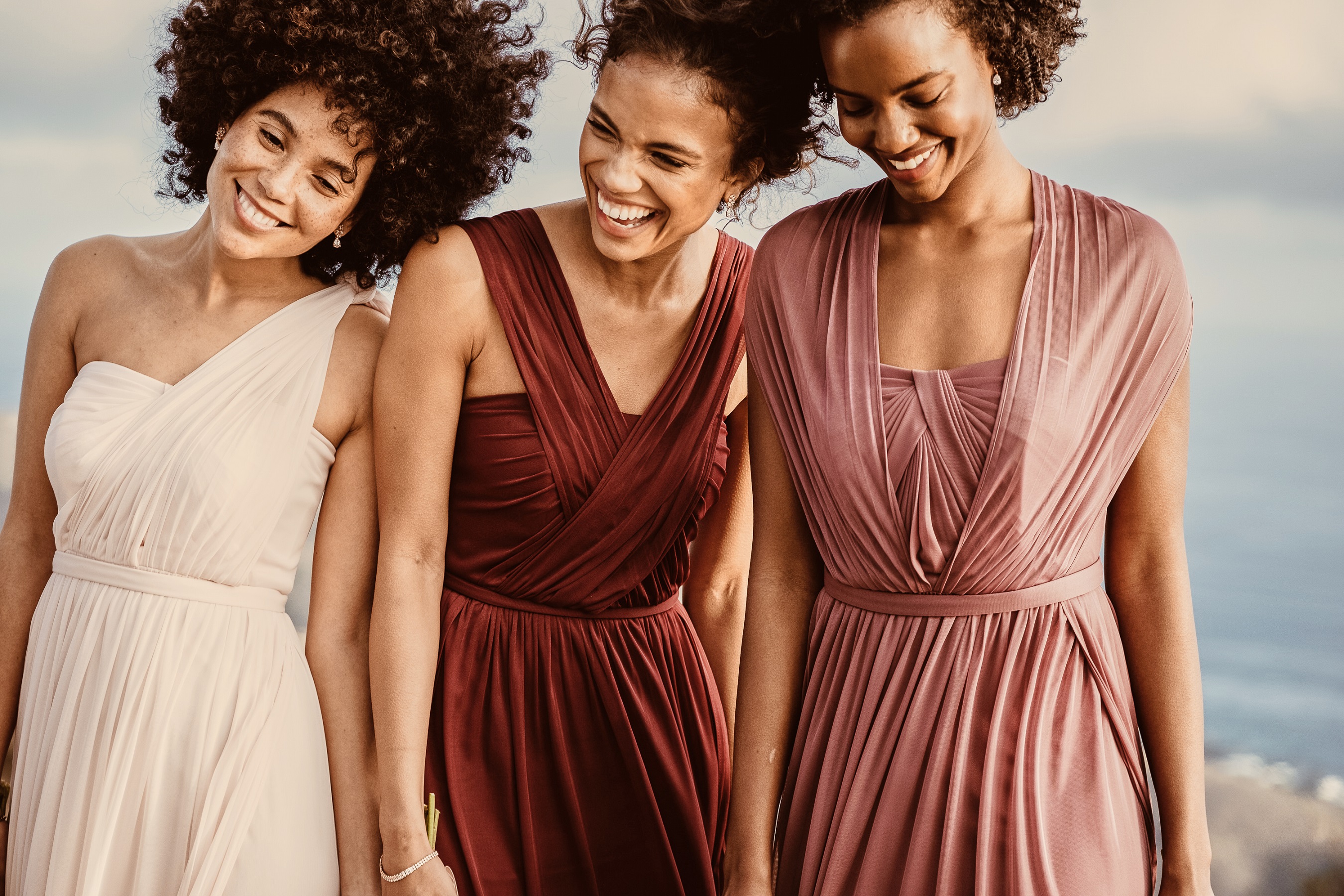 F19515 in Petal, Wine, and Chianti
The best part about this new shade? The mix and match opportunities just got even prettier. It's a color that looks great on everyone, lending a sophisticated yet romantic feel to your wedding party's look. Whether you're looking to have all of your maids in one color, round out a more neutral palette, or balance a deep jewel tone theme, Chianti is sure to have your girls feeling confident and beautiful (even down your little 'maid, too!). This color is not too deep and not too light, the perfect way to wear a burgundy bridesmaid dress all year round.
Explore more bridesmaid dress options and get inspired by real bridal parties!
Related Posts: