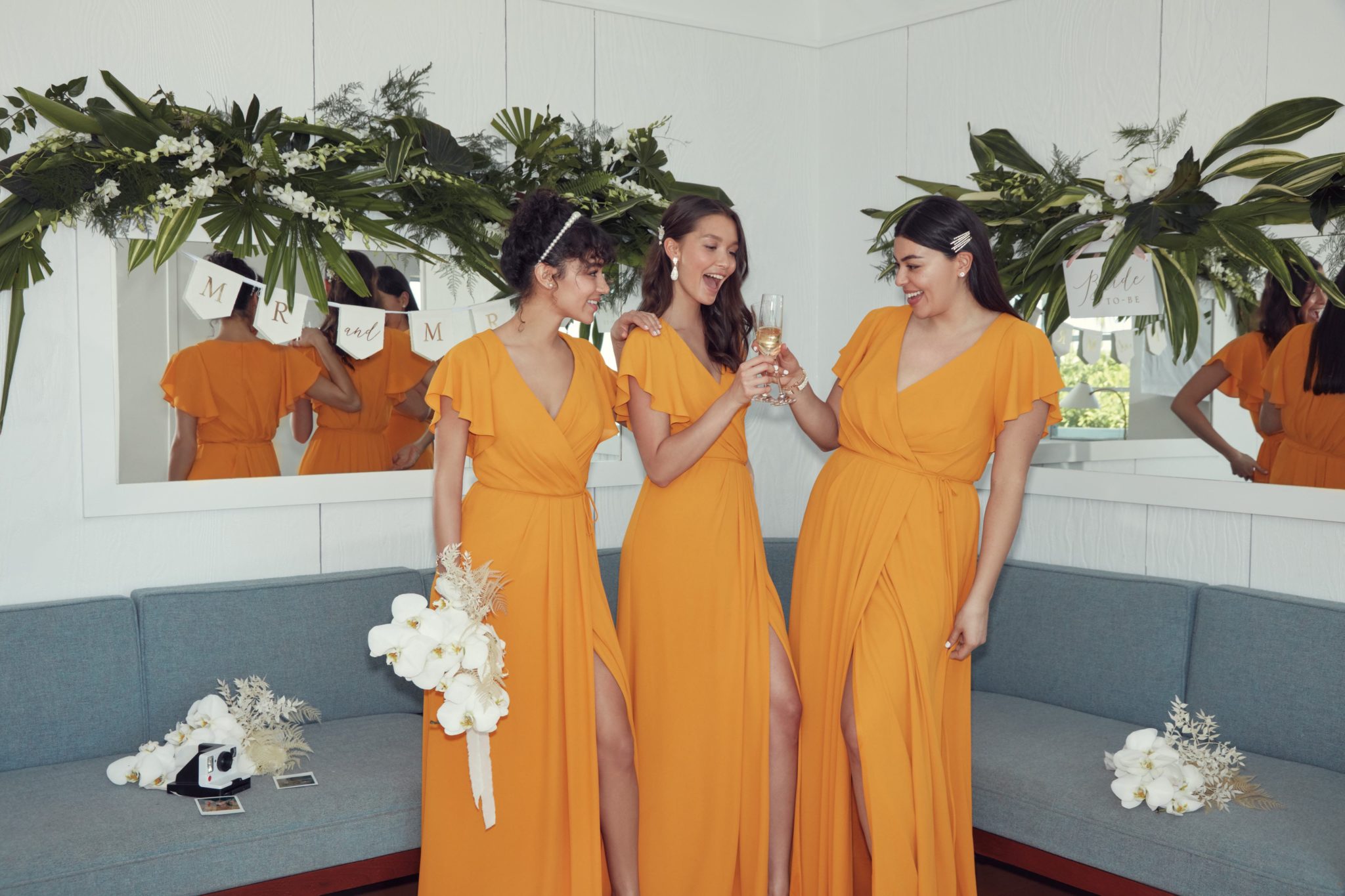 07 Mar

New Color Alert: Marigold Bridesmaid Dresses
Meet the sunny new shade to brighten your bridal party
Warm weather weddings are the perfect time to add a pop of color to your day, in a big or small way! Our new sunny shade, Marigold, is the perfect colorful punch that can capture the energy and aesthetic of your maids! So keep reading for ways to incorporate this sunny shade into your big day, from marigold bridesmaid dresses to decor and more!
Add color to the big day…
Inspired by a fan favorite of everyone's gardens, marigold, and the summertime sunshine, your maids won't be able to resist. Yellow, the most luminous shade, embodies happiness, optimism, and creativity – all of which are present on the day of your wedding!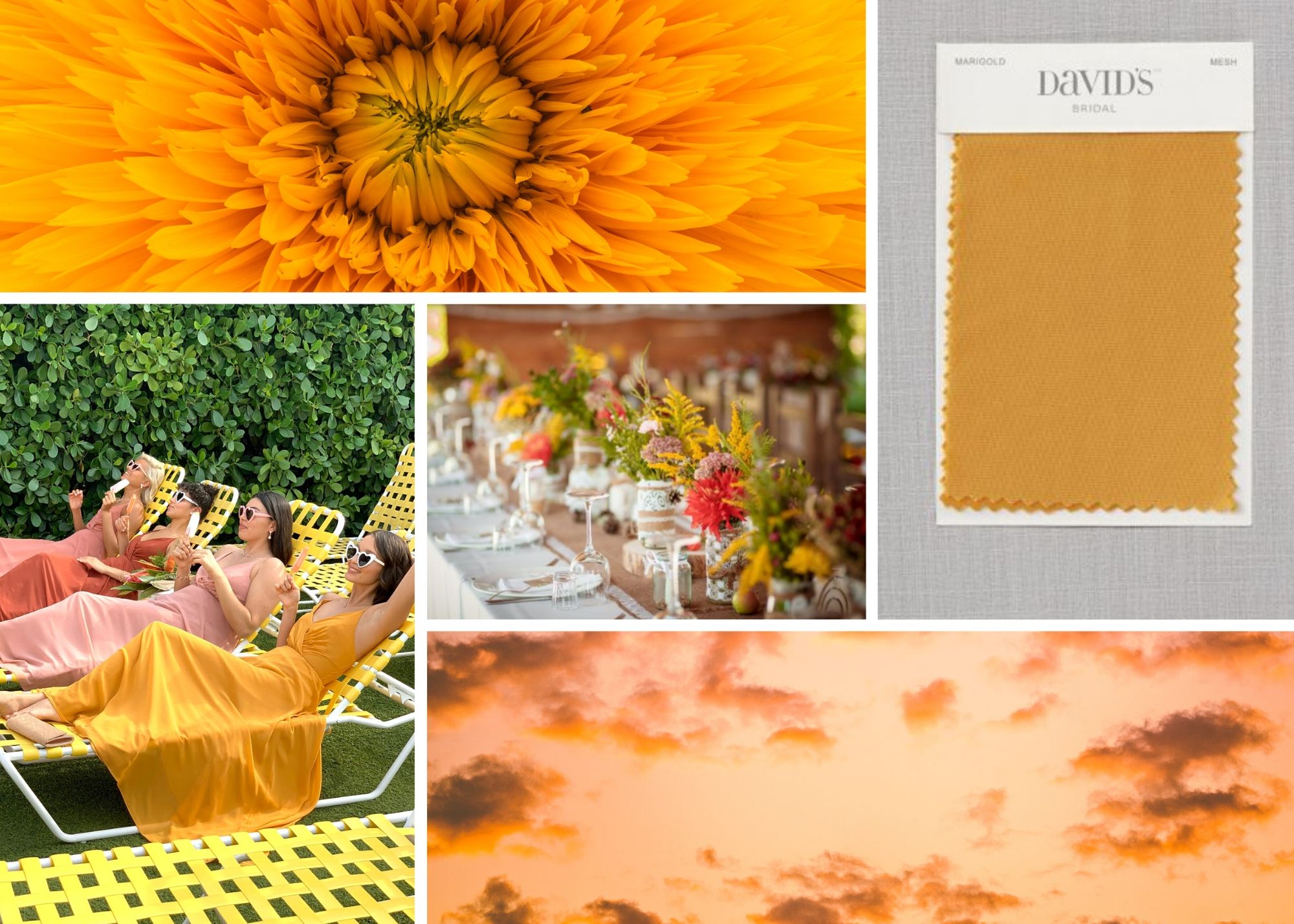 Bridesmaid Dresses: It can be difficult to pick the perfect color for your bridal party, especially when there are over 60 hues to choose from! For all the spring and summer brides, embrace the day with Marigold bridesmaid dresses – a shade that perfectly captures the season.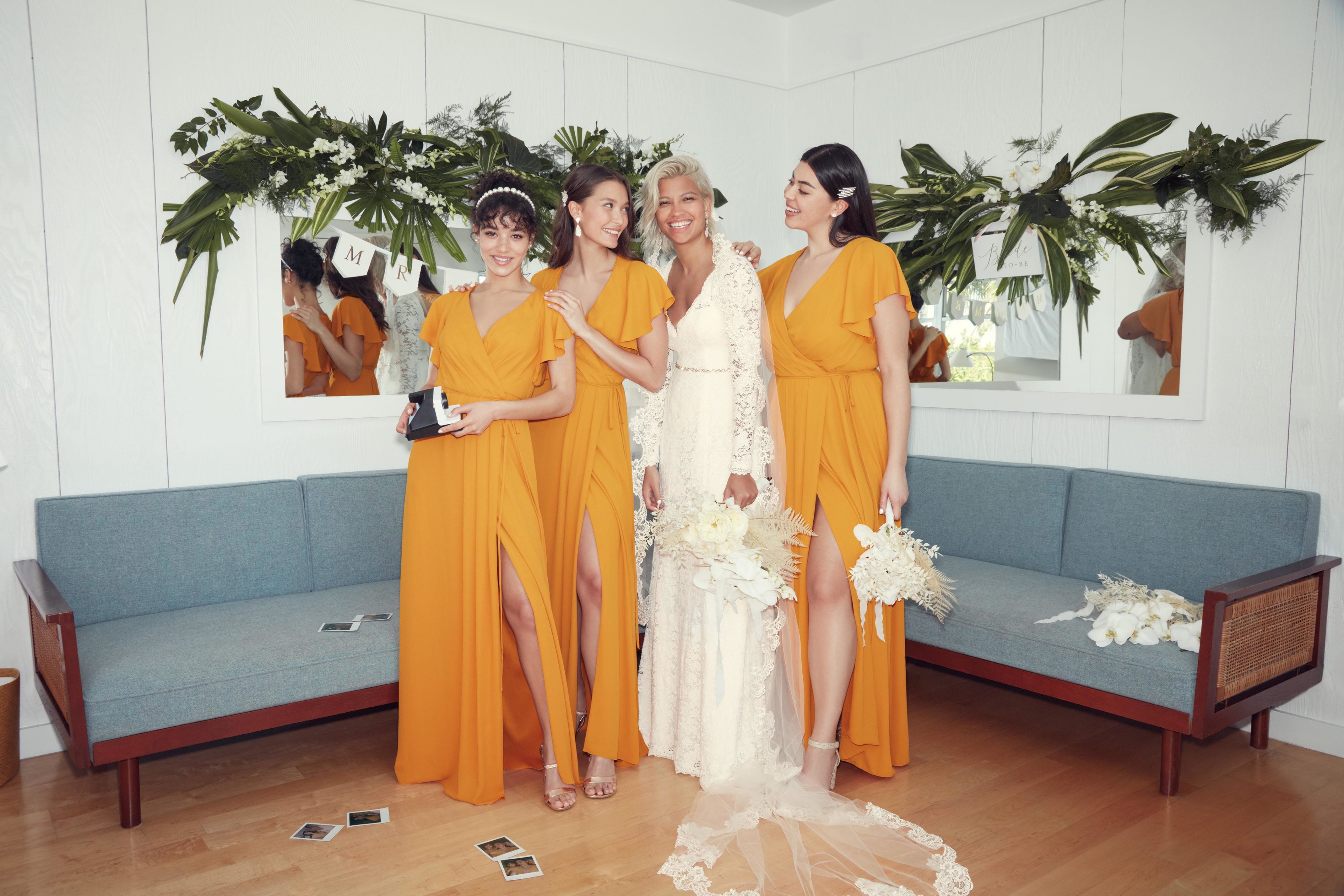 Style F20065 in Marigold, WG3987
Flowers: Really bring your color story to life with fresh Marigolds on your wedding day! Perfectly punchy, these flowers go seamlessly with bright pinks and fresh greens to add some dimension and vibrancy to the day! Also, a bouquet will pop perfectly against your marigold bridesmaid dresses! Consider incorporating these bright blooms into your bouquet, centerpieces, or even in a flower crown! And they'll bring a smile to your guests' face.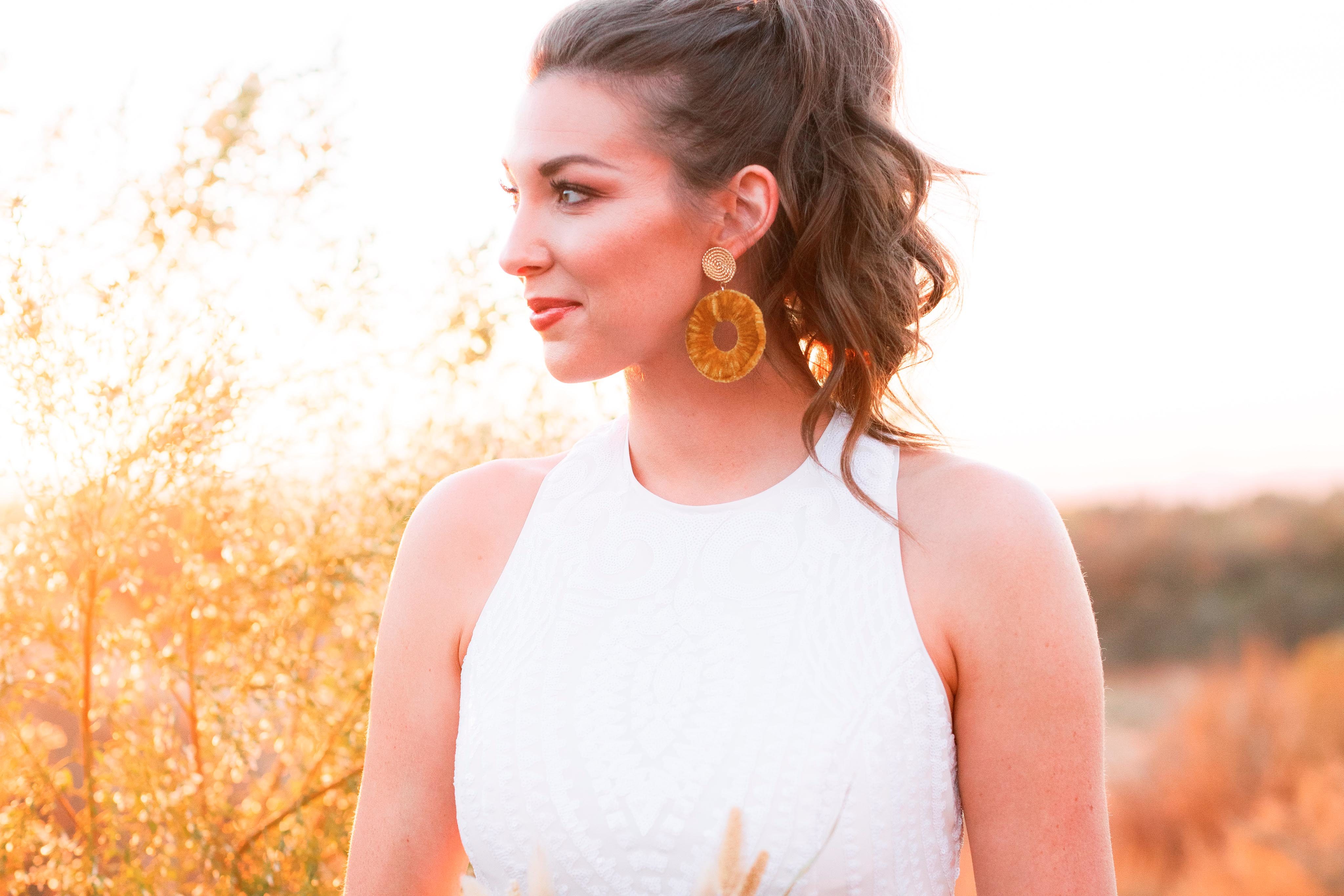 Accessories: Tease your wedding colors with accessories to wear for your bridal shower or bachelorette party! And our new marigold statement hoops are the perfect way to embrace your color before the big day! On the big day, get ready in style with robes that tie back to your bridal party colors. We have styles that incorporate this dreamy shade of yellow for seamless coordination.
Photo by @apollofotografie

Photo by @saracumminsphotography
Decor: Create a venue that's welcoming, fun, and exudes happiness! A bright tablescape or floral cake accents incorporating marigolds are great ways to keep the sunny springtime vibe going!
Marigold bridesmaid dresses are available for special order online and in-stores now! Explore more wedding color ideas and see inspiration from real bridal parties to inspire your day.
Related Posts: