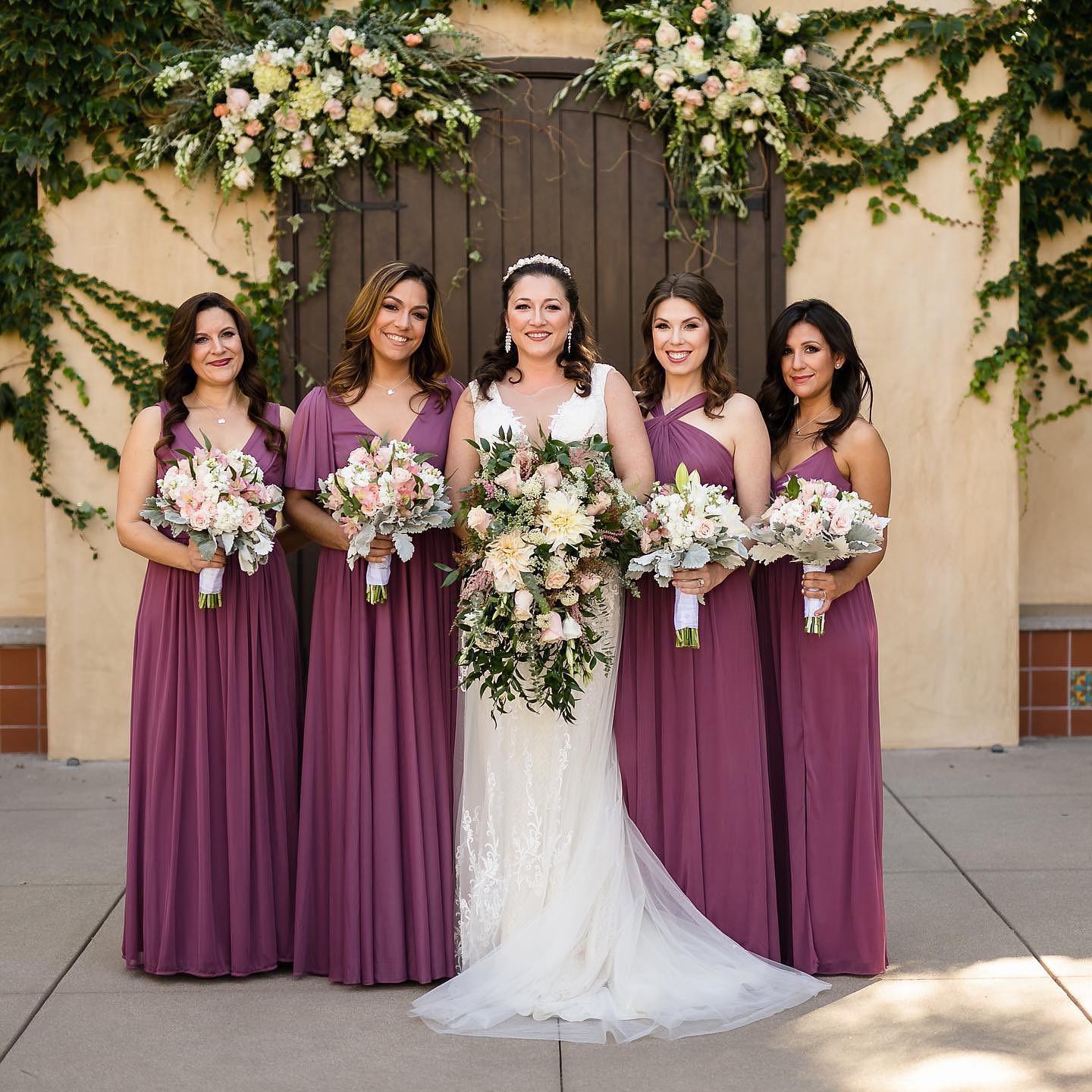 10 Sep

Color Alert: Raspberry Bridesmaid Dresses
Shades of berry for a super sweet bridal party
Fun, flirty, and perfectly bright, raspberry bridesmaid dresses are a sweet way to add a punch of color to your wedding day. Inspired by gorgeous seasonal blooms, shades of tart raspberries, and the rich tint of your favorite wines, these colors make the perfect palette to play around with when building out your bridal party. Keep reading for more berry-inspired bridesmaid dress colors to make your party extra sweet!
Photos by @nicolekirshnerphotography and uploaded by WashingTONSofLOVE to davidsbridal.com
Get to know the colors…
Get inspired by deep sunset shades, your favorite sweet fruits, seasonal blooms and so much more. For all the fall and winter brides, if you love the romance that autumn brings, you'll love these rich hues that capture the season. Spring and summer brides, these shades offer a bright pop of color for your maids to stand out!
These super-sweet shades of berry are the perfect color palette for winter to summer brides alike! Can't settle on a favorite color? Don't worry, there's a color for every bride-to-be's aesthetic! Take our bridesmaid style quiz to find the styles and shades that would suit your wedding vision. Not a fall bride? Explore Winter, Spring, and Summer color ideas to plan for your big day! Plus, explore our 60+ unique bridesmaid colors here!
Related Posts: