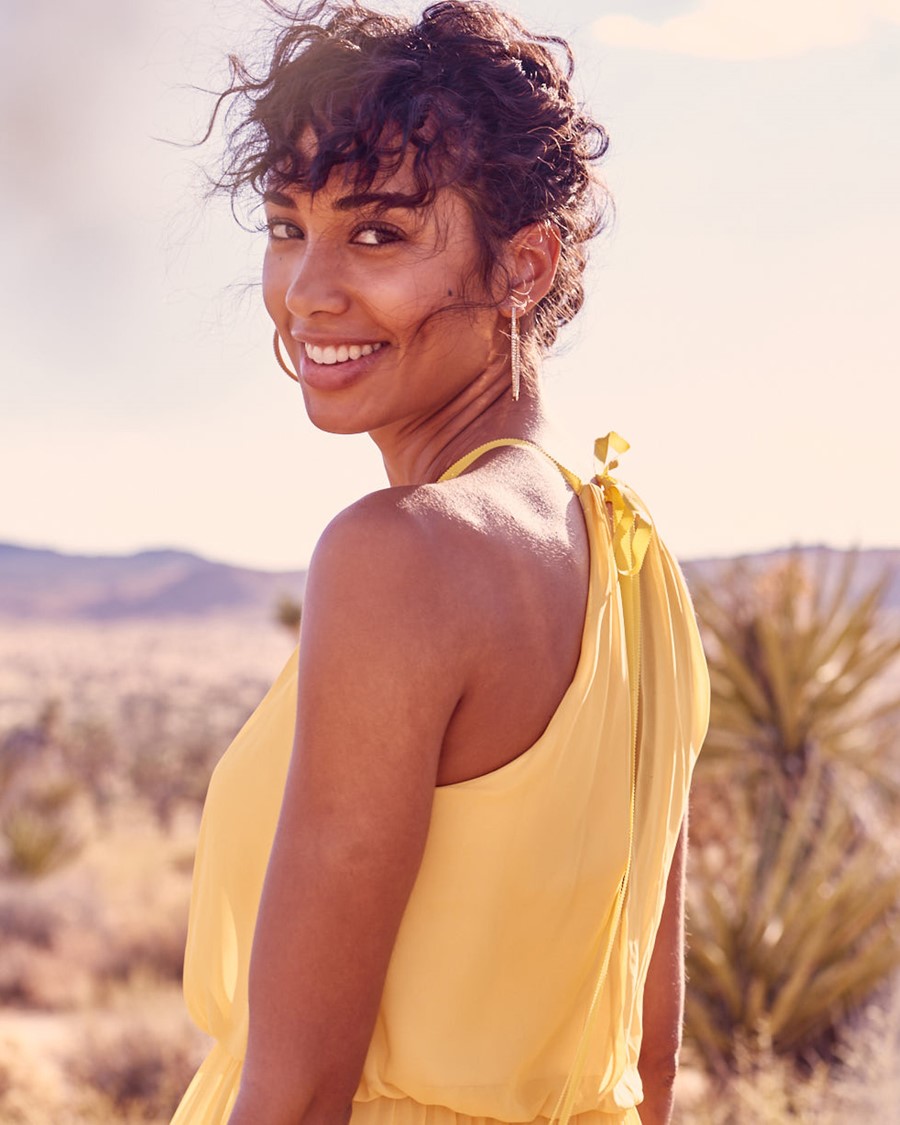 18 Dec

New Color Alert: Sunflower
Yellow bridesmaid dresses for a sunshine-y wedding day.
Choosing your wedding color is one of the first steps of wedding planning. It dictates almost every decision that comes later, from your save the dates to your flowers. For Spring 2018 we added a bold new hue – Sunflower – to our assortment of yellow bridesmaid dresses. Touted as the top color trend of the year by Pantone during NYFW, the hue is 'a confident and outgoing bright… glistening with joy and illuminating the world around us.' That's some good wedding-day juju if we've ever heard any!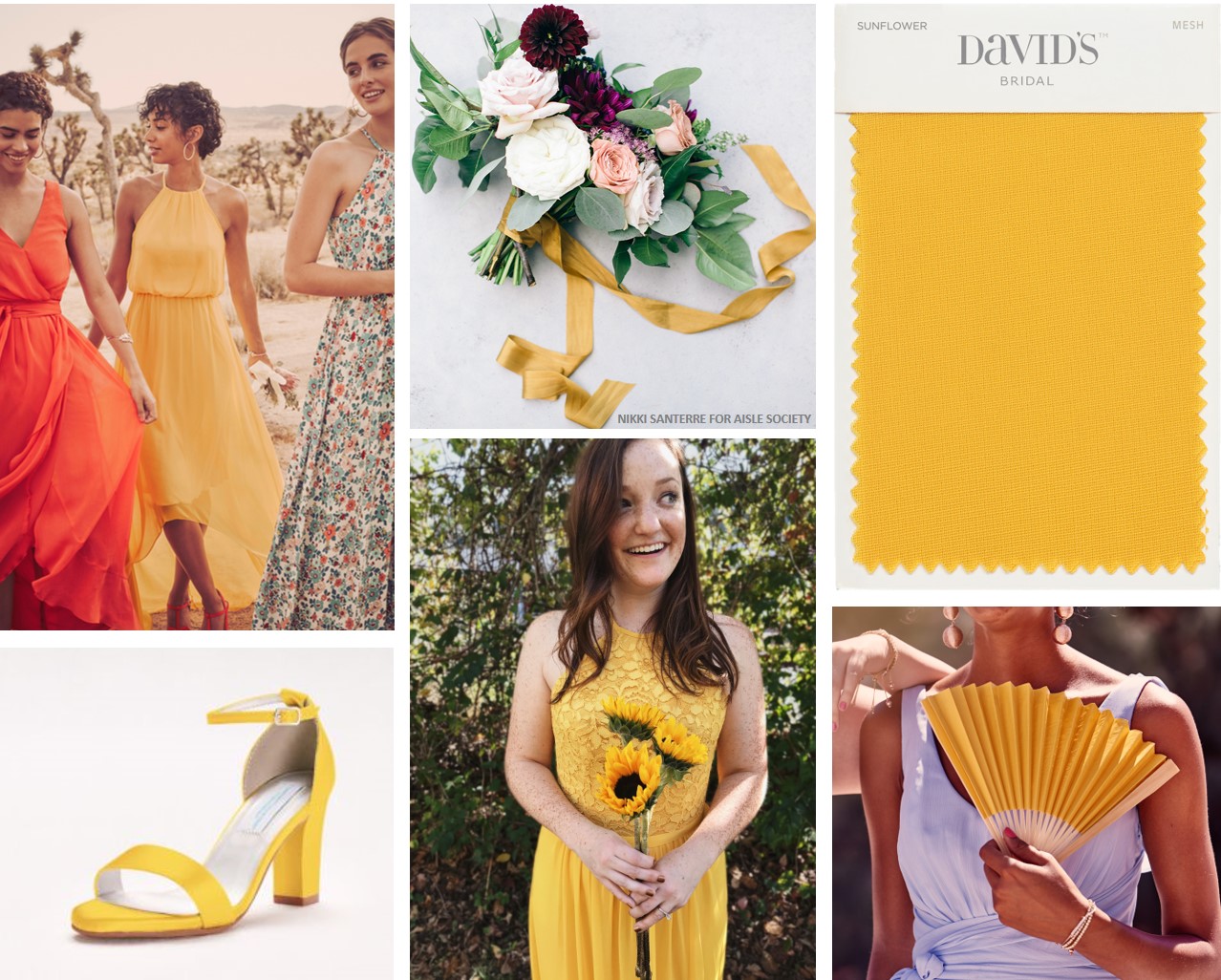 Inspired by real bridal parties and trend explorations, we knew it was time for a fresh take on yellow for our #DBMaids. The best part about Sunflower is its versatility. When you think 'yellow bridesmaid dresses', you may initially think summer is the only season this shade can shine. Not the case! Sunflower's richness pairs beautifully with greys, pinks, reds, and blues, perfect for spring and fall weddings, too. Plus, in true David's fashion, we offer everything from shoes and ribbon to wedding decorations in Sunflower yellow making for endless ways to coordinate your day.
Whether you opt for an all Sunflower bridal party or pops of bold yellow here-and-there, we can't wait to see how you style our new favorite shade! Still deciding on the shade for the big day? Explore more color pairings on real girls for the ultimate inspiration.
Related Posts: