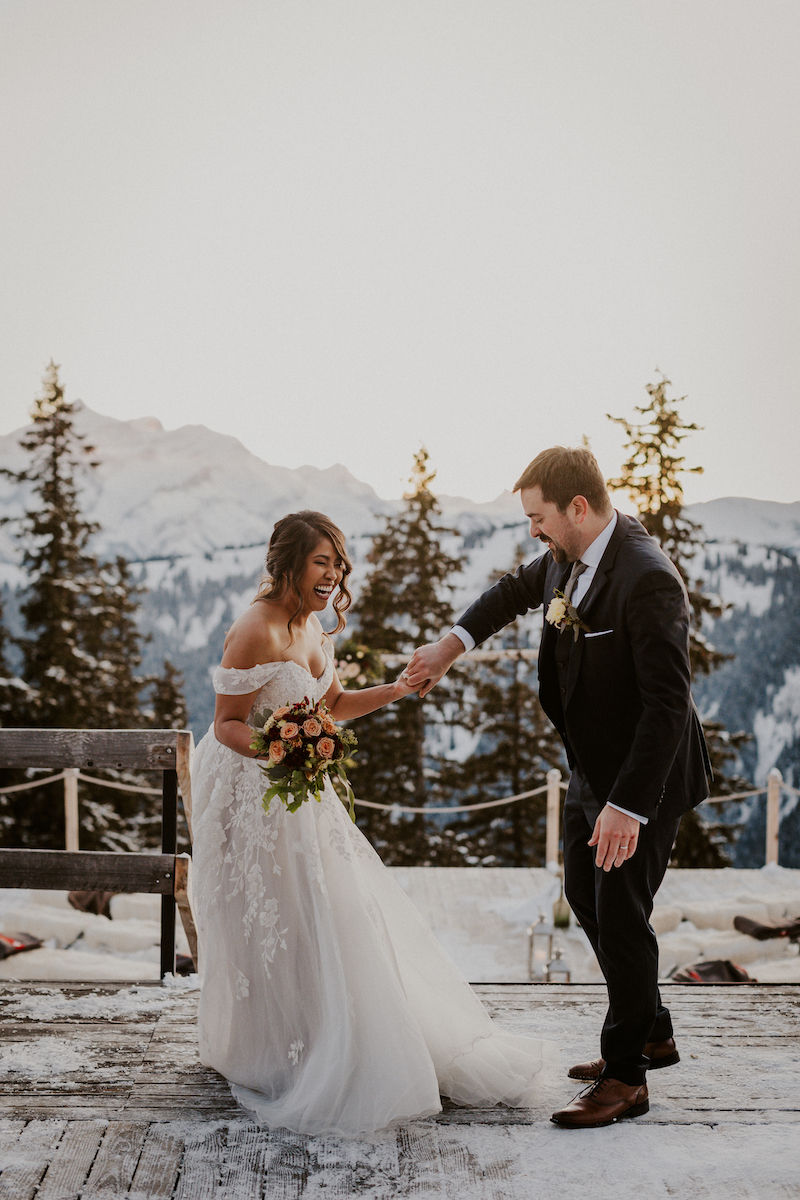 10 Nov

Winter Weddings: 10 Reasons to Have One
Are you planning a winter wedding?
We love a winter wedding! From snowy pictures to bold color palettes, there are plenty of reasons for planning a winter wedding. So why does this season often get overlooked by couples? Keep reading for ten things to consider when planning for winter weddings.
1. The savings
Let's not beat around the bush—getting married in the winter can be way more affordable than at any other time of year! Just be sure to plan ahead, since venues may be booked for holiday parties and the like, leaving you less choice. If you decide on the holidays, this can also help your budget as venues are typically already decorated for the holidays, which can save on your décor budget as well. Winter can be a beautiful time of the year and a blanket of snow makes for great wedding photos.
2. The colors
Dress your party in deep, rich shades of plum, wine, navy, juniper… you catch our dramatic drift. There are a variety of stylish winter shades and dress options. Go traditional or let you bridesmaids each wear a unique style and color. Hairstyles with pearls or flowers can add that special touch to the winter look.
3. The fabrics
A winter wedding lets you layer on the luxe textures, from velvet to sequins to faux fur. Wraps and cover-ups make sure you and your girls are kept cozy all day and night. The winter fabrics are elegant and classic. Consider gloves for the bride and bridesmaids to add to the look.
4. The photo ops
A snap of you and your sweetie smooching in the snow? Sounds too perfect! Even better, a sleigh ride in the snow will make for beautiful photos for the bride and groom or you can include photos with the entire wedding party.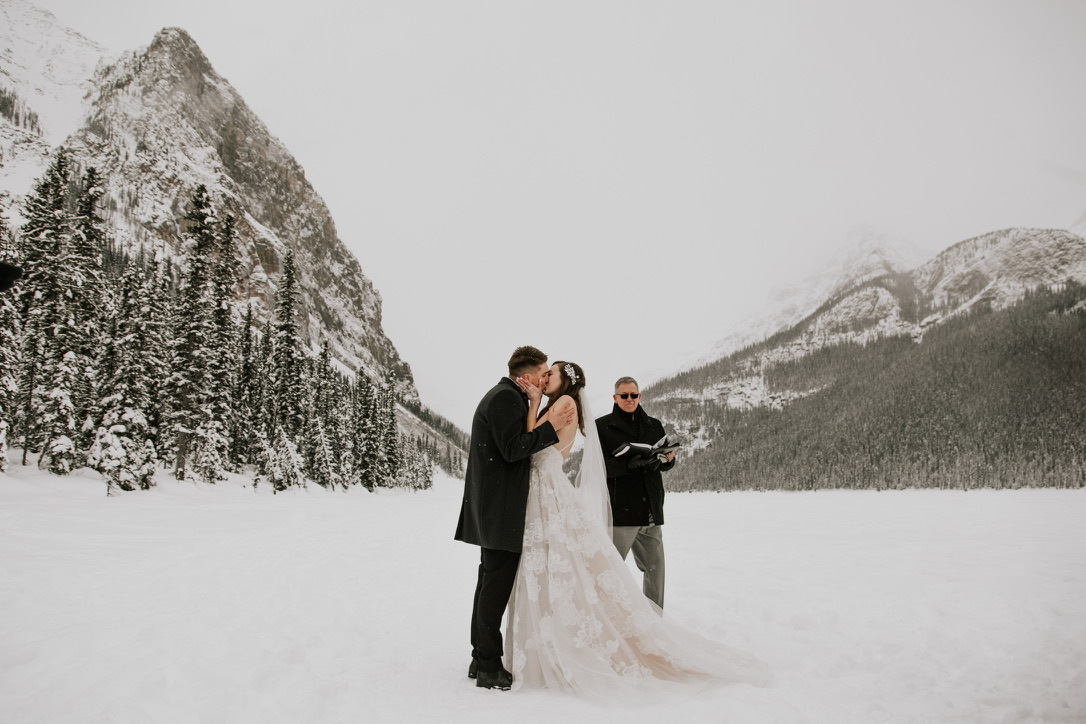 5. The sleeves…
Wedding dresses with sleeves are beautifully seasonal, and offer a touch more warmth than their strapless sisters. Sleeves can add elegance and sophistication to any look. Removable sleeves are options, as you can remove them on the dance floor!
6. …and the outerwear
Cozy up with a wrap, shrug, or topper. Check out all the great fabrics for wedding outerwear and make sure the color and fabric compliment the bridesmaid dresses. White fur can be universal, as it will style great with most dress options.
7. The decorations
If you opt for a winter wedding close to the December holidays, you might not have to pay much for additional flowers: Your venue may already be decked out in greens, lights, and dazzling décor. If you are decorating, fairy lights are a great, inexpensive way to add sparkle to your venue. Garland and poinsettias can add holiday charm in a simple yet tasteful way.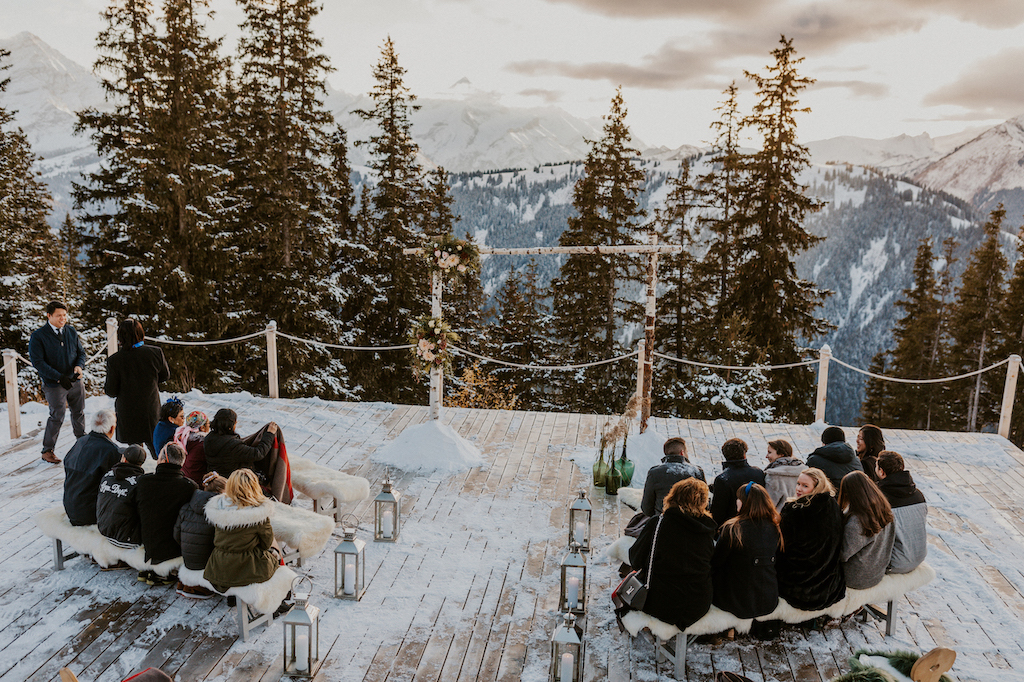 8. The signature drinks
Guests will love big-batch-friendly mulled wine, hot cider, or spiced rum punch, and you'll love the savings. Drink stations or bar carts can add to the décor and cut down lines at the bar. Decorate the bar carts and you can have self-serve for some of the cocktails and drinks from the cart.
9. The party to end all parties
Can you say New Year's Eve wedding? Imagine counting down to your first married kiss right at midnight! Don't forget the party hats, streamers and party horns to ring in the New Year with your family and friends. Make sure your venue has hours that last after midnight and consider late or midnight snacks and coffee to offer guests before they depart.
10. The getaway
Actually not a big fan of the cold? That's OK! Winter is the ideal time to head for warmer climes—your destination wedding or tropical honeymoon awaits! Your guests will welcome the warmer weather and the opportunity for a winter getaway.
When during the day and what month is the best time to have a winter wedding?
November through February is defined as the winter wedding timeline. December, of course, is also the holiday month. Keep in mind the time of a winter sunset in your area and find a venue that can accommodate an early afternoon ceremony. You will want to time the schedule of events leading up to this time if you want the natural beauty for photos.
Planning a winter wedding? Click here to get everything you need to plan the perfect winter nuptials, from creating a vision board and wedding website to finding the perfect local wedding vendors!
Featured image by Cecilia Hofer
Related Posts: