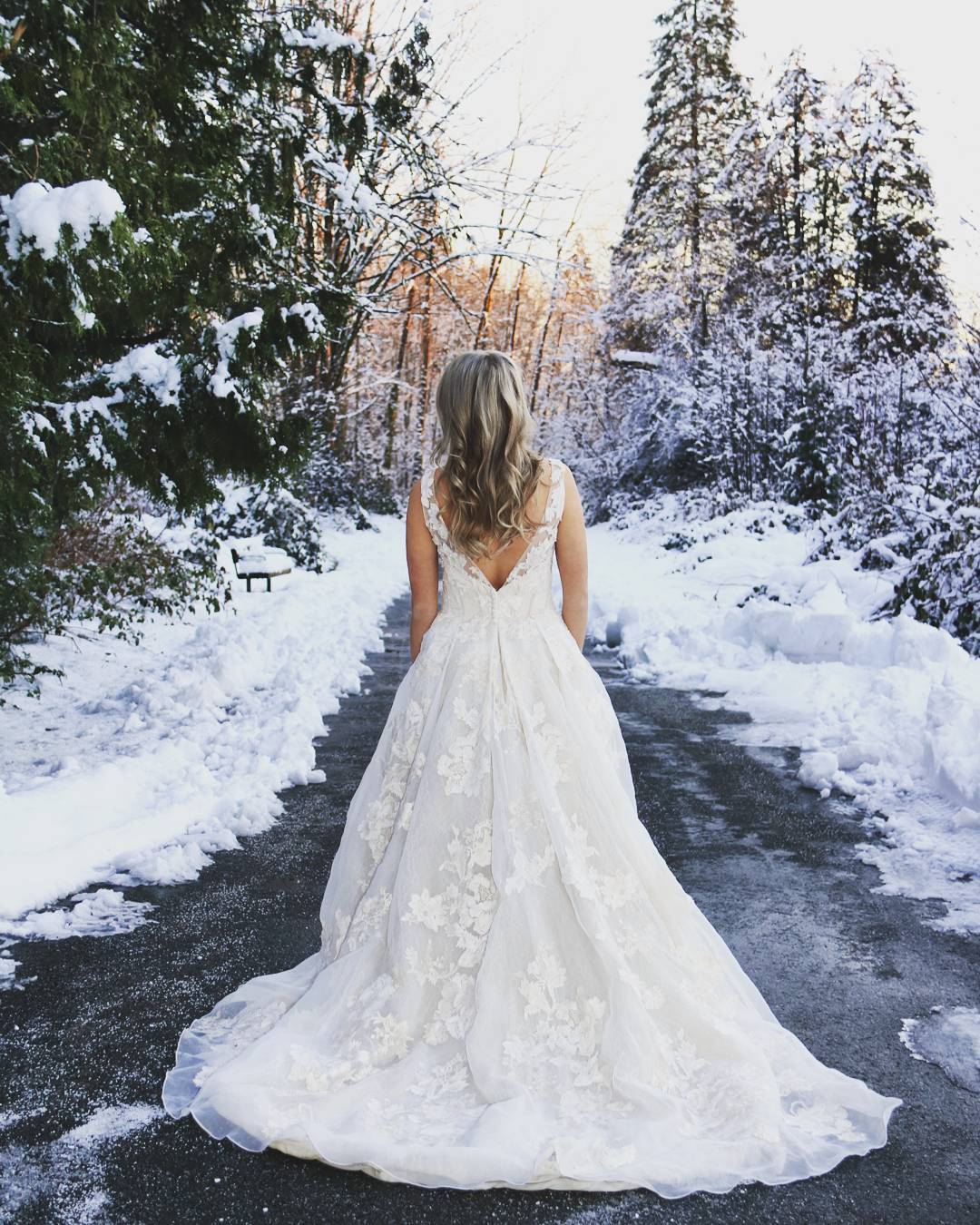 10 Nov

10 Reasons to Have a Winter Wedding
Debating when to say "I do"? Here are a few ways that a winter wedding wins.
1.   The savings. Let's not beat around the bush—getting married in the winter can be way more affordable than at any other time of year! Just be sure to plan ahead, since venues may be booked for holiday parties and the like, leaving you less choice.
2.  The colors.  Dress your party in deep, rich shades of plum, wine, navy, juniper…you catch our dramatic drift.
3.  The fabrics. A winter wedding lets you layer on the luxe textures, from velvet to sequins to faux fur.
4.  The photo ops. A snap of you and your sweetie smooching in the snow? Sounds too perfect!
5.  The sleeves…Wedding dresses with sleeves are beautifully seasonal, and offer a touch more warmth than their strapless sisters.
6.  …and the outerwear. Cozy up with a wrap, shrug, or topper.
7.  The decorations. If you opt for a winter wedding close to the December holidays, you might not have to pay much for additional flowers: Your venue may already be decked out in greens, lights, and dazzling decor.
8.  The signature drinks. Guests will love big-batch-friendly mulled wine, hot cider, or spiced rum punch, and you'll love the savings.
9.  The party to end all parties. Can you say New Year's Eve wedding? Imagine counting down to your first married kiss right at midnight!
10. The getaway. Actually not a big fan of the cold? That's OK! Winter is the ideal time to head for warmer climes—your beach wedding or tropical honeymoon awaits…
For more winter wedding inspiration, check out our guide to winter wedding dresses. 
Photo by @pixnprose c/o @danica.omelaniec
Related Posts: