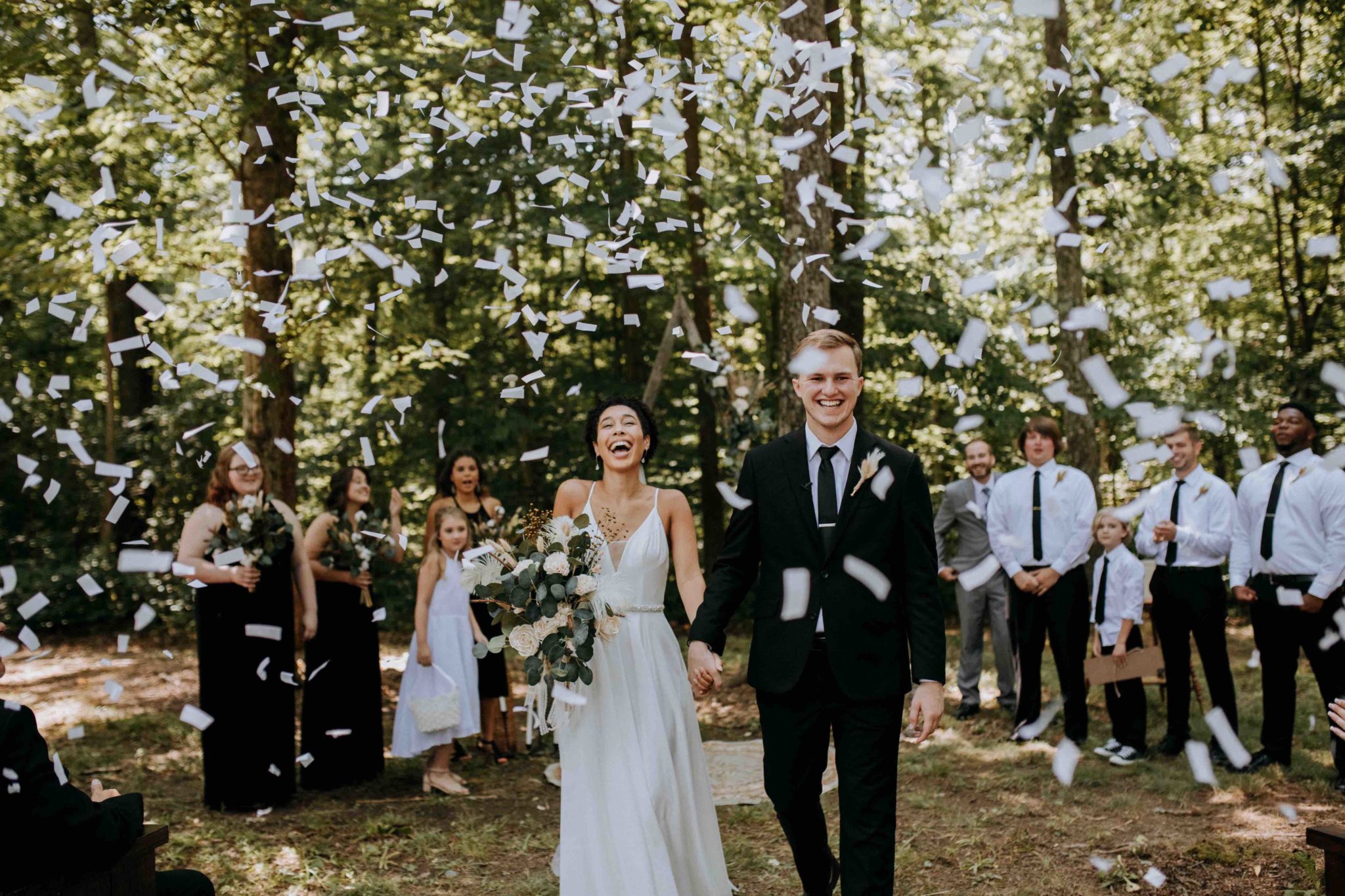 30 Sep

Real Wedding: Breanna & Dalton
A Gorgeous Outdoor Boho Mini Wedding in Kentucky
Real weddings are so inspiring! To get you in the mood to plan, we asked real brides to spill the details on everything from getting engaged to finding their wedding dresses to the special touches and surprising moments that made their celebrations completely one-of-a-kind. Read on for Breanna and Dalton's outdoor boho mini wedding in Kentucky.
Tell us how you and your fiancé met! How did you know that he was the one?
Dalton and I met in high school. We started out as good friends and then it became more than that. He was my high school sweetheart! I fell in love with his personality and his passion to make a difference. And I knew that Dalton was the one the moment that he grabbed my hand to pray with me during a rough time. This was a very special moment for me. It made me realize how supportive and caring he is. He has such a loving heart.
Tell us your proposal story!
For one of my Christmas presents, Dalton wanted to take me to a Christmas tree farm to take professional pictures. I've always wanted to take pictures like this, so it was very sweet of him to make it happen. On the ride to the tree farm, Dalton talked my ear off as usual, which I love. When he's passionate about something, he enjoys talking about it. However, once we got to our destination, he soon became very quiet. I noticed that his fists were tightened up as if he was getting really nervous. We met with our photographers and we started taking pictures. The photographers had me go in front of Dalton so they could snap a few pictures with just me in focus and Dalton in the background. They told me to turn around, and I see Dalton smiling from ear to ear and on one knee. He was so nervous that he forgot what to say but it was such a precious moment for me. I said, "yes" obviously!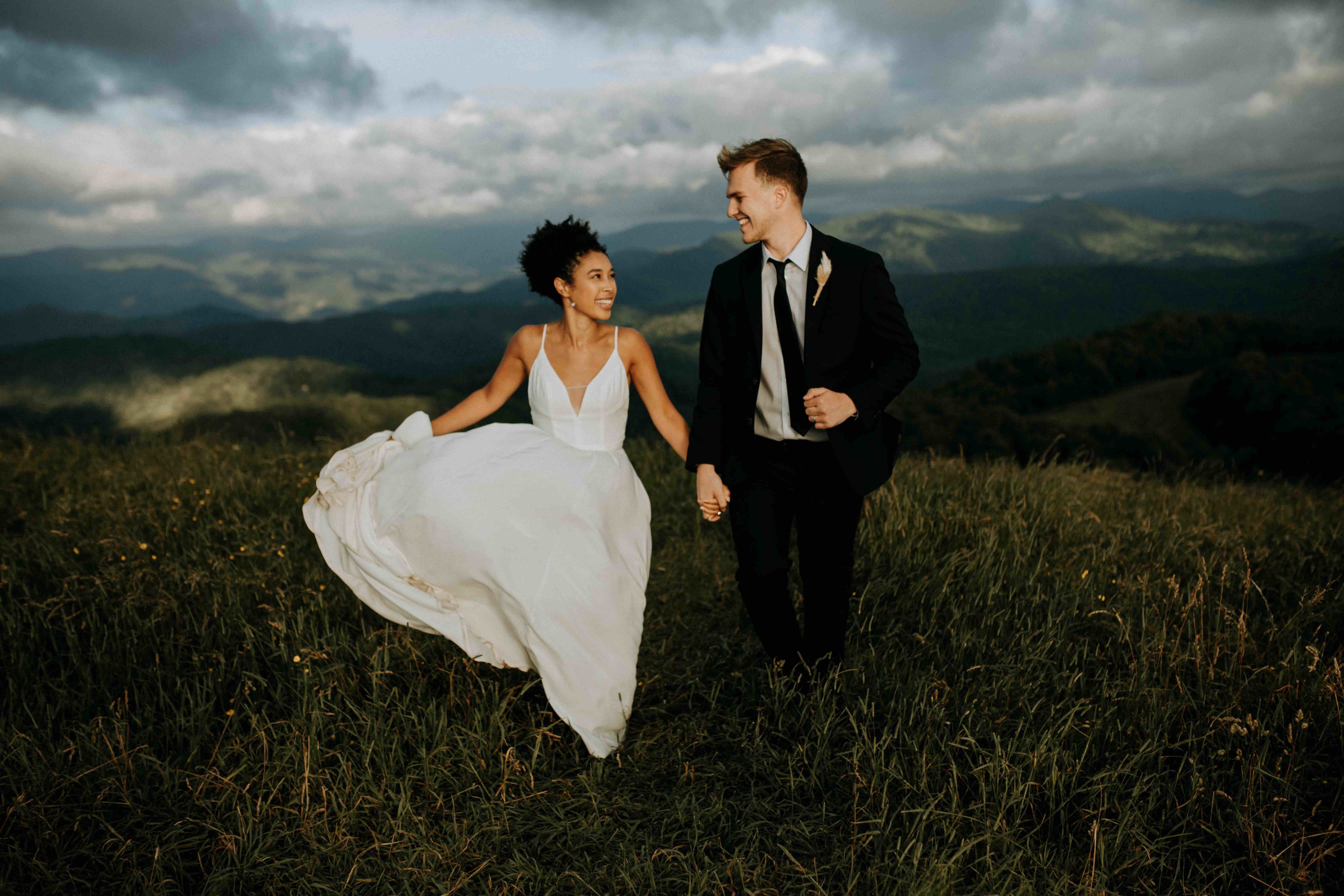 How did you decide on your wedding dress?
I only wanted a few people to go dress shopping with me because I felt like the more people the more opinions and I didn't want that because it would overwhelm me. I had my mom, sister, sister-in-law, grandma, and aunt join me on this special day and had each of them pick a dress that they could see me wearing. When I put the last dress on, I knew that it was the one. I fell in love with it! It was very simple and elegant. I couldn't have asked for anything better. This dress was for me! My stylist put the veil on me as a final piece, she asked if this was my dress and I teared up. I had a moment and I said, "YES" to the dress!
Do you have any dress-shopping advice for future brides?
Just have an open mind coming in and enjoy this special time with your loved ones!
Did you have a first look? What came to mind when you saw your future spouse for the first time?
We had our first look and I couldn't keep my eyes off my future husband. He was and is absolutely handsome. It made me excited to know that we were about to become one and grow together as a couple.
Tell us about your wedding day!
We had the most beautiful intimate wedding. We got married in a backyard of an Airbnb in Liberty, KY, and then drove 4 hours away to Max Patch, NC for our couple portraits. It was a fun-filled day with close family and friends and I wouldn't change a thing.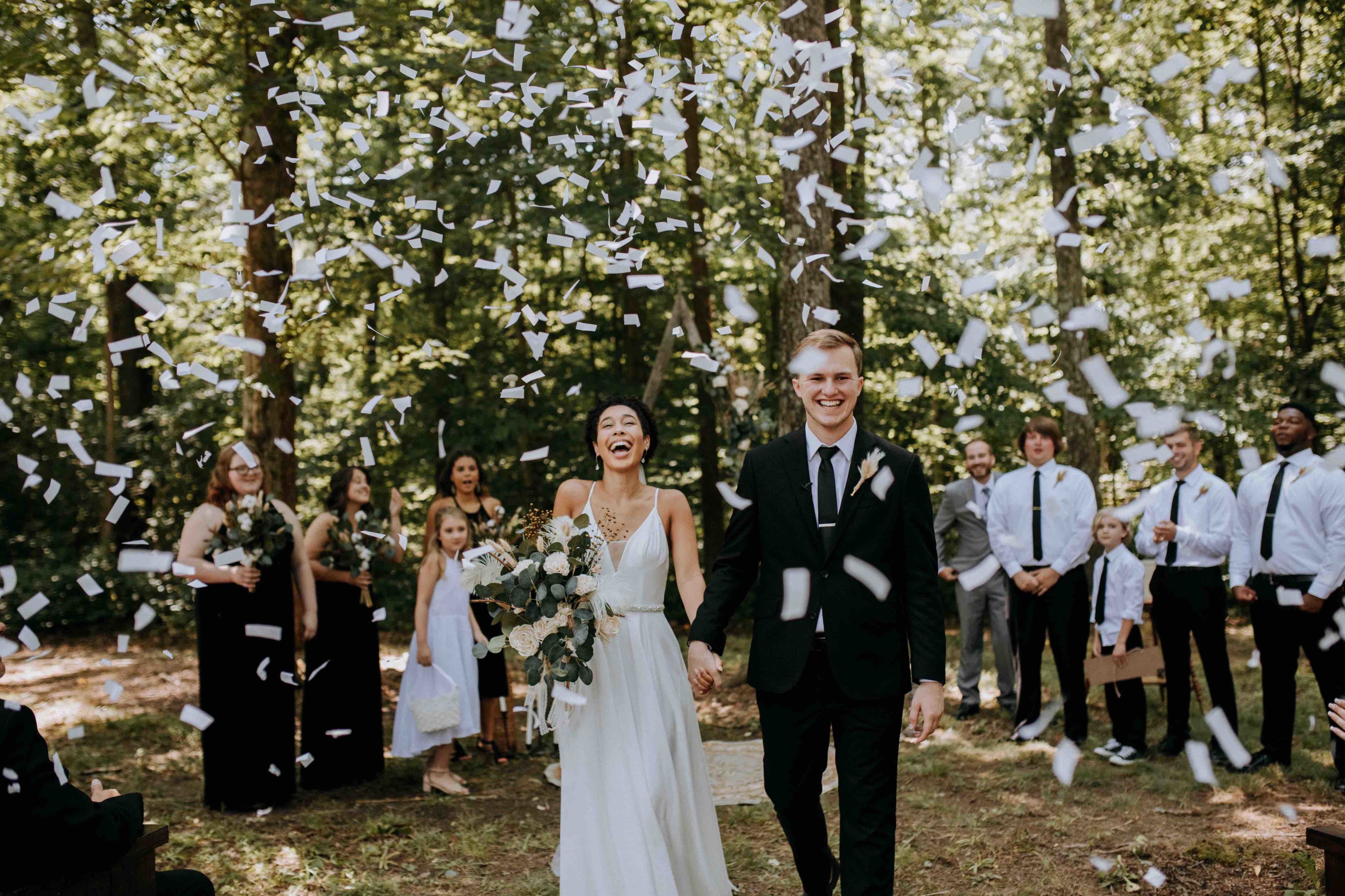 Was there a highlight or most memorable moment of the day?
Watching my husband get emotional as I walked down the aisle was one of my favorite parts of the day.
Is there something you wish you had known before the big day?
Don't be so stressed. Enjoy every moment. Try to be prepared as much as you can and don't hesitate to ask your friends and family for help.
What was your favorite DIY or personal touch?
My mom and I made my bouquet and my bridesmaids bouquets. It was fun making them as well as spending some quality time with my mom.
What did you do to stay stress-free on your wedding day?
I prayed and tried not to get so worked up. There's so many emotions but I tried staying calm while spending time with my friends and family. Just go with the flow! Whatever happens, happens. Sit back, relax, and enjoy the moment because it will all go by so fast.
What's your best wedding planning advice? And what advice do you have for brides that are planning their weddings right now?
Do what you want to do and make sure your wedding is you. It's your day, no one else's. If you dream of having hundreds of people there or just having 10 on a mountain, do it. This only happens once, and you should make sure it's one of the most memorable days of your life.
More Details
We know how important your wedding day and special events are to you and we are doing everything in our power to serve you! You can shop with us 24/7 at davidsbridal.com or come see us at your local David's Bridal. Plus we are here for you to help guide you through your wedding planning! See tips for starting to plan your wedding at home, shopping for your wedding dress online with confidence, and more on the blog.
Related Posts: