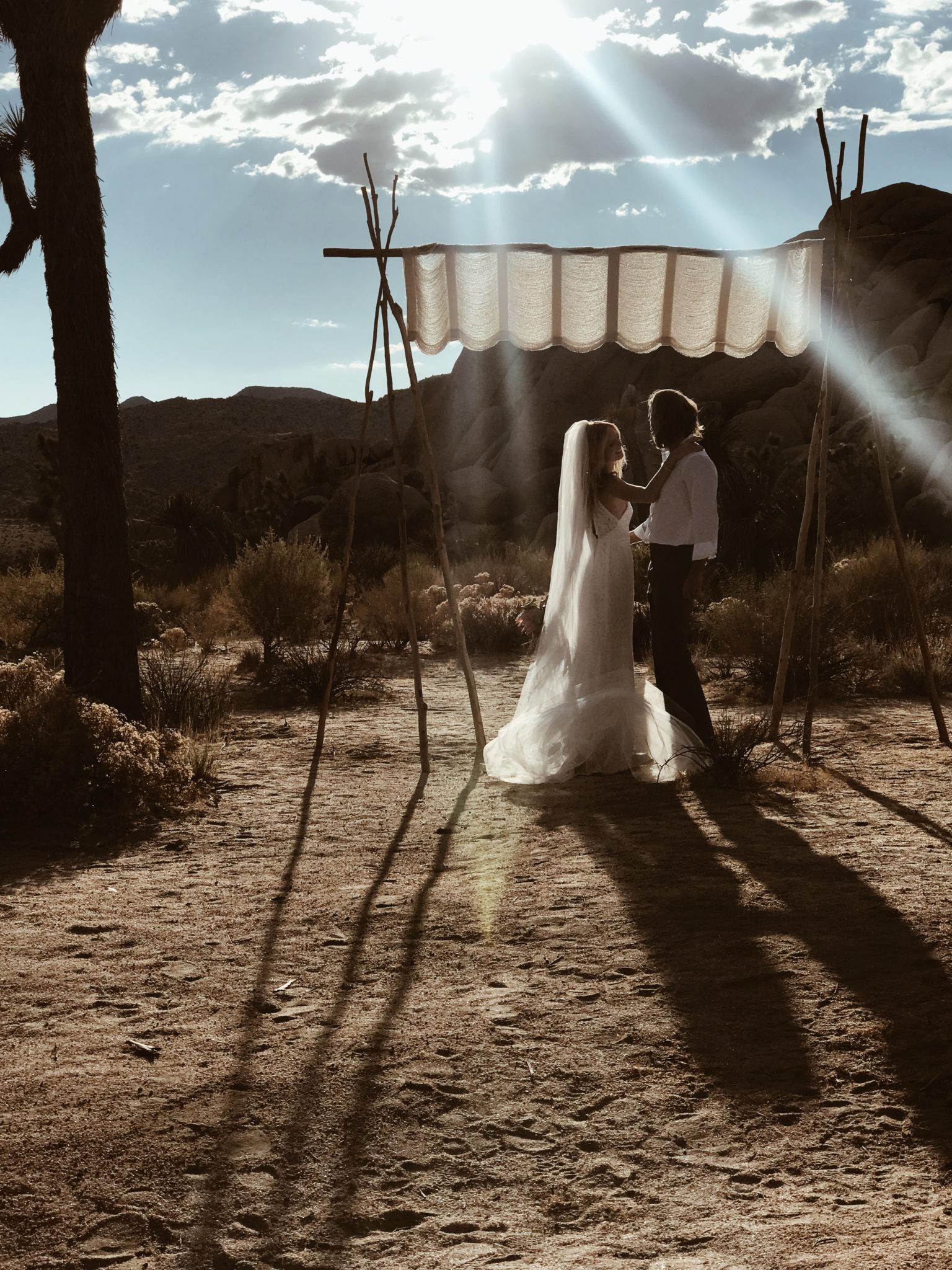 20 Sep

On Location: Galina Collection Spring 2018
An outdoor destination wedding for the care-free bride.
For our Spring 2018 Galina collection creative shoot, we packed up some beautifully simple wedding dresses and headed to the desert to create the most breathtaking outdoor wedding scenes. We envisioned an easy-going bride with a past of spontaneously packing up and hitting the road, sleeping under the stars, and living in the moment and brought that unscripted vibe to her wedding day. Set in  Joshua Tree and surrounded by raw beauty, she's ready to begin the next adventure with her partner and friends by her side.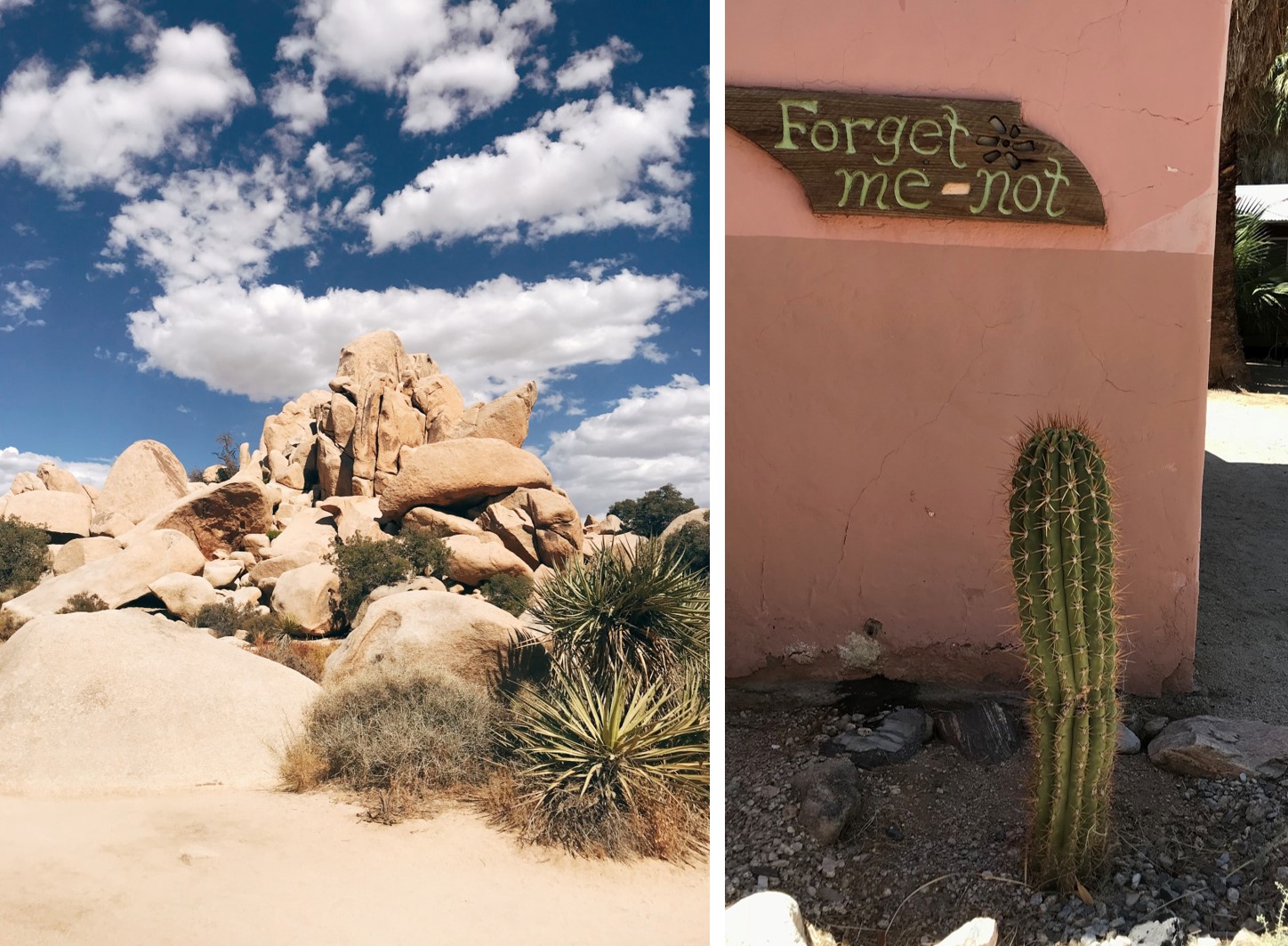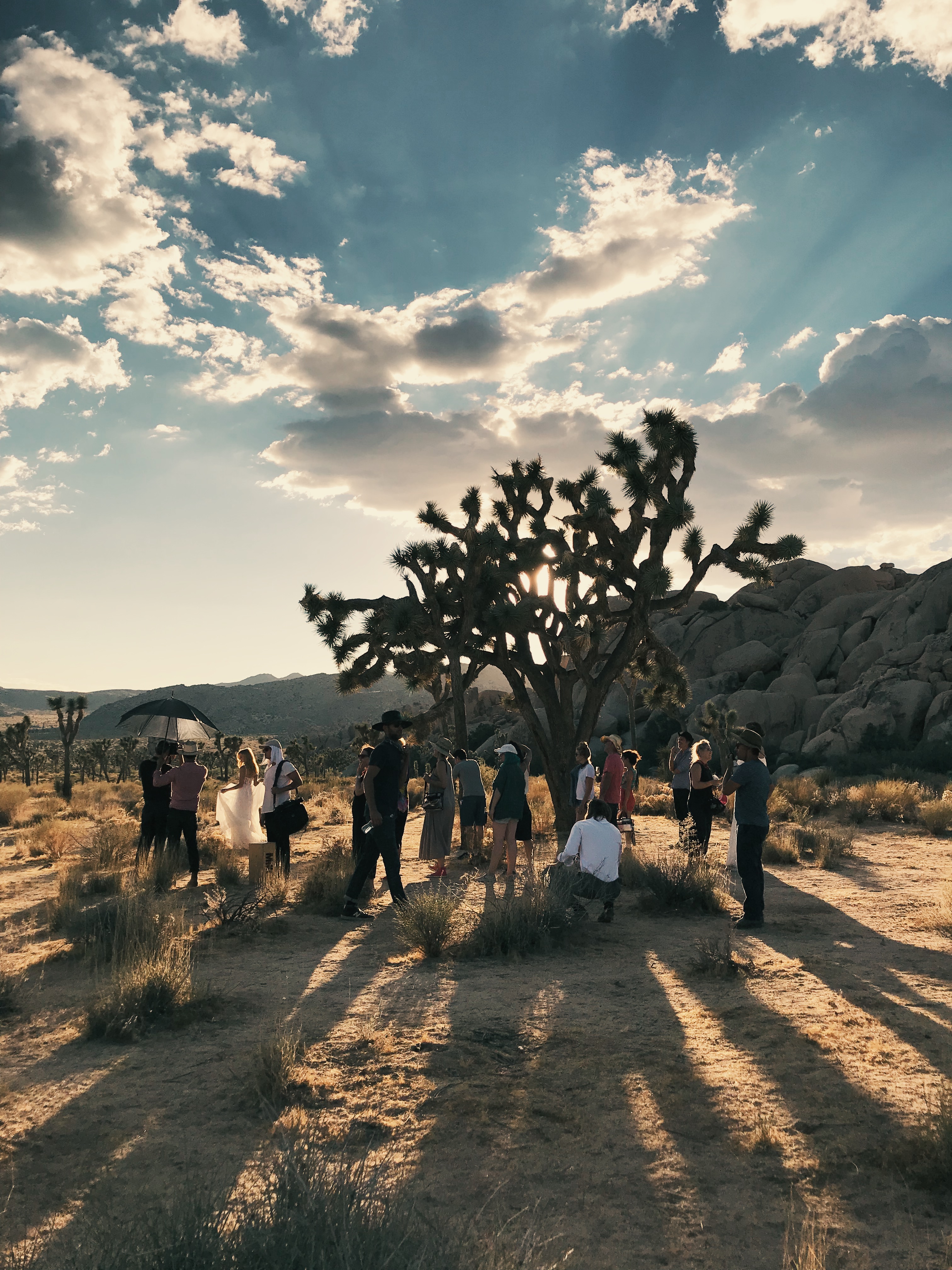 Can we talk about this scenery? A nature-lovers dream! Rock formations and actual Joshua trees serves as the altar for this outdoor wedding. In addition to being picturesque, they provided our crew with some much needed shade in the stifling August heat.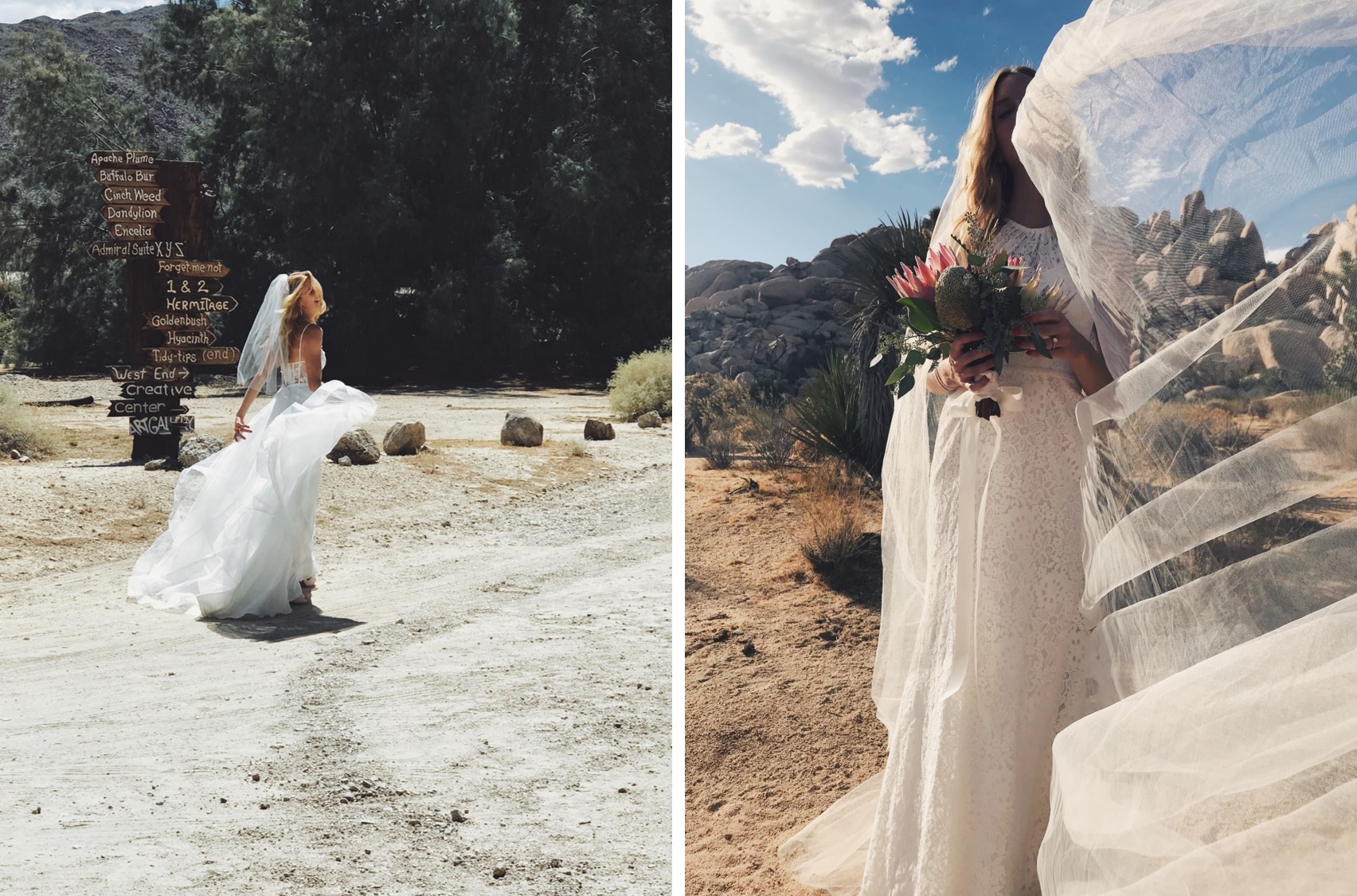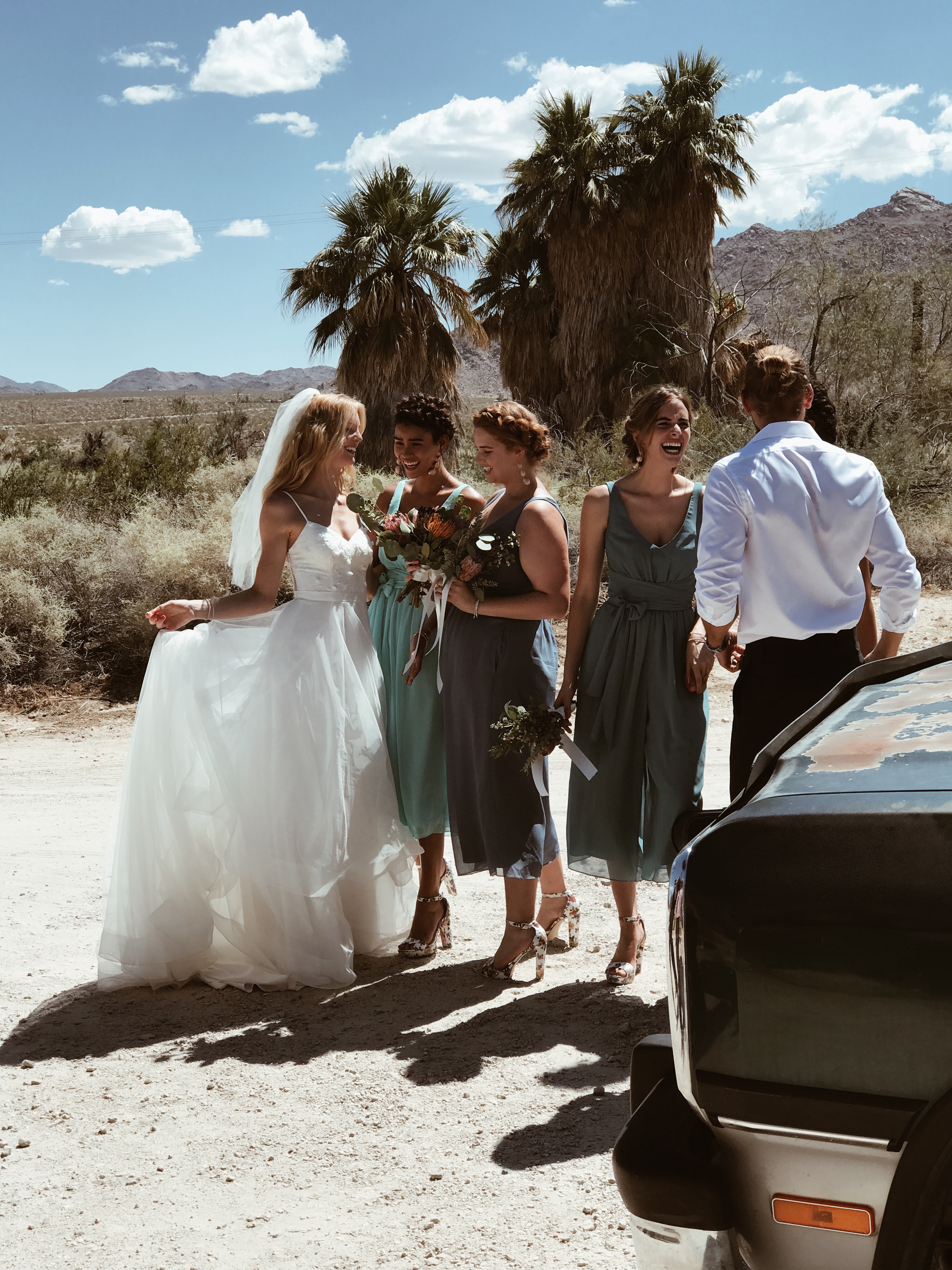 Now, on to the dresses. For the bride, both gowns  featured soft floral details, a trend you'll find in many of the refreshingly simple wedding dresses in the Galina collection. The first dress has 3D florals scattered across the  bodice and illusion corseted back. The second dress is an all-over, floral lace halter dress with a breezy back detail, perfect for a warm-weather wedding.  The bridesmaids wore bold brights, including flowy jumpsuits (!), and printed heels, to complement the Galina bride's relaxed, eclectic style.
Girl gang, out. Stay tuned for more behind-the-scenes featuring new wedding dresses and bridesmaid dresses from our Spring collections.
Related Posts: