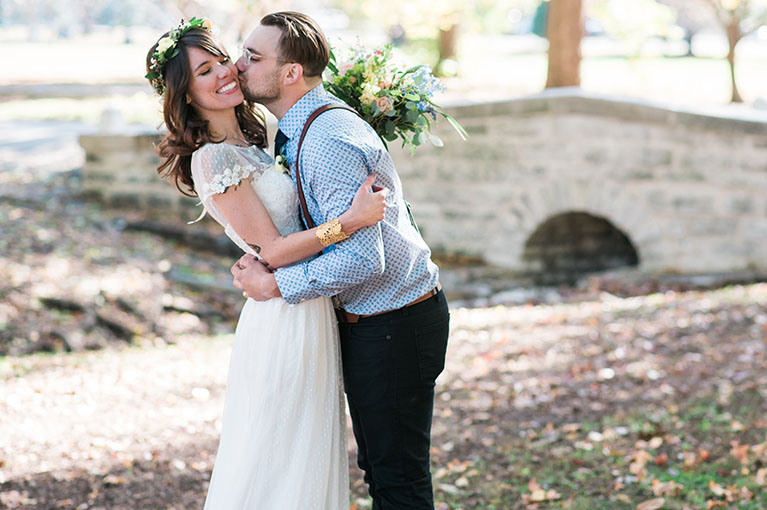 04 Aug

Real Wedding: Rita & Justin
Romantic park wedding in Missouri
Real weddings are so inspiring! To get you in the mood to plan—and party!—we asked real brides to spill the details on everything from getting engaged to finding their wedding dresses to the special touches and surprising moments that made their celebrations completely one-of-a-kind. Read on for Rita & Justin's romantic park wedding in Missouri.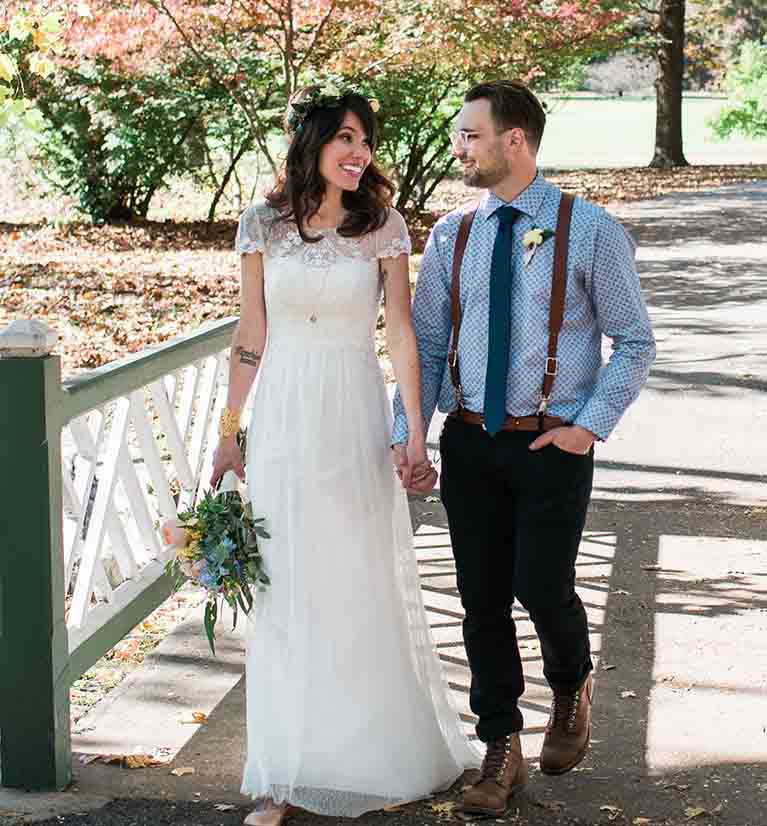 So how did you two meet?
Justin and I met in 2008 but didn't spend much time together until the night before he moved away to Florida for school. We were at the same gathering and quickly hit it off. Over the course of the next month, while Justin was in Florida, we spoke daily on the phone, sometimes two, three, four hours at a time. After a month away, our newfound interest in one another convinced Justin to move back. He proposed that I fly to Florida and drive with him so he wouldn't have to make the haul alone. Justin and I knew we were meant for one another when we arrived home after a 22-hour drive—neither of us had run for the hills or kicked the other out somewhere in Georgia.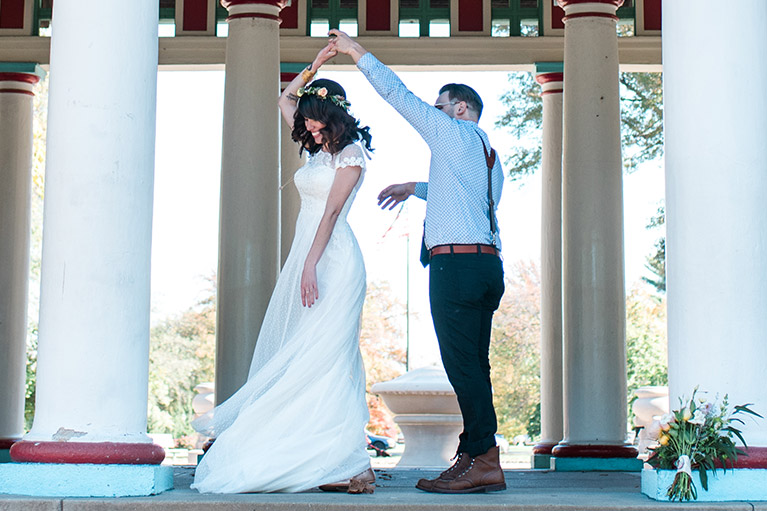 Dress reaction:
As soon as he took my hands at the altar he whispered to me, "I love your dress. You look so beautiful." It was worth the wait to see his reaction. He couldn't stop smiling, and because of it, I was on top of the world.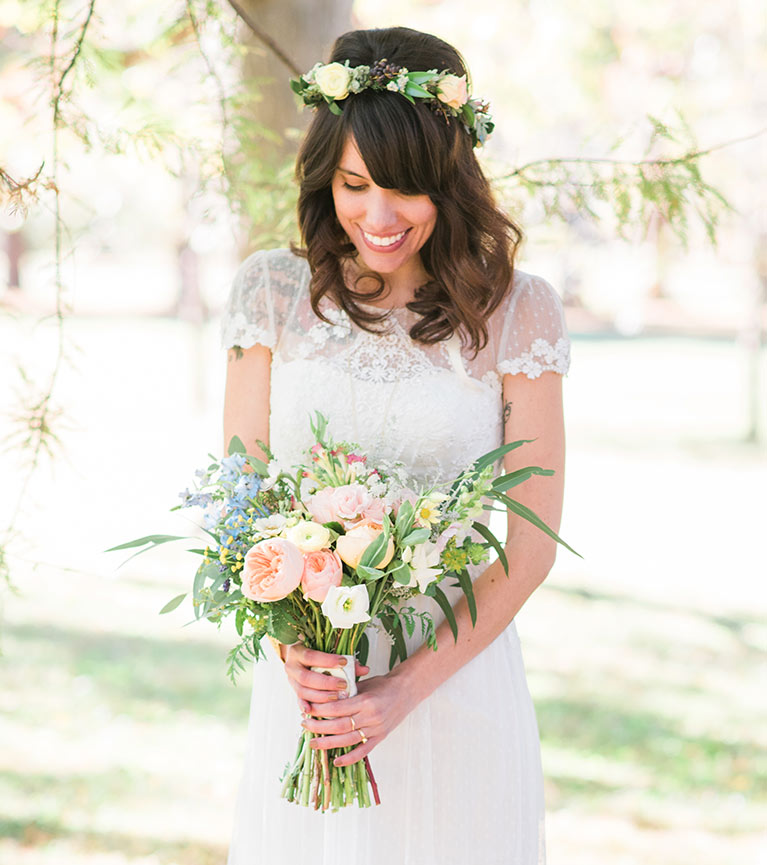 Tell us about your wedding day!
Sunday has always been "our" day, so it was only fitting for us to pick a Sunday morning in one of our favorite parks in St. Louis, Tower Grove Park. We found the perfect storybook tree and from that created a vision. After all, the day is about the couple and not the bells and whistles, and we wanted to ensure it reflected us and our love for one another.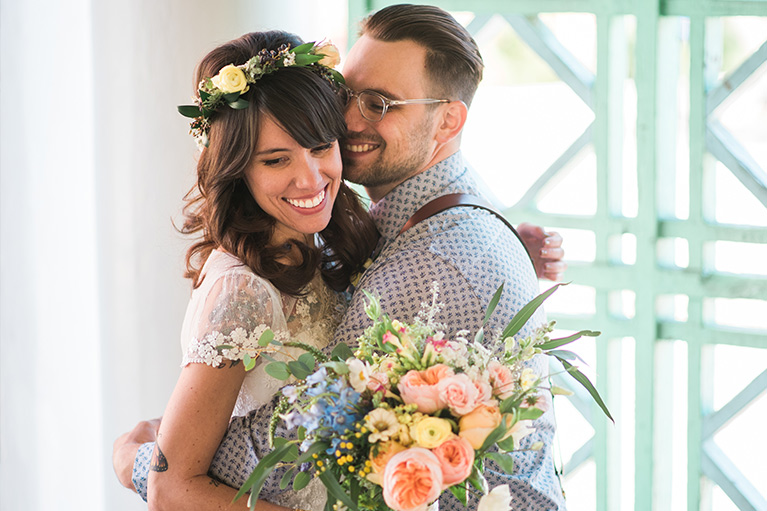 Favorite DIY detail:
Justin and I hand-stamped coin bags and filled them with birdseed for guests to throw during our recessional. Since the wedding took place in November, we thought the birds would appreciate the gesture!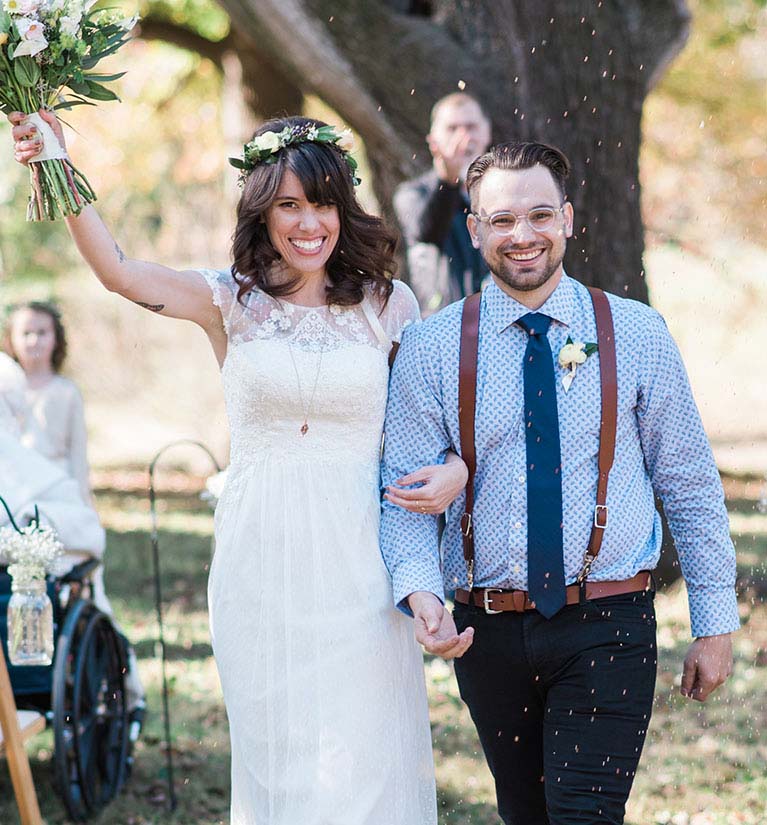 More Details:
Silhouette: Sheath
Location: St. Louis, Missouri
Date: November 13, 2016
Photographer: A Sweet Focus
Wedding theme: Simple and romantic
---
Find your style, stay in budget. Our stylists can help you put together a look that checks all the boxes. MAKE AN APPOINTMENT
Related Posts: