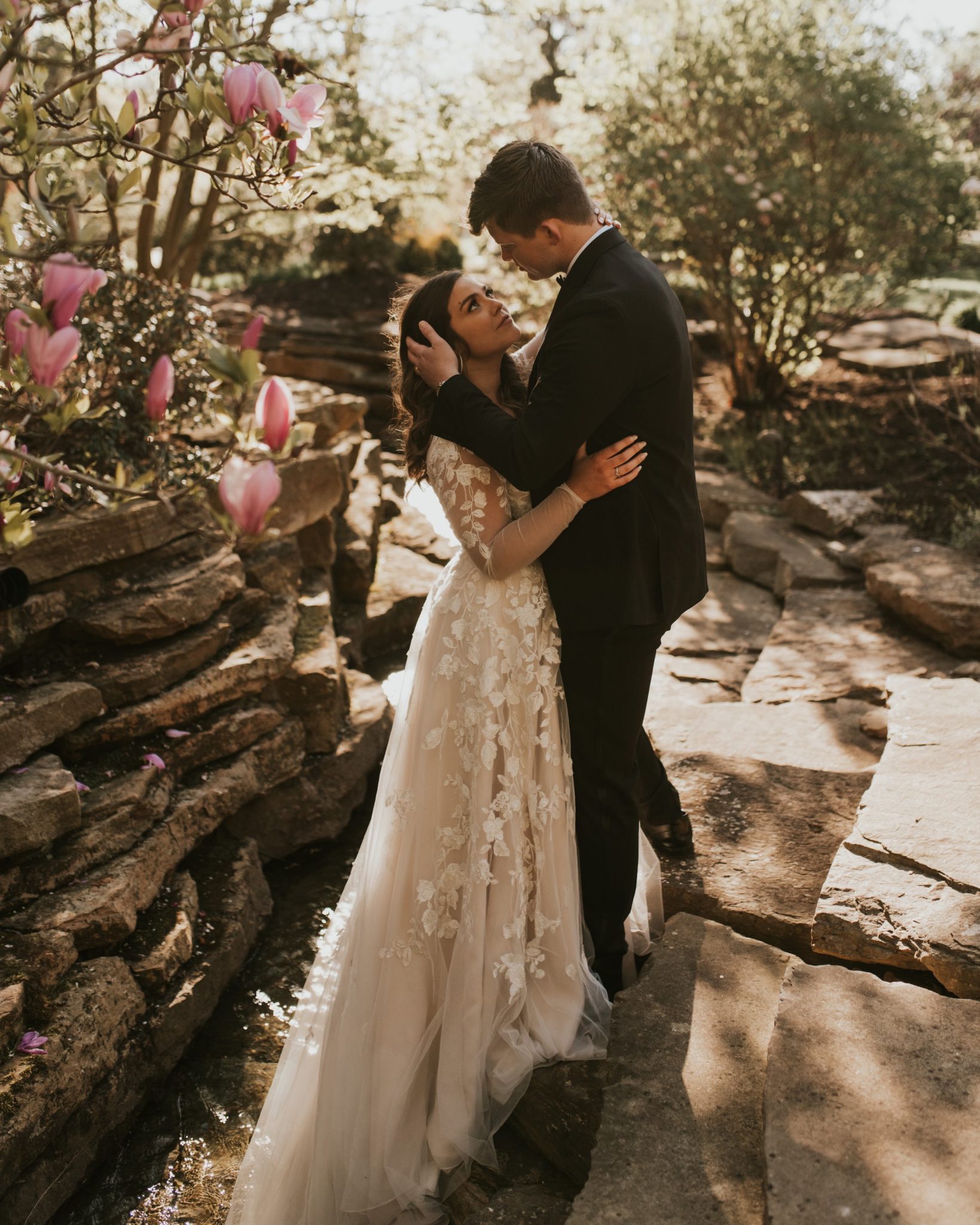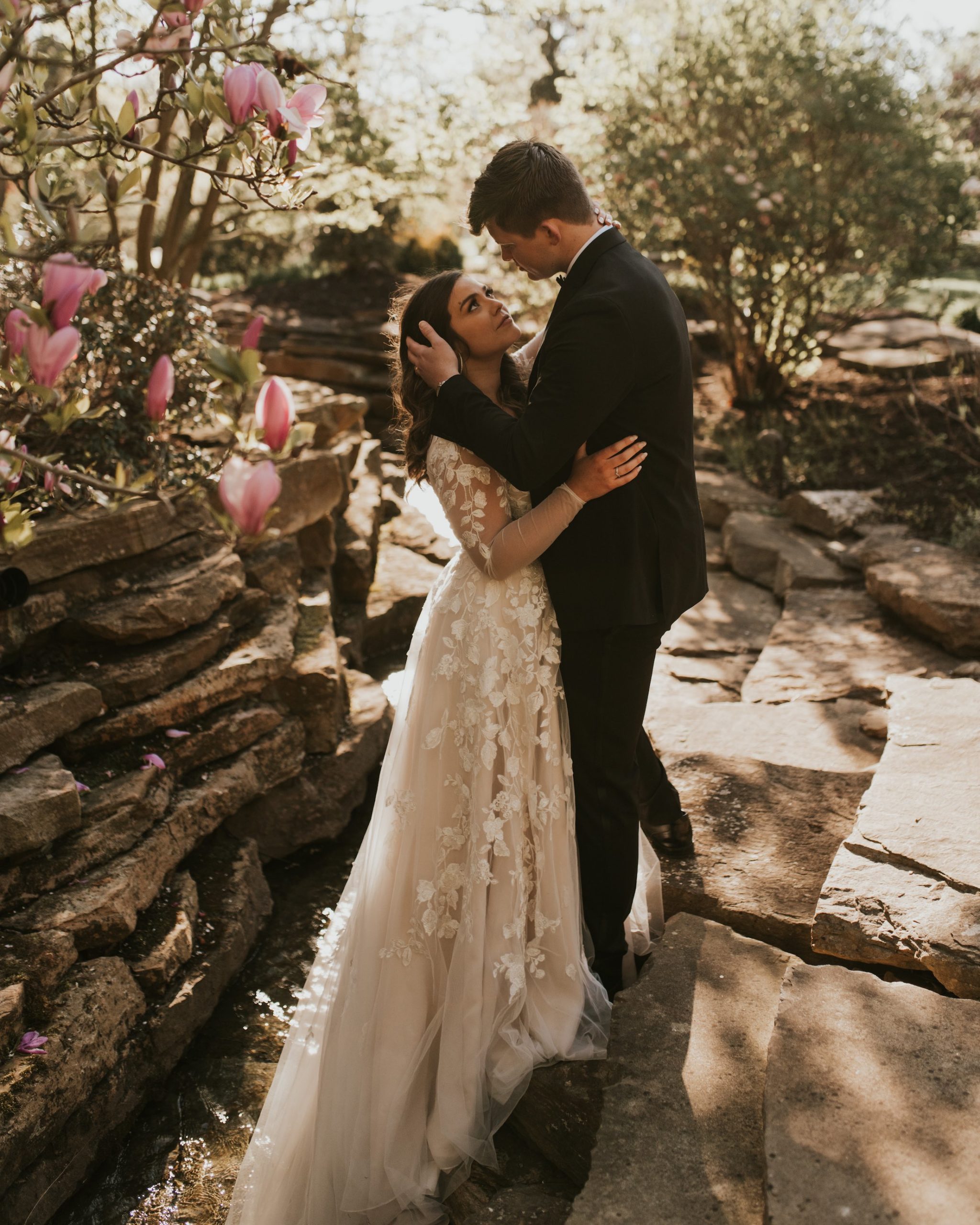 17 Jun

Real Wedding: Ashton & Wes
A Dreamy Garden Mini Wedding in Indiana
Real weddings are so inspiring! To get you in the mood to plan, we asked real brides to spill the details on everything from getting engaged to finding their wedding dresses to the special touches and surprising moments that made their celebrations completely one-of-a-kind. Ashton's wedding changed course due to COVID-19 but that didn't stop her and her fiancé from making things official. Read on for Ashton and Wes' dreamy garden mini wedding in Indiana.
How did you meet? How did he propose?
Wes and I met in high school. He had a huge crush on me and wanted everyone to know. I, on the other hand, had a boyfriend at the time and saw Wes as nothing but a friend. We stayed friends throughout college, even though we were 45 minutes away. After realizing my feelings for him, we made it official! He proposed in a park in Fort Wayne. He completely surprised me and had a photographer waiting when I got to him!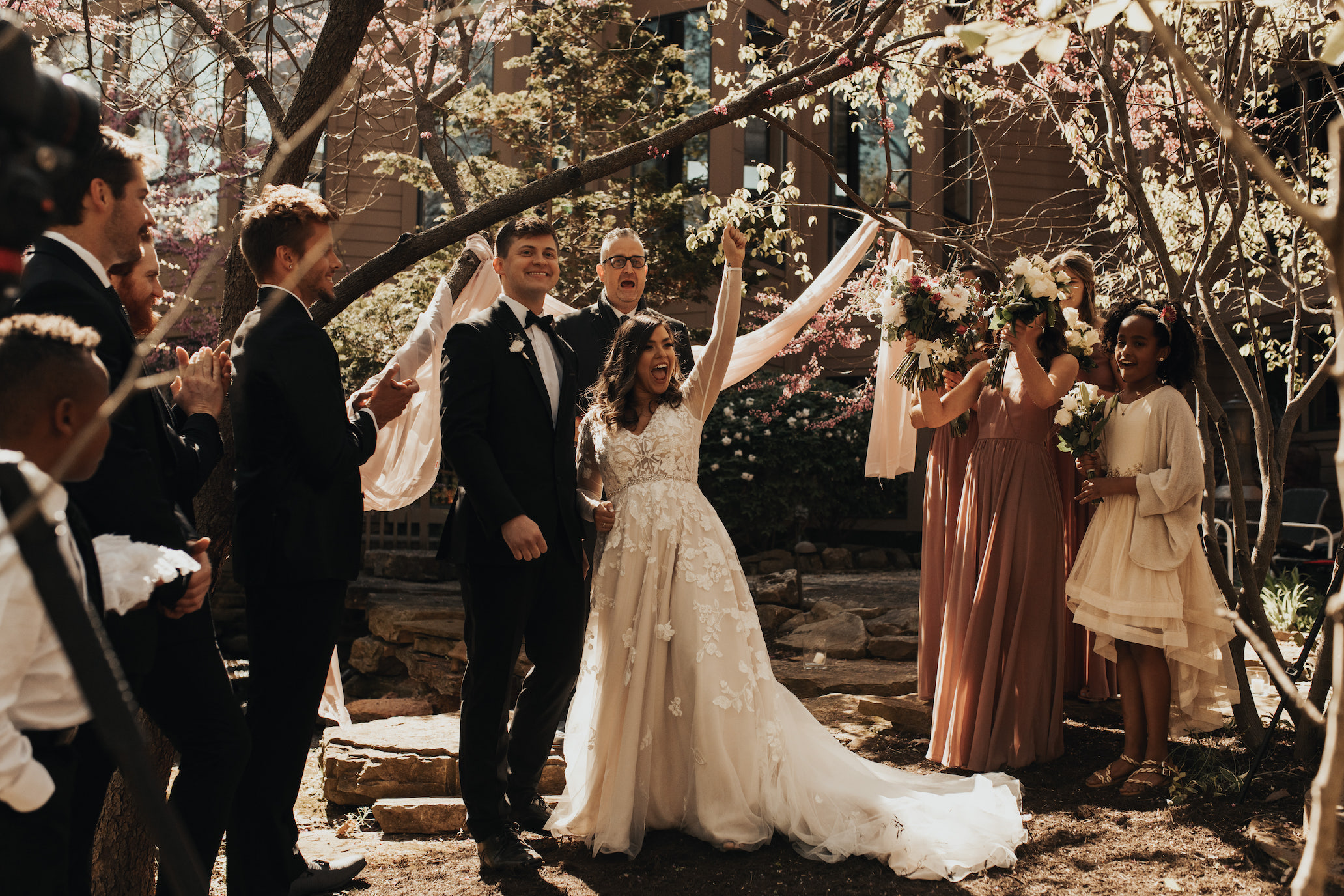 How did you decide on your wedding dress?
I always thought I'd go with a tighter fitting style, so I was shocked when I realized I'd found the one. So I went into David's Bridal completely on a whim with my mom and sister and actually saw my dress on another girl in the store. I swooned! And I immediately tried it on and decided it was the one in all of 2 minutes.
What did you love most about it and how did it make you feel?
I had never seen a dress with as much beautiful detail as this one. The lace that cascaded all the way from the sleeves to the bottom of the dress was so beautiful. It made me feel beautiful. And suddenly I had a ball gown, princess, fairytale dream that wasn't there before. My advice for future brides is to follow your gut. You don't need to try on hundreds of dresses to find the one. That day, I decided that if I found one I absolutely loved, I wasn't going to second guess myself. I didn't want to try on a bunch and confuse myself. I made my decision and stuck by and am happy every day I chose my dress.
Tell us about your wedding day! Was it exactly what you had originally planned on?
Our wedding day, although entirely different from what we had planned, was an absolute dream. We had an intimate mini wedding with all of the people we loved in a family friend's backyard. It was perfect! All that mattered was starting my life with my soulmate.
Did anything unexpected happen?
Wes surprised me with a BMW convertible to drive away from the ceremony in.
What was your first dance song?
"I Can't Help Falling in Love" – Kina Grannis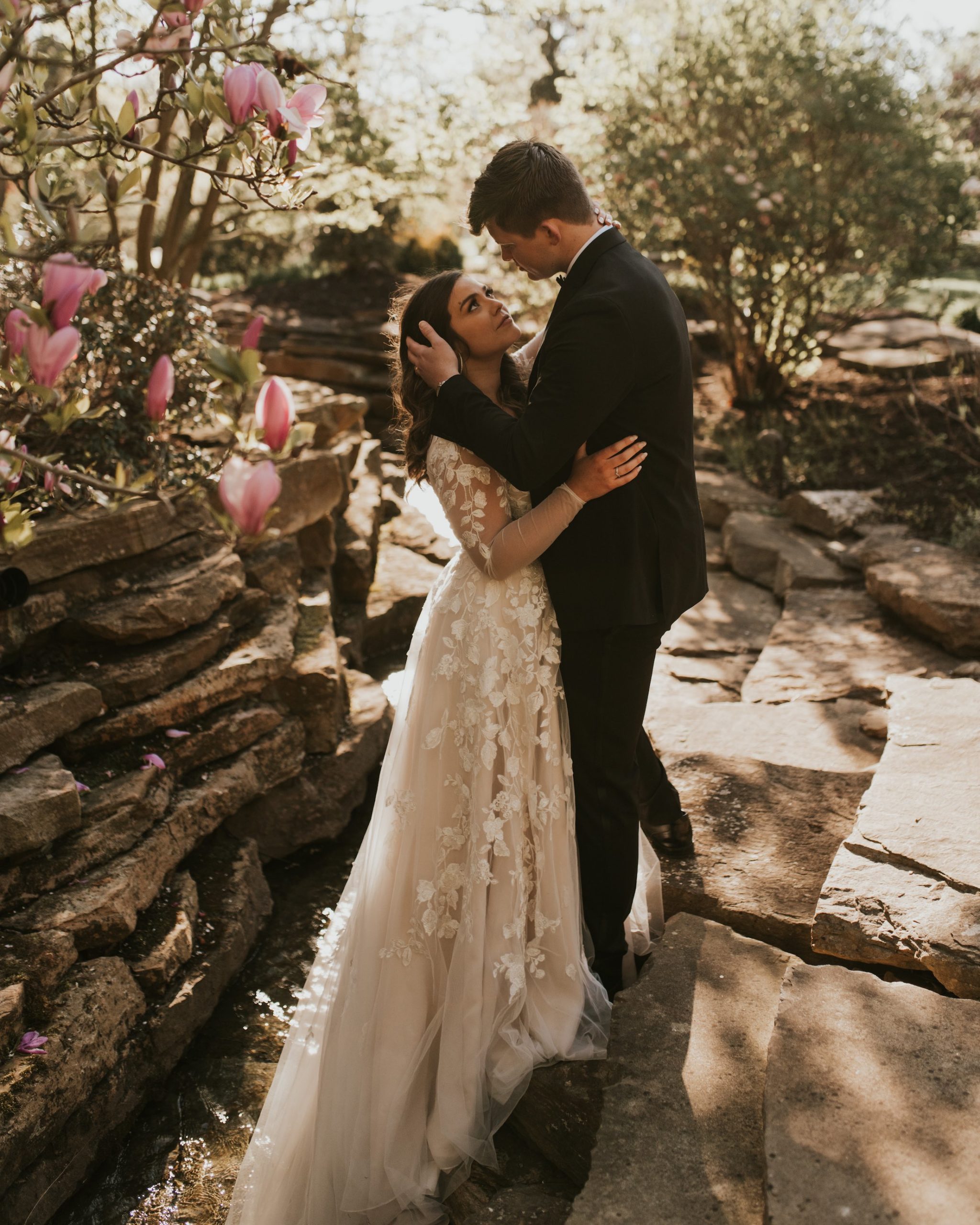 What flavor was your wedding cake?
Neither of us are cake people so we had blueberry pie and chocolate chip cookies!
What was your favorite DIY or personal touch?
My in laws built a beautiful pergola for us to have our first dance under!
What did you do to stay stress-free on your wedding day?
I have a condition called POTS, which basically means I'm prone to passing out. I was nervous all morning. Of course not about the wedding itself, but about passing out. I decided I'd go spend some time alone during the hustle and bustle of everyone getting ready. I just laid down on my bed, took a few deep breaths, and thought about how ready I was to see Wes!
What's your best wedding planning advice? What advice do you have for brides that are going through a similar situation right now?
My best advice for all of the brides that are trying to plan and host weddings during a global pandemic is this: grieve your loses. There were two solid weeks where I cried every single day over the loss of my 250 person wedding. And every single person that told me "all that matters is getting married" made it worse. Of course, that's 100% true, but at the time, I was grieving the loss of all the dreams I'd had since I was 6. And you know what, THAT'S OKAY.
My second piece of advice is this: make your day about you and your spouse. Once it was obvious that the original wedding we had planned wasn't going to happen, we just focused on us and all of the reasons we had chosen to get married. We made our mini wedding exactly what we wanted and invited the people who had been with us every step of the way. It was so much easier to let the big wedding go, knowing that my smaller ceremony was something I could get genuinely excited over. Do whatever you need to to make your unplanned ceremony your dream. I've been married less than 2 weeks and marriage is already the best thing I've ever been a part of.
More Details:
We know how important your wedding day and special events are to you and we are doing everything in our power to serve you! You can shop with us 24/7 at davidsbridal.com plus we are here for you to help guide you through your wedding planning! See tips for starting to plan your wedding at home, shopping for your wedding dress online with confidence and more on the blog.
Related Posts: