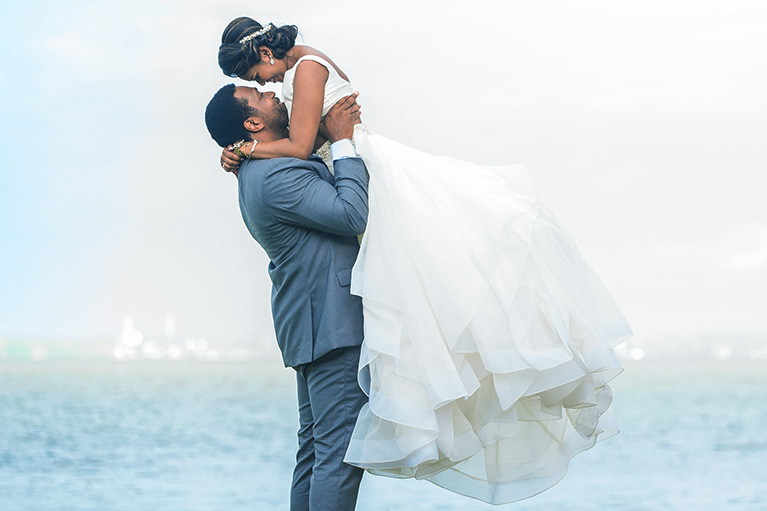 07 Jul

Real Wedding: Mithila and Deraynon
A green garden wedding in Sri Lanka
Real weddings are so inspiring! To get you in the mood to plan—and party!—we asked real brides to spill the details on everything from getting engaged to finding their wedding dresses to the special touches and surprising moments that made their celebrations completely one-of-a-kind. Read on for Mithila and Deraynon's green garden wedding in Sri Lanka.
Tell us your love story!
We both live and work in Dubai UAE. We met on Tinder and were friends for one year before we started dating. He asked to date me twice, but I was not ready. Finally, when I was, we sat down and had a long chat about what we wanted from life. I knew then that I had found the one.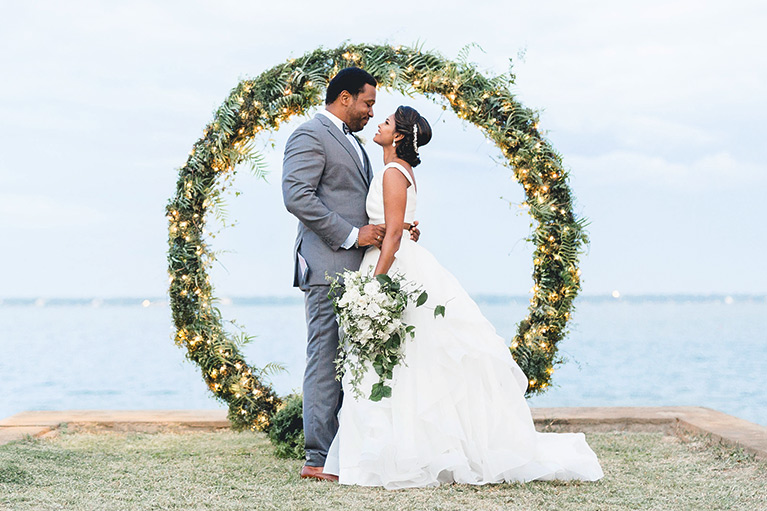 How did you pick the wedding venue, and what inspired the decorations and details
I am a Sri Lankan, and we both wanted to have a garden wedding. The hotel we picked is by the sea, and has a big old tree. I fell in love with the location—and the tree—the moment I saw it.
How did you decide on your wedding dress?
I first saw the dress on Pinterest and fell in love. I had to do a lot of research to find it since I live in Dubai. I had to call and find out if David's Bridal had the dress, then flew to Alabama for four days to shop, and finally found it in Atlanta. The moment I put the dress on, I knew it was meant for me. I wanted something different and I got it.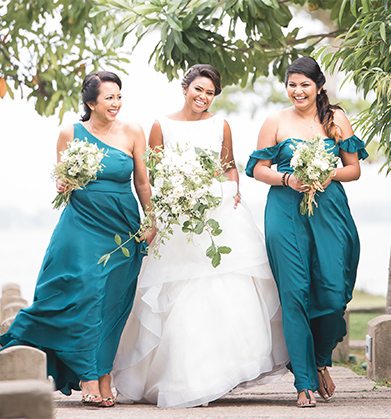 Wedding cake flavor:
Vanilla ribbon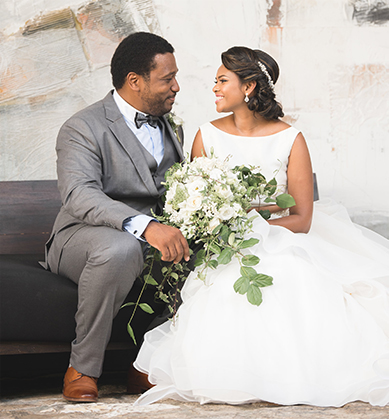 First dance:
"Here and Now" by Luther Vandross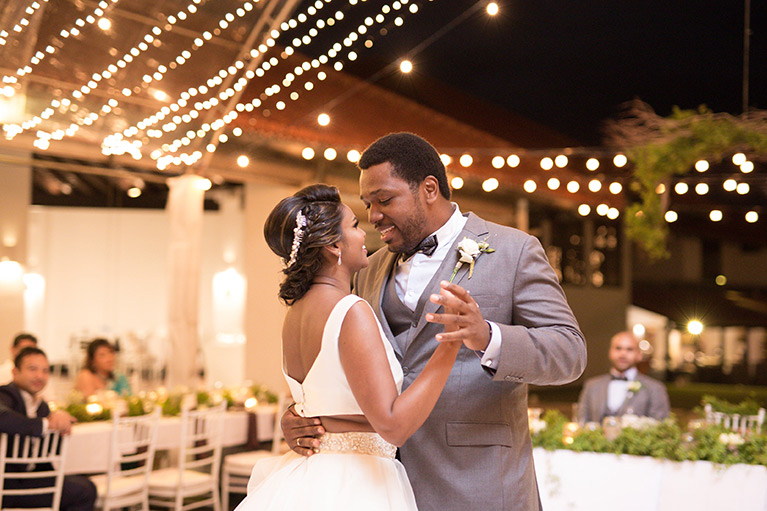 What's your best wedding advice?
Plan ahead and make sure you do a lot of research on what you want. I was lucky to have the best wedding planner. She executed my ideas exactly how I wanted them, from the decorations to the theme to the music. My planner made sure everything was done to perfection, and the greenery arch was her idea.
More Details:
Location: Sri Lanka
Date: December 27, 2016
Photographer: Focus Eleven Photography
Wedding Theme: Green Garden Glam
---
Find your perfect wedding dress with the help of one of our stylists!
Related Posts: