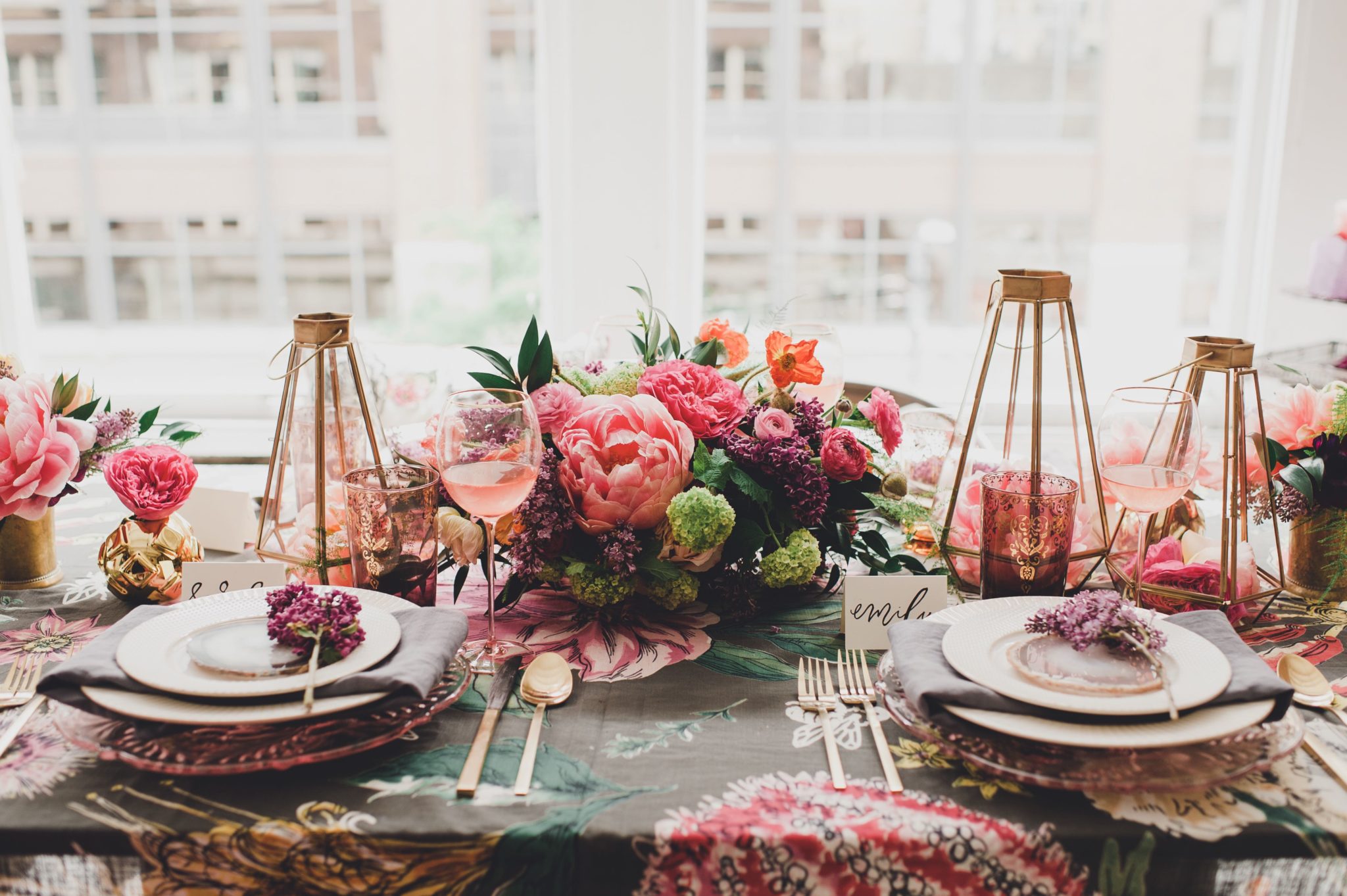 19 Mar

How to Have a Wedding at Home
When an intimate ceremony is all you really need.
Planning a wedding comes with a lot of moving parts, and sometimes you need to change course. With the current government recommendations to avoid gatherings with a large number of people, you might be rethinking your current wedding-day plans. You may be pushing your reception with all your friends and family to a later date, but there are still ways to have your ceremony and celebrate in a smaller way. If you're eager to tie the knot now, keep reading for guidance on how to have a wedding at home.
The Officiant
If you're a member of a church, your priest or pastor may be willing to make a house call. Alternatively, recruit an ordained friend or family member or ask one to become ordained through an online course. There are nondenominational and different faith-based ministries giving you options to choose the one that best aligns with you and your partner. State and county requirements and the application processes vary, so be sure to do your research when making plans.
A courthouse wedding followed by an intimate celebration at home is another option to consider if your local City Hall or county clerk's office is still open and operating as usual. See more City Hall and courthouse wedding ideas here.
If you're unable to recruit a legal officiant or don't have a marriage license, you can still have a symbolic ceremony as a sign of love and commitment between you and your partner.
The Dress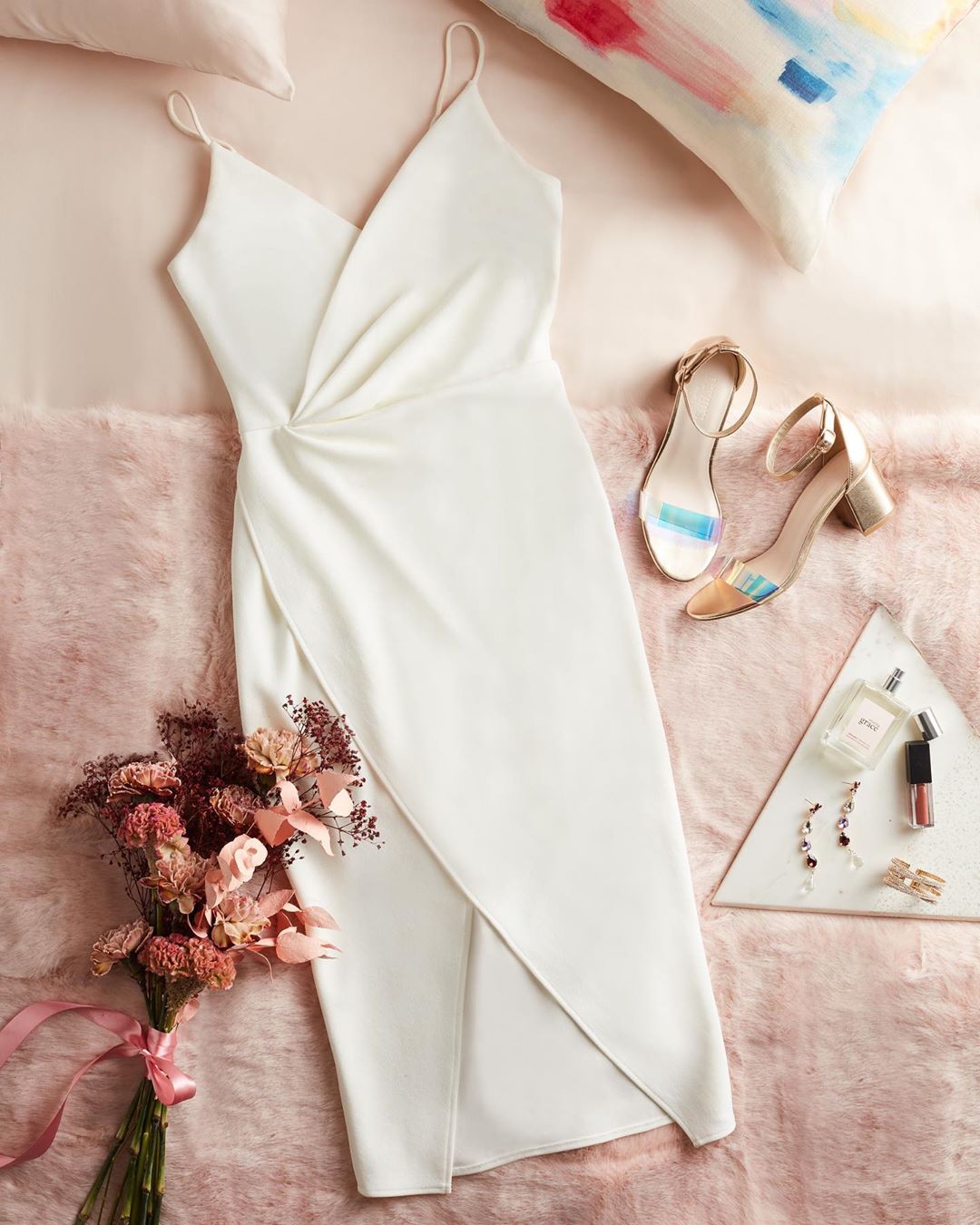 If you already have your wedding dress, there's no reason not to wear it for your wedding at home. It's your wedding day and you've been waiting to wear your dream dress since you #FoundtheOne! There's no such thing as too dressed up on your big day, even if it's taking place in your living room. If you still need to shop – no fear, you can still order online and most dresses arrive at your front door within days. If there's a gown you've had your heart set on, go for it! For the bride that's leaning towards something a little more low-key, consider a more casual style.
The Flowers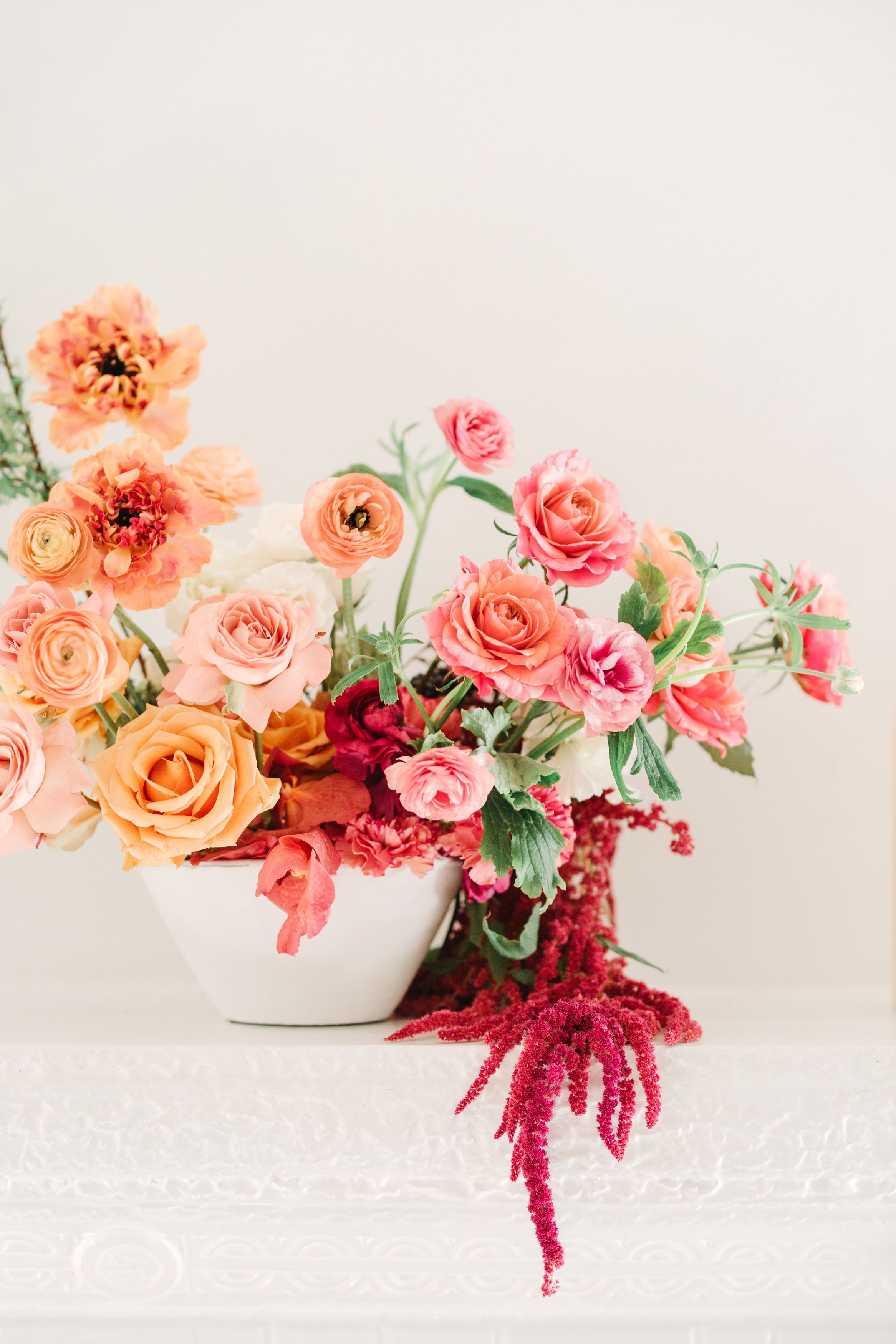 Plans might have changed, but you can still keep some wedding traditions the same. Order a bouquet for yourself and an arrangement to use as a centerpiece to brighten up your home. Fresh, seasonal blooms from online flower shops like The Bouqs can still be delivered right to your door!
The Decor
Set the scene at home with some fresh wedding decor ideas at home. Turn your living room into the perfect ceremony location with a pretty backdrop or banner. Set the table using linens if you have them and add flowers, candles, and pretty mementos you may have stashed away from past adventures together. Say cheers to newlywed life with the cutest toasting flutes that you can reuse every anniversary!
The Photos
Your wedding will be one for the books, that's for sure! Be sure to snap some selfies throughout the day. If you feel comfortable, consider hiring a local photographer to capture these special moments. Or, make plans to have a more elaborate couple's shoot post-wedding when things go back to normal.
The Food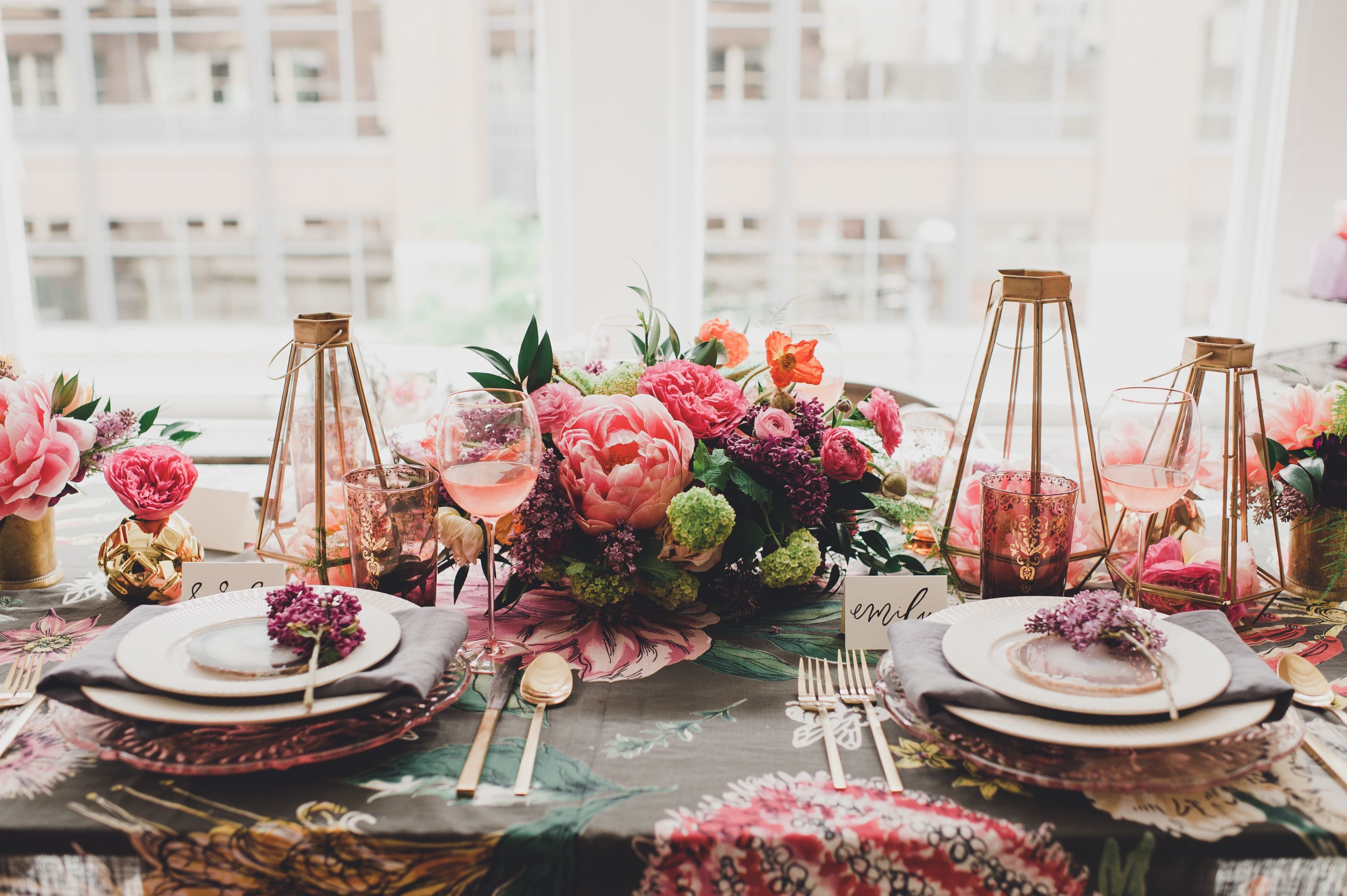 There are so many different ways to celebrate! Make a special home-cooked meal and it doesn't have to be an elaborate dinner. A yummy brunch, your absolute favorite dish, or a casual slice of pizza are great options. If cooking isn't your thing, considering looking into local restaurants that are delivering or offering takeout in your area. Since we're throwing most rules out the window, dinner in bed sounds like fun, too!
The Drinks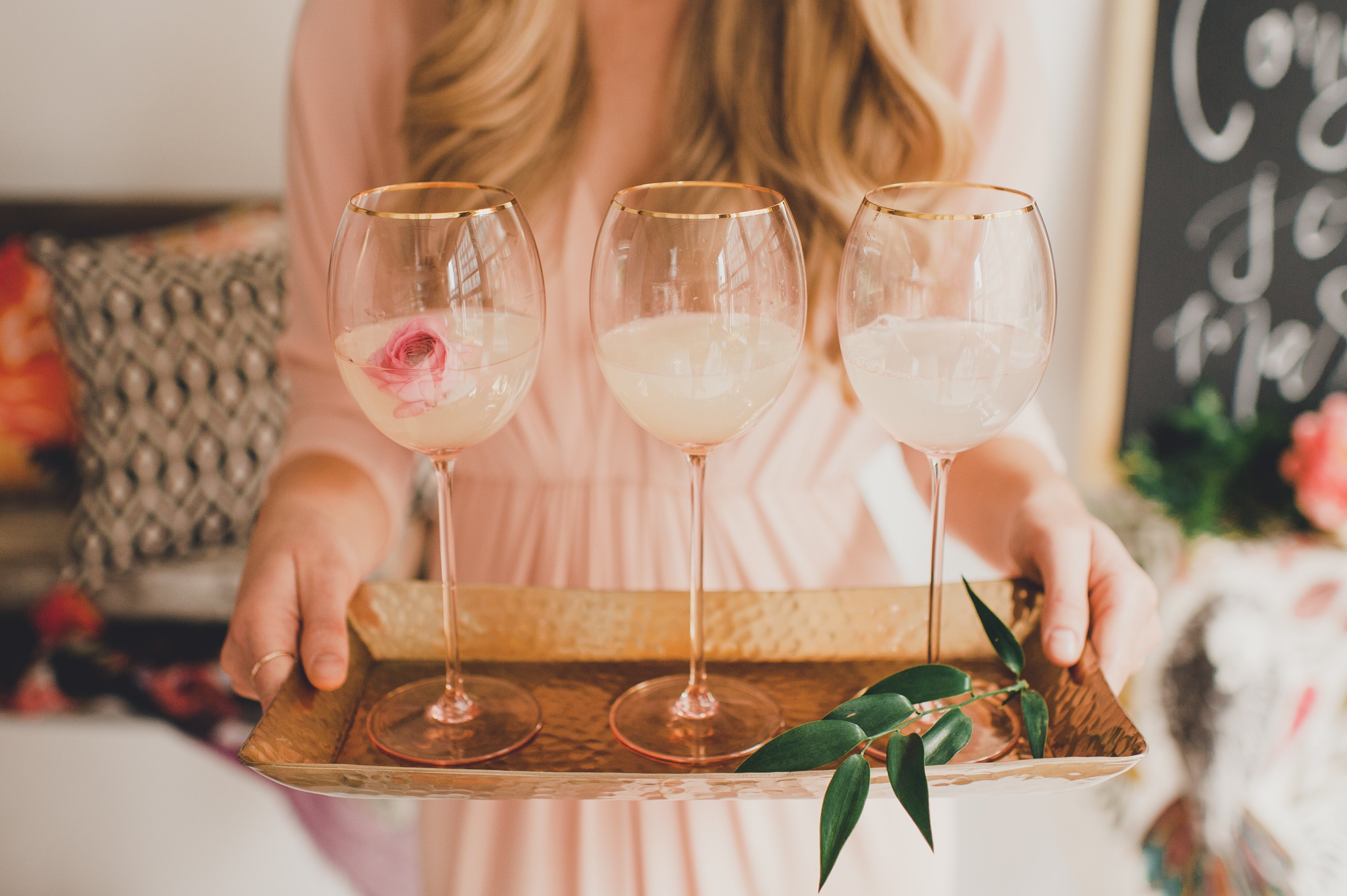 Didn't get a chance to stock up on wine or champagne? No problem! Do some research into your local winery or brewery's delivery options and see if they cater to your area, or a home delivery service like Winc. There's nothing like celebrating with a little bubbly!
Don't let a change of plans deter you from celebrating your love. And if you are looking for advice regarding canceling your wedding, check out our tips on what to do if you're wedding is impacted by COVID-19.
Related Posts: