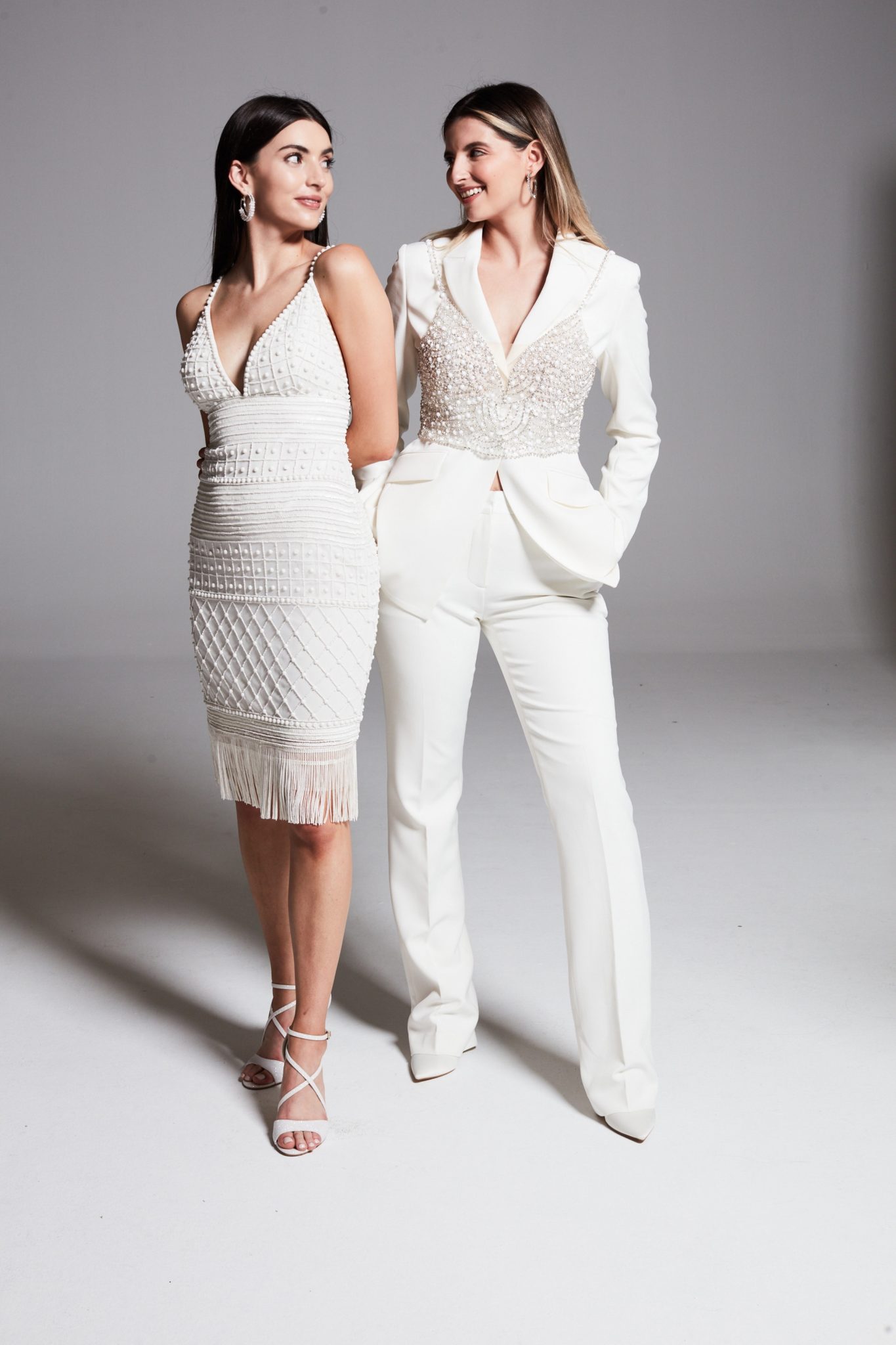 30 Jul

The Coolest Alternative Wedding Dresses
Bold Styles for the Bride-to-Be
Calling all bold brides! Your wedding day calls for all the fun! If you're in the market for alternative bridal styles to wear on your big day, keep reading for some Pinterest-worthy inspo that breaks all the unspoken rules about wedding attire! These bold, alternative wedding dresses will be a hit for a bride-to-be's rehearsal, ceremony, or after party!
Short & Sweet
Styles MS161233, WGIN203, SDWG0810
Short styles are giving long gowns a run for their money, and we're here for it! A bridal mini is a perfect silhouette for the bride-to-be that wants to put a twist on a traditional wedding dress. Perfect for showing off a killer pair of heels during your aisle walk or twirling the night away on the dance floor, a short style is a modern bride's BFF!
Pantsuit Perfection
A chic pantsuit for the modern bride? Yes, please! Elegantly tailored for a flattering fit, a pantsuit is beautiful on its own and even better when accessorized! Layer with one of the newest bridal separates for a totally unexpected and oh-so-fun combo! The result will be a polished look perfect for any and every bridal event you have!
Jump(suit)ing for Joy!
Styles DS870059, 9SWG852, DS870065
Who says weddings have to be celebrated in a dress? Say yes to a stunning bridal jumpsuit that's equal parts sophisticated, formal, and so much fun! Flattering to the figure and the perfect blank canvas to accessorize on, a white jumpsuit is the way to go if you're looking for something that's anything but ordinary!
Two-Piece Party!
Styles DS150791, DS150827, WGIN0856, DS150831, DS150847
There should be no holding back when it comes to your wedding day style! Make it a day to remember with a look that's unforgettable! Why not make it truly unique by mixing and matching styles to create a two-piece look that's totally you? You will love two-piece separates that offer a customizable piece to your day.
A modern bride deserves to make a statement! Whether traditional styles aren't your thing or you're looking to add your own personal style touch to your wedding events, these bold, alternative wedding dresses are perfect for any bride-to-be. Ready to find your perfect bold bridal style! Browse more styles online or book an in-store appointment to find the one!
Related Posts: