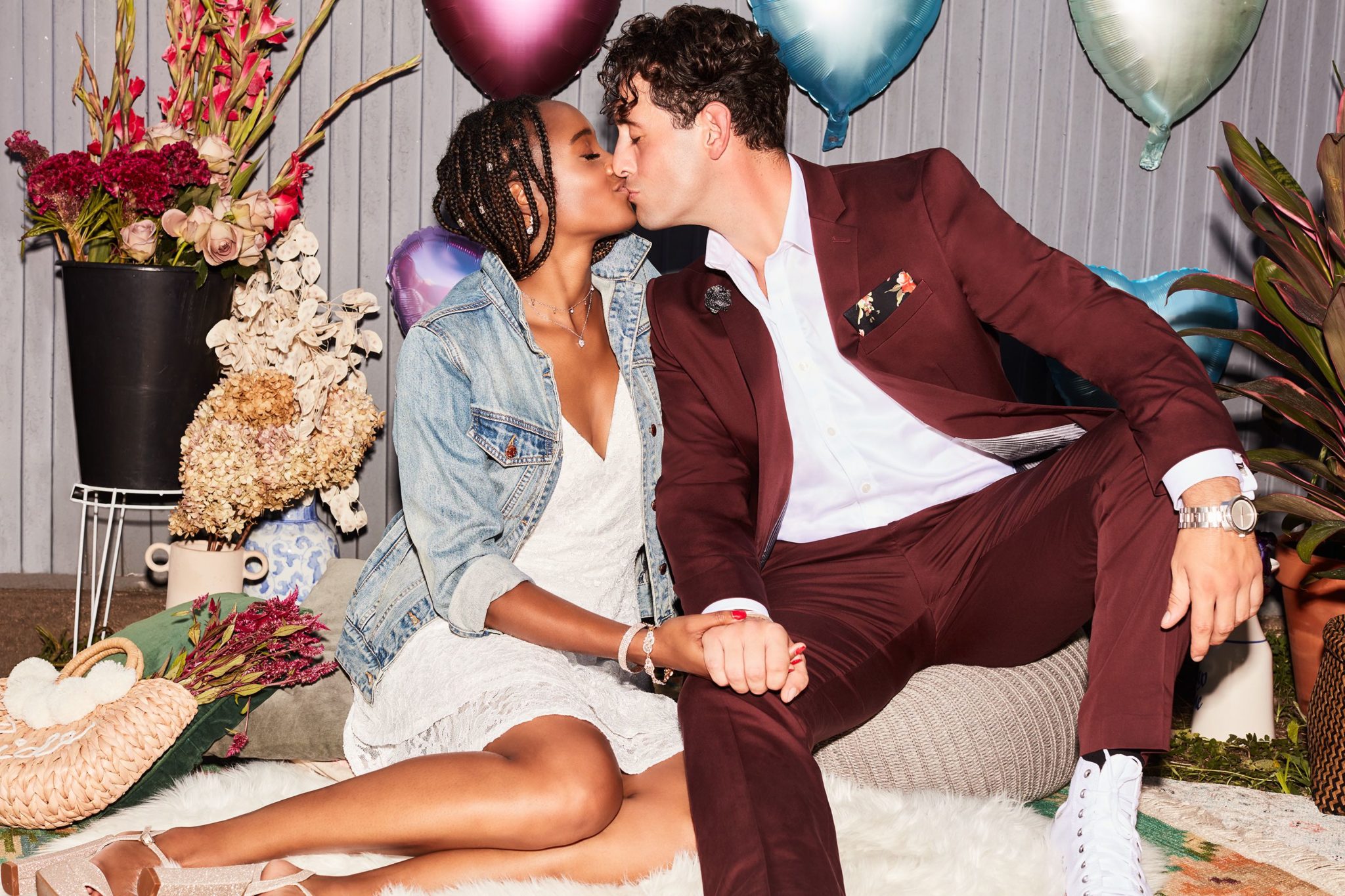 18 Aug

Best Minimony Wedding Dresses
Low-key Minimony Wedding Dresses for your Small Ceremony
For many couples, the idea of a typical wedding has changed drastically in recent months! Many large ceremonies and receptions are being replaced with smaller-scaled plans or possibly being canceled altogether. Minimonies have increased in popularity recently and offer a perfectly intimate option for couples that don't want to wait to tie the knot! Even if you're holding out for your big celebration, you can still make this a major style moment. We've rounded up a handful of low-key minimony wedding dresses for your small ceremony. Read on to find your perfect minimony look under $500!
What is a Minimony?
So what's a minimony? Simply put, it's exactly what it sounds like – a mini wedding ceremony! Couples are making things official by having an intimate wedding ceremony with a small guest list of family and close friends (usually around 10-15 guests) and planning to celebrate the 'sequel' in a larger way in the future! Minimonies are a great way to honor your original wedding date and start newlywed life.
Minimony Wedding Dresses
If you're saving your original wedding dress for your larger reception, you might be searching for something totally different, a little casual, or maybe a little out of your comfort zone. Our local friends, and real couple, Alex and Ryan helped to bring a few stylish minimony looks to life! Keep reading for a few minimony wedding dresses to help you look fabulous while saying "I Do."
Your "Not So Traditional' Gown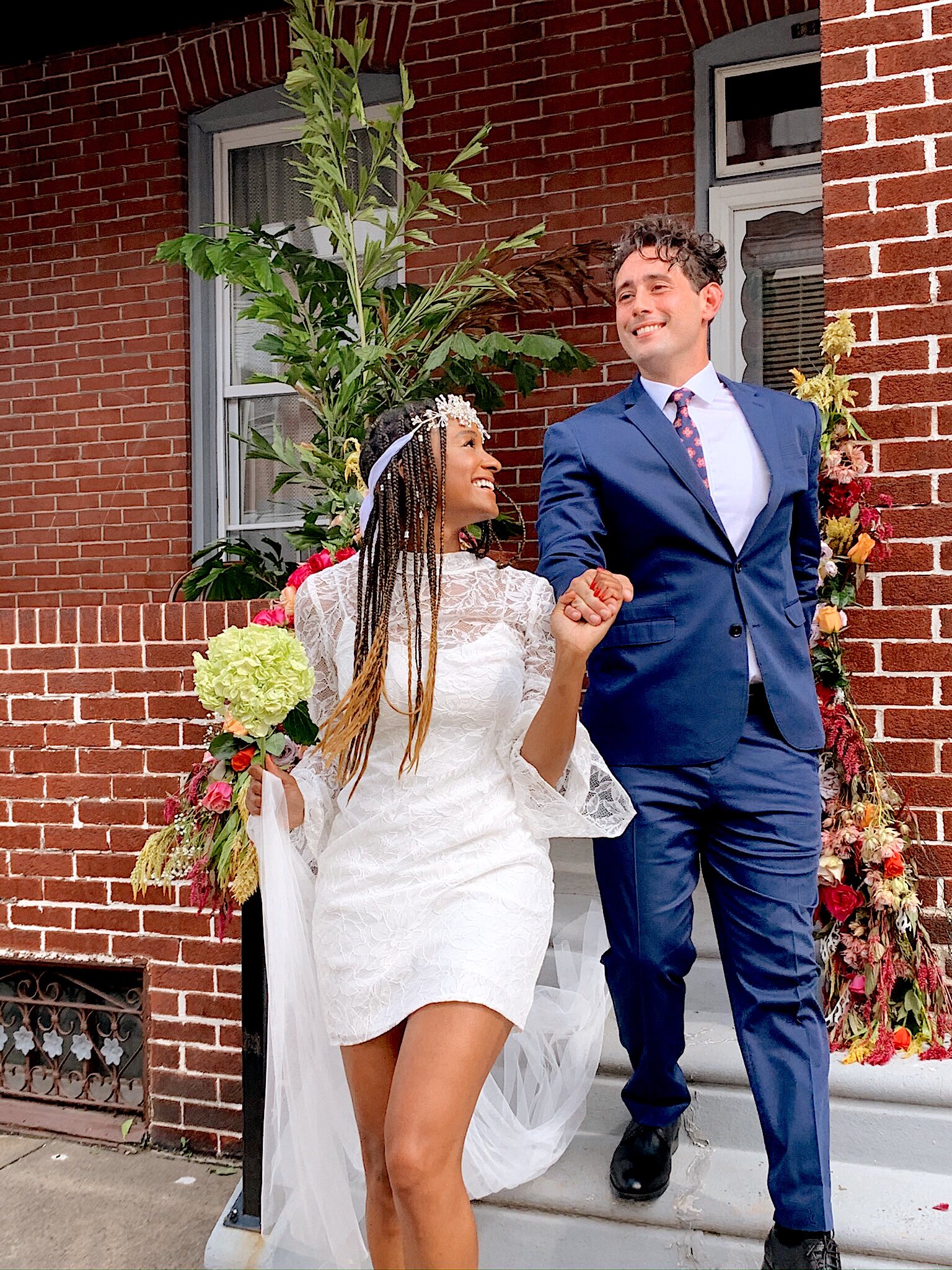 Featuring styles VW351606, HJ25549, VW10098271
Short, sweet, and with a little bit of an unexpected twist, this gown is minimony-approved! This floral lace mini dress wows with illusion bell sleeves for all you bold brides! Plus, a removable tulle train gives you a bit of a classic bride feel while also allowing you to switch up your look no matter where your day takes you!
Backyard Boho Bride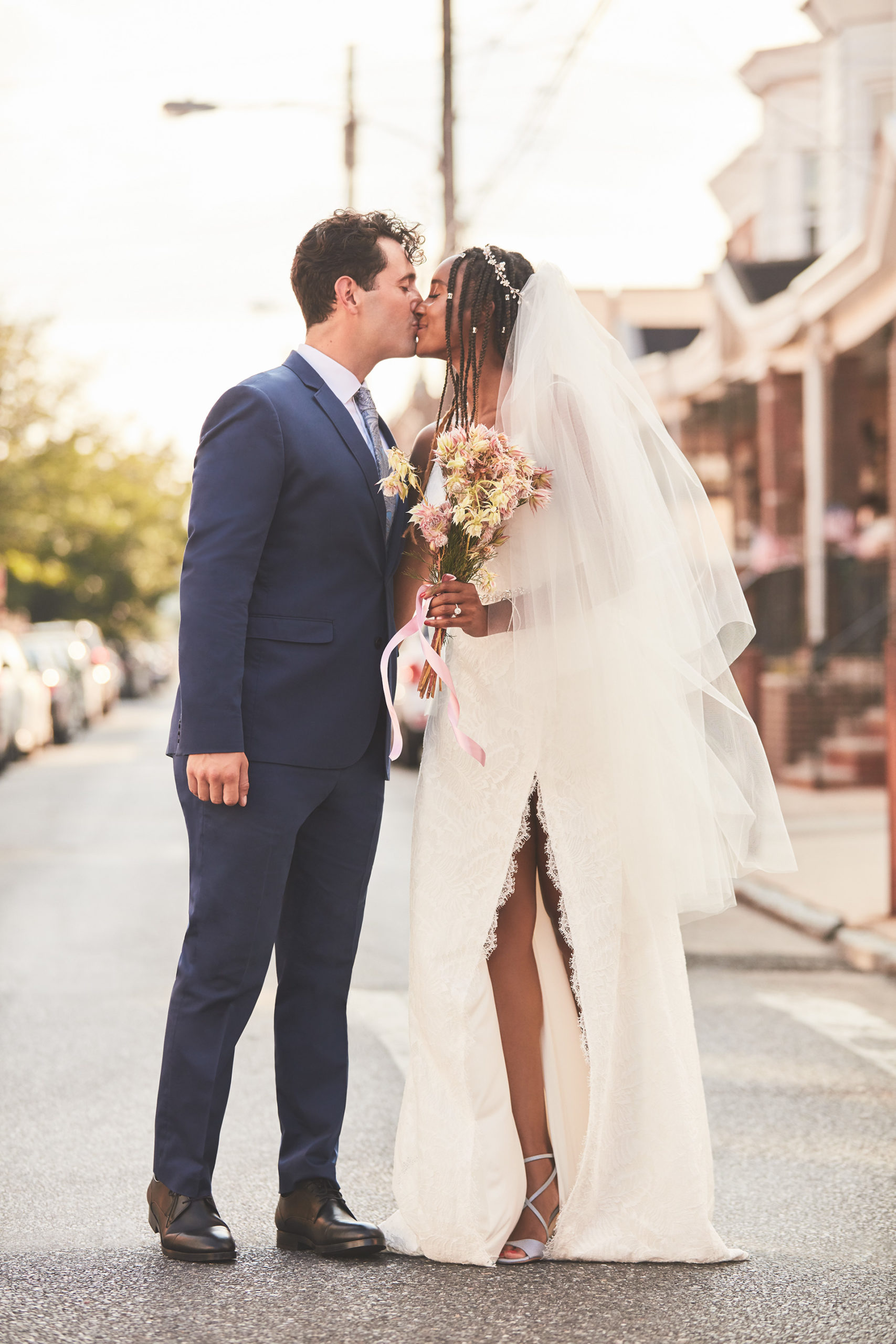 Featuring styles MS251220, VW95826, VW370025
This boho lace spaghetti strap A-line is a no-brainer for laid-back brides! Casual enough for backyard nuptials and the perfect blank canvas to accessorize to your bridal style, this gown is perfect for your minimony now and celebration later! A simple veil, classic pair of pumps (or sandals for a casual look!), and some bling are the finishing touches you need to complete the look.
Two-Piece Perfection
Featuring styles DS150791, DS150831, WPD27154, ARYA
Minimonies are anything but traditional, so why not step outside of your comfort zone with your bridal look, too! This alternative bridal silhouette will be the perfect complement to your alternative wedding celebrations! Mix and match separate tops and bottoms for a look that's totally you! The best part? You can style all of these pieces in new ways again after the ceremony.
While your wedding plans might be changing, every bride deserves to look fabulous no matter where, when, or how they are tying the knot! These styles are minimony-approved and ready for you to try on today!
Inspired and ready to find your minimony look? Browse more minimony wedding dresses online or book an in-store appointment to find the one!
Related Posts: