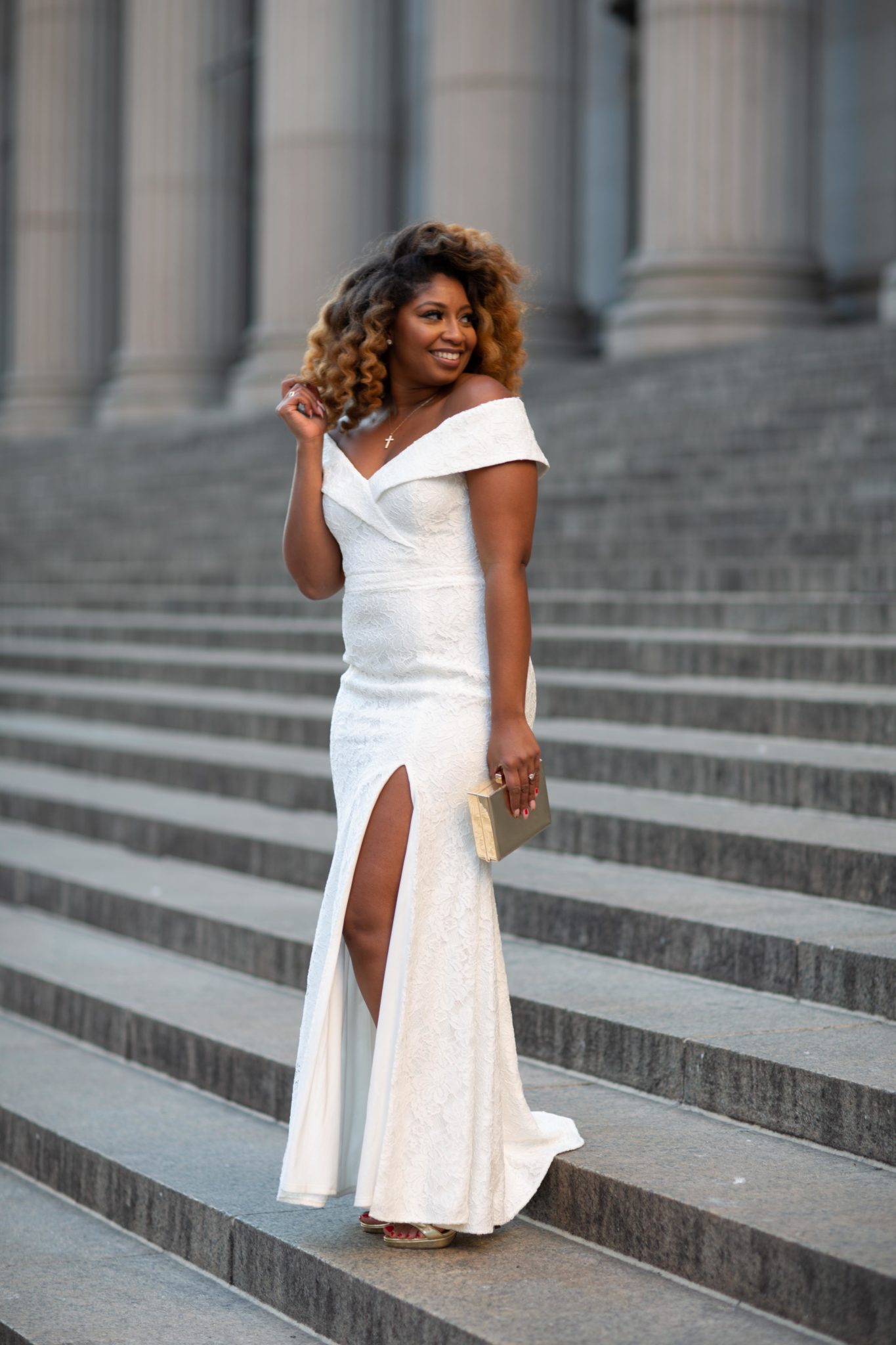 22 Feb

Little White Dresses for Every Wedding Event
Take notes from these stylish brides-to-be
First comes the proposal then comes all of the amazing bridal fashion moments. Your dress decision doesn't just begin and end with the gown you'll wear down the aisle. There are many events during your reign as bride-to-be that call for a special dress, and a white hue is an appropriate color choice! From your engagement party to the rehearsal dinner and every other event surrounding the wedding, a little white dress that fits your personal style makes sure you look the part. We've teamed up with some of our bride-to-be blogger friends to style little white dresses from our collection!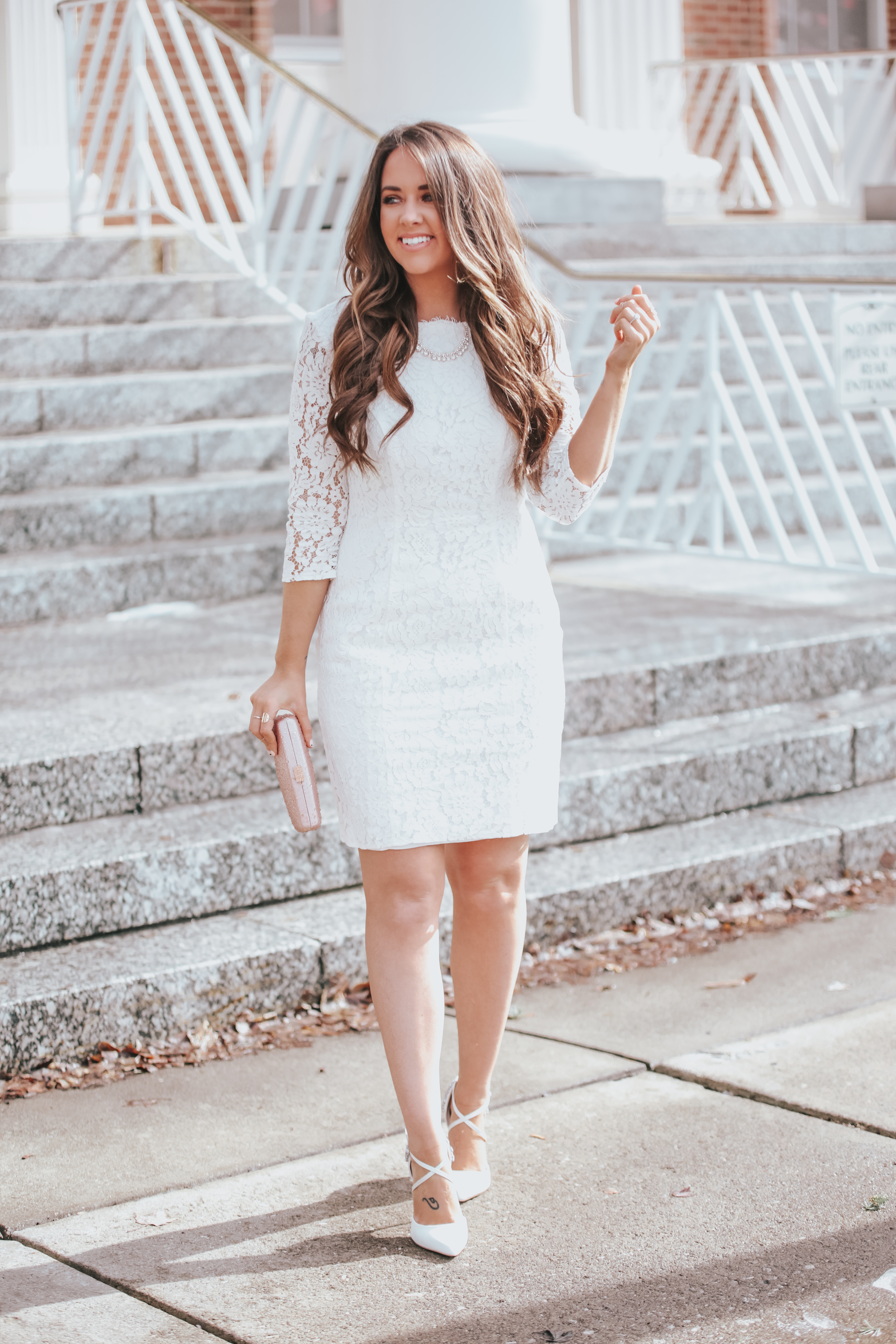 Makayla of Fashionably Kay fell in love with this pretty lace dress for her engagement party. Not pictured? The adorable keyhole back. Complete the look with a strappy heel and clutch.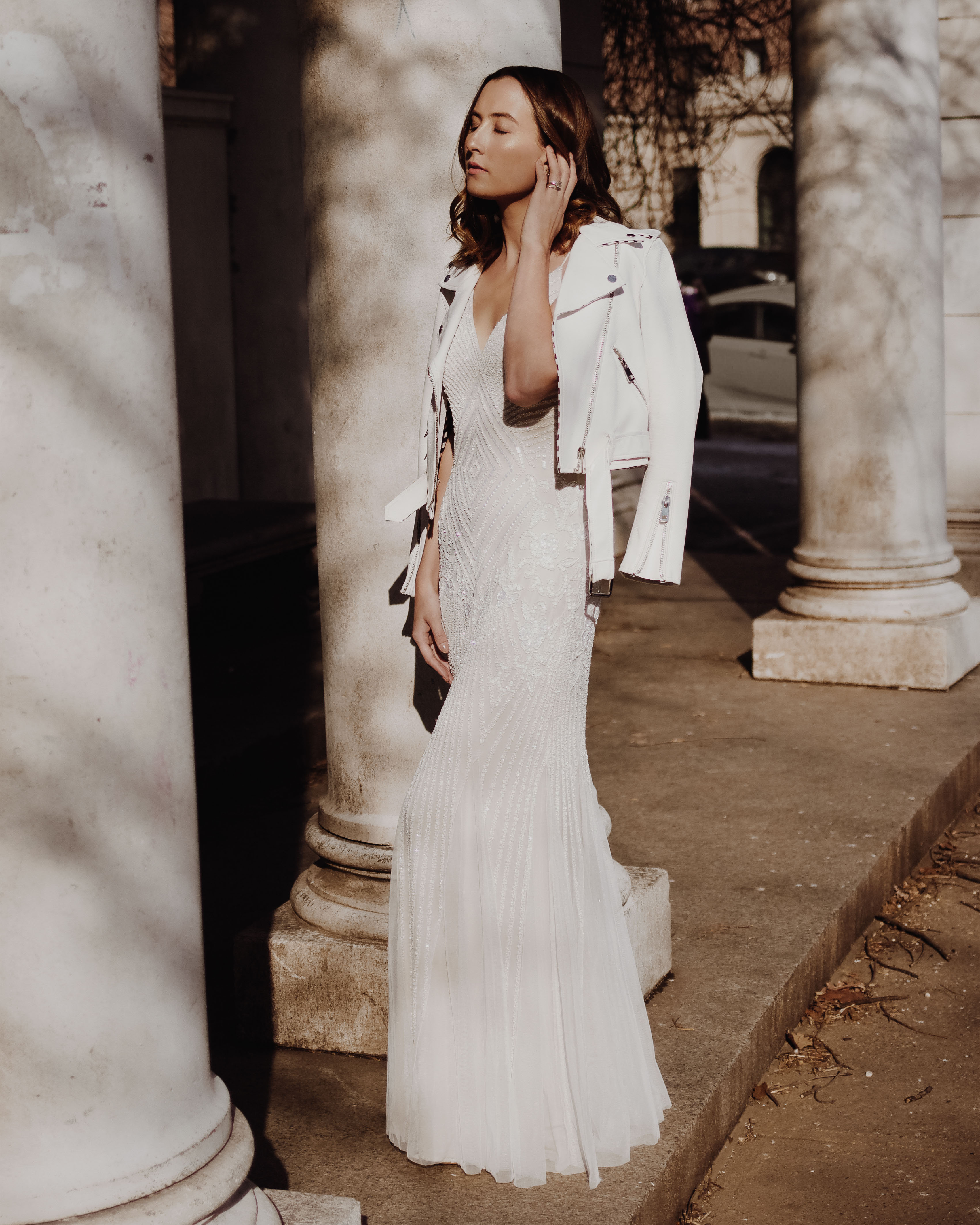 Alexi of House Gleaves would rock this beaded dress to her rehearsal dinner. We love how the ivory leather jacket adds a little edge.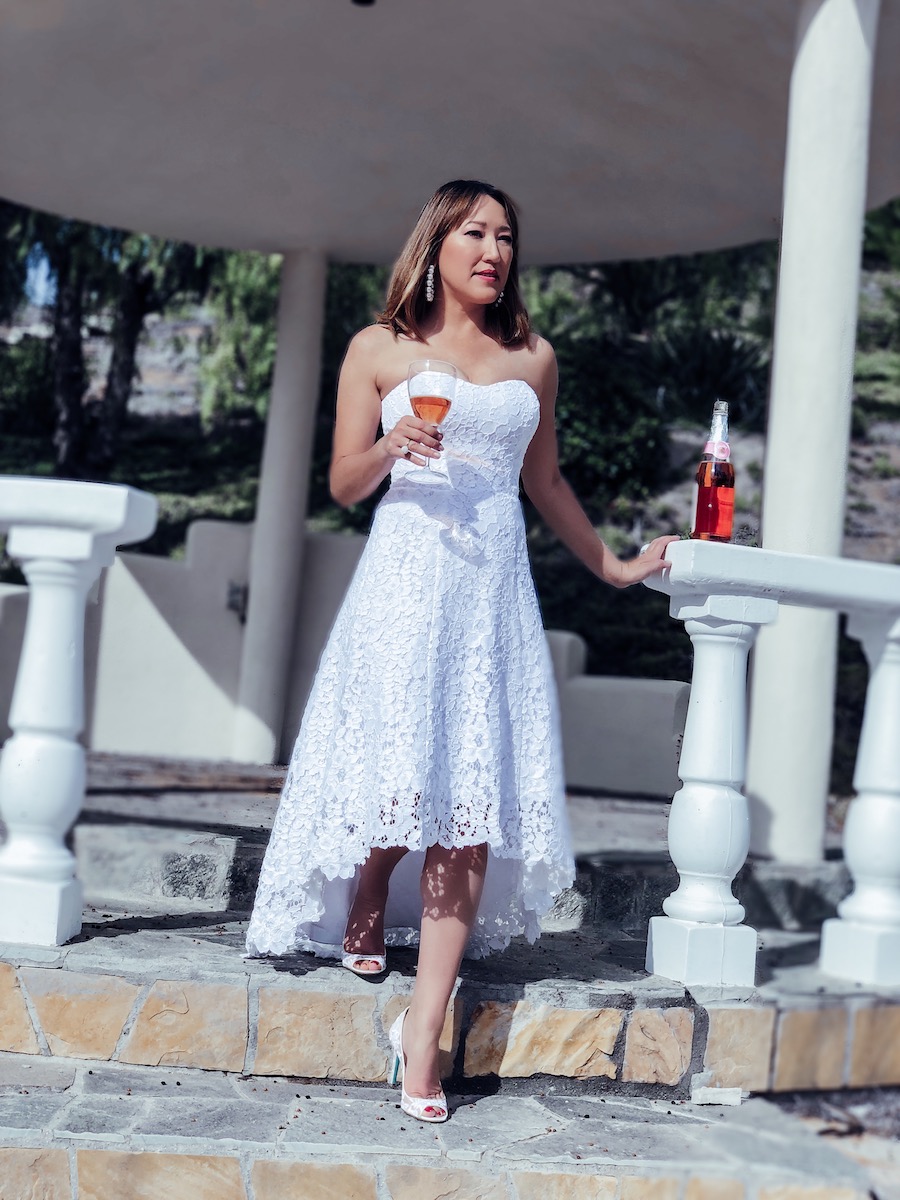 Maria of Savvynista was looking for a reception dress! How cute is this high-low lace dress for the dance floor? We love how she paired it with a lace peep-toe.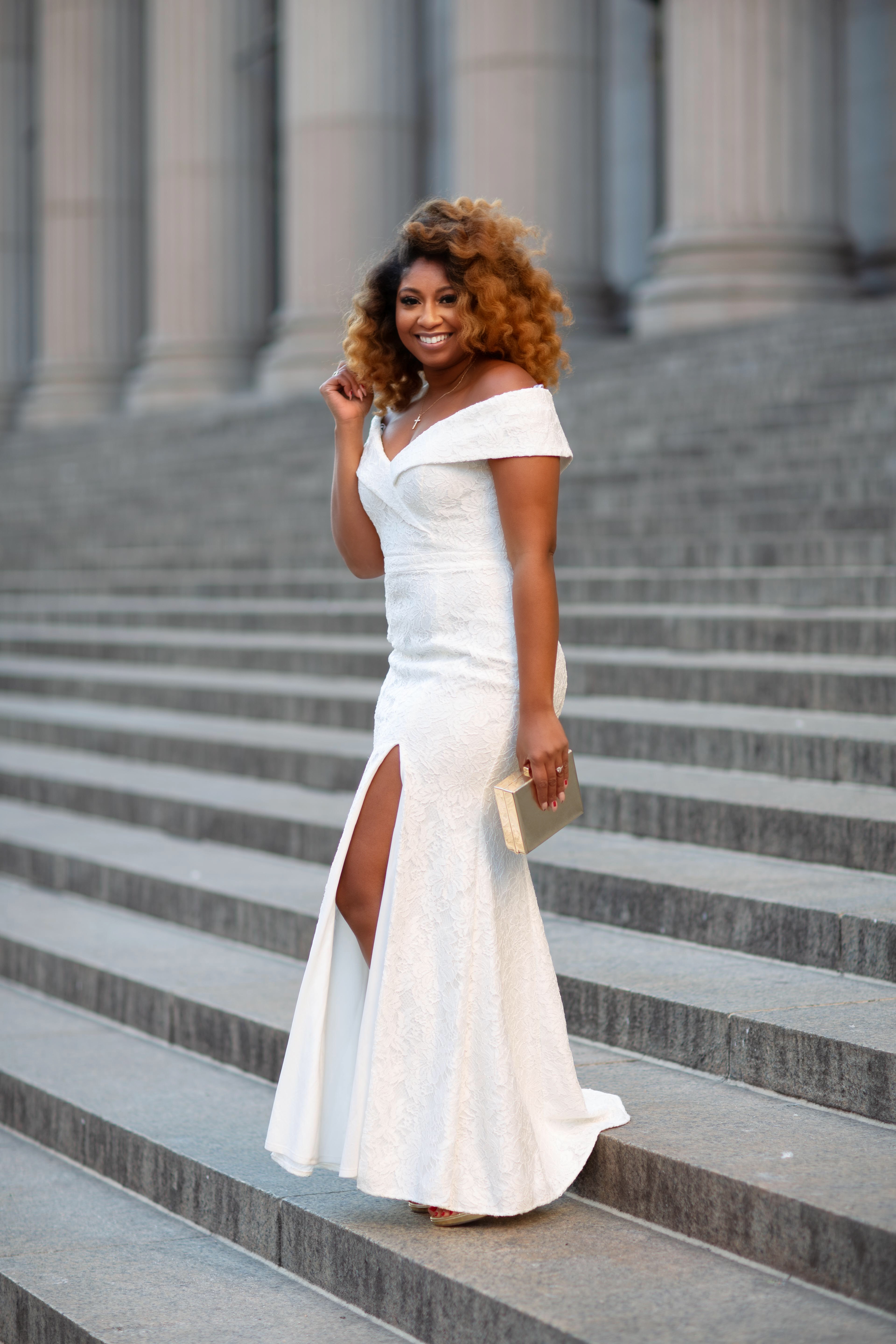 Crushing on Courtney of Curls and Couture's shoulder moment sheath. The slit means you can show off an amazing pair of shoes and the open neckline calls for a statement necklace. We can see this at a semi-formal bridal shower.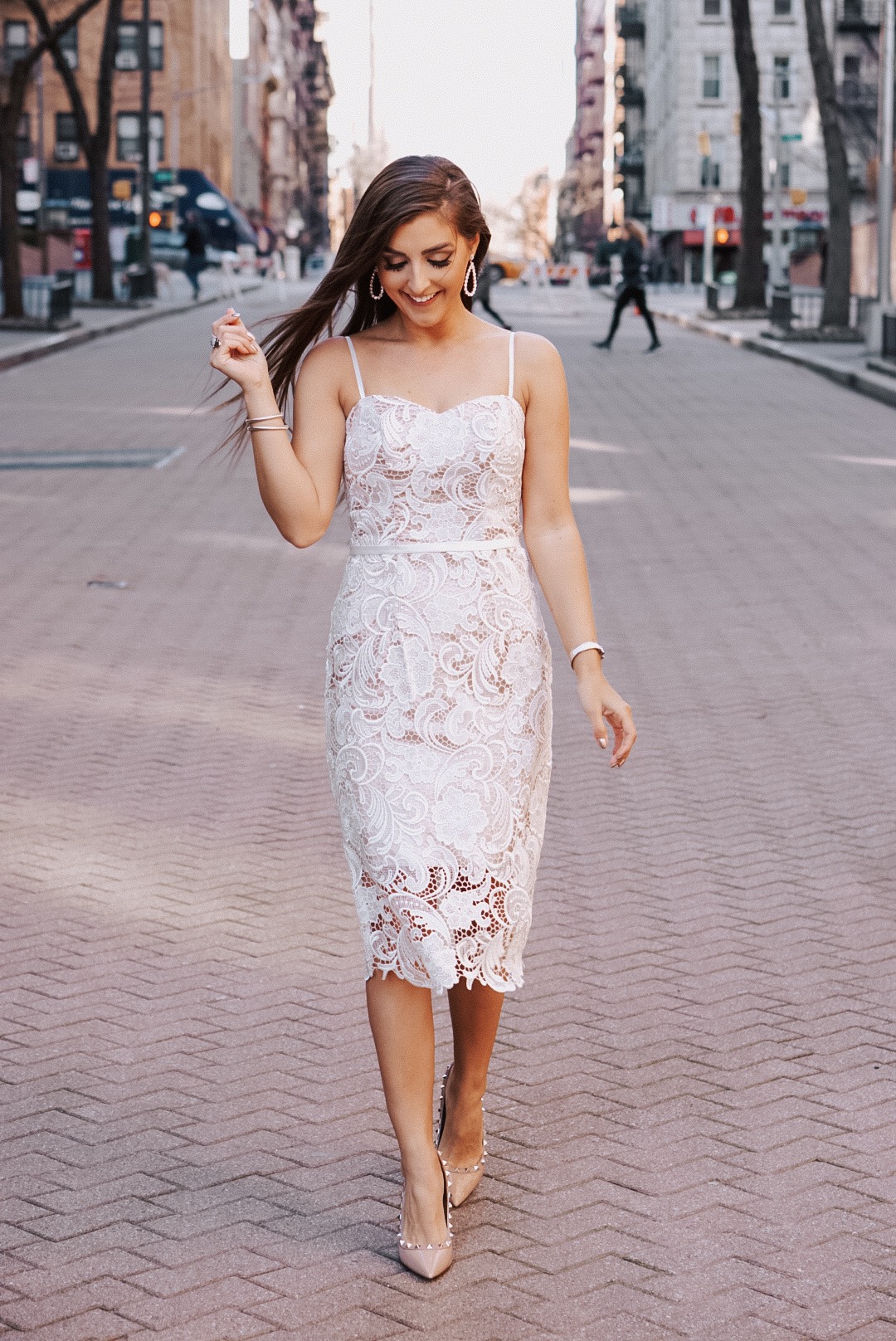 Victoria of A Gallon of Glitter has her rehearsal dinner dress ready! This laser cut lace sheath is a beautiful way to start the wedding weekend. We love how she paired it with stacked bangles and a bold earring.
Looking for even more little white dress inspo? See our what to wear guide and shop the assortment at davidsbridal.com.
Related Posts: