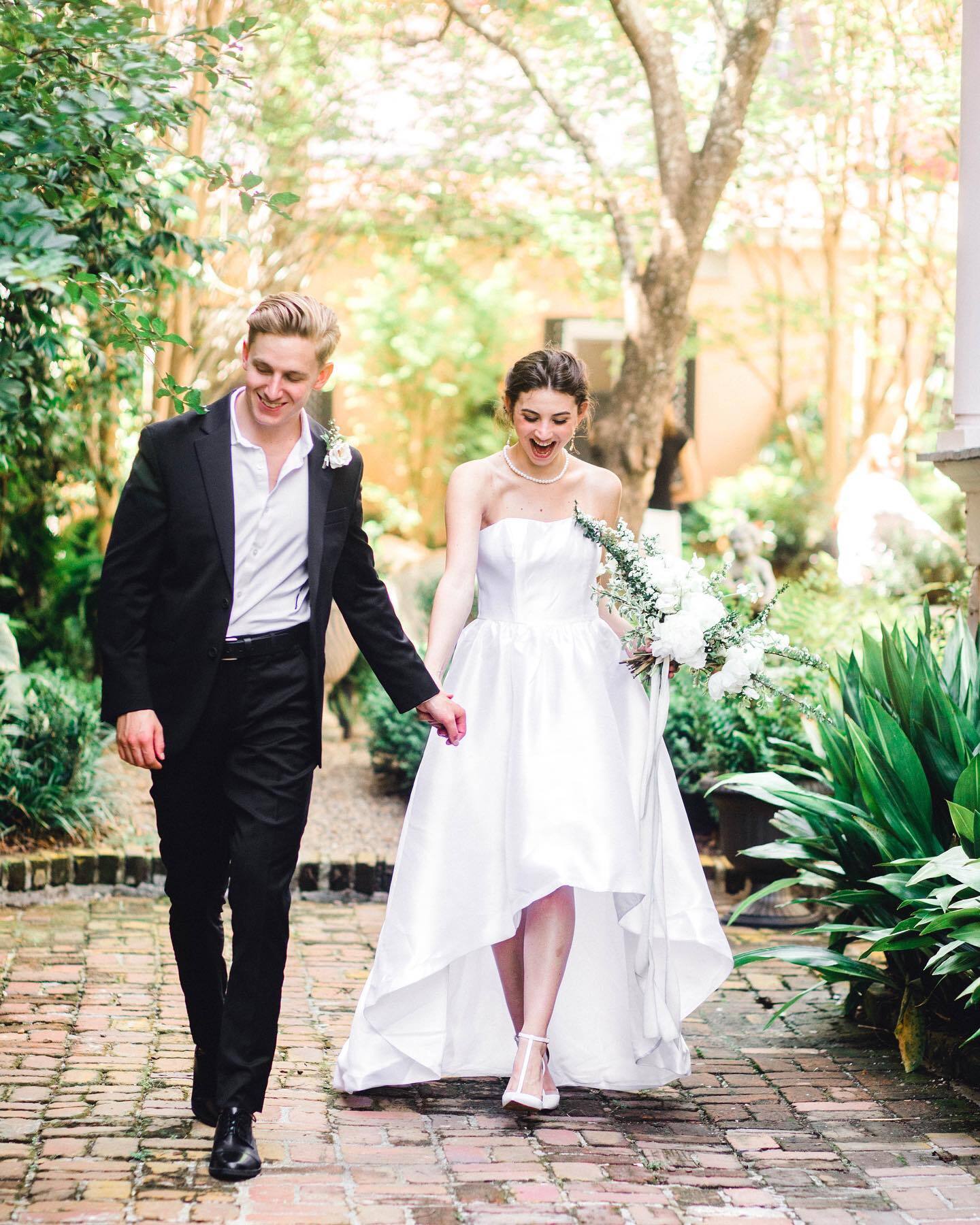 28 Aug

Effortless Elopement Wedding Dresses
Contemporary Looks for the Adventurous Bride-to-Be
Low-key weddings are on the rise, featuring casual venues, fewer guests, quicker timelines. We covered the minmony, and today we're talking an even-more intimate affair: the Elopement. Perfect for the couple who thrives on spontaneity and a little less stress. We're breaking down more about elopements and sharing the perfect elopement wedding dresses for the adventurous bride-to-be.
What is an elopement?
In the literal sense, to elope means to run away. In the wedding world, to elope suggests a couple is forgoing a formal wedding (and all its complementary events and traditions) and opting for intimate ceremony instead. Some may elope in secret while others inform and invite an exclusive guest list. In both instances, an elopement is spontaneous, fun and intimate. When it comes to location, consider something casual, like the courthouse, an outdoor location that means something to the two of you, or even your home.
Elopement Wedding Dresses
No matter the elopement details, from guests to location, the bride deserves to wear a beautiful dress for her special day. Elopement wedding dresses are often more casual and carefree, mimicking the intimate affair. Plus you'll want to look for packable fabrics and easy-to-wear silhouettes, for that throw-it-on vibe.
Short & Lacy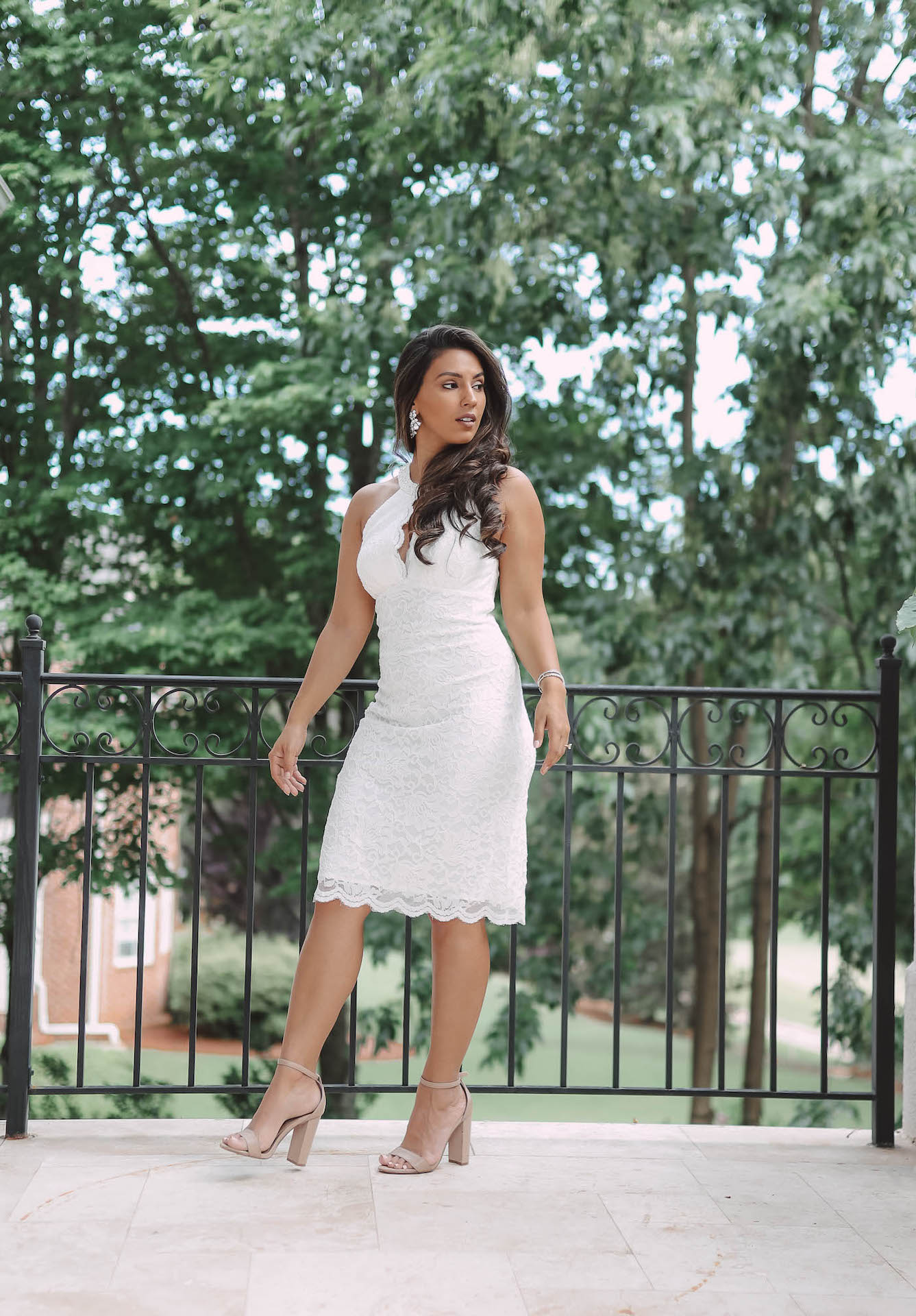 You can never go wrong with a little white dress! The short dress is classic casual wedding dress option. For a no-prep-needed kind of dress, lace is the answer. The fabric doesn't require steaming, so it will be ready for you I do's, however soon they may be!
Packable Separates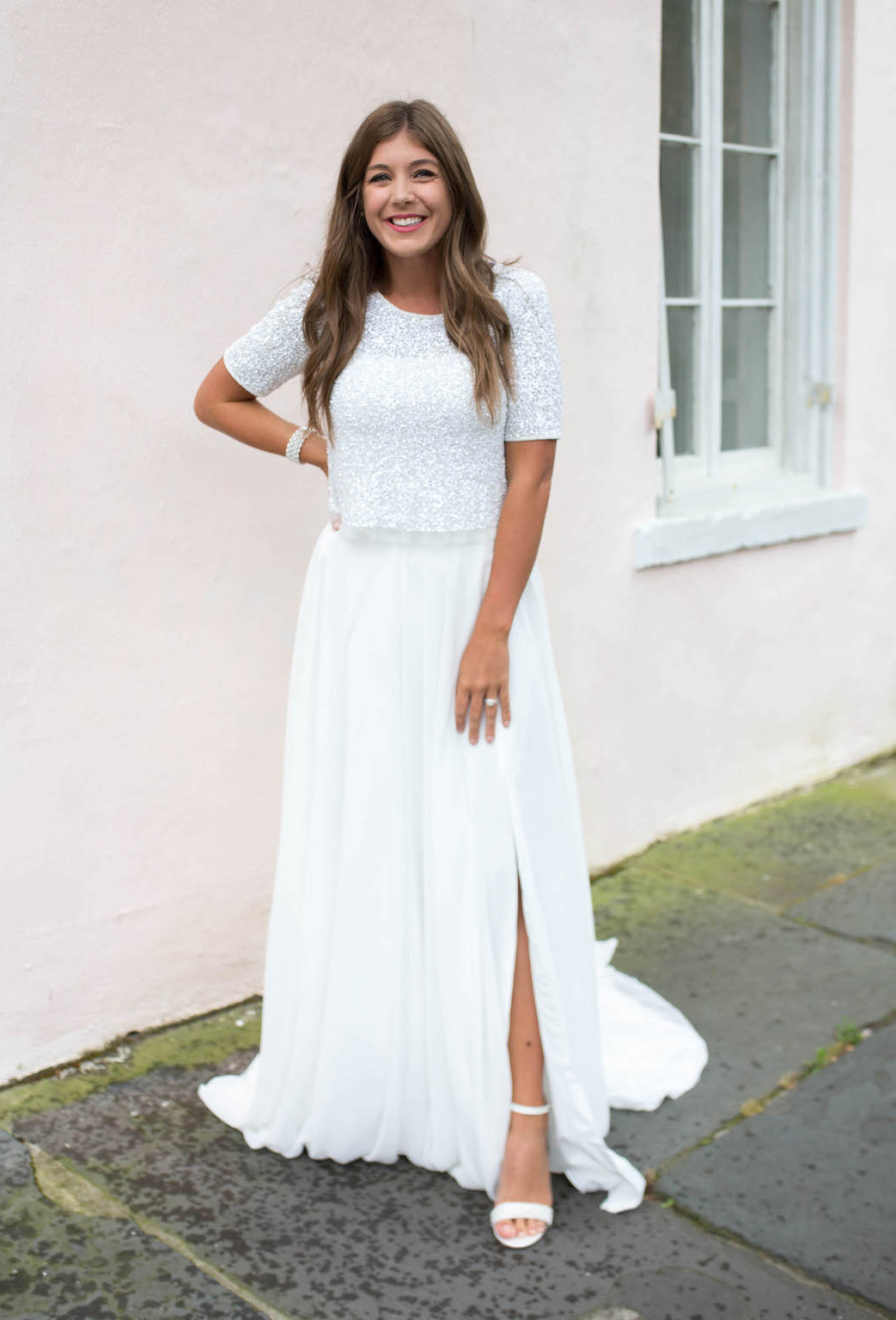 A spontaneous elopement calls for a look that can transition with your plans. Our trendy separates collection lets you create your own unique wedding day look, with coordinating tops and skirts that are designed to flatter and fit any wedding venue. Plus, swap in your favorite sweater or a pair of casual jeans for impromptu post-I do celebrations.
Jumpsuit Perfection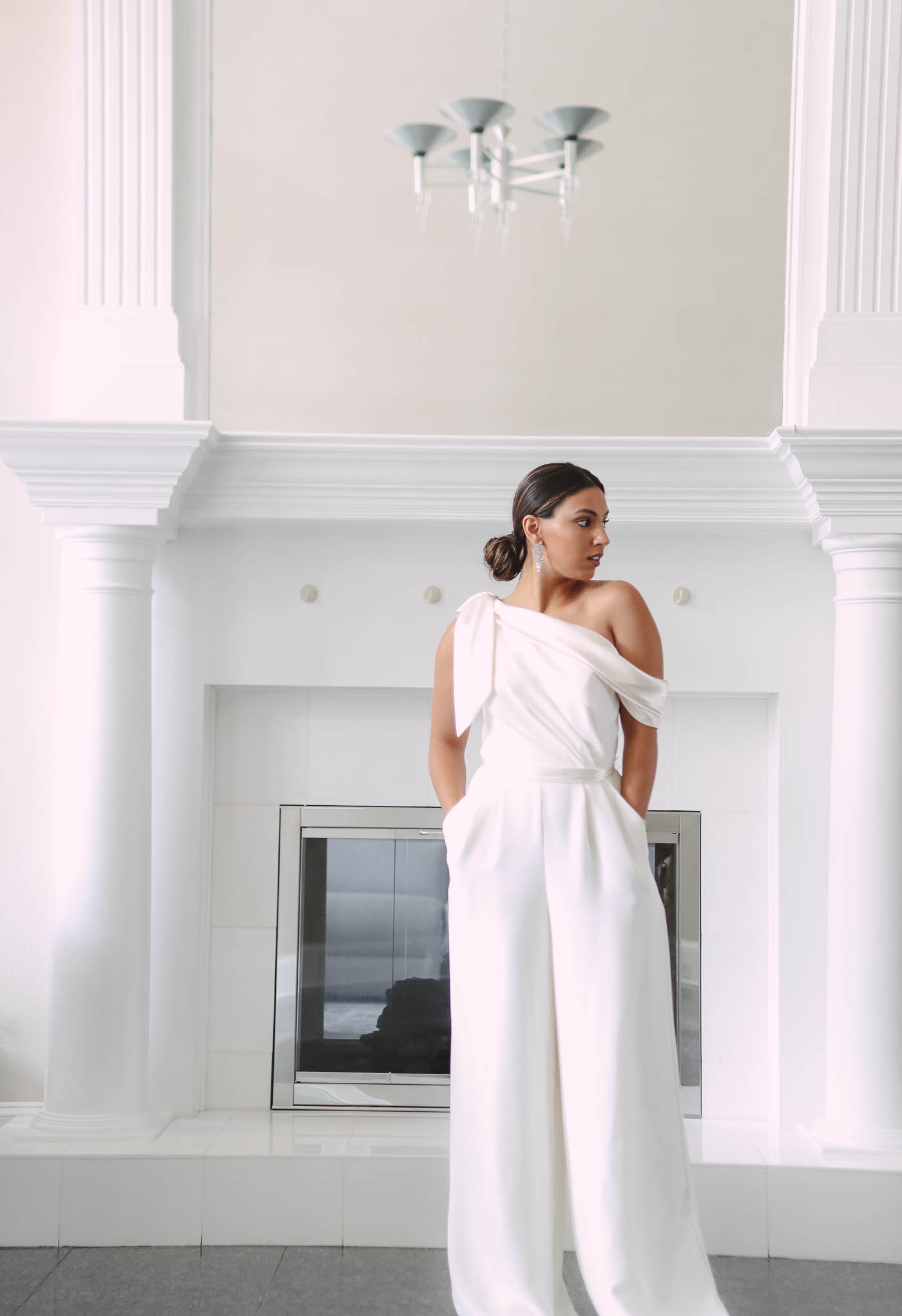 Is there anything better than wearing pants? Comfy and casual, with the right amount of chic, a bridal jumpsuit is a simple choice for the modern bride! Step into city hall in a look that says 'let's make this official!'. This one-piece is complete with sophisticated details that makes styling easy for your elopement outfit.
Hello High-Low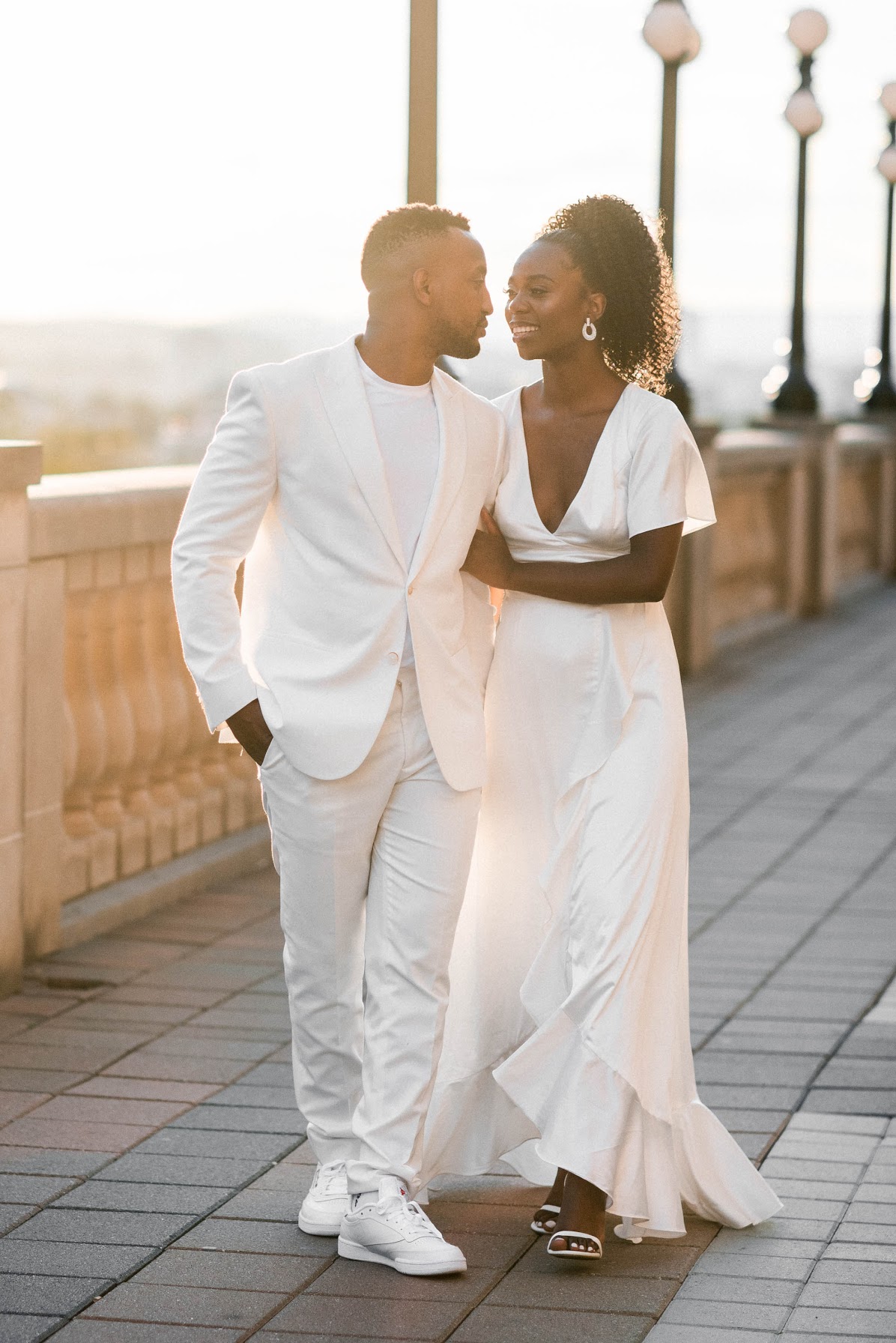 If a short dress isn't totally your thing and you're looking for a dress a little more dressy, think a no-alterations-needed high-low dress. A cascading hem is an effortless choice no matter your height so you get that flawless fit immediately. This look says 'cool bride' with it's a shiny fabric (don't forget the steamer!) and romantic ruffle details.
The possibilities are endless when it comes to elopement wedding dresses! No matter how big or small the ceremony is, you still deserve to feel and look your best in the dress of your dreams! Shop these dresses and more elopement styles at your local David's Bridal or shop with us online at davidsbridal.com!
Featured Photo by Tierney Riggs Photography
Related Posts: