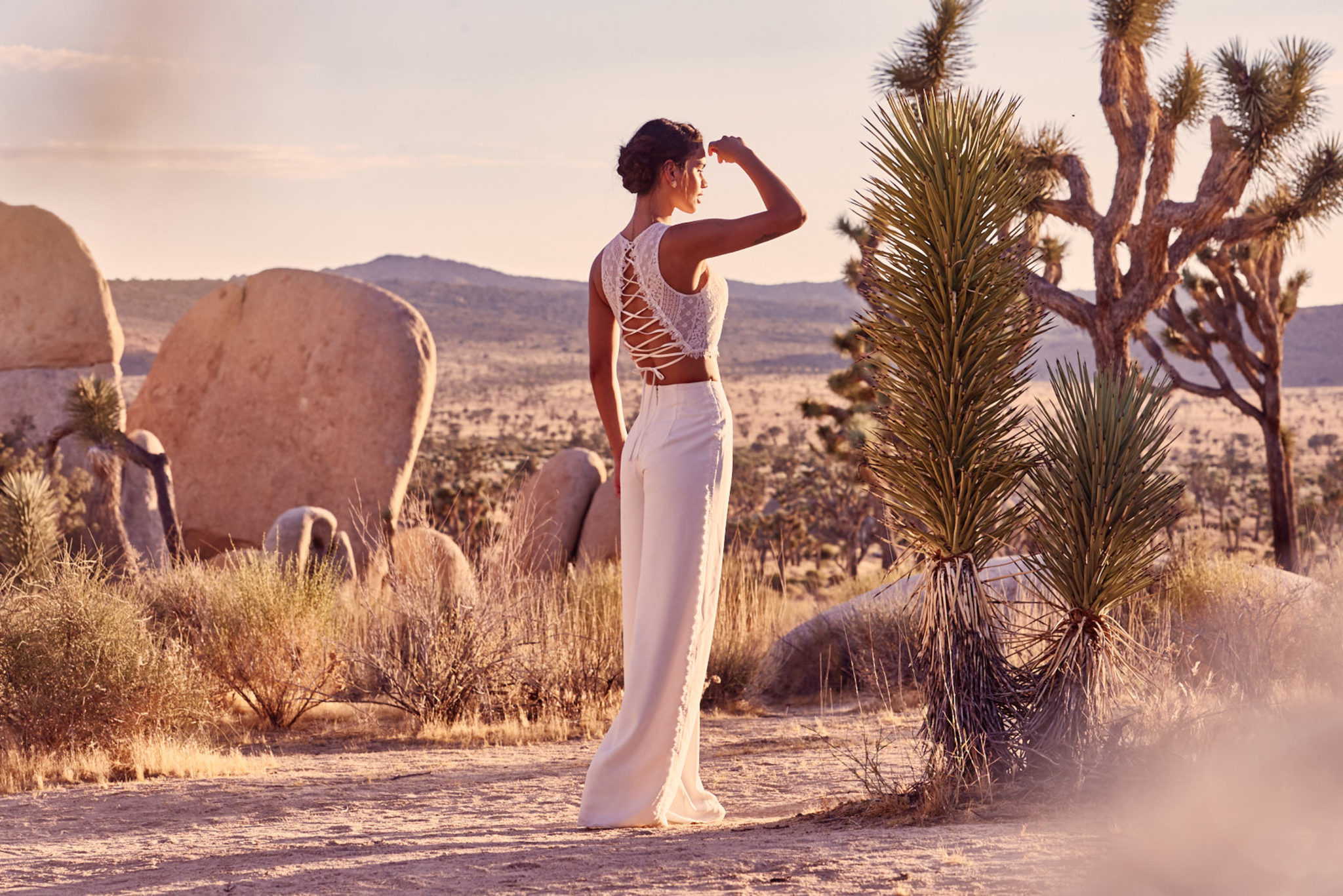 15 Dec

Looks for the Alternative Bride
Because who says you have to wear a ball gown on your wedding day?
Thanks to inspirational content and insanely beautiful real brides all over Pinterest and Instagram, the standard of having a 'true to you' wedding has heightened. We have been so inspired by this nontraditional, alternative bride movement, from the getaway gal to City Hall I do's, that we have an outfit for everyone no matter their ideal wedding-day style.
Short/High Low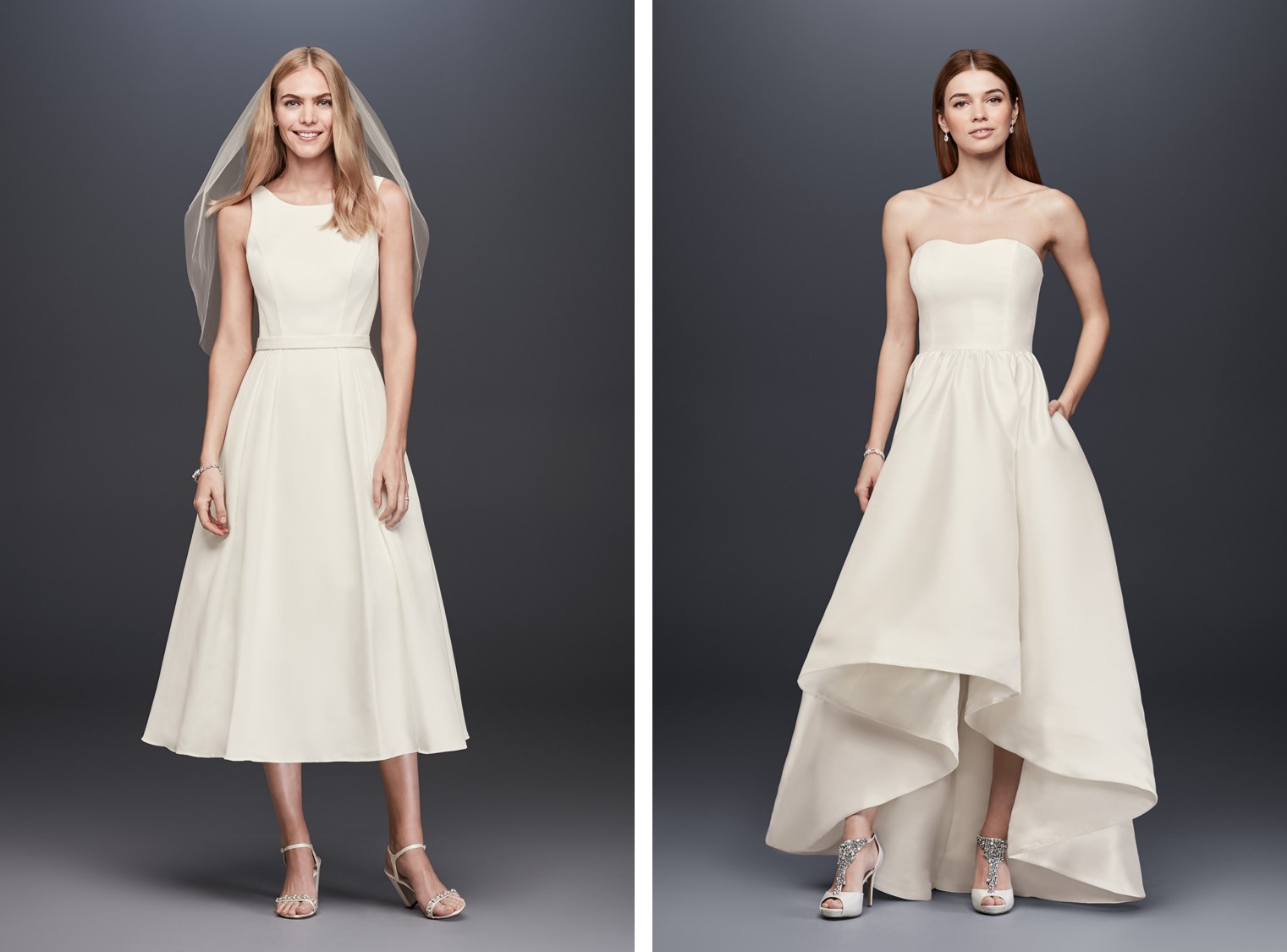 Cropped hemlines are of-the-moment, for their versatility and accessorizing possibilities. The best part about these clean-slate styles is that you can really make the look your own. Rock your favorite shoes and everyday earrings for a casual feel, or go glam with a sparkly pump and over the top jewelry.
Pants/Jumpsuits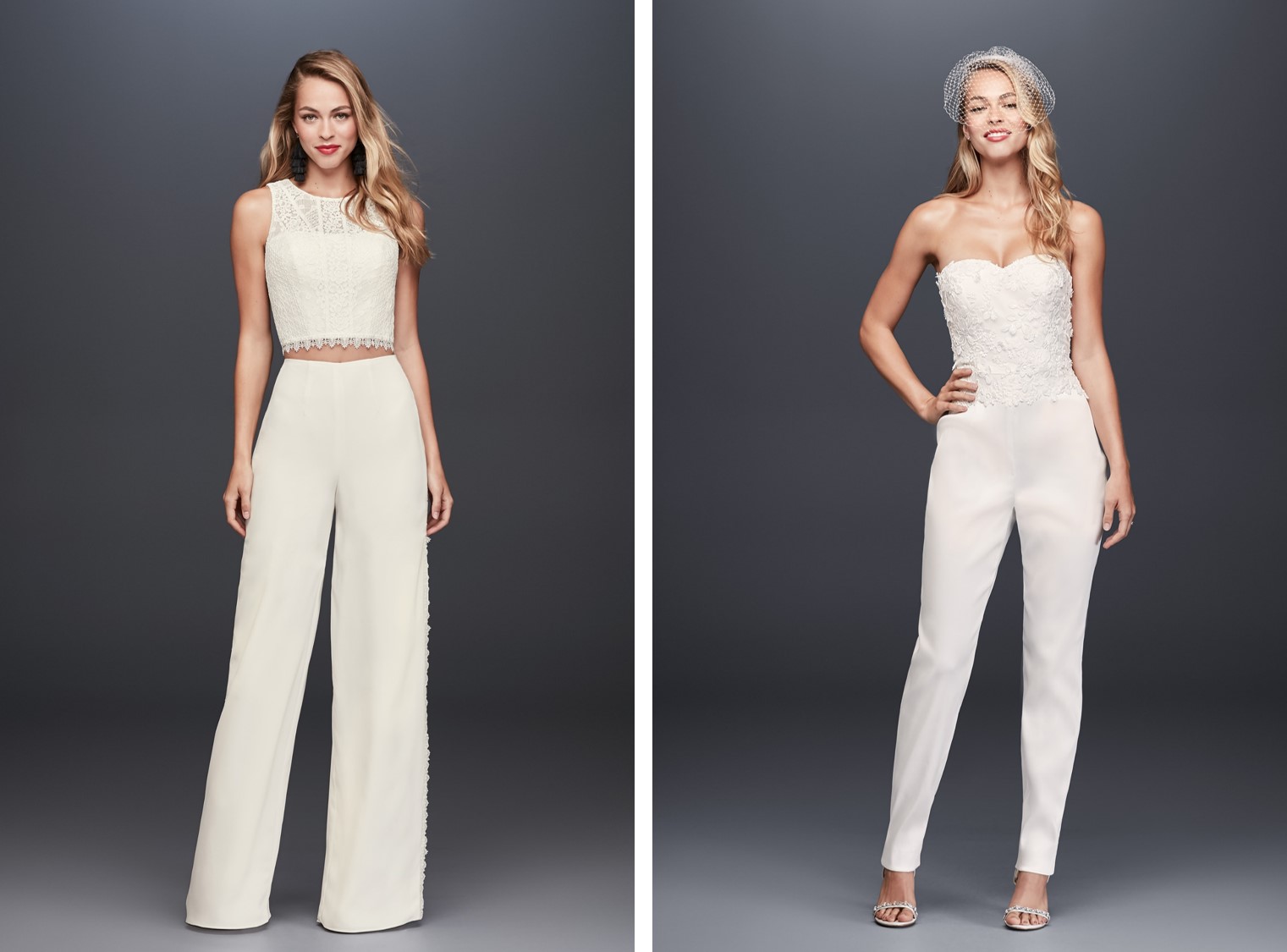 Pants please! Wearing separates or a jumpsuit on your wedding day isn't just casual and comfortable, it's the definition of chic. A crisp wide-leg, white pant and strappy crop top to match is the ultimate cool girl combo. Looking for something a tad more formal? Give our strapless jumpsuit a try. The greatest part about these styles is that you can (and will!) wear them again.
Simple/Effortless Sheaths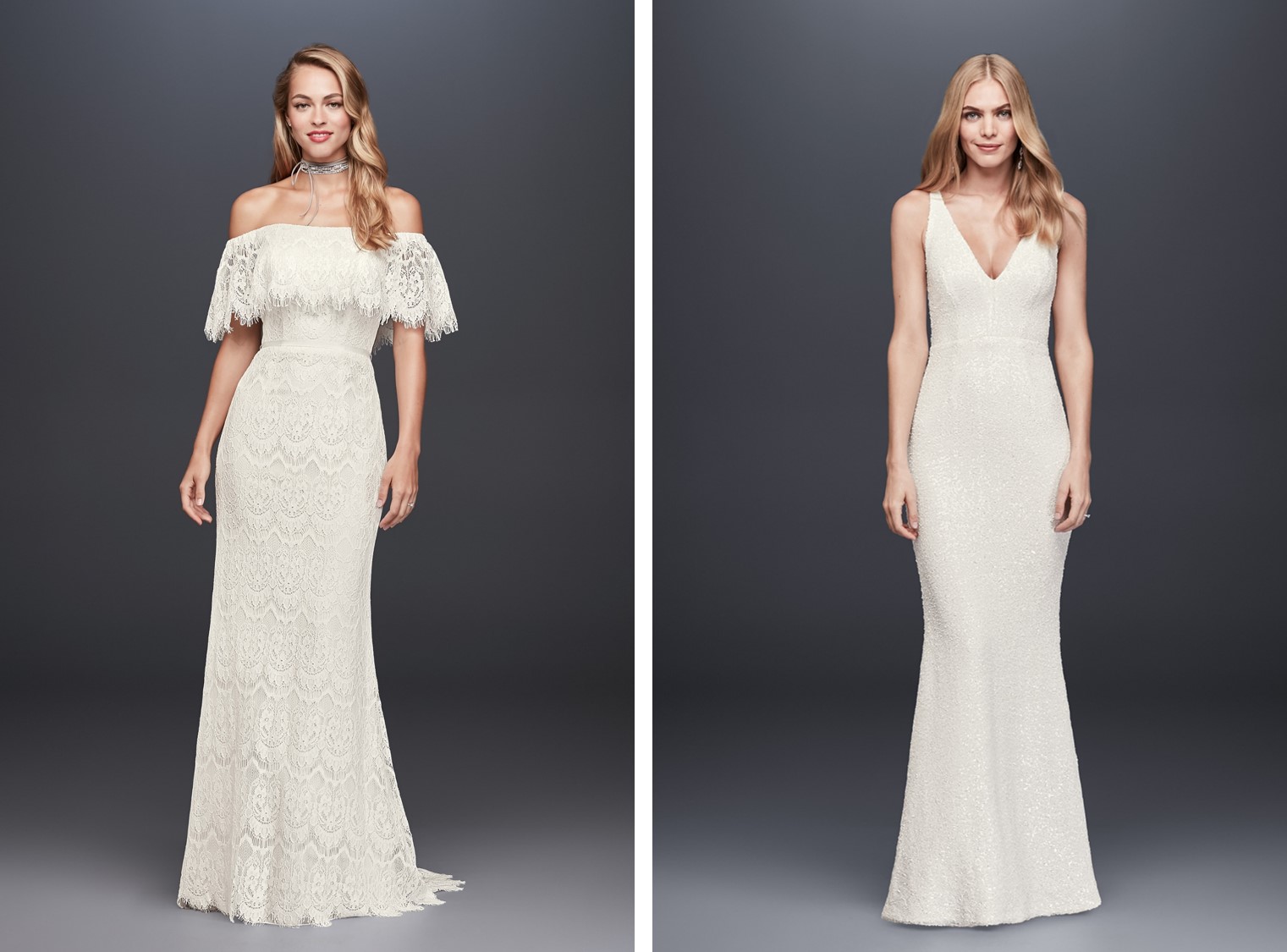 This is probably the easiest way to partake in the alternative bride trend without straying too far from wearing a long, white dress. Simple sheaths are easy and light weight options that can work for almost any wedding. It's all about how you style it!
Not into wearing something other than a beautiful, long, white dress on your big day? Consider giving these looks a go for events surrounding your wedding, such as your rehearsal dinner or bridal shower. To help guide you in the right direction, explore our casual dress assortment, over 100 carefully selected styles that are perfect for the alternative bride. Remember, whatever you do, be you!
Related Posts: