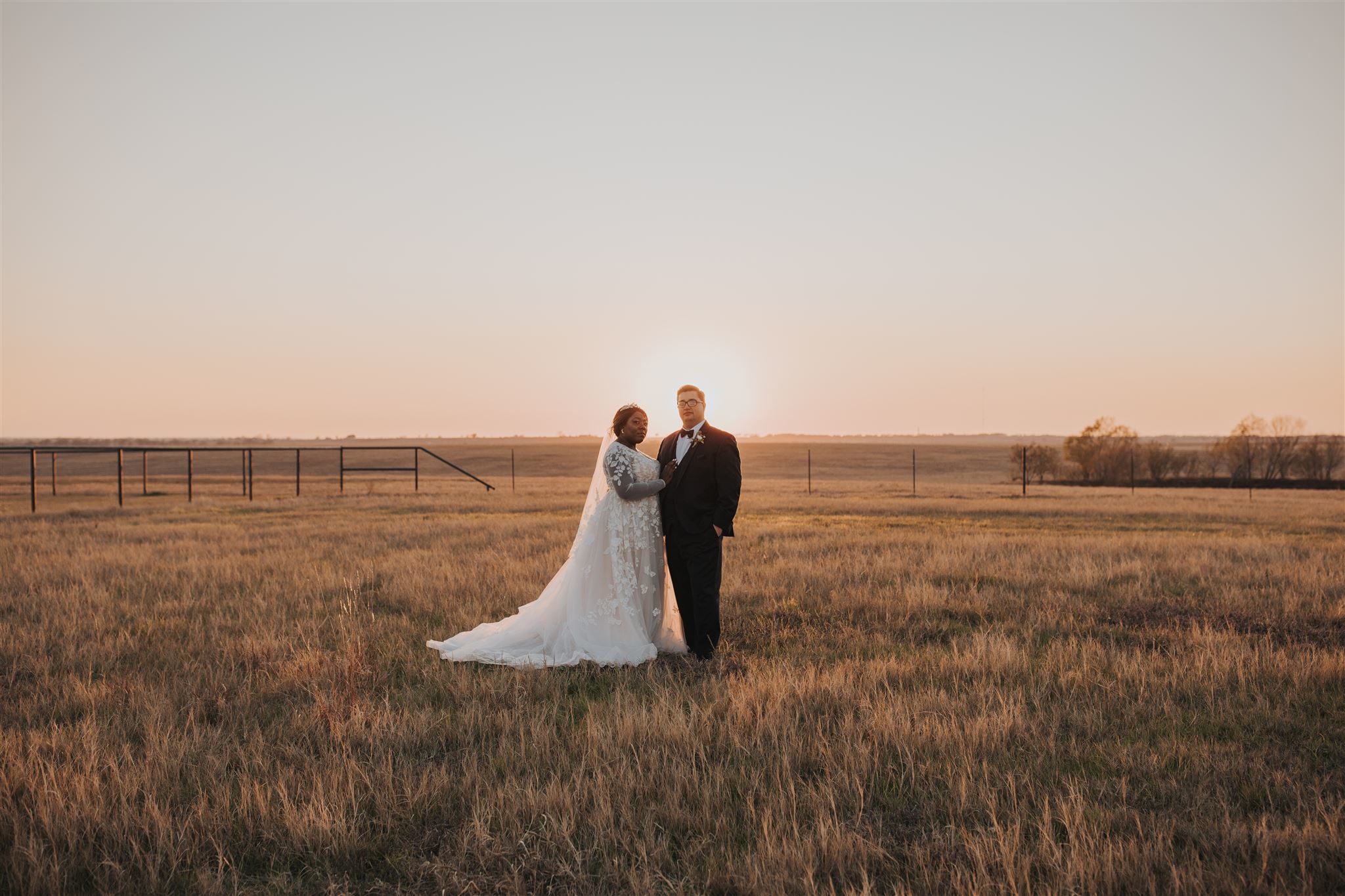 29 Jan

Real Wedding: Gabrielle & Matthew
A Rustic Barn Wedding Texas
Real weddings are so inspiring! To get you in the mood to plan—and party!—we asked real brides to spill the details on everything from getting engaged to finding their wedding dresses to the special touches and surprising moments that made their celebrations completely one-of-a-kind. Read on for Gabrielle and Matthew's quaint and whimsical wedding in Thrall, Texas.
Tell us your proposal story!
Matt is such a gem. Despite my efforts (unbeknownst to me) to ruin his proposal, he managed to execute it successfully. Even though I'm a bit of a queen, I'm not a fan of theatrics when it comes to proposals. Matt kept that in mind and proposed to me at my childhood home. We're both big music fans, especially when it comes to classics. He began by telling me a story about his father's memory associated with "You've Made Me So Very Happy" by Blood, Sweat & Tears, before stating that his memory of the song is proposing to me! Then, he got on one knee and popped the question.
In 3 words, describe your wedding theme
Rustic, Whimsical, and Quaint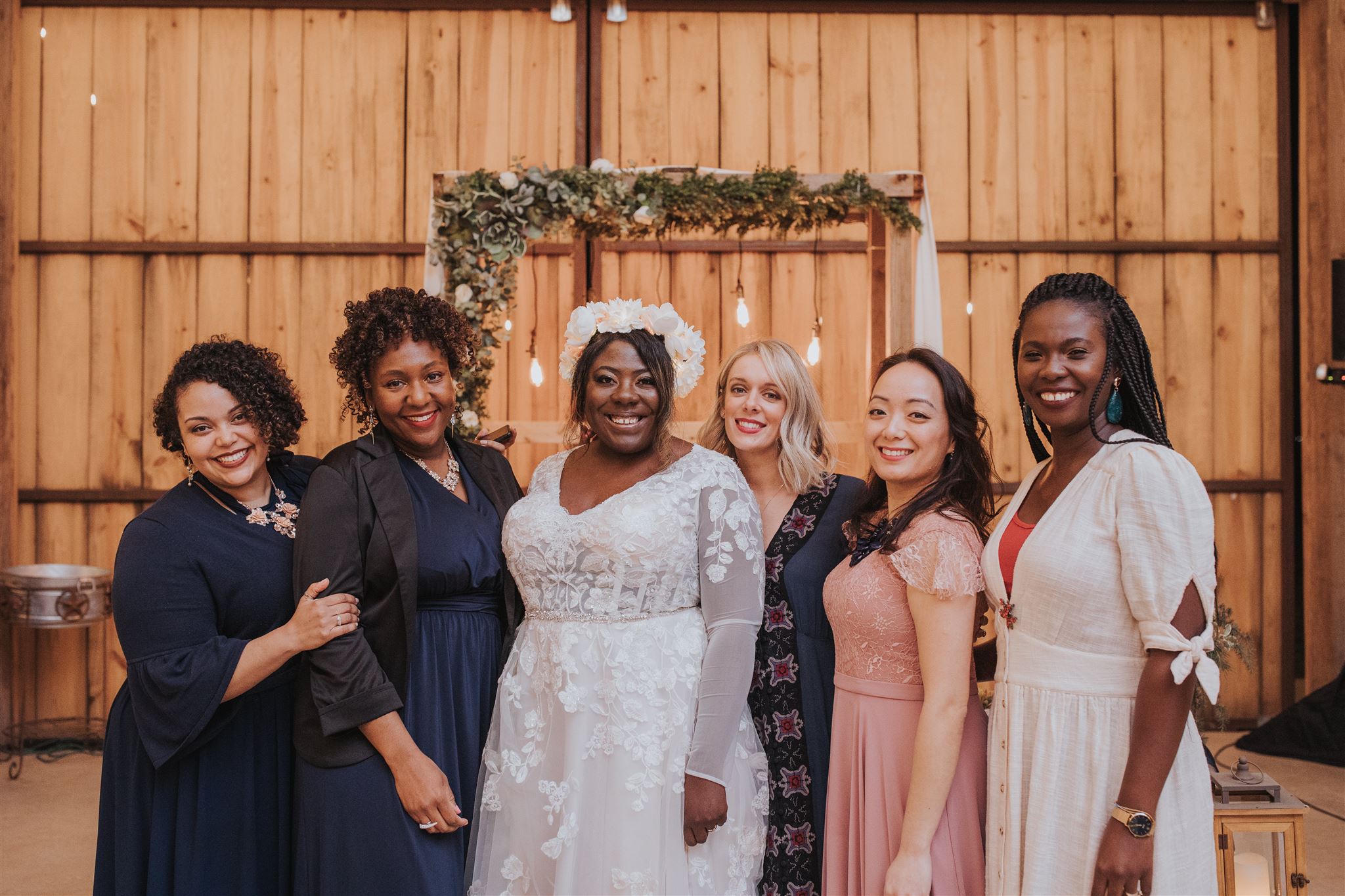 Tell us about your wedding day! How did you pick the venue, and what inspired the decorations and details?
I vowed that if I ever got married, I'd want to embrace my Texas roots and get married in a barn. As soon as we found out about the Barn at 5S Ranch, we booked it without hesitation. It's gorgeous!
Matt gave me the biggest smile and told me I looked beautiful when he saw me in my dress for the first time.
Tell us about the dress. How did it make you feel when you put it on? Any dress-shopping advice for future brides?
David's Bridal was my first and last wedding dress stop. I had an idea of what I was looking for and pinned several looks on a Pinterest board for inspo. The stylist helped me find silhouettes that would enhance my physique and make me feel like royalty. I recommend all brides-to-be to go into dress shopping with an open mind. Ultimately, I ended up with a fabulous gown that was *not* in my initial list of must-haves.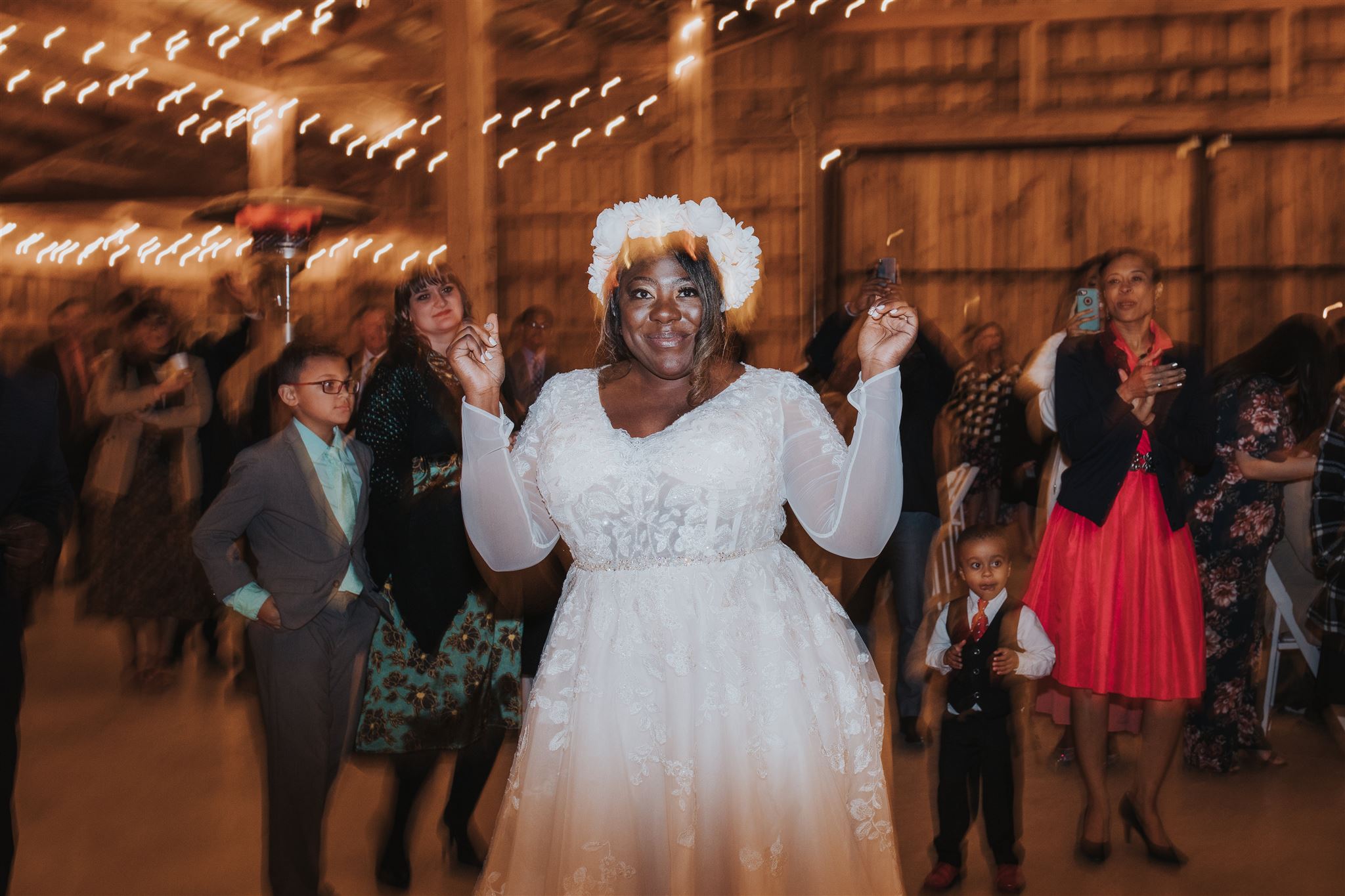 Complete the Look
I'm a firm believer of the words of iconic Coco Chanel: "Before you leave the house, look in the mirror and take one thing off." Thus, I didn't want to overdo my look with too many accessories. I wore simple blush crawler earrings and a lace-trimmed veil, with a glistening tiara.
I rocked a custom-made, light-up flower crown during the reception since I'm known among my friends, fam, and industry peers for two things: my love of flower crowns and electronic dance music culture. It had to be incorporated into my look!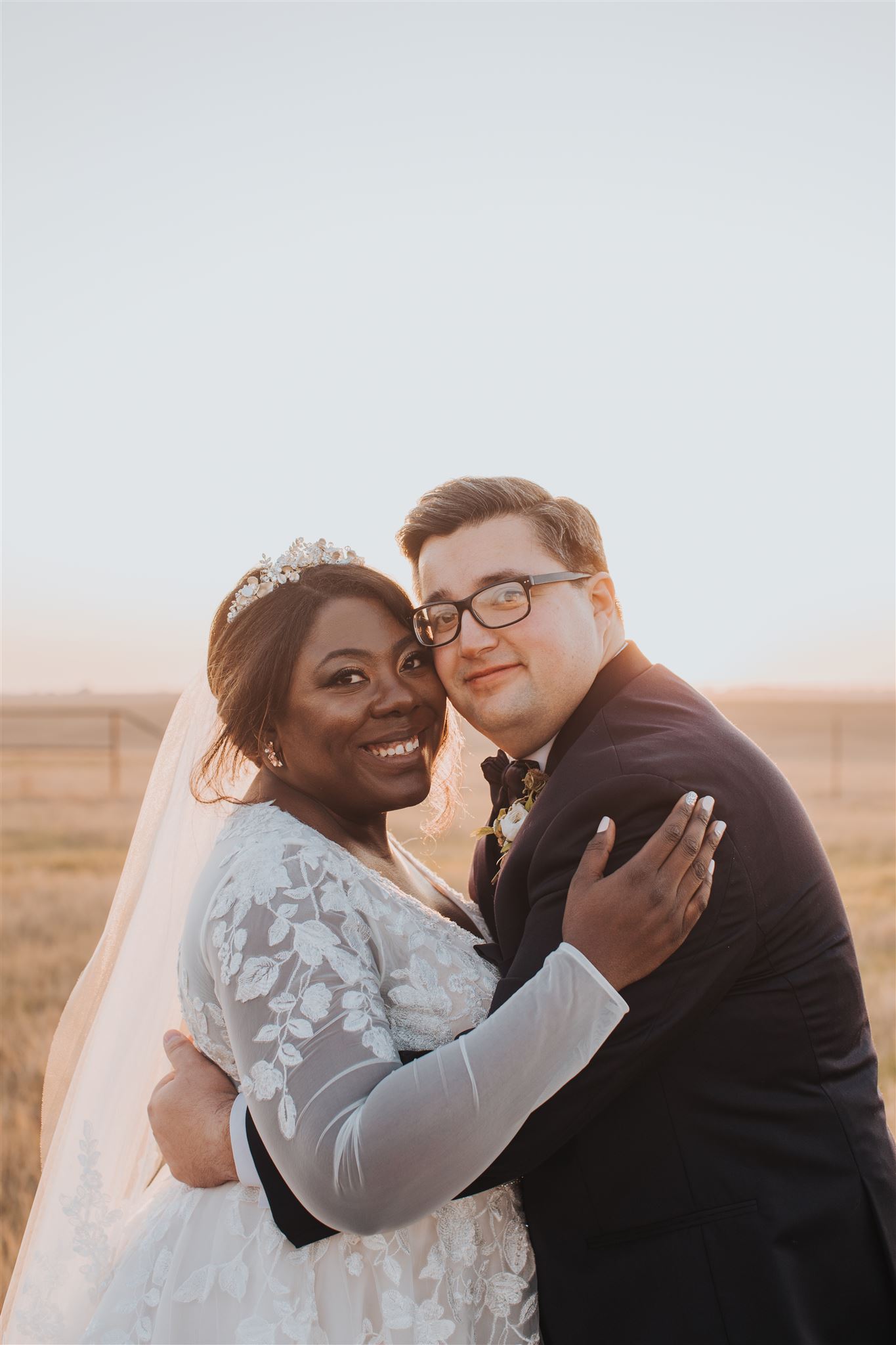 Is there something you wish you had known before the big day?
To put it simply: no. I'm the real-life main character from 27 Dresses in that I've been in many weddings (eight to be exact). I'm 33 years old and I knew what I needed and wanted to make our wedding day memorable, fun, plus stress-free.
What's your best wedding advice for any brides-to-be out there?
Do not sweat the small stuff. Hire a quality wedding planner. Don't skimp on the budget for your photographer. Stick to your budget. The latter piece of advice was a hard one and we ultimately had to do away with one facet of the reception as a result. Nevertheless, I don't regret manifesting enough self-control to do without things that aren't an absolute necessity. Besides, this prepares you for the realities of marriage.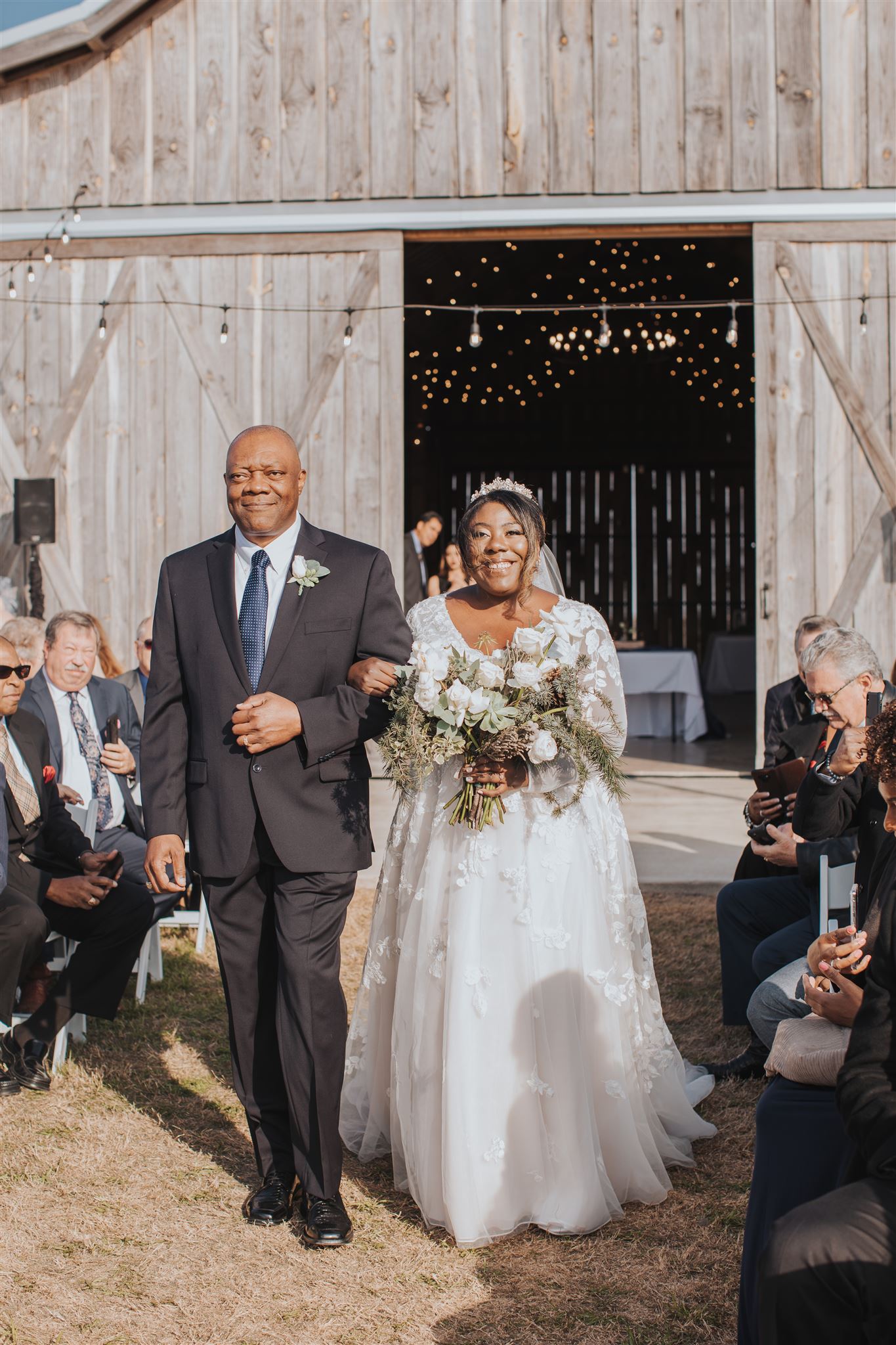 What was your first dance song?
I danced with my father to the apropos song, "Dance With My Father" by Luther Vandross. Matt and I danced to "Always and Forever" by Heatwave for our first dance.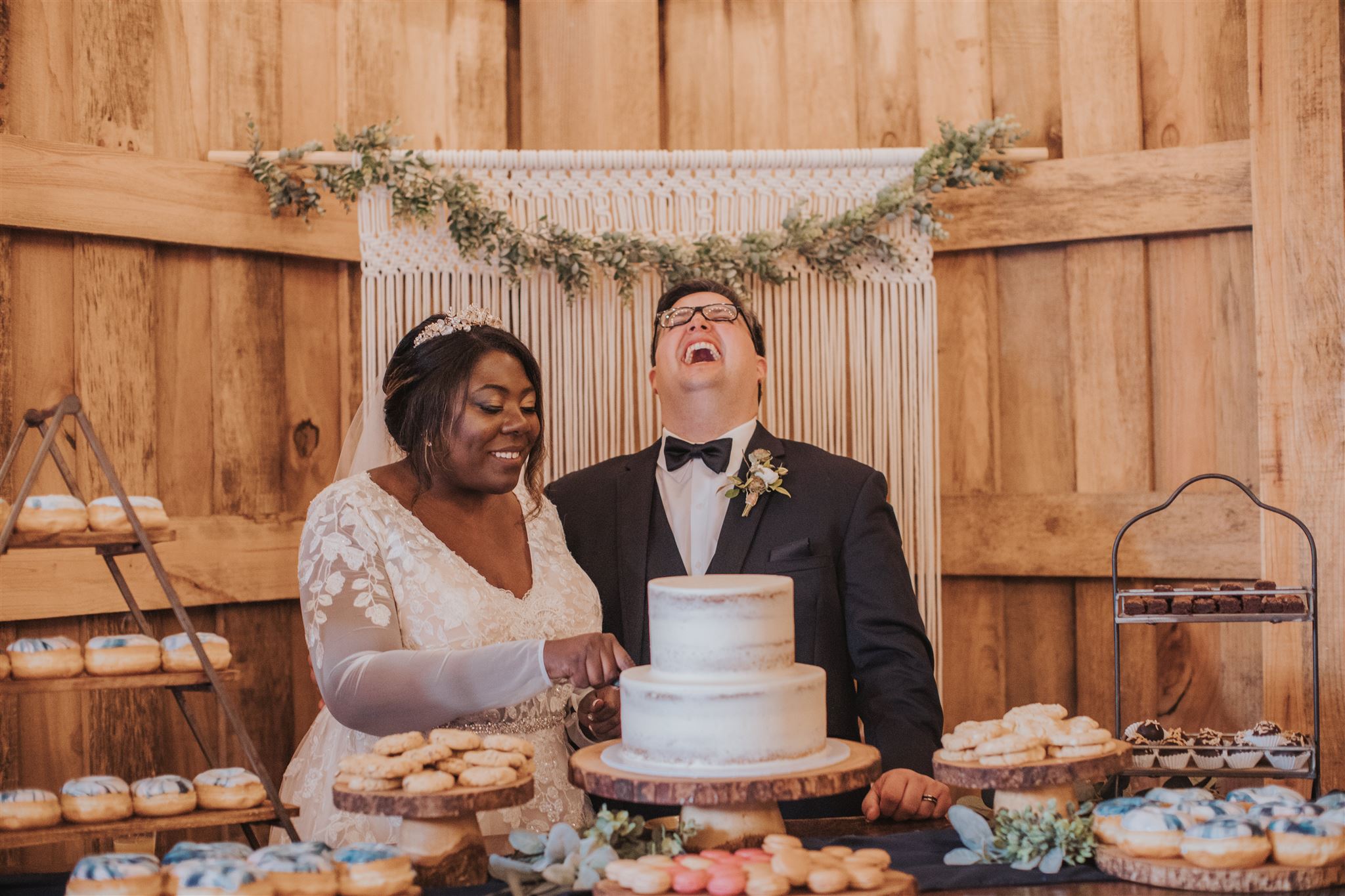 What flavor was your wedding cake?
We opted for a dessert table since cake isn't everyone's "thing." The team at Michelle's Patisserie in Austin, Texas created donuts, macaroons, cake balls, and more – some eats, such as the donuts, had navy and blush accents.
Did you have any favorite DIY or personal touches?
My wonderful family friend is ACE at event planning. She and her daughter have known me since I was 10, so they knew the aesthetic I was going for. They included such beautiful details to the arbor (the hanging Edison bulbs and greenery). There wasn't one detail that was overlooked in the entire barn!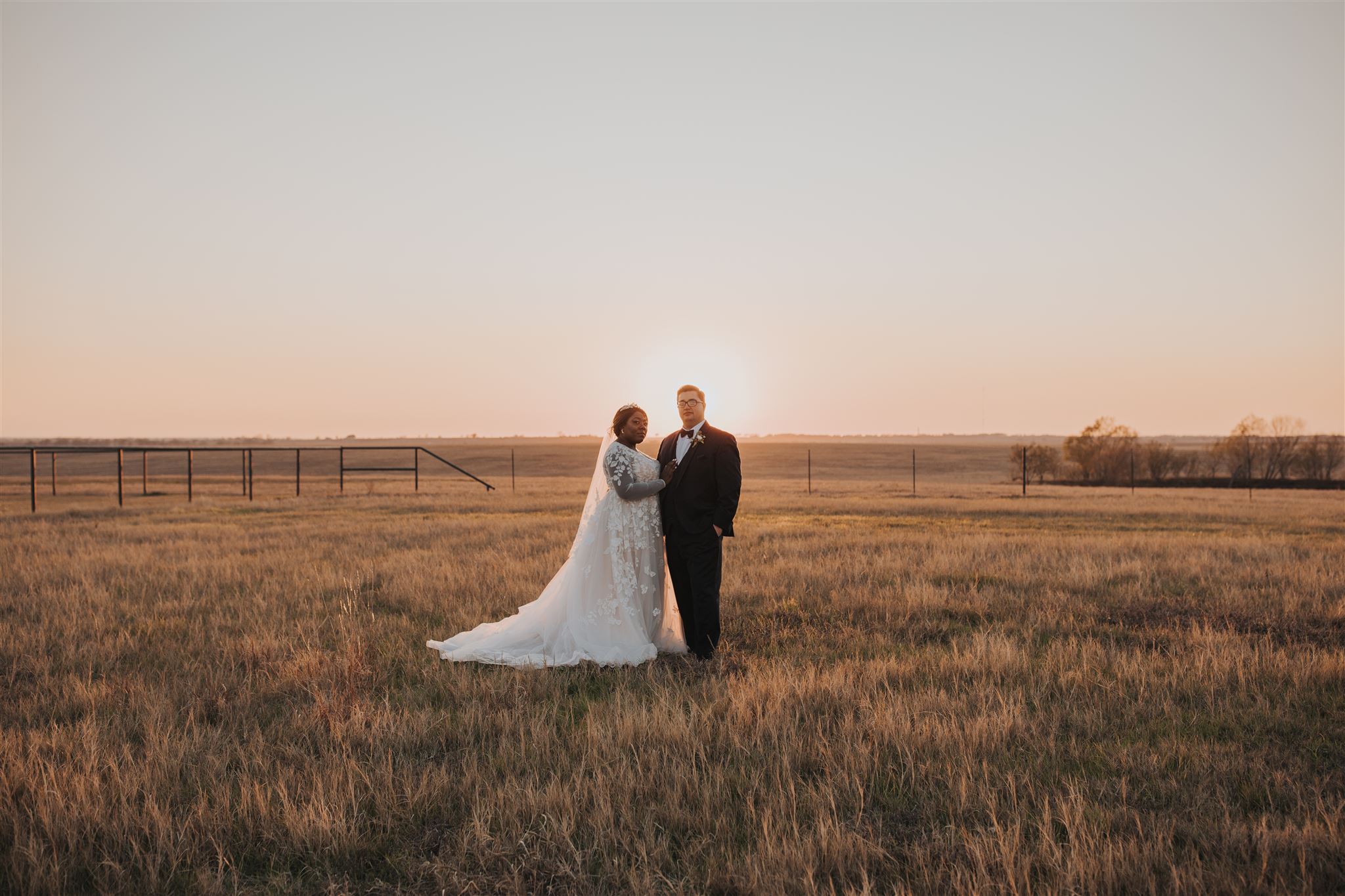 More details:
Dress Style: Galina Signature Plunging Illusion Sleeve Ball Gown
Wedding Date: December 21, 2019 – the first day of winter (yes, this was intentional!)
Location: The Barn at 5S Ranch in Thrall, Texas
Photographer: HereNorth Photography
Related Posts: