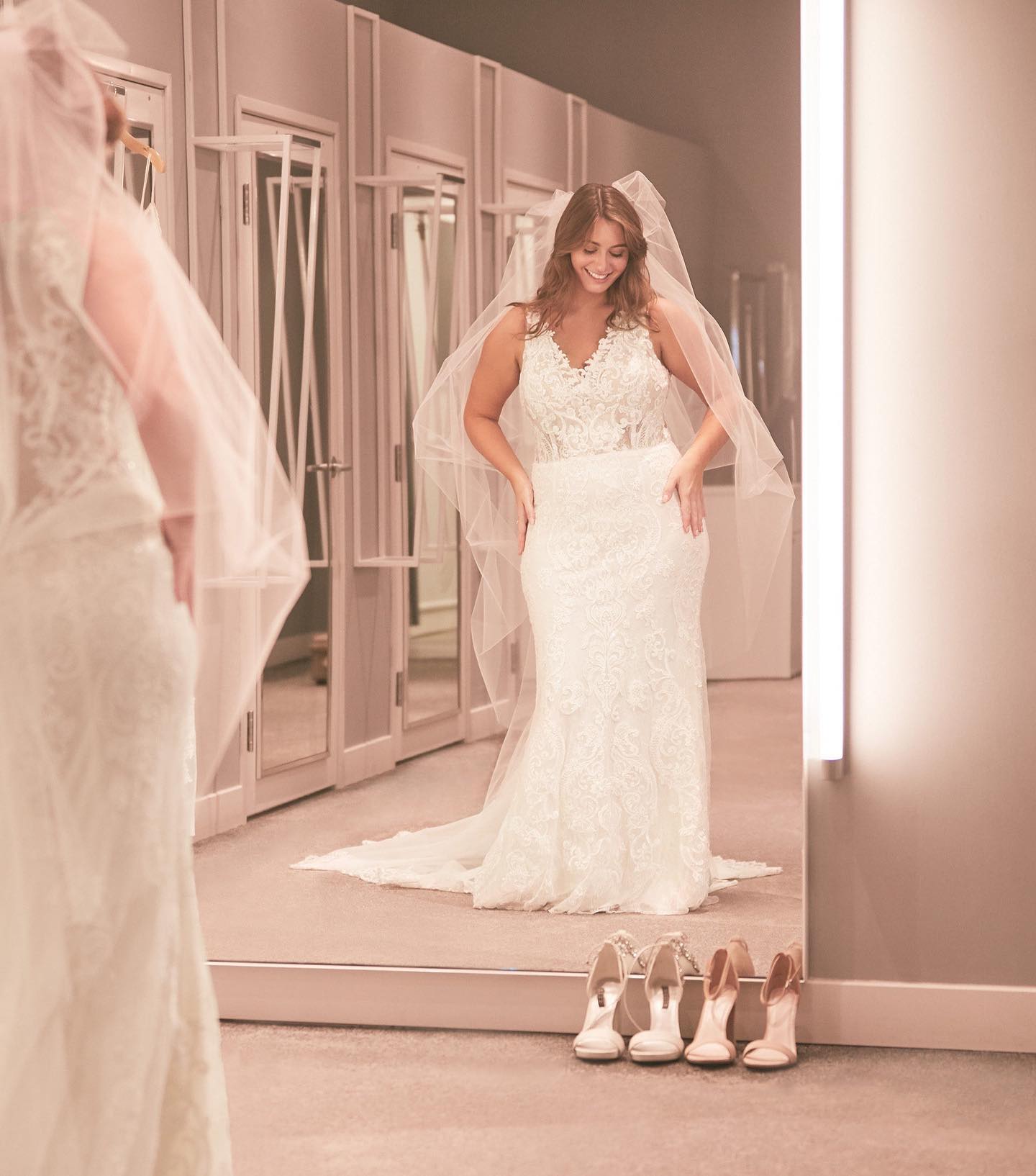 06 Mar

Average Budget For Wedding Dress: Here's What to Consider

Many brides get very excited to start shopping for their wedding dress and they should! But before you head to make your bridal appoint you should have a budget in mind for your dress and you will need to make sure have factored in a few other key expenses that come with buying a wedding gown! Besides your wedding dress, there are other costs to factor into your wedding day apparel that you may not have considered—from your veil and handbag to undergarments and shoes. Here are some hidden costs to keep in mind as you budget for your complete wedding look. Take a look at our list below of 5 key areas you will need to factor in when creating your budget for your overall wedding day look.
5 Things To Consider When Budgeting For Your Wedding Dress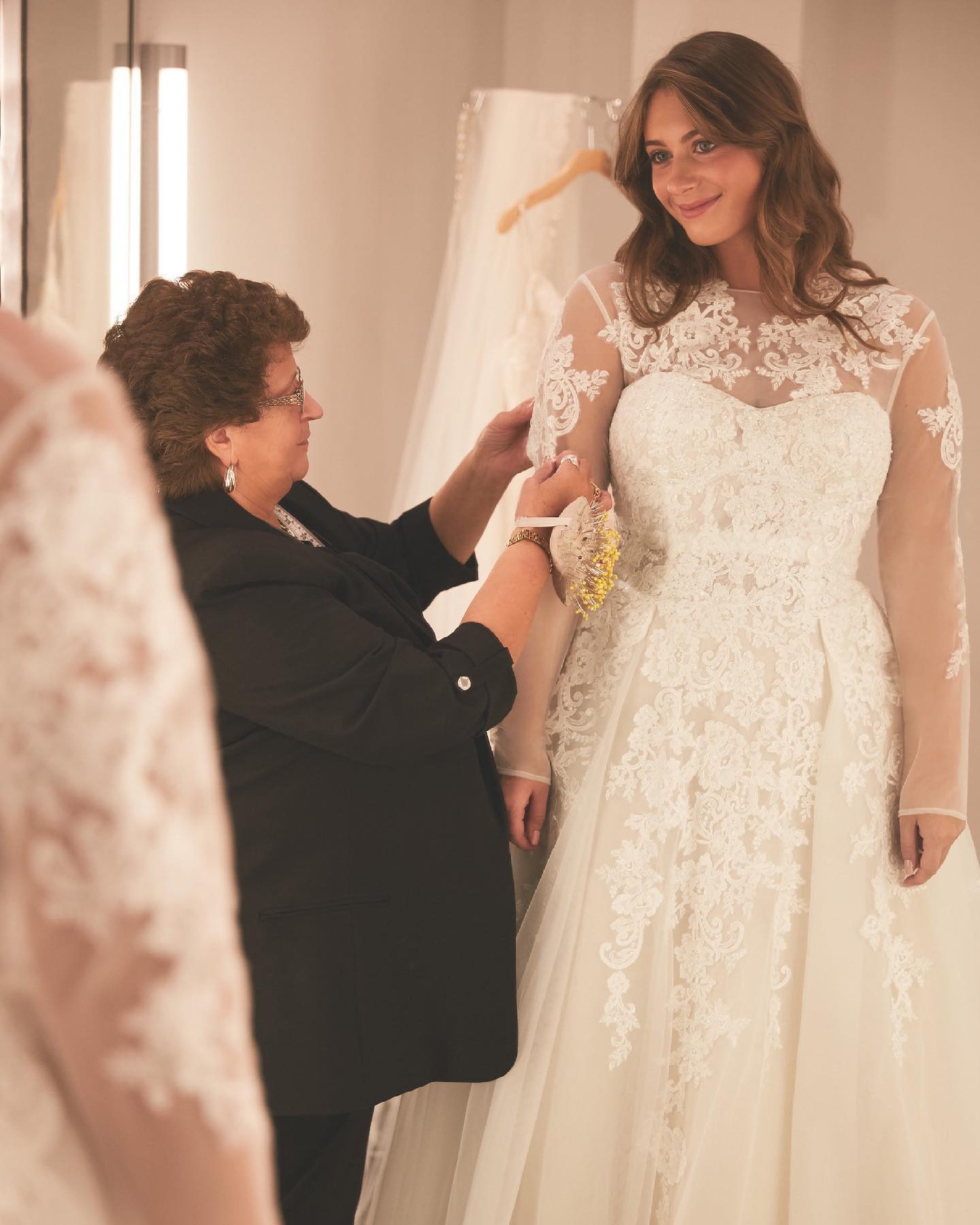 1. Alterations
To get the perfect fit, even custom-ordered gowns usually need a little hemming or a dart to pull in the side seam or bust. Simpler dresses are often easier (and less expensive) to alter than layered or intricately detailed ones.
The cost of alterations depends on your wedding dress's fabric and embellishments, as well as your height and unique body type. Plus, you have the option of adding bra cups, boning, or special details like sleeves to make your dress one-of-a-kind.
2. Shapewear
The secret to looking your best? A fabulous foundation, including the proper undergarments and shapewear for the style you're wearing. These are often forgotten items in a wedding budget. But, good news: The correct foundations can minimize your alterations cost.
The fit, fabric, and construction of your gown all help determine the best undergarments. If your dress has light fabric you may need more support, for example. You'll also want a slip to fill out the shape of your skirt—whether it's a ball gown, mermaid, or A-line—and give you the most beautiful silhouette.
3. Accessories
Accessories help define your style and let your personality shine. Depending on how you plan to wear your hair, a tiara, headband, clip, or comb can add the perfect finishing touch. And putting on a veil is the ultimate bridal transformation. Short veils start at less than $100, while beaded and lace-adorned cathedral veils could cost a few hundred dollars.
Though you may already have the jewelry or shoes you'd like to wear down the aisle, it's smart to budget for them in case you find yourself falling in love with something new. And don't forget a handbag for reception necessities, like lipstick for touchups.
4. Shipping Cost
Depending on where you purchase your dream dress you might have to factor in shipping charges for your dress. Speak with the store to know exactly how much you will be charged for shipping and if there is an elevated price if you need it expedited. If you are wedding dress shopping online you will want to take a moment to review the charges so you are not surprised by any hidden processing or shipping fees.
5. Gown Preservation
After your big day, you will want to make sure your dress gets preserved in the best way. Many brides don't factor in the cost of a wedding preservation kit and there are several options available to brides. We suggest using the David's Bridal gown preservation kit which will allow you to know your dress will forever be kept in perfect shape and with its reasonable pice tag you won't be over budget!
What impacts wedding dress prices?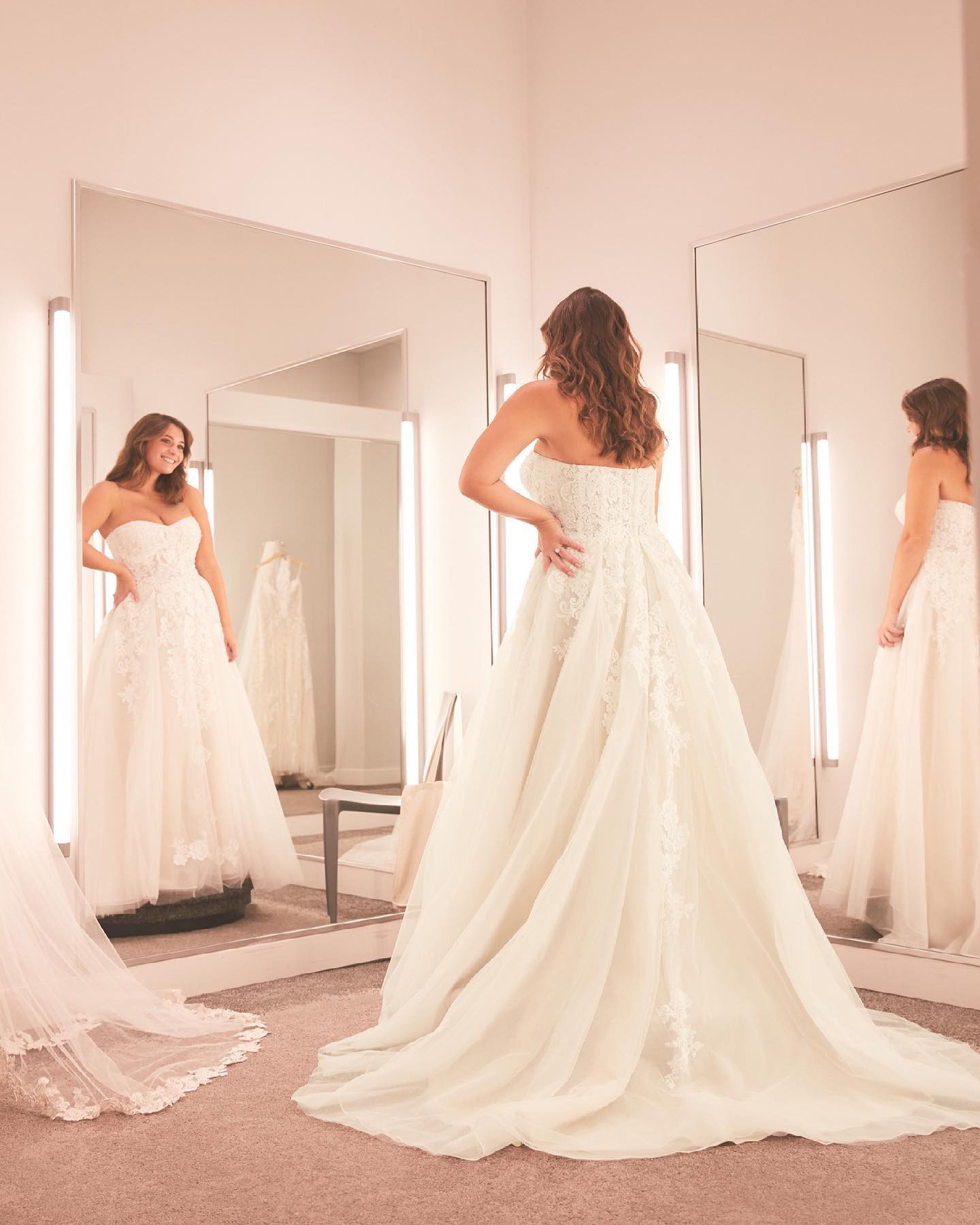 There are lots of different factors that can impact the price of a wedding gown everything from designer to materials plays a role in the price of a wedding gown. To help you process all the factors in the price of a wedding gown we came up with a short list for you to keep in mind when you go shopping.
Designer – There are lots of different wedding dress designers out there and there is a huge range of price tags depending on what famous name is on the label. The national average for a bride to spend on her dress hovers around the $1K mark but you can find great budget wedding dresses and of course the sky is the limit if you want to pay for the high end designers.
Materials – The materials a wedding dress is made of can play a large role in how much the dress will cost. High end fabrics such as lace, satin and silk can drive the price up because they are more expensive to produce. You might want to also keep in mind embellishments such as beading, lace applique and sparklers can all add to the overall price of the dress.
When you need the dress – You are planning in advance and don't need the dress for months you are going to avoid rush charges which can definitely add up. If you are running short on time you might want to consider shopping at a dress store like David's Bridal which has thousands of styles in stock at their stores and ready to ship from online.
We're sure when you dreamt of your wedding day, you didn't dream about your wedding budget, too. Learn more about wedding budget planning and opportunities to finance your wedding day look (from the dress to the accessories) with David's Bridal payment options.
Related Posts: