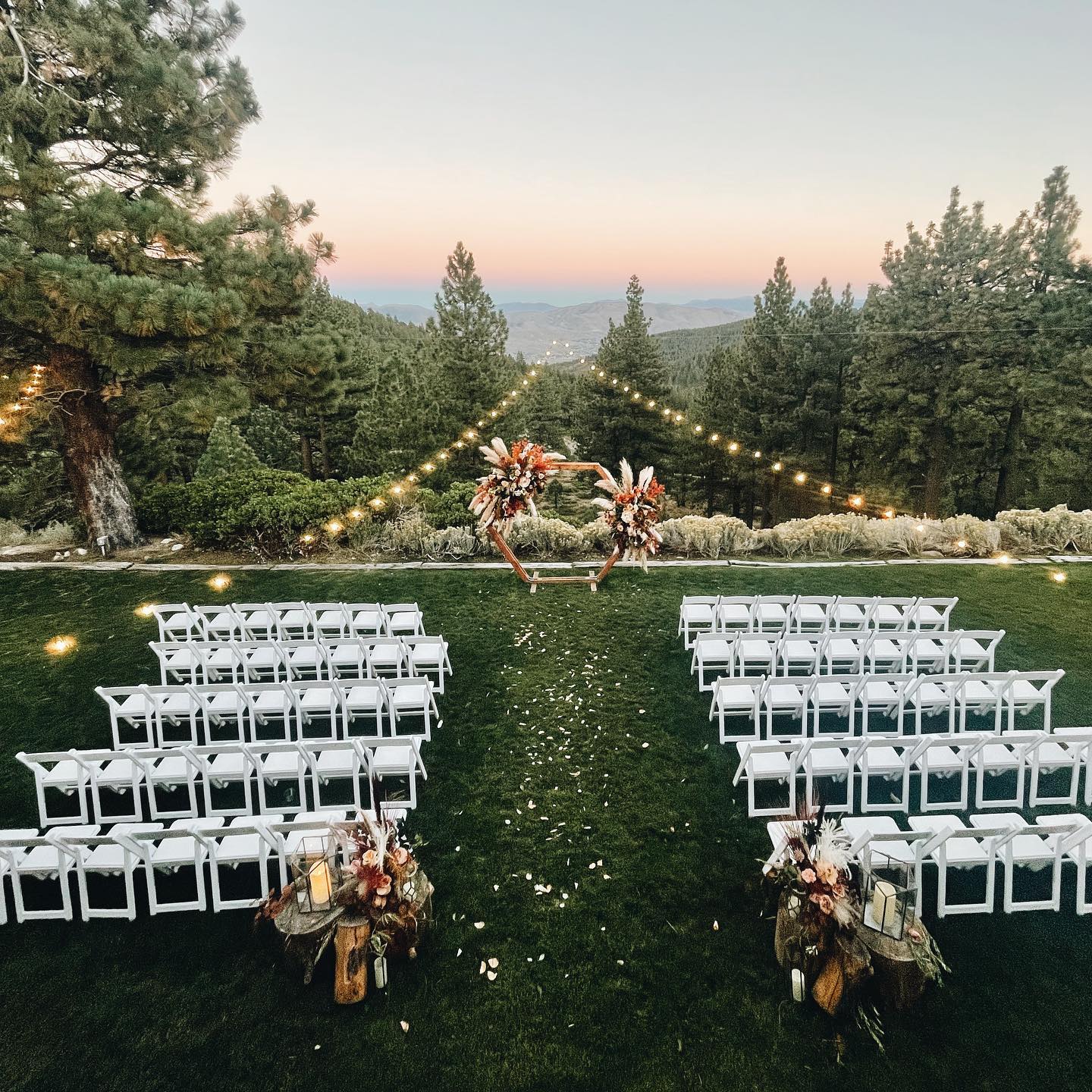 15 Jun

Hidden Wedding Costs: How to Avoid Them
A list of must-ask questions for your wedding vendors.
Planning a budget and keeping track of expenses can be a tall order when planning an event as big as a wedding. It seems that there are always overages and extra fees involved in every purchase, vendor hire, or wedding decision. Before you know it, what you were originally quoted ends up costing you 20% more! So, how do you avoid hidden wedding costs? Your best bet is to get fully informed of all potential fees associated with your wedding by being armed with the right questions to ask!
7 Hidden Wedding Cost To Look Out For
1. Delivery Fees
One thing many couples forget to watch out for is delivery fees for their rental items. One might assume the cost of delivery is factored into the prices of each item, but unfortunately that's not the case. Depending on the number of items you're having delivered, the vehicle used to deliver, or the number of employees needed to unload, delivery could add quite a chunk to your cost. And don't forget that many rental delivery workers will likely expect a tip on top of the delivery fee!
Questions to Ask About Delivery Fees:
What are your delivery fees?
Is your delivery fee a flat rate or is it dependent upon volume (the number of items)?
Does your delivery fee change depending on the season?
Can I get an estimate for the delivery fee now?
2. Setup & Breakdown Fees
Whether you're working with a full-service venue or a flat-rate blank space, keep an eye out for hidden wedding costs such as setup, cleanup, and breakdown fees. Make sure you get an all-inclusive quote or invoice with every single charge by line item. Be sure to inspect your venue contracts thoroughly to avoid a surprise at the end of your wedding day.
Questions to Ask About Setup/ Breakdown Fees:
What are the fees for setup and take down?
How long do we have access to the venue, including setup and cleanup? Are there extra fees if we need additional time?
Is there anything we could be penalized for or charged for in addition to this quote after the wedding?
3. Cake Cutting / Corkage Fees
One of the best tips for saving money on reception costs is to find a venue that allows you to provide your own alcohol for the bar, giving you more control over the cost-per-drink. However, depending on their policies, this choice could result in a corkage/service fee from your venue. The same goes for external catering or cake hires. If you opt to use an outside baker, the venue will try to make up for the loss by charging cake cutting or other service fees.
Questions to Ask About Cake & Corkage Fees:
Are we allowed to bring in our own alcohol to be served at the wedding? Are there corkage fees involved?
Is there an in-house caterer or baker? If so, is there any additional costs involved in using an external vendor?
4. Overtime Fees
Some vendors offer their services per hour, while others offer packages with a certain number of hours included. No matter the vendor, keep an eye out for fees that go above and beyond their package, or what it might cost if you need them to stay later than expected. Often times, a vendor's overtime fee is even higher than their regularly hourly rate, so it's important to get clear about potential added costs upfront. If your venue's employees are working an extra long day like a wedding, you may even be subject to paying them time and a half! It's always a good idea to be realistic with the amount of time you'll need a vendor's services. Your ceremony could take longer than expected or your reception party could get extended in the heat of the moment because everyone is having too much fun to call it a night. No matter what, you want to be clear about the added cost before you don't have a choice.
Questions to Ask About Overtime Fees:
How many hours are included in my contract?
Are there additional fees for extra time, and if so, how much?
5. Taxes and Gratuities
While taxes and gratuities aren't technically hidden, sometimes they may be omitted from informal quotes or in conversations you have with potential vendors. Whether it's sales tax on your wedding cake or required gratuity for your venue staff, it's important to get a full quote for each specific vendor or service. Taxes can increase your total spend by a decent percentage depending on where you're tying the knot, so don't forget to request an all-inclusive quote from each vendor.
Questions to Ask About Taxes & Gratitude Fees:
Does this quote include all applicable taxes and fees?
Are there required gratuities for any of the services, and if so, can you include them in my official quote?
6. Alterations
Most bridal shops don't include services such as alterations or steaming in the purchase price of a wedding dress. It's important to have an idea of what the alterations could cost before purchasing your dress so you can be sure to leave room in your budget. There's nothing worse than falling in love with something that ends up being wildly out of your price range due to costs that weren't properly planned for. Beyond the dress, avoid hidden costs of wedding attire by budgeting for all the extras you'll need to complete your wedding day look.
Questions to Ask About Alterations Fees:
What are the additional costs for alterations? (If you have certain areas of your dress you'd like to have altered, be specific in asking the cost for each.)
How long will the alterations take?
Will the alterations be done at that specific location or will your dress be sent somewhere else?
Is there a shipping charge with the alterations?
7. Avoiding Unexpected Fees
Be sure to check out your contracts for terms regarding if and when a vendor can tack additional fees onto your bill, and if so, under what circumstances. When reviewing the terms, keep your eyes peeled for words such as "additional costs may be incurred" or "additional fees apply." Feel free to ask your vendors for clarification on anything that isn't 100% clear in your contracts and quotes.
No matter which vendor or service you are inquiring about, it's always a good idea to ask if there is any wiggle room for negotiation. You may have more leverage to ask for these extra fees to be waived if you're getting married in the off-season, on a mid-week day, or even short notice.
Questions to Ask About Unexpected Fees:
Is there any way we could waive this extra fee?
Is there anything we could be penalized for or charged for in addition to this quote after the wedding?
As you can see, being completely informed is the best way to avoid a wedding budget fiasco. Make sure you get all the pertinent info about every product, vendor, and service you use for your big day. Asking the right questions is the only way to ensure you know the total costs fit within your budget! Happy Planning!
Related Posts: