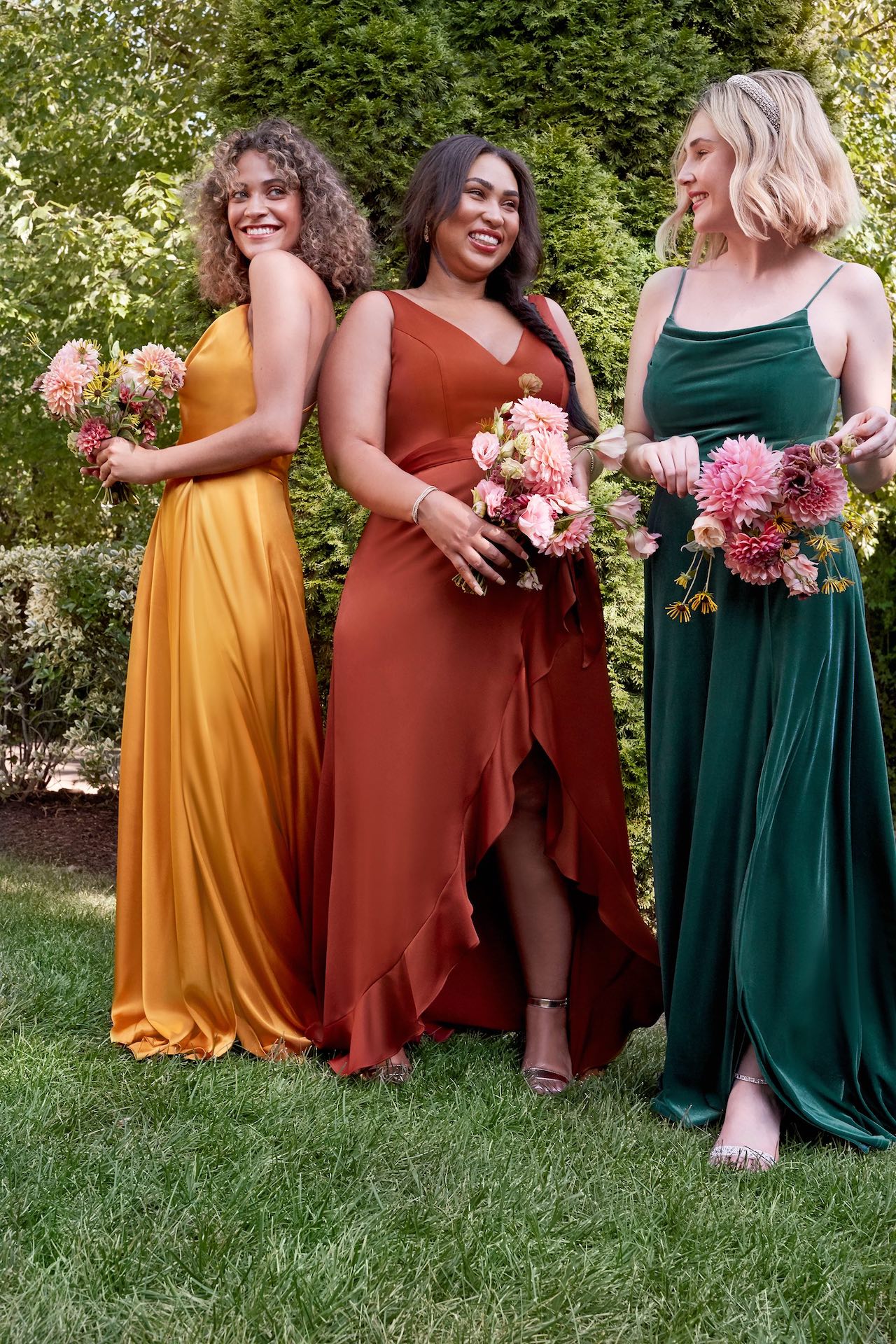 12 Aug

Fall Wedding Color Ideas
Fall in Love with these Autumn Shades
Fall is calling and we're answering with some beautiful fall wedding color ideas for your autumn nuptials. Autumn's beauty is undeniable, and the brilliance of changing leaves serves as inspiration for these saturated and sparkling wedding colors. From red & orange bridesmaid dresses to green shades and golden satin, read on for some of our top fall wedding color ideas!
Rich Reds & Oranges
Bright and crisp shades reminiscent of the changing leaves are the ideal hues for your outdoor fall wedding! Bring warmth into your bridal party with the colors Cinnamon, a muted red shade with a hint of brown, and Wine, the ultimate deep burgundy color for your maids. Keep things cohesive with all your ladies in the same color, or combine these shades for a leaf-inspired bridal party.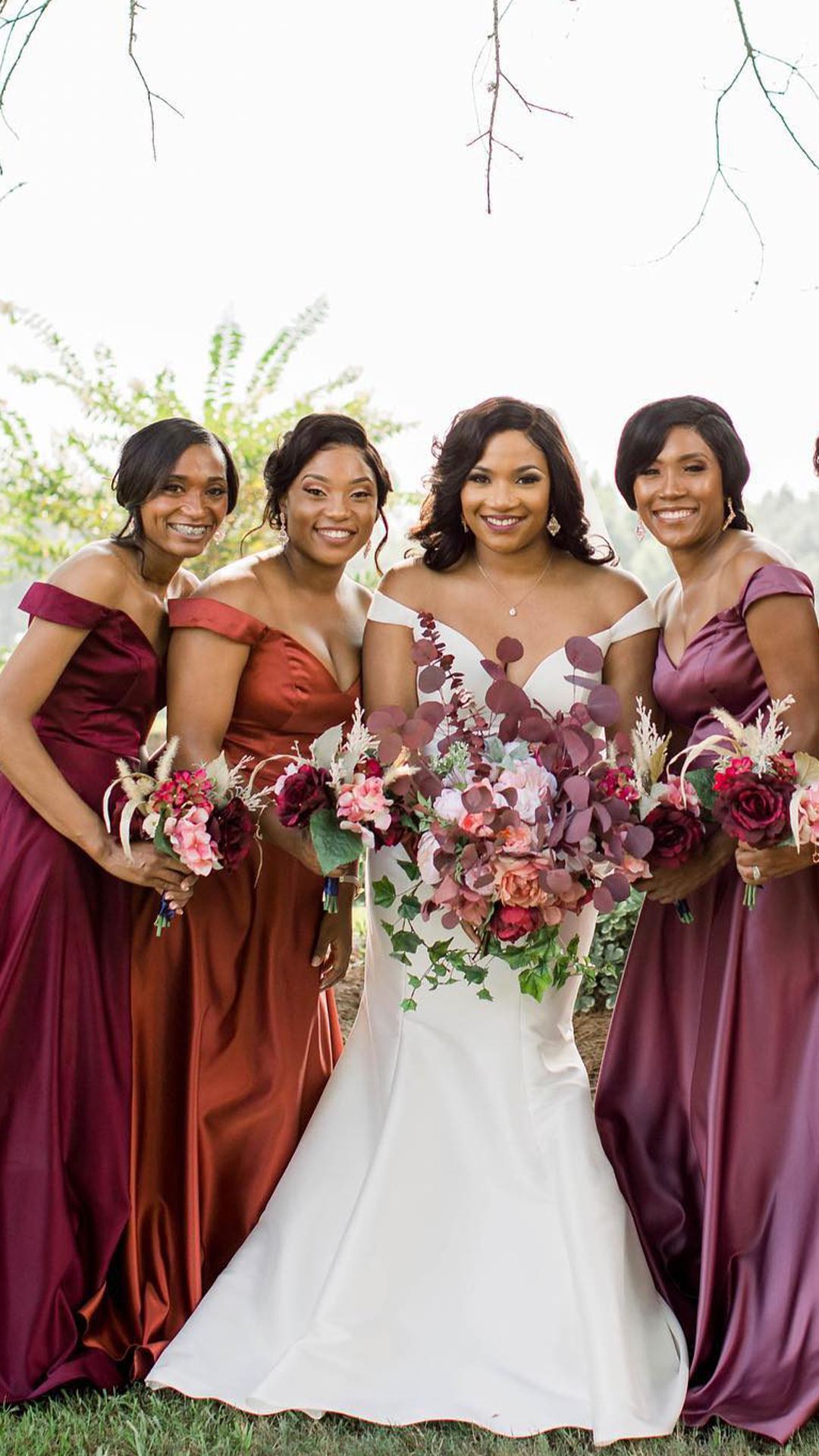 Shop Rich Red & Orange Color Swatches
Lush Greens
Fall is the ideal season for an outdoor wedding & the perfect opportunity to embrace the gorgeous greenery surrounding us. This fall we're loving the shades Juniper, Martini Olive, and Gem. These varying shades of green bridesmaid dresses add a fresh & modern take for your upcoming wedding. Pick one shade or combine all three for a mix and match maids moment!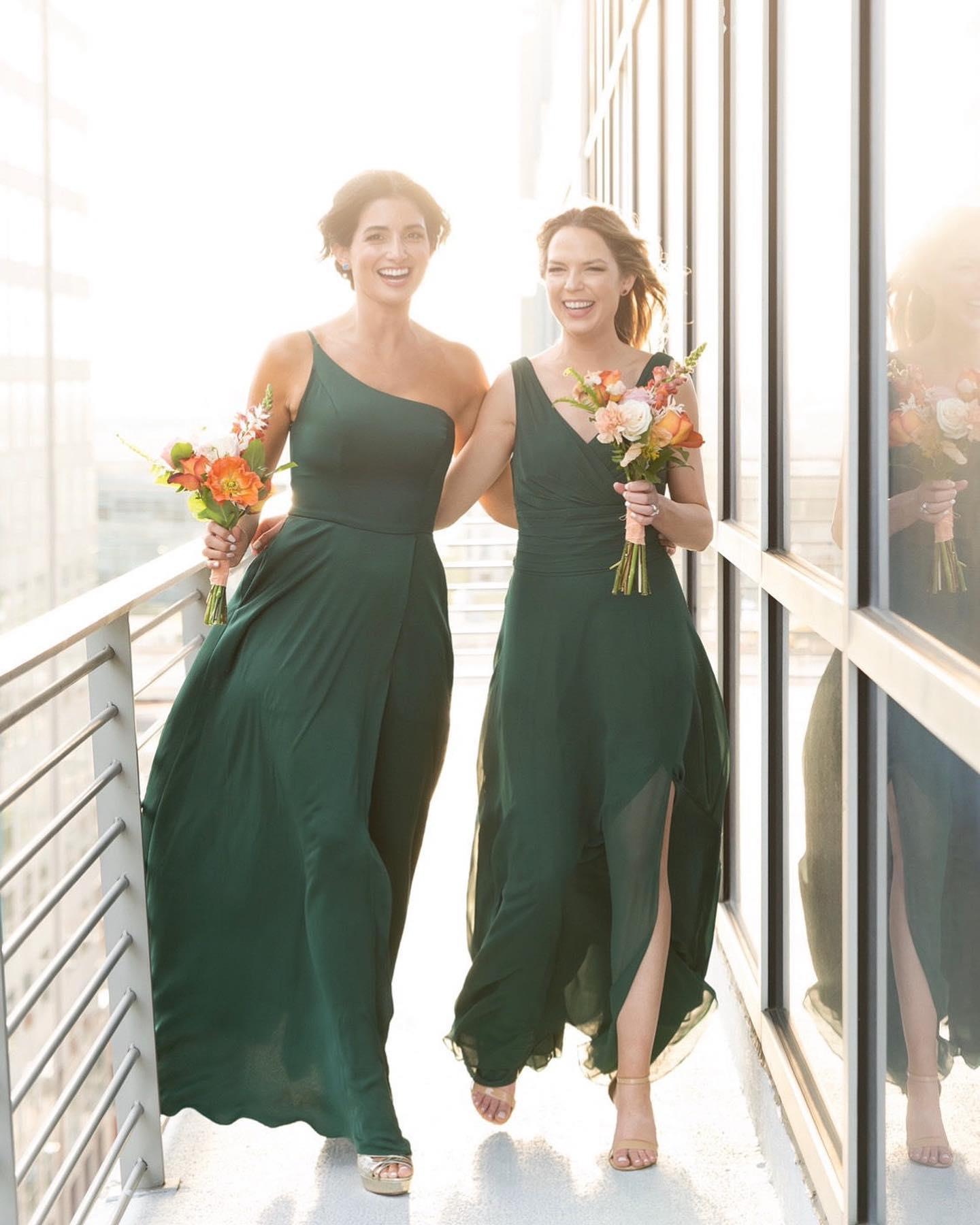 Shop Lush Green Color Swatches
Neutrals & Metallics
Soft neutrals and metallic tones give warmth to these months when the air is crisp. Choose Biscotti, Champagne, or Golden in satin for the ultimate gilded wedding palette. Satin dresses bring a touch of glamorous shine that'll make your friends look radiant. For matching day-of details, opt for coordinating invitations, place cards, table numbers, and menus!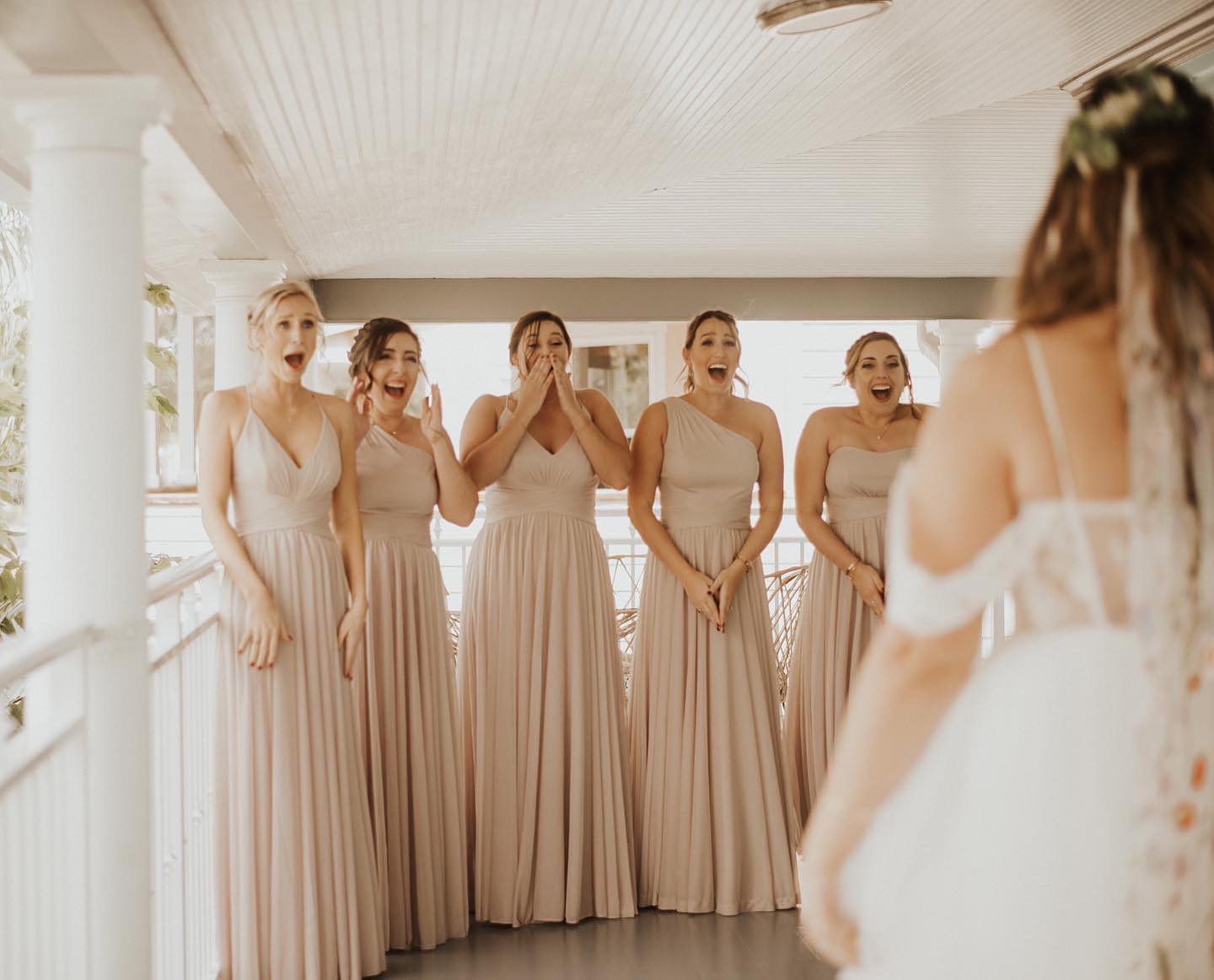 Shop Neutral & Metallic Color Swatches
These fall wedding color ideas are perfect for your Autumn inspired 'I Dos"! Can't settle on a favorite color? There's a shade for every bride-to-be's aesthetic! Take our bridesmaid style quiz to find the styles and shades that would suit your wedding vision. Not a fall bride? Explore winter, spring, and summer color ideas to plan for your big day! Plus, explore all of our unique bridesmaid colors!
Planning a wedding? Sign up for our Diamond Loyalty program – it's free!—and find local wedding vendors. Follow us on Instagram, TikTok, Pinterest, and Facebook for more wedding invitation inspiration, or click here to book an appointment.
Related Posts: