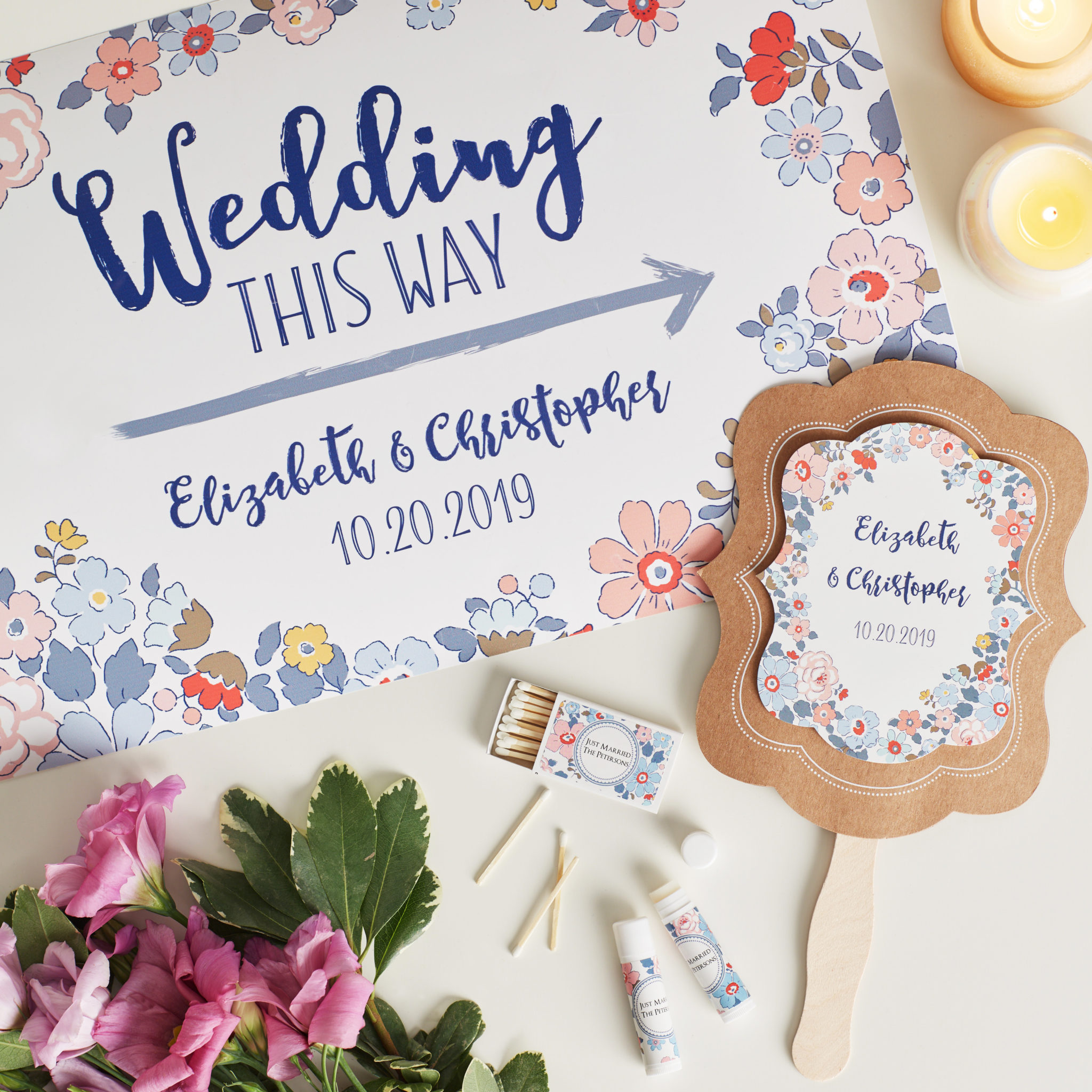 13 Mar

Currently Craving: Cheerful Florals
A signature print for a perfectly coordinated day.
Each season, in addition to crafting beautiful new wedding gowns and bridesmaid dresses, our design team adds a print to the bridesmaid mix. For Spring 2018, it was a ditsy floral pattern and in a playful color palette. And the best news? This go-around, we've incorporated this exclusive print to more than just 'maids. From wedding decorations to bridesmaid gifts, you can integrate this pattern throughout your entire day. Keep reading to take a closer look!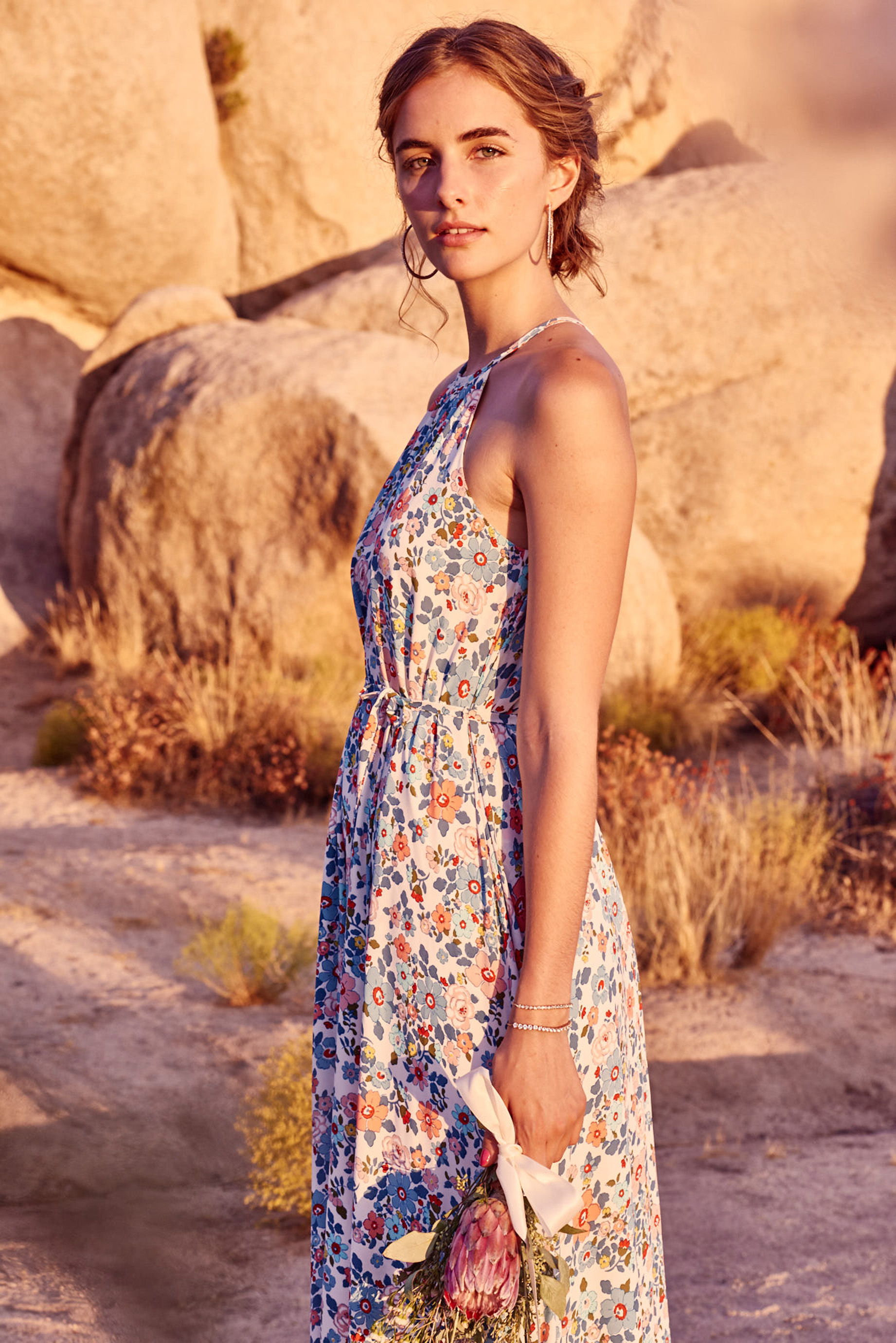 Where it all began: the dress! The cheerful print adorned on this lightweight georgette halter gown is made for a spring or summer wedding. If the thought of having all of your 'maids wear a printed bridesmaid dress feels like too much, you're in luck because the bright hues and wildflower motif is perfect for a mix and match bridal party. Ask your maid of honor to wear the print and pull coordinating colors for effortless pairing (try Sunflower, Persimmon, or Steel Blue).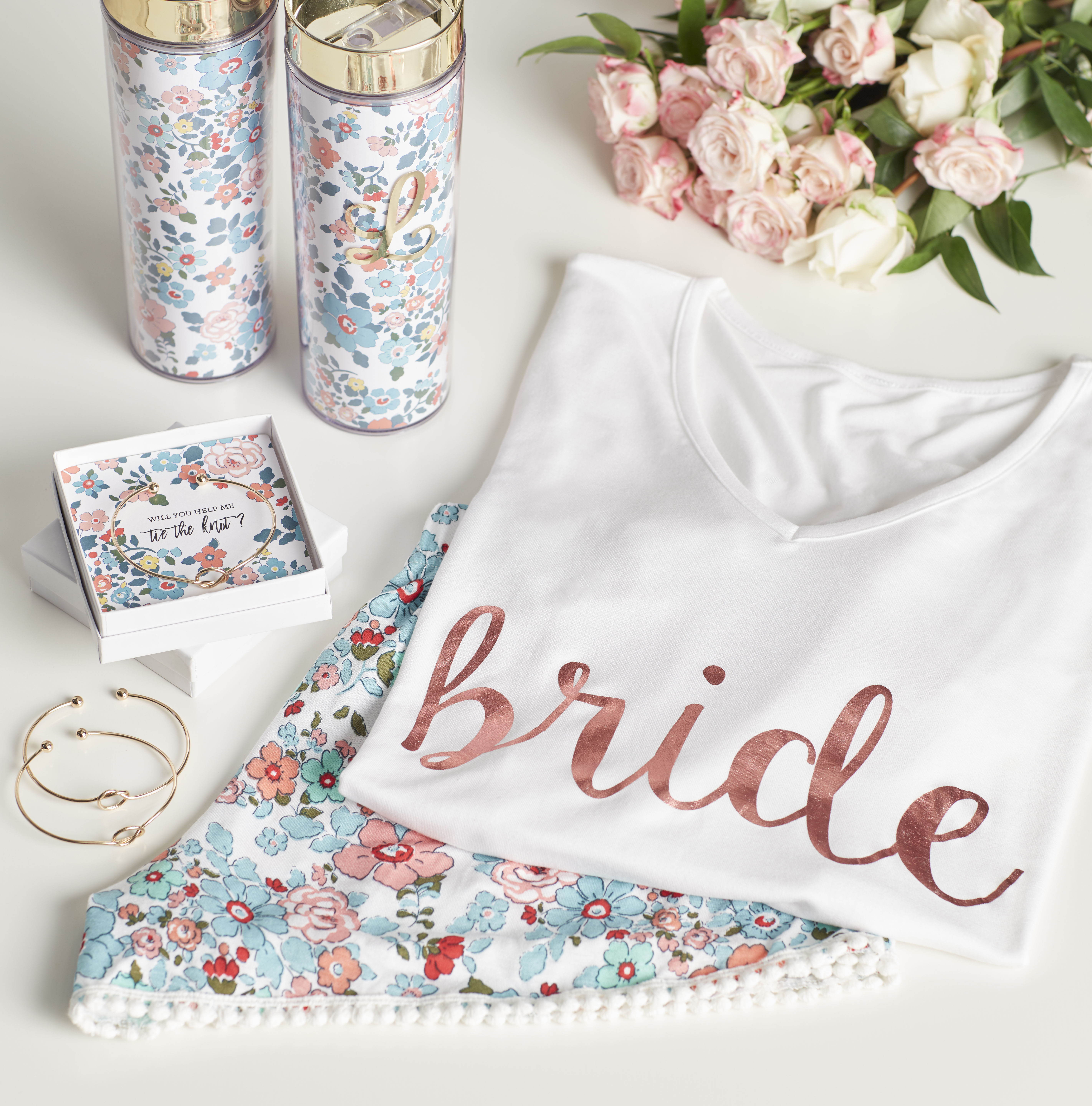 Love that down-to-the-detail coordination? Luckily for you, this print is available in wedding decorations and gifts, too! Imagine how cute your photos will be! Go all out with items for every wedding occasion or choose just your faves for that poppy punch. Wedding favors and sweet treats in happy print packaging close out the day perfectly.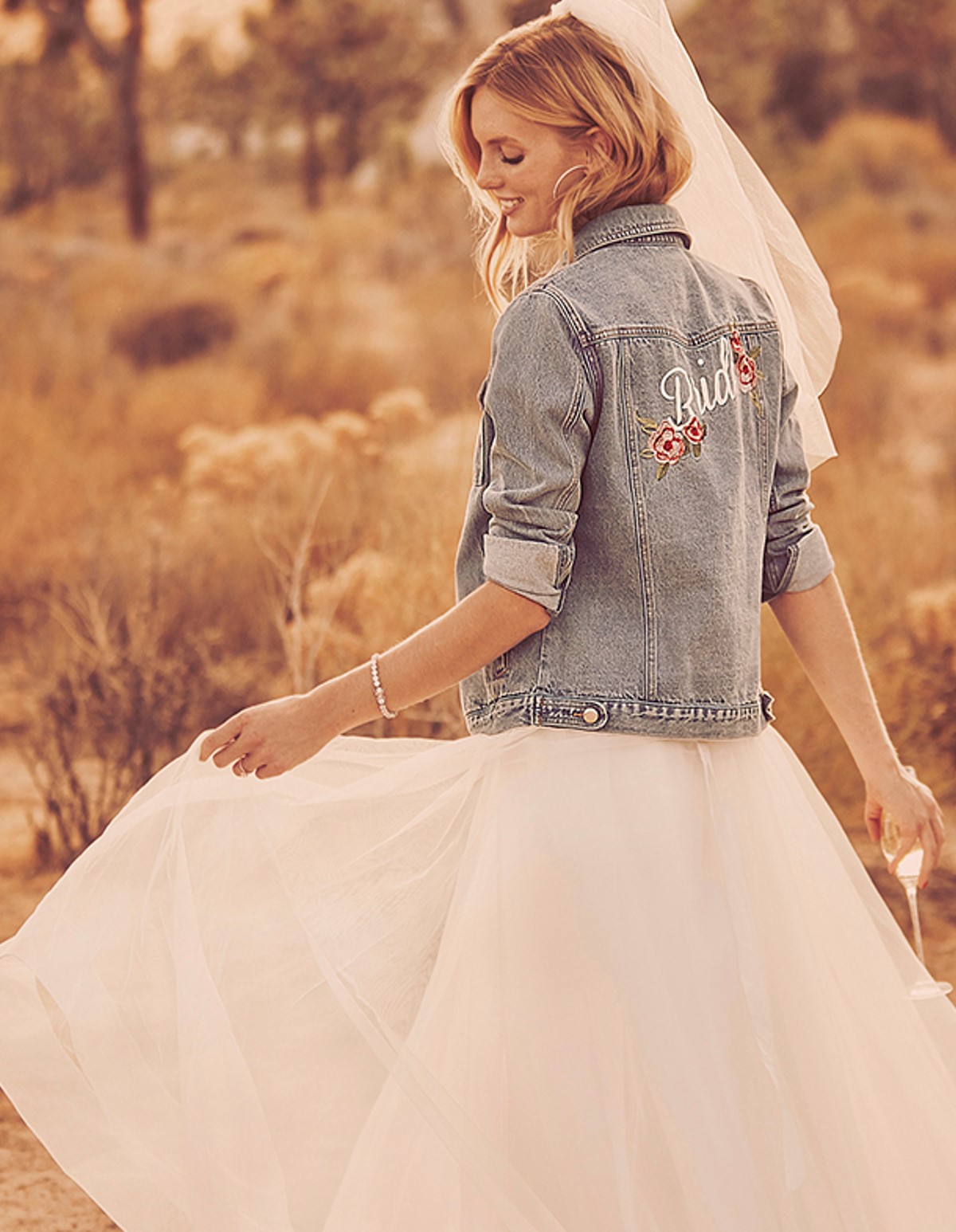 We can't leave out this fun bridal jacket! How cool would this be in photos next to the bridesmaid dress?! Show your bride-to-be status all engagement long, throwing this floral denim jacket on over every white dress, from the bridal shower to the bachelorette party.
How would you incorporate this cheerful floral print into your wedding day? Visit our wedding color guide for even more inspiration!
Related Posts: