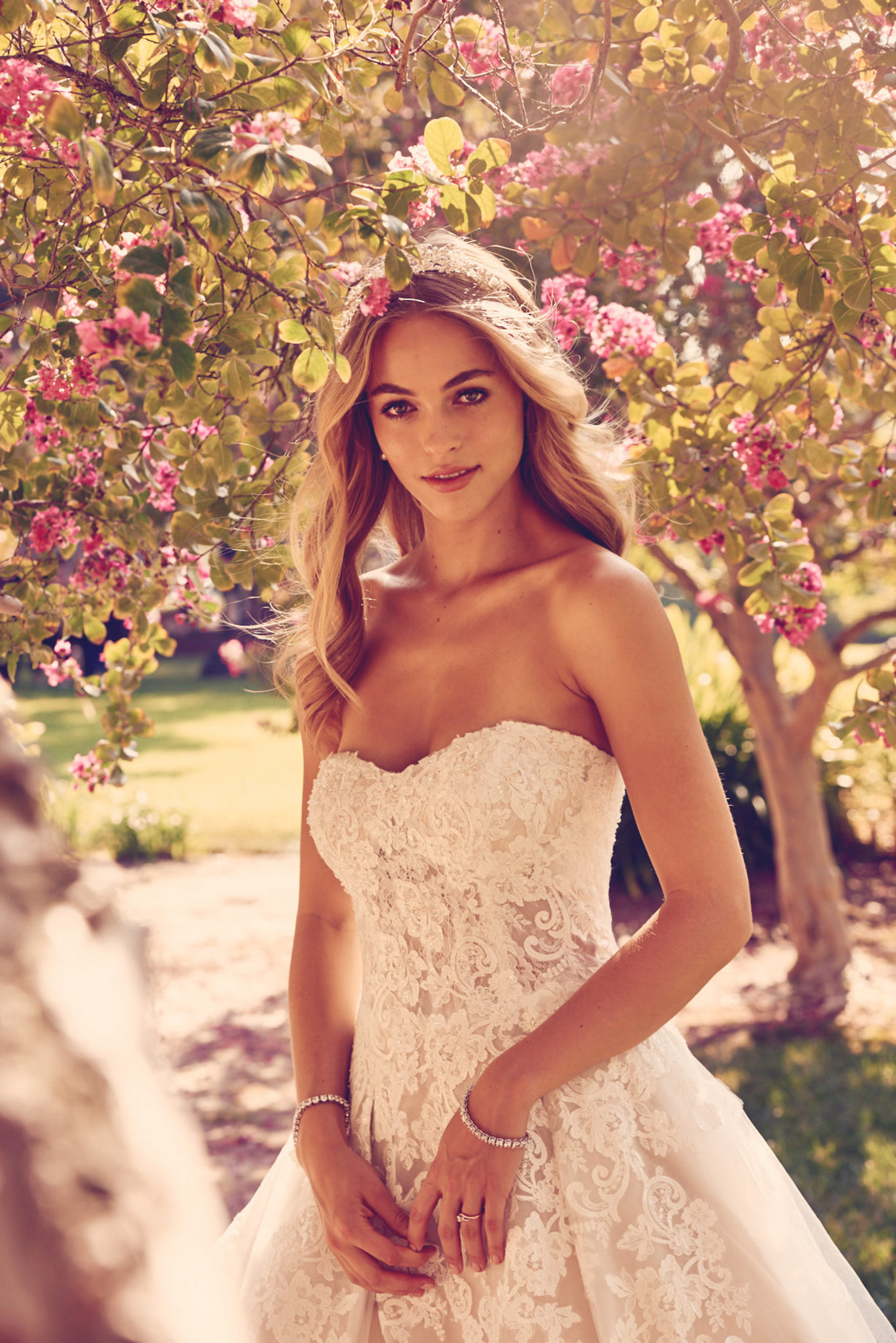 26 Jan

In Full Bloom: Floral Wedding Details We Love
Is there anything more romantic than a flower filled wedding day?
Important wedding to-do's include finding the dress and the perfect flowers. And when they are one in the same, the result is simply sublime. The floral trend is in full bloom from bridal gowns and coordinating accessories to flower girl dresses. Read on for floral wedding inspiration featuring looks from our latest collections.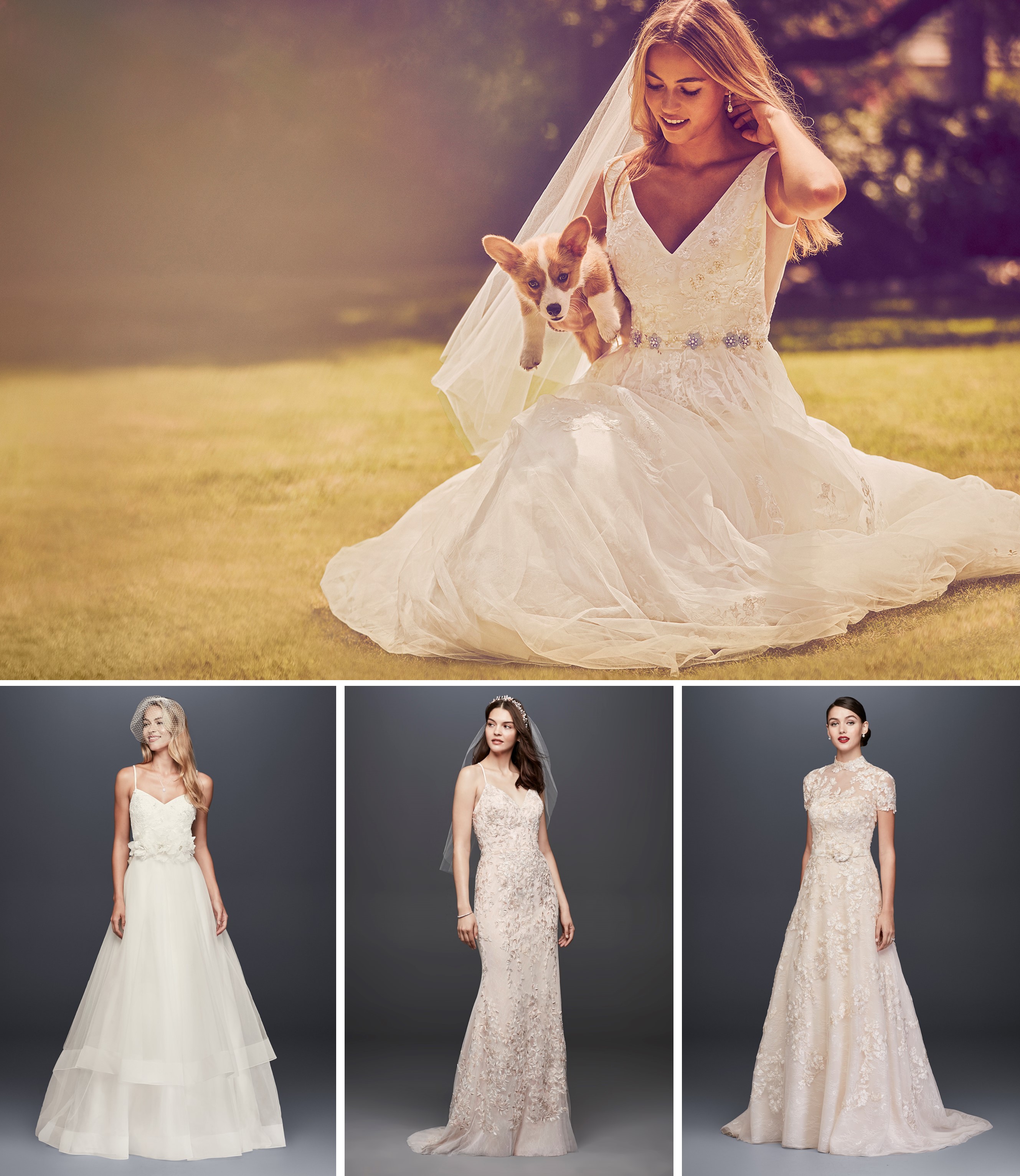 Our collection features a slew of floral wedding dresses with handcrafted flourishes for every wedding style. For the traditional bride, a V-neck ball gown featuring a beaded floral bodice and lace applique skirt offers a new take on classic. A 3D floral bodice is perfect for the boho bride when paired with an airy tulle skirt. For the romantic, the aptly named Petal Cashmere sheath features a rosy glow and trailing floral lace all over. Lastly for a look that is regal, a universally flattering a-line has floral lace appliques, a flowery waistband, and removable topper for that fairy-tale feel.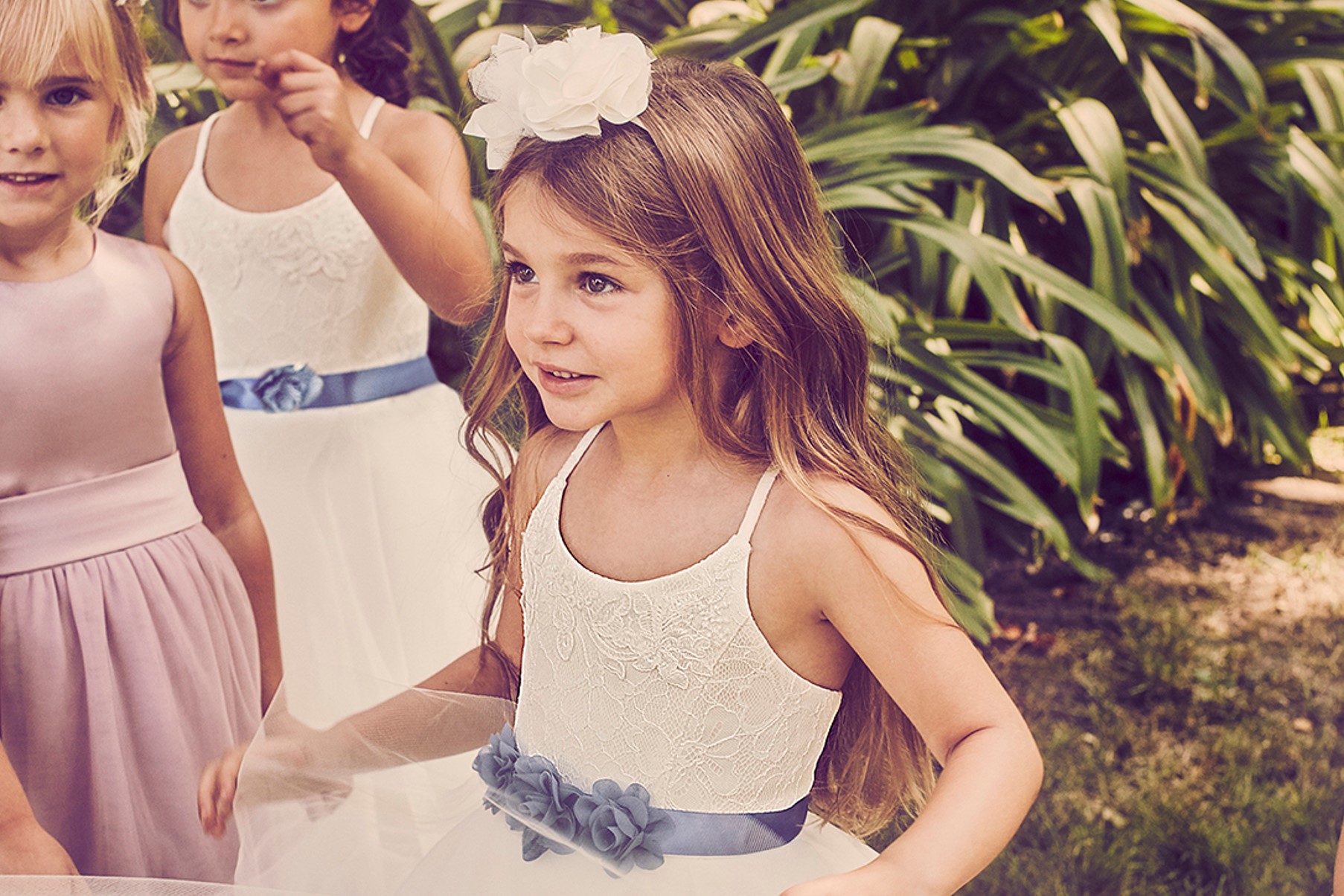 For the girl who knows a thing or two about the power of petals, the floral trend is especially fitting for the flower girl and all of her accents. She can complement the bride in a floral bodice tank dress and petal perfect accessories. The sweet sash and headband are available in fifteen colors, for flawlessly coordinating with the rest of the bridal and wedding color palette.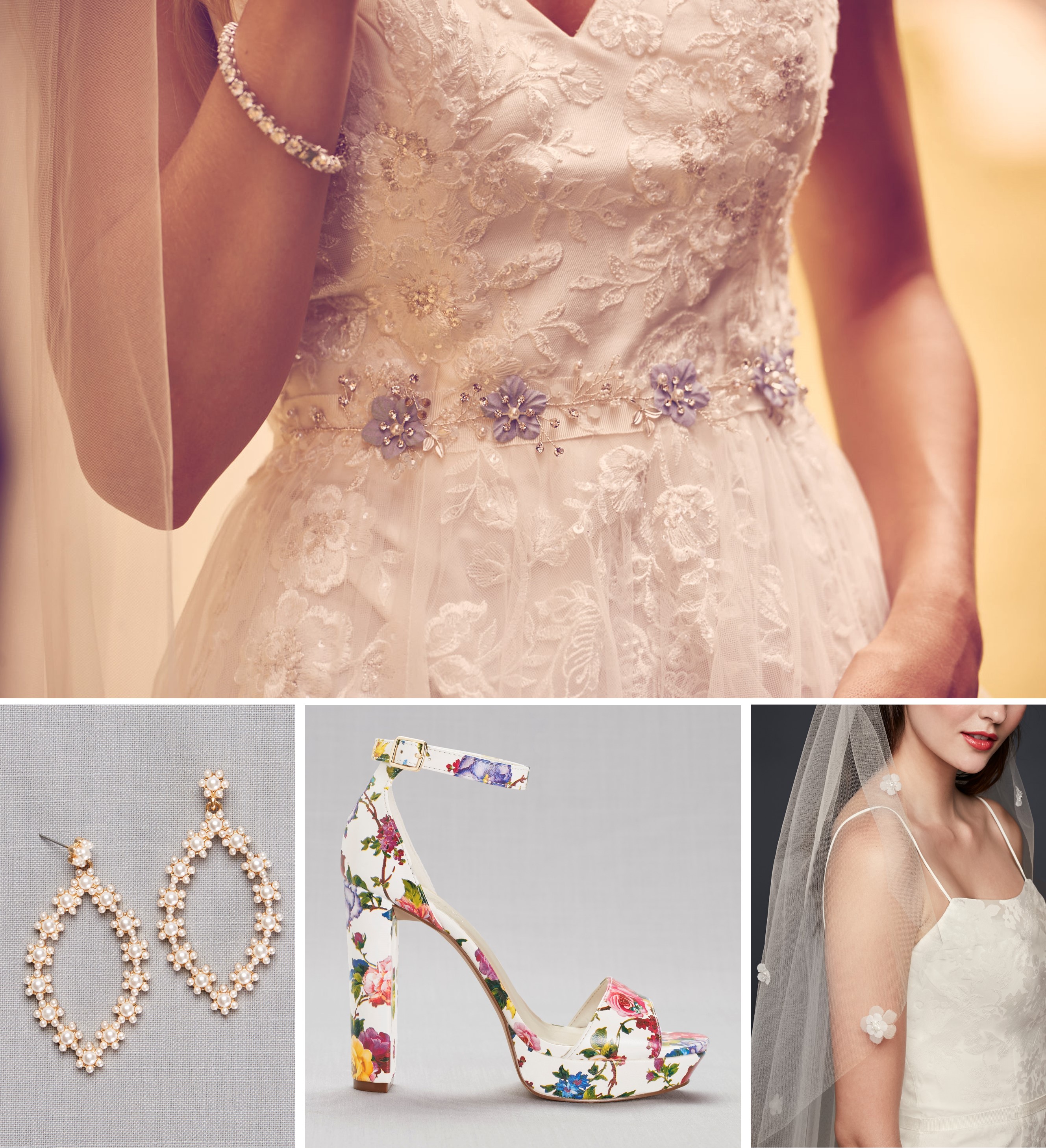 It's the accessories that finish the look. And when it comes to these floral fixtures, a budding bridal look is sure to blossom beautifully. No matter the style—playful, timeless, ethereal—there are a number of floral shoes, jewelry, and veils to complement every dress, for every bride. Opt to pile on the florals from head-to-toe or adorn a simple dress with these blooming extras.
How do you feel about these bridal blooms? Book an appointment to find the perfect floral look for you.
Related Posts: