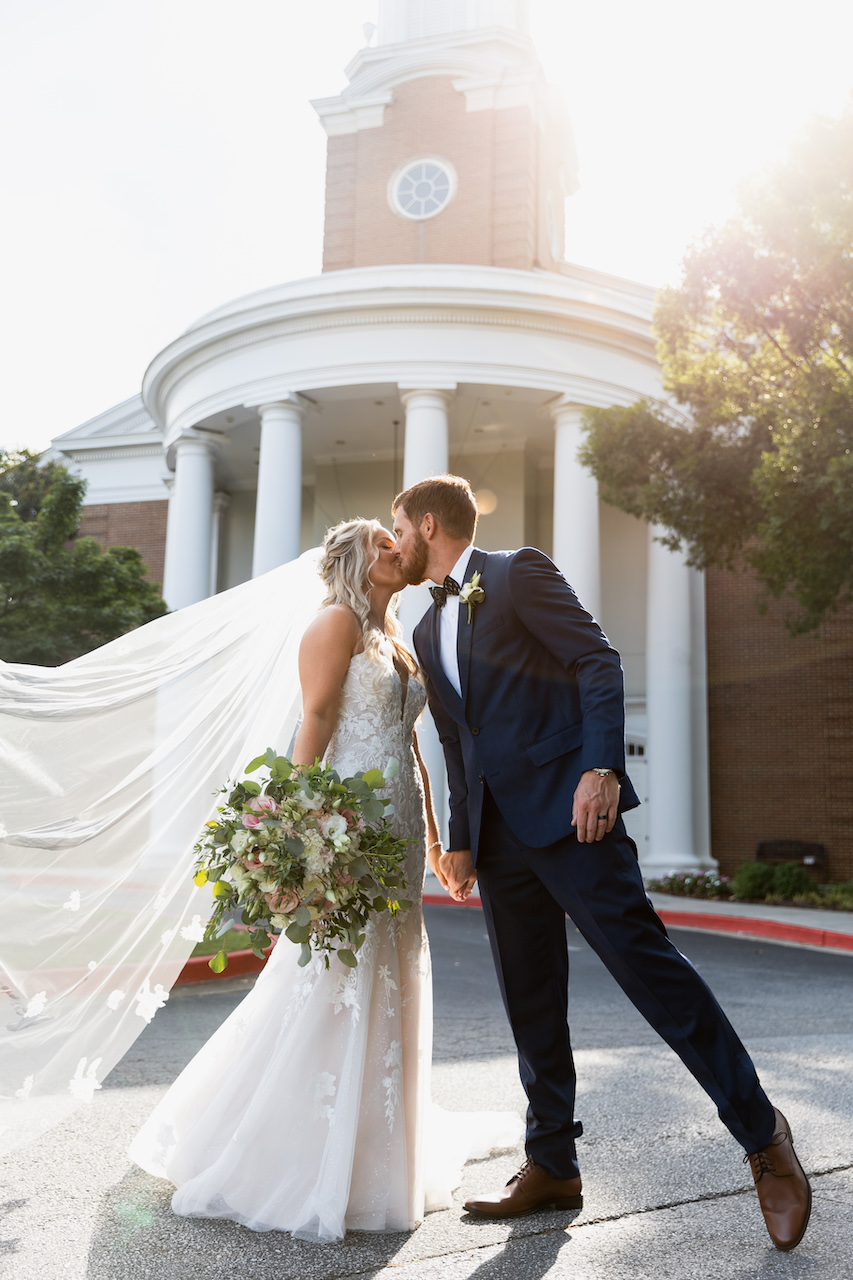 10 Aug

Real Wedding: Kayla & Michael
Timeless Summer Wedding in Georgia
Real weddings are so inspiring! To get you in the mood to plan, we asked real brides to spill the details on everything from getting engaged and finding their wedding dresses to the special touches and surprising moments that made their celebrations completely one-of-a-kind. Dreaming of a summertime wedding? We can't get enough from this timeless summer wedding in Georgia. Keep scroll to see more details from Kayla & Michael's special day.
Briefly tell us how you and your fiancé met! How did you know that he was the one?
We met on the dating app Hinge! It was during Covid so the only real way to meet people was online. I knew he was the one when we went on our first vacation together and even though he was around his friends and strangers he would still yell out to me how beautiful I was and how I was his to everyone at the beach. I never felt more special.
How did you both decide on your wedding day look?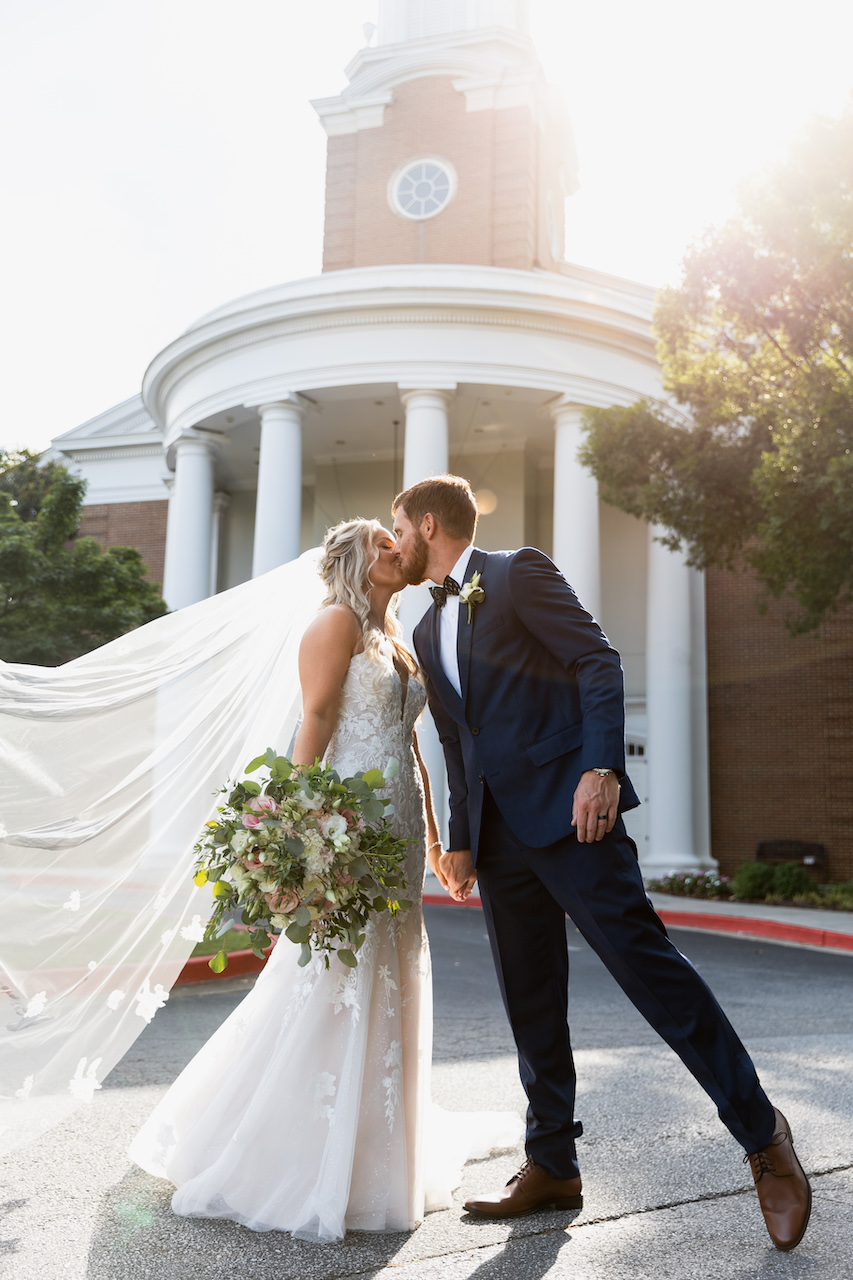 I had seen photos on Pinterest and loved the color scheme we chose. From there, it was easy to put him in blue and me in some sort of white/blush combo.
Do you have any shopping advice for future brides?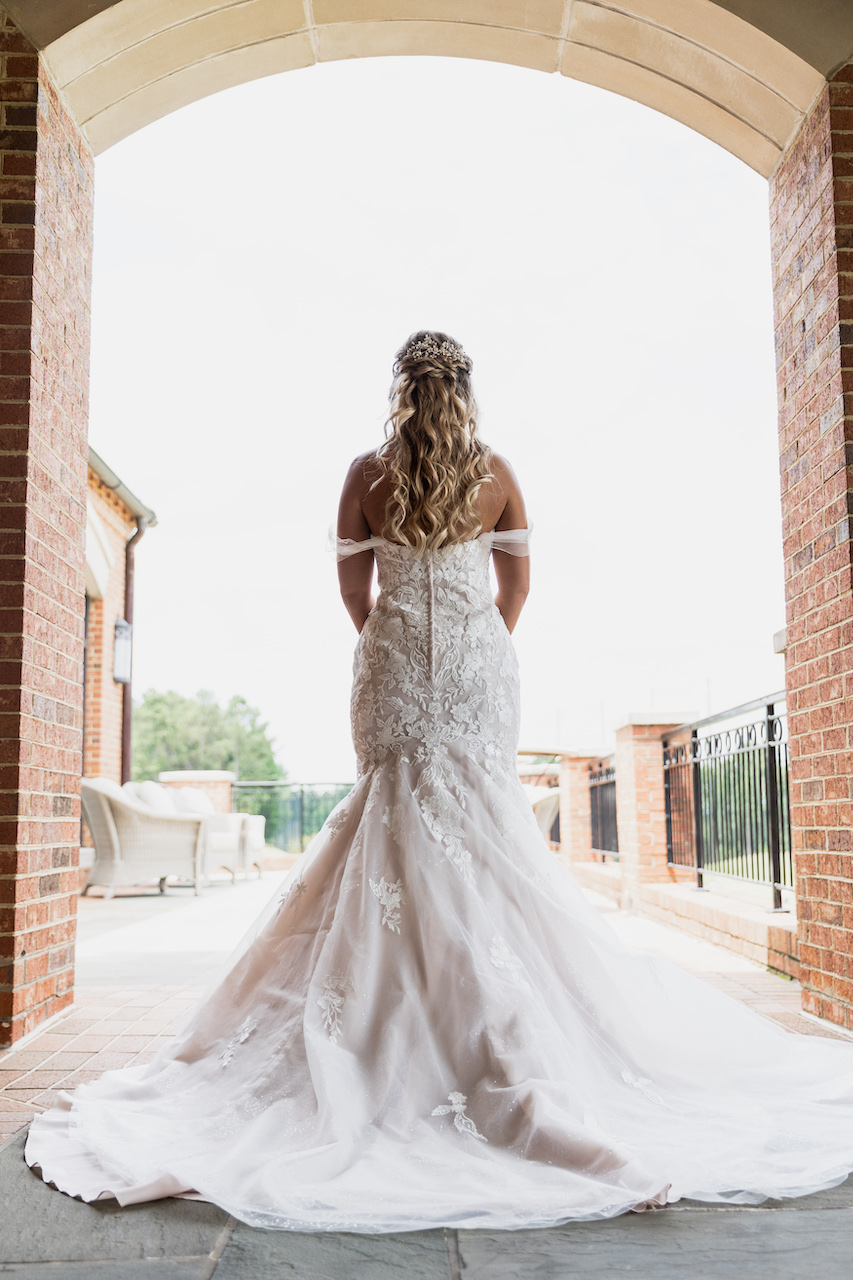 Everything will look different on you than on the women you see online, but that's okay! I thought I wanted A-Line with straps and ended up with a strapless mermaid. Just be open-minded and let the stylist help you.
What was your favorite detail about your look?
I absolutely loved the blush lining. It gave it a nice touch rather than just being plain white. The detailing on the veil and hairpiece the stylist suggested were also stunning and helped tie the whole look together!
How did you feel when you knew that you #foundtheone?
It was the first time I cried in a dress. When you know, you know. Until that point, I just thought they were all pretty dresses, but not for my big day.
Tell us about your wedding day!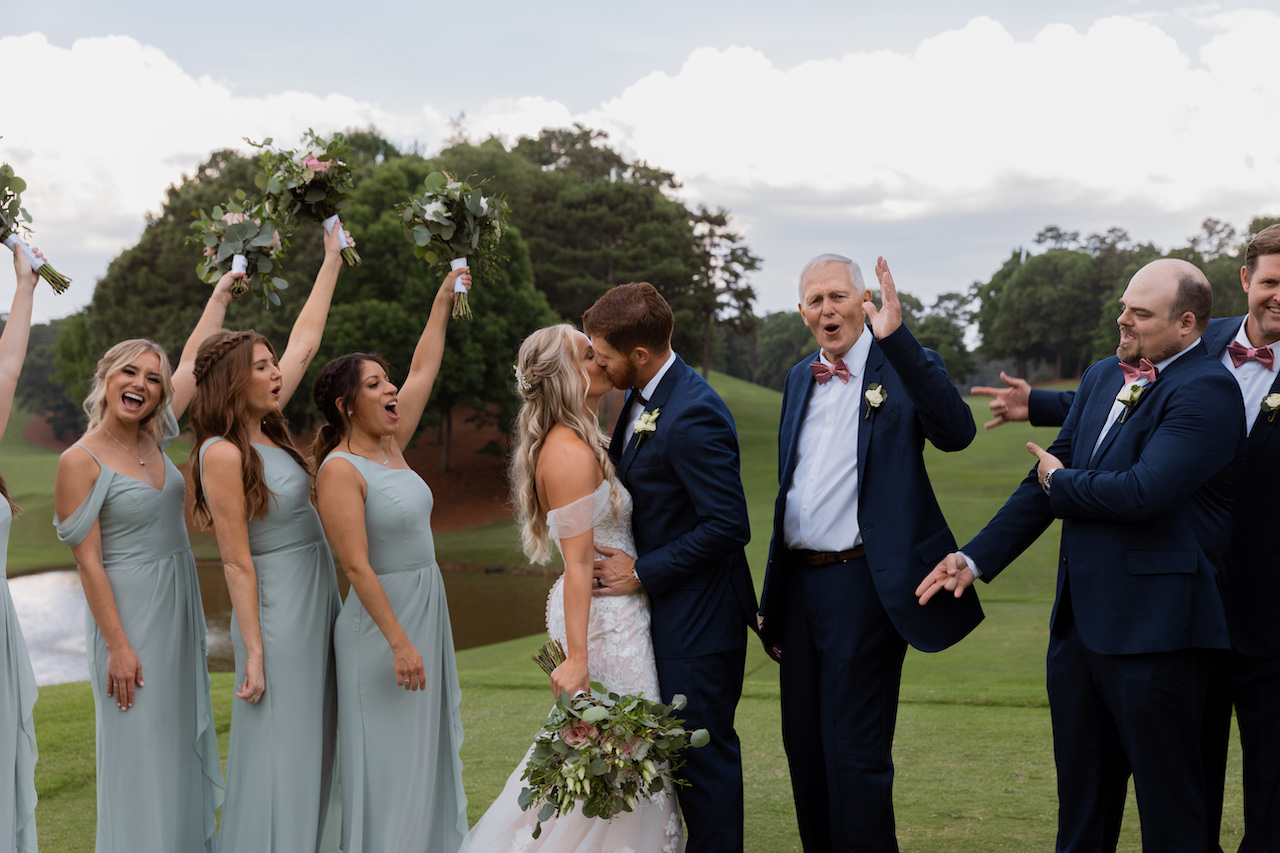 It was the best day of my life. All my favorite people together on one day to watch and celebrate the love of my life and myself. I got ready with all my bridesmaids bright and early and had a great time catching up with them as most live in other states. The ceremony was magical. It took place in my home church that I had attended since I was four years old. Michael is not an emotional person so seeing him tear up when I walked down the aisle melted my heart. Once the ceremony ended, we headed to the reception down the road at a country club. Michael is a big golfer so having the dinner and party overlooking the golf course was a huge deal for us. We had the best time dancing and eating with our closest friends and family.
Was there a highlight or most memorable moment of the day?
My favorite part was taking pictures with Michael after the ceremony and before we were announced at the reception. It was a time for us to be together, all dressed up, and take these breathtaking photos that truly captured the magic of the day.
What was your favorite DIY or personal touch?
Our friend Christie made our welcome sign, koozies, and personalized tumblers for Michael and me. She crushed it! We also put together a memorial table for the family members who are no longer with us so that they would still be a part of our special day.
What did you do to stay stress-free on your wedding day?
It was great having all my friends there to keep me in a good mood, but it also helps to have amazing vendors who know what they are doing and keep everything on track for you. Plus, my mom is an angel and handled everything she could while I was getting ready. There is no way I would have had such a great day without her!
What's your best wedding planning advice?
Just have fun! Things will go wrong. Photos will get missed. But at the end of the day, it's about you two and your commitment to each other. Everything else will work itself out.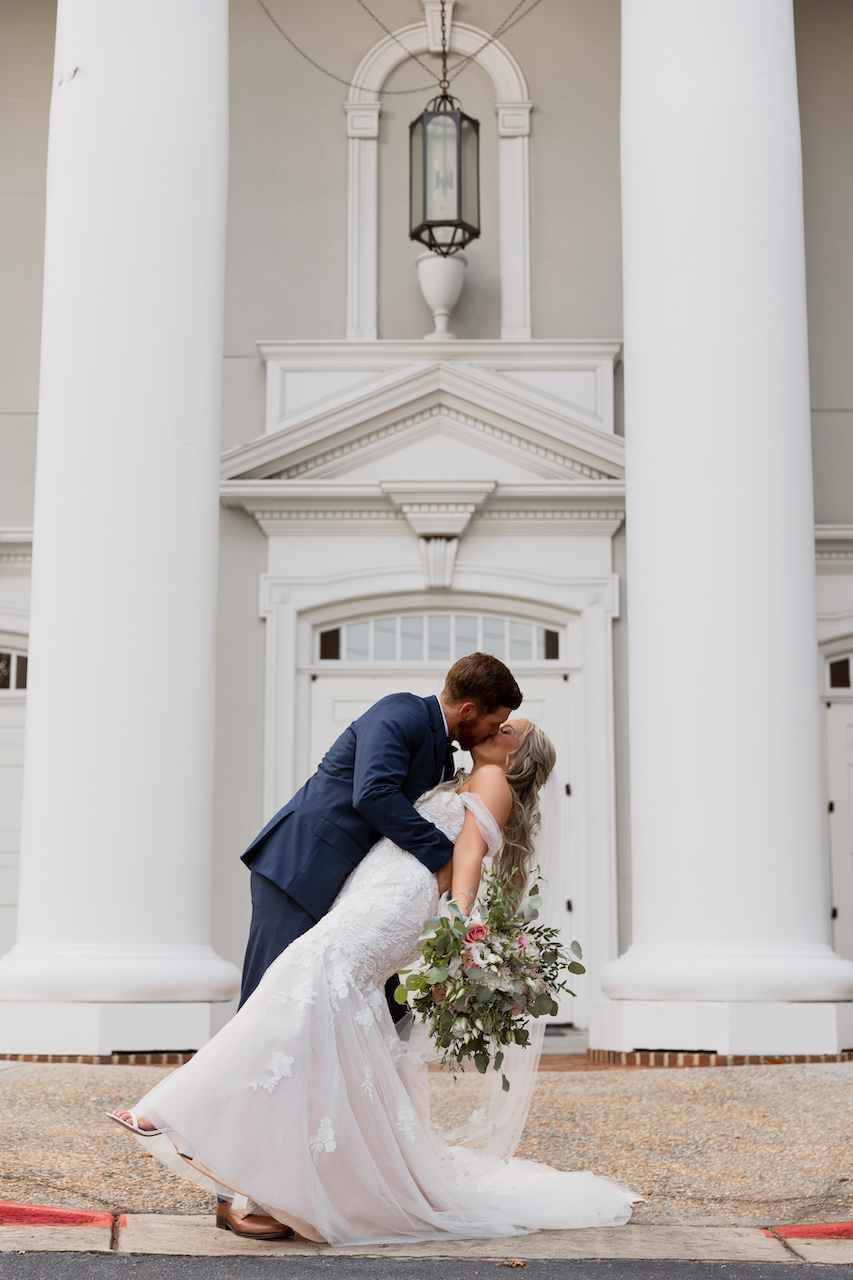 More Details
Date: June 11, 2022
Location: Dunwoody, GA
Wedding Dress Style: Lace Applique Mermaid Strapless Wedding Dress
Photographer: Spark Weddings
Inspired by this summer wedding in Georgia? Read more real wedding stories here!
We know how important your wedding day and special events are to you and we are doing everything in our power to serve you! You can shop with us 24/7 at davidsbridal.com or come see us at your local David's Bridal. Plus we are here for you to help guide you through your wedding planning! See tips for starting to plan your wedding at home, shopping for your wedding dress online with confidence, and more on the blog.
Planning a wedding? Sign up for our Diamond Loyalty program—it's free —and find local wedding vendors! Follow us on Instagram, TikTok, Pinterest, and Facebook for more real wedding inspiration, or click here to book an appointment.
Related Posts: