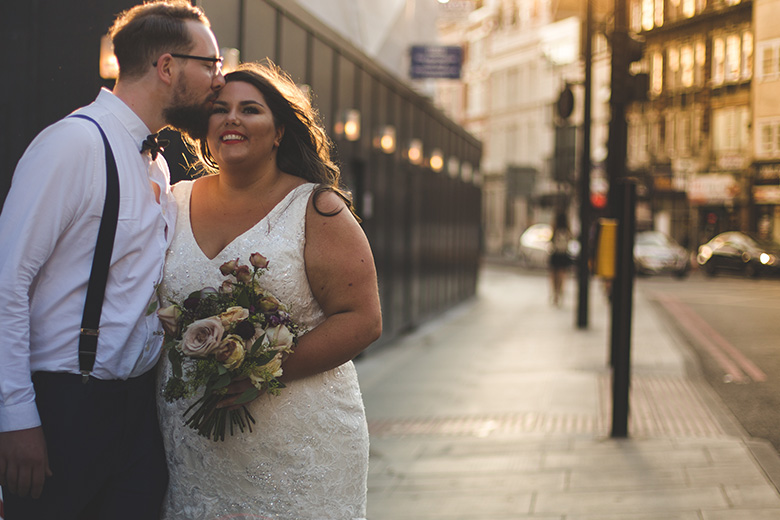 20 May

Real Weddings: Callie and Dan
A Relaxed, Industrial, Summer Wedding in London
Real weddings are so inspiring! To get you in the mood to plan—and party!—we asked real brides to spill the details on everything from getting engaged to finding their wedding dresses to the special touches and surprising moments that made their celebrations completely one-of-a-kind. Read on for Callie and Dan's relaxed summer wedding in London.
From the Corners of the Curve blogger
Best wedding planning advice:
Accept that you are bound to come up against bumps in the road. If you focus on what isn't working, you will take away from the special moments.
Did you know what kind of dress you were looking for before you started shopping?
I had an idea of what I wanted, but it really was a matter of trial and error. When David's Bridal invited me to try on dresses, I chose six different styles. One of them stood out to me more than the others, and I kept going back to look at it online. When I walked in, the dress I kept coming back to stood out even more. When I tried it on, the third of six dresses, I walked out of my changing room, looked in the mirror, and knew. I started crying, as did my bridesmaids. I know now that I chose that dress way before I tried it on.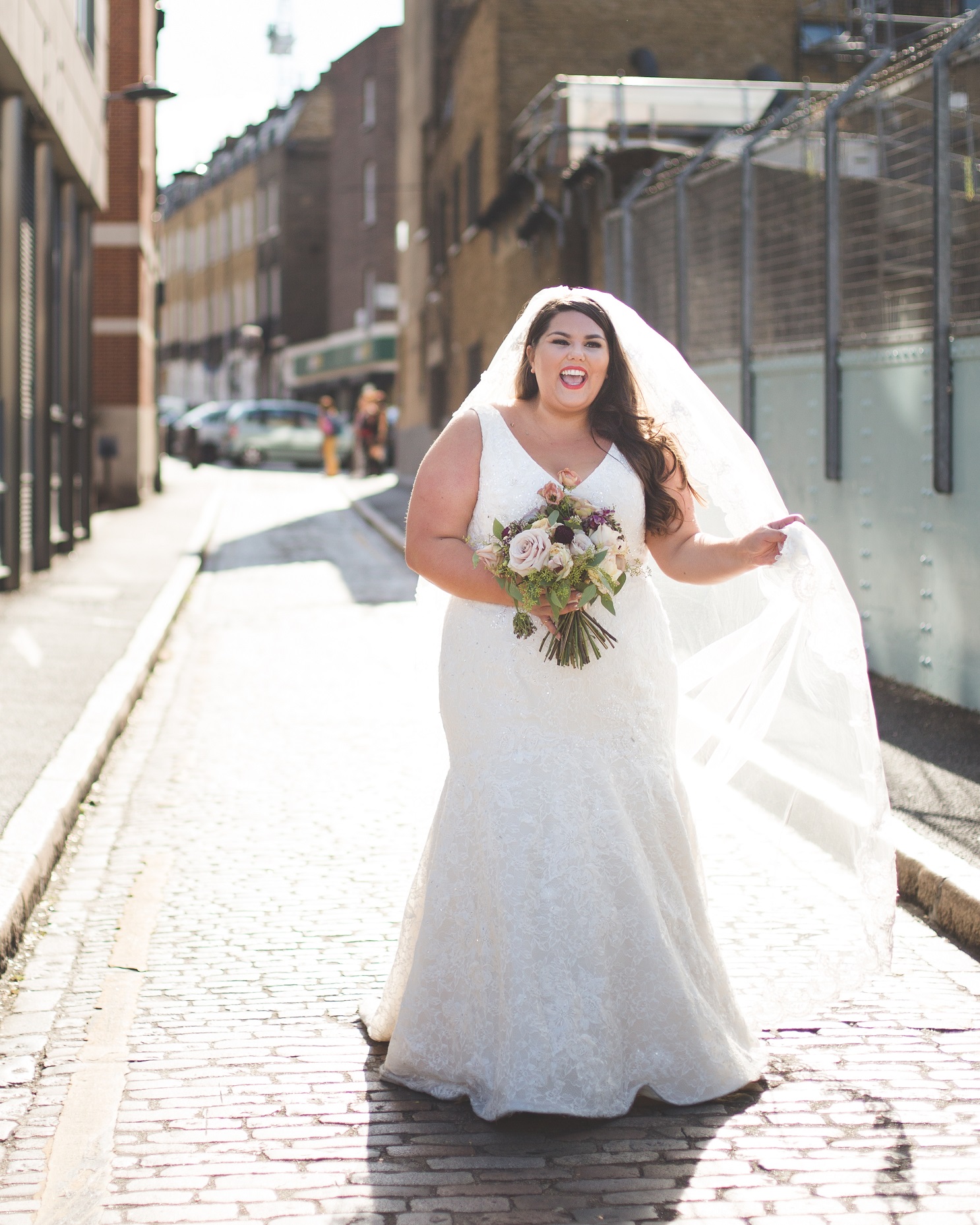 What did you love most about your dress?
My favorite part is the shape—the trumpet perfectly complemented the shape of my body and the deep V-neckline made me feel beautiful and womanly. I also wanted something that had sparkle, but not too much, so the lace and the gentle sparkle of the appliqué was perfect.
Favorite wedding memory:
We had a Spanish guitarist playing as we entered the venue, and the room was filled with light from the skylight. When our friends and family began to follow in behind, I took a look at everyone we loved, and it made my heart so full.
How did you decide on your dramatic veil?
I am half Spanish, so I wanted to add those touches into my day. I researched traditional Spanish dresses and I came across the mantilla, which is a long, lace veil. When I found one at David's Bridal, I was so happy because it had the perfect balance of tradition and modern style.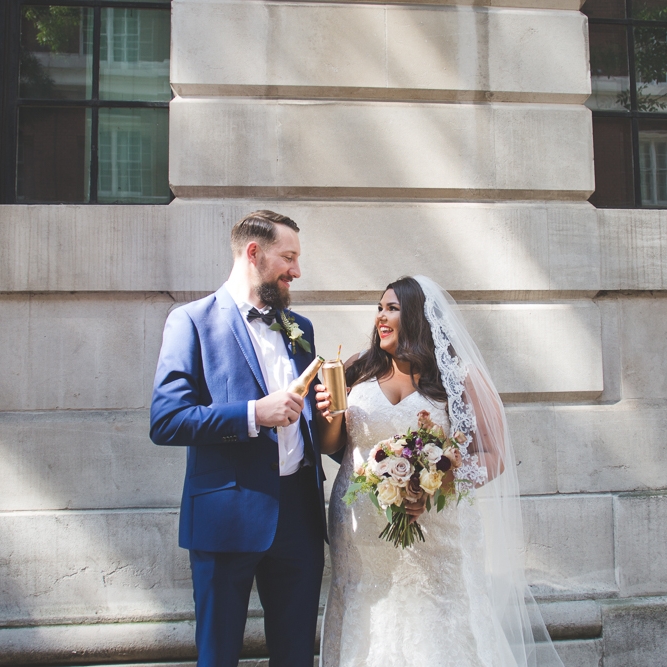 When you shared your wedding photos and stories on your blog, did you expect them to go viral? Why do you think they resonated with so many people?
I had no idea the wedding would go viral at all. When I began to share my photos, I decided to open up to my readers about what our day and my experience as a plus size bride meant to me. I know from speaking to other women that it's not the easiest being a bigger bride. There are certain expectations of how you should look, and with a real lack of representation in the wedding industry, I felt people should hear my story. So many women wrote to me to say I helped ease anxieties they were having.
More Details:
Silhouette: Mermaid / Trumpet
Location: London, UK
Date: August 6, 2016
Photographer: Kristy Mackenzie Photography
Wedding theme: Relaxed industrial
We know how important your wedding day and special events are to you and we are doing everything in our power to serve you! You can shop with us 24/7 at davidsbridal.com plus we are here for you to help guide you through your wedding planning! See tips for starting to plan your wedding at home, shopping for your wedding dress online with confidence, and more on the blog.
Related Posts: