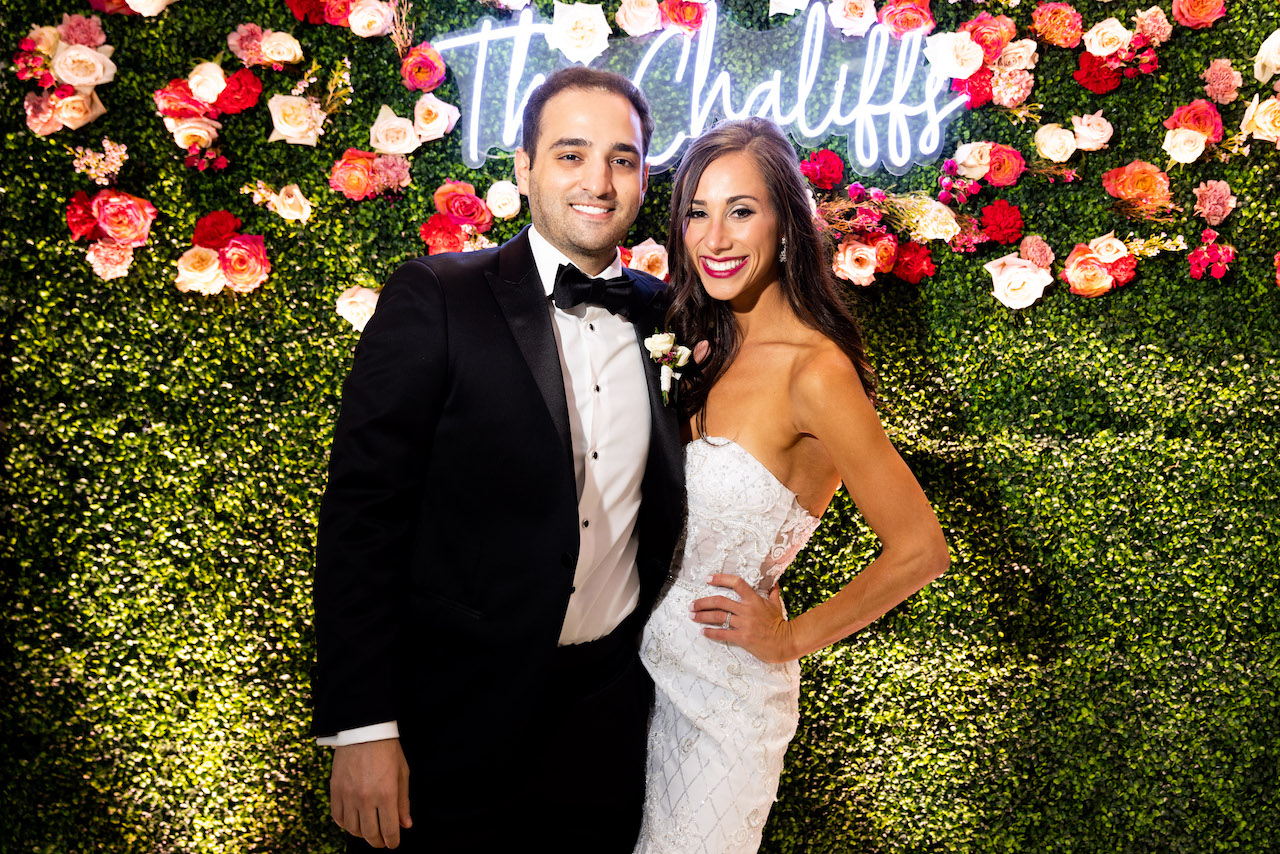 24 Nov

Real Wedding: Erica & Ryan, founders of Bride Brite
Dazzling Wedding at Zoo Atlanta
Real weddings are so inspiring! To get you in the mood to plan, we asked real brides to spill the details on everything from getting engaged and finding their wedding dresses to the special touches and surprising moments that made their celebrations completely one-of-a-kind. Today's real wedding features newlyweds Erica & Ryan Chaliff. Together, this dynamic duo created Bride Brite, a fast, safe, and sensitivity-free teeth whitening solution. Their wedding was one for the books—full of mega-watt smiles & dazzling details. Keep reading to see more from their special day!
Briefly tell us how you and your fiancé met! How did you know that he was the one?
Ryan was a year older than me at the high school I transferred to my junior year. Fast forward to March 2016 when I got into Columbia University for graduate school. He was there for dental school. I reached out to Ryan to see if he wanted to grab lunch and he told me to meet him at the clinic. He came out in his scrubs, called my full name, and at that moment, I was thinking—dang that dentist is cute!
At lunch, we caught up on life and I did notice that he was "checking all of my boxes" when thinking about the future. After lunch, he texted me and asked what my plans were for dinner. Immediately following the most perfect New York first date, I knew that this was unlike any other guy I have dated in the past. I knew from the beginning he was the one.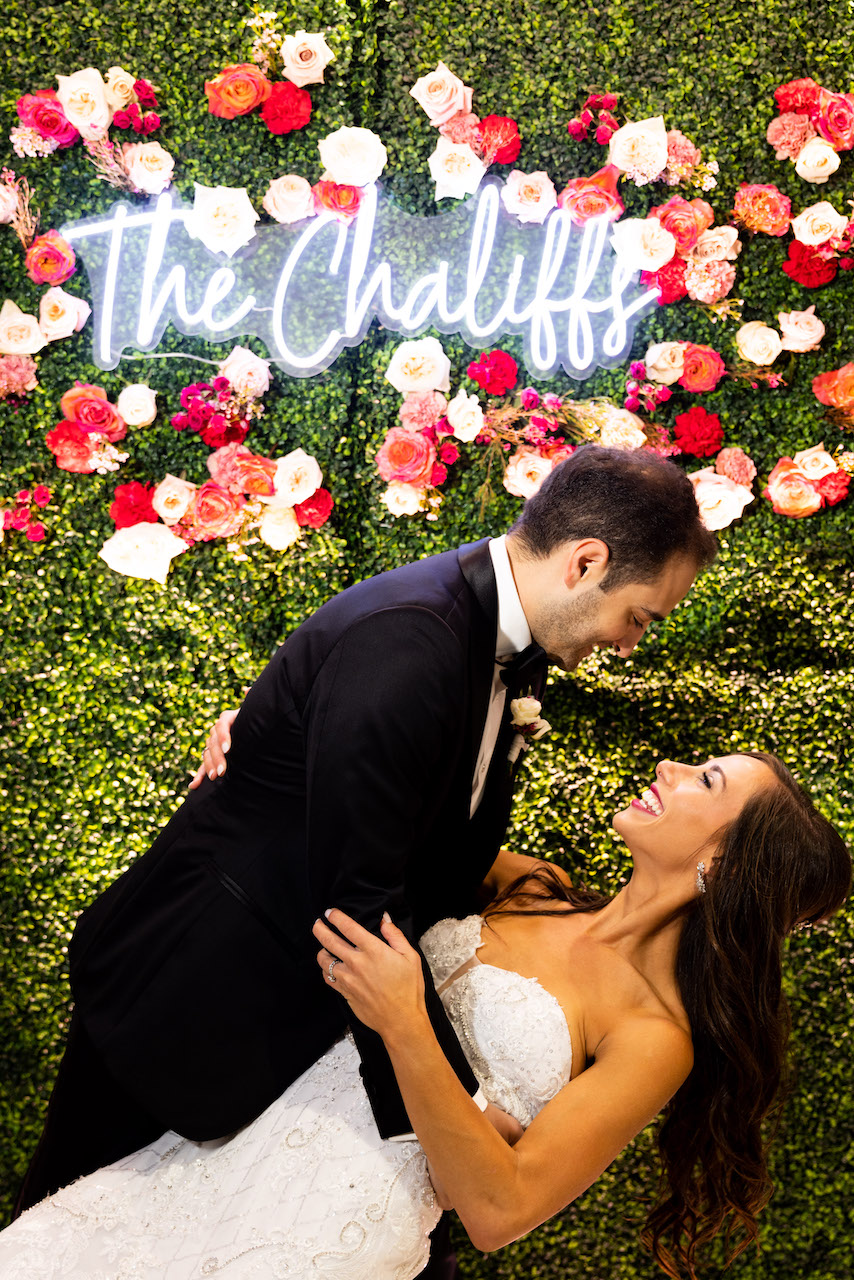 Tell us your proposal story!
In March of 2019, my parents were opening up a restaurant in Myrtle Beach, SC. My dad called Ryan up in front of the crowd to cut the ribbon for the grand opening. At this moment, I was still aloof because I thought this was just a nice gesture my dad was doing to include Ryan. He brought me up there with him (again, still seemingly normal, because I don't mind the spotlight whereas Ryan typically hates it). As soon as he said my full name, I quickly realized that this was the moment. Surrounded by both of our parents and 100+ strangers, I said yes! We got to enjoy the rest of the day celebrating with brunch, champagne toasts, cookie cake, and a sunset cruise to top it all off.
How did you decide on your wedding day look?
My wedding day look was a glam version of myself. I love sparkles, so the combo of my dress and booties was such a unique look I wanted to rock! I felt as if I was glowing on my wedding day and I couldn't be happier with my wedding day look.
What was your favorite detail about your look?
Sparkles, sparkles, and more sparkles! Once again, I embody the Bride Brite #StayBRITE mantra. I knew that I wanted a dress with detail and oh did this dress have gorgeous detail.
How did you feel when you knew that you #foundtheone?
Just like finding my man, when you know you know. I originally found the dress online and knew that it was going to be the one. As soon as I put that stunning dress on, I knew that I would not want to take it off!
Tell us about your wedding day!
My wedding day was truly the most perfect day of my (our) entire life. I knew that I was going to cherish every second, and going in with that mentality brought positive vibes all day long. We were married by my cousin who is a Rabbi in a beautiful ceremony under a gorgeous chuppah. Our band was phenomenal and kept the party going till 1 AM! Our dance floor was packed and we all truly had a blast celebrating a wedding that has been planned for 2+ years.
Was there a highlight or most memorable moment of the day?
As cliche as this sounds, I cannot pick just one highlight because each moment was special in its own way. If I were to break it up from the morning there were a few highlights:
Bridal Suite: Right before photography and videography arrived in our suite, I brought my bridesmaids together for a pump-up dance party! This started the energy I needed to carry me through the rest of the day. We blasted the speakers, popped champagne, and all 10 of my gorgeous party animals (repping animal print to be on theme for the zoo) got in our morning cardio while bringing the energy we all needed!
First Look: Originally we had planned to do our first look with our pup, Flash, outside. We had to deviate from the planned first look spot due to some logistics. This also put us behind schedule a bit. That being said, our first look was still one of the most memorable. Ryan and Flash brought the biggest smile to my face. Brides, remember, everything may not go as planned. Though, if you tell yourself from the beginning that no obstacle will ruin your day, that positive mindset will provide you with the best day ever!
Ceremony: Walking down the aisle in front of our family and friends was definitely a moment I had been dreaming about. I walked down to an instrumental version of A Thousand Years and that song alone brought me all of the emotions. Seeing my husband on the other side validated what this moment was all about.
Reception: The highlight of our reception was the Hoorah and the last song. Being lifted in that chair was an absolute blast (I couldn't stop laughing up there). During the last song, our bridal party and immediate family joined us on stage with the band!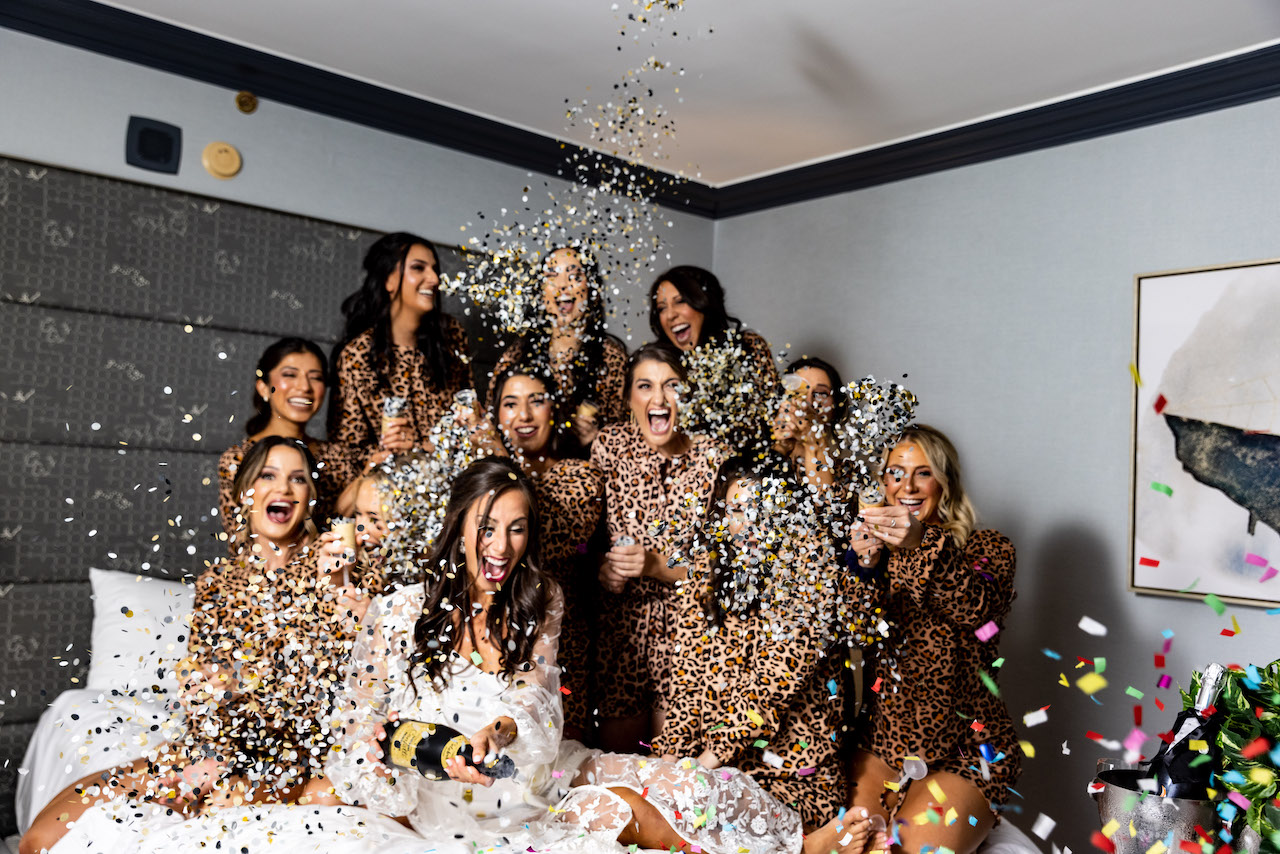 What was your must-have bridal essential?
Bride Brite! I am a firm believer that beauty resonates from within. When you feel your best, you will look your best because confidence is key. For me, having a BRITE smile and wedding white teeth was exactly what I needed to empower me on my wedding day (after all, I was marrying a dentist). We created Bride Brite to not only bring me the smile I dreamt of having, but also show brides that she, too, should smile her BRITEST on that special day. It did not stop there… We launched Groom Glow so that your groom, too, could be a part of the wedding prep process.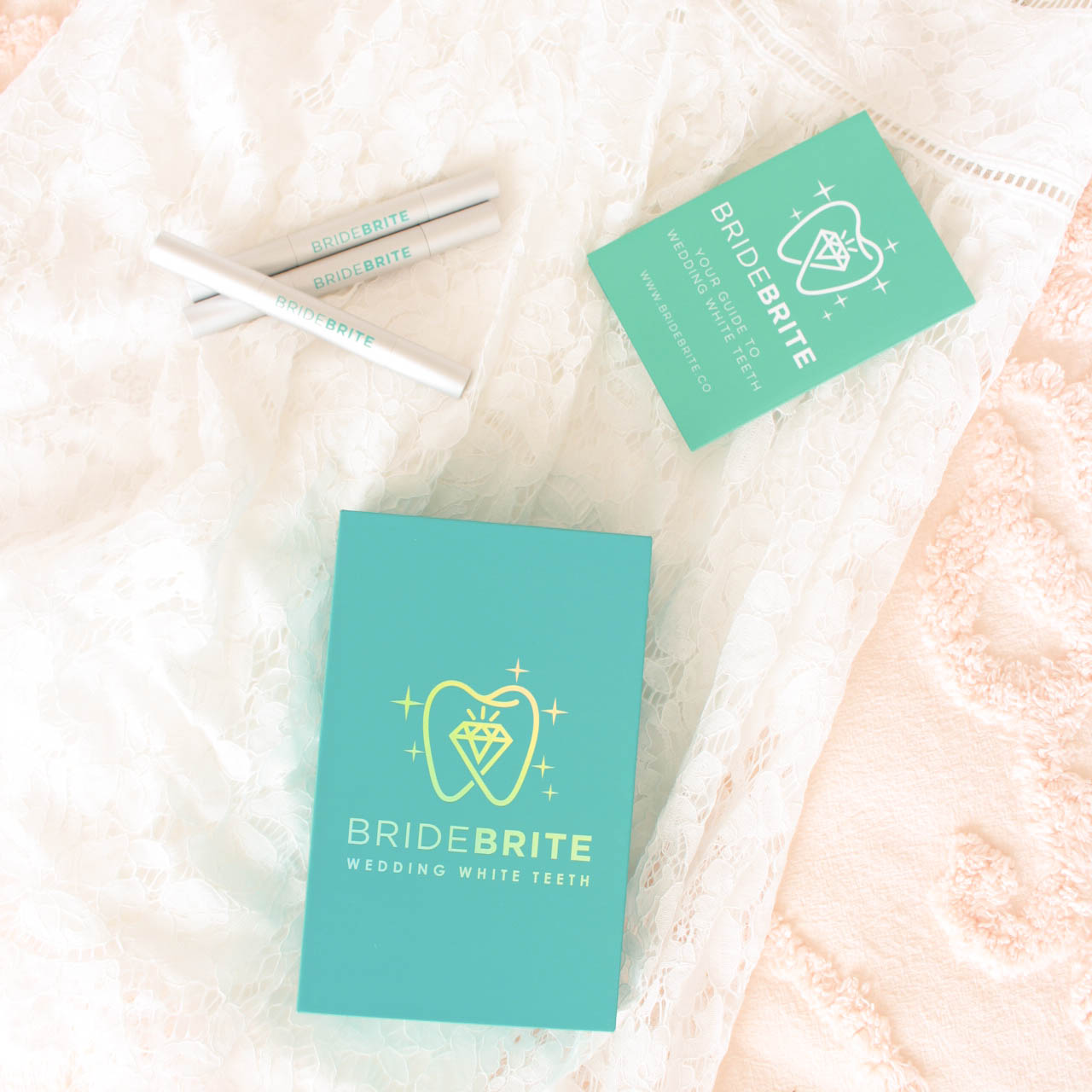 What advice do you have for brides that are planning their weddings right now?
At the end of the day, it's about you and the person you are marrying. Enjoy the process and do what makes both of you happy! Have fun with the planning, too. Turn planning into date nights. Enjoy every moment of this process and do not rush the fun stuff! Prioritize what means the most to both of you. Enjoy every single moment because the day will go by faster than you think!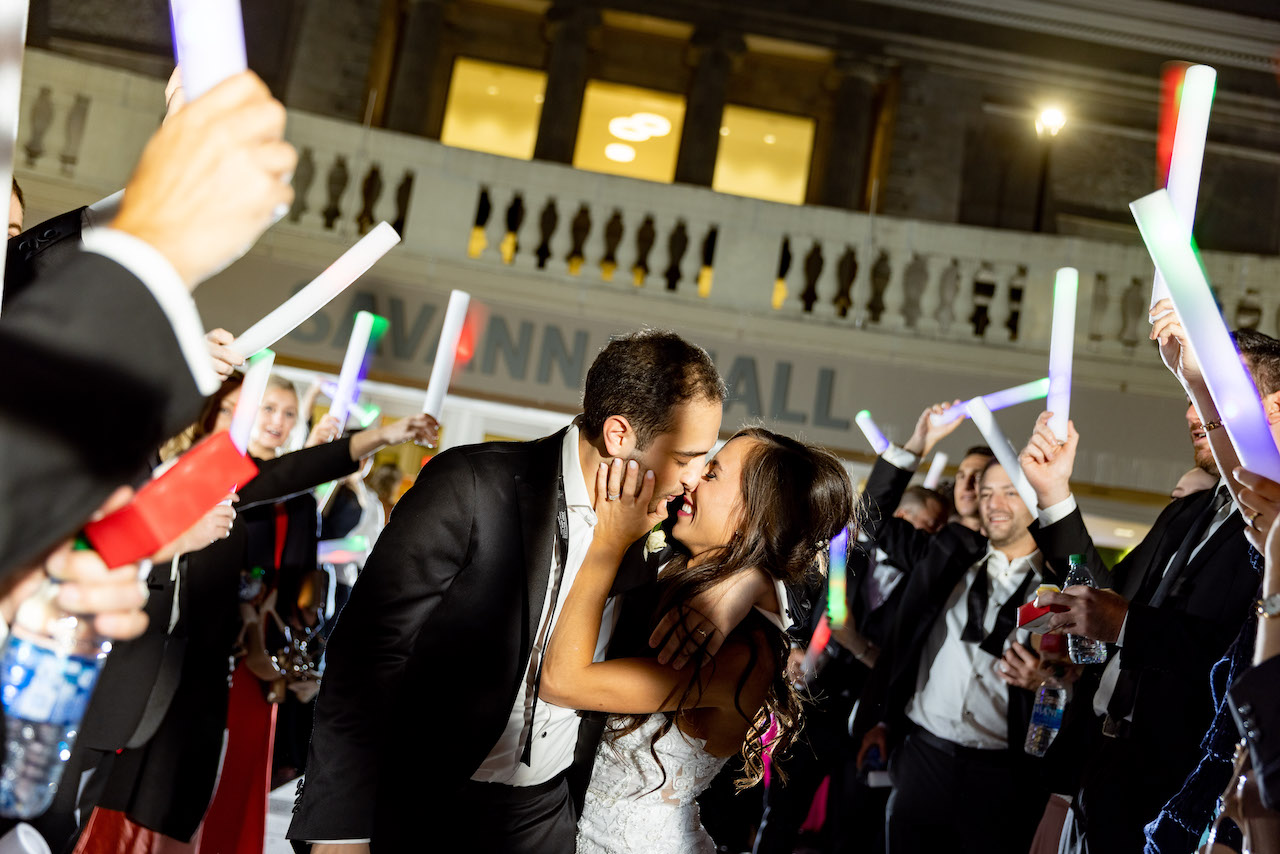 Anything else you'd like to share?
I love connecting with other real brides. Please tag @bridebrite in your wedding photos and share your faves with us. In exchange, I can send you and your S.O. free refill whitening pens! May BrideBRITE help you #stayBRITE throughout your entire wedding journey. Congratulations and enjoy every moment of this exciting time. Most importantly, don't forget to smile!
More Details:
Wedding Date: October 16th, 2021
Wedding Location: Savanna Hall at Zoo Atlanta
Dress Style: Beaded Brocade Embellished Mermaid Wedding Dress
Wedding Song: "New Light" by John Mayer
Wedding Cake Flavor: Two flavors: tuxedo (chocolate) and salted caramel
Photographer: Sharon Theresa Wheaton
Love this dazzling wedding at the zoo? Read more real wedding stories here!
We know how important your wedding day and special events are to you and we are doing everything in our power to serve you! You can shop with us 24/7 at davidsbridal.com or come see us at your local David's Bridal. Plus we are here for you to help guide you through your wedding planning! See tips for starting to plan your wedding at home, shopping for your wedding dress online with confidence, and more on the blog.
Planning a wedding? Sign up for our Diamond Loyalty program—it's free! Follow us on Instagram, Pinterest, and Facebook for more real wedding inspiration, or click here to book an appointment.
Related Posts: