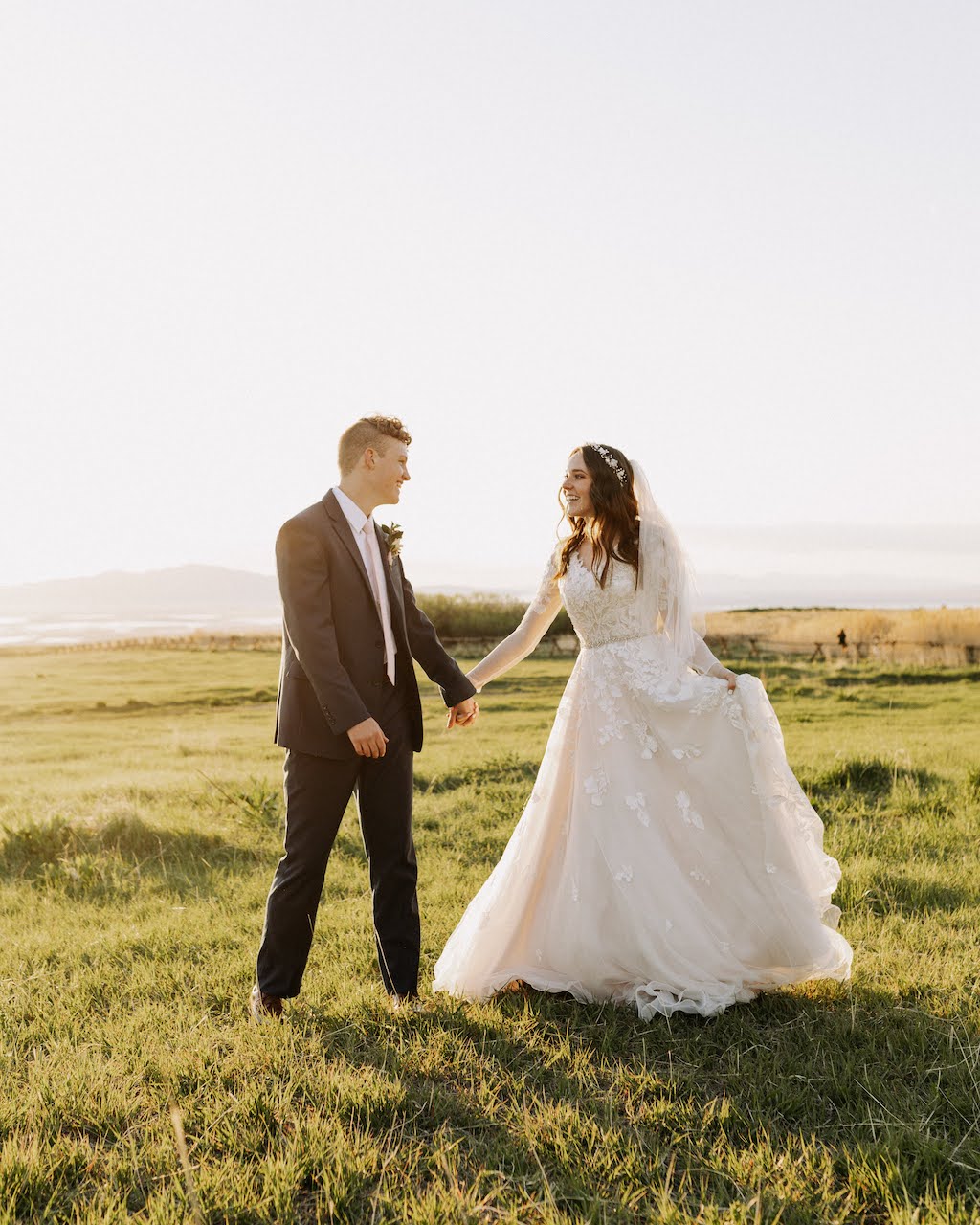 18 Aug

Real Wedding: Annie & Gabe
Classic Rustic Wedding
Real weddings are so inspiring! To get you in the mood to plan, we asked real brides to spill the details on everything from getting engaged to finding their wedding dresses to the special touches and surprising moments that made their celebrations completely one-of-a-kind. Today's real wedding is full of romantic elements & rustic decor! From the homespun touches to the delicate lace to the delicious donut treats, Annie & Gabe's classic rustic wedding has us swooning for days!
Briefly tell us how you and your fiancé met!
The first time we met was when we were 15, on the first day of driver's ed during our sophomore year of high school. We were in the same friend group all throughout high school but didn't start dating until our senior year when I asked Gabe on a date.
How did you know that he was the one?
One day we were taking a walk talking & laughing when it just hit me, I couldn't picture my life without him.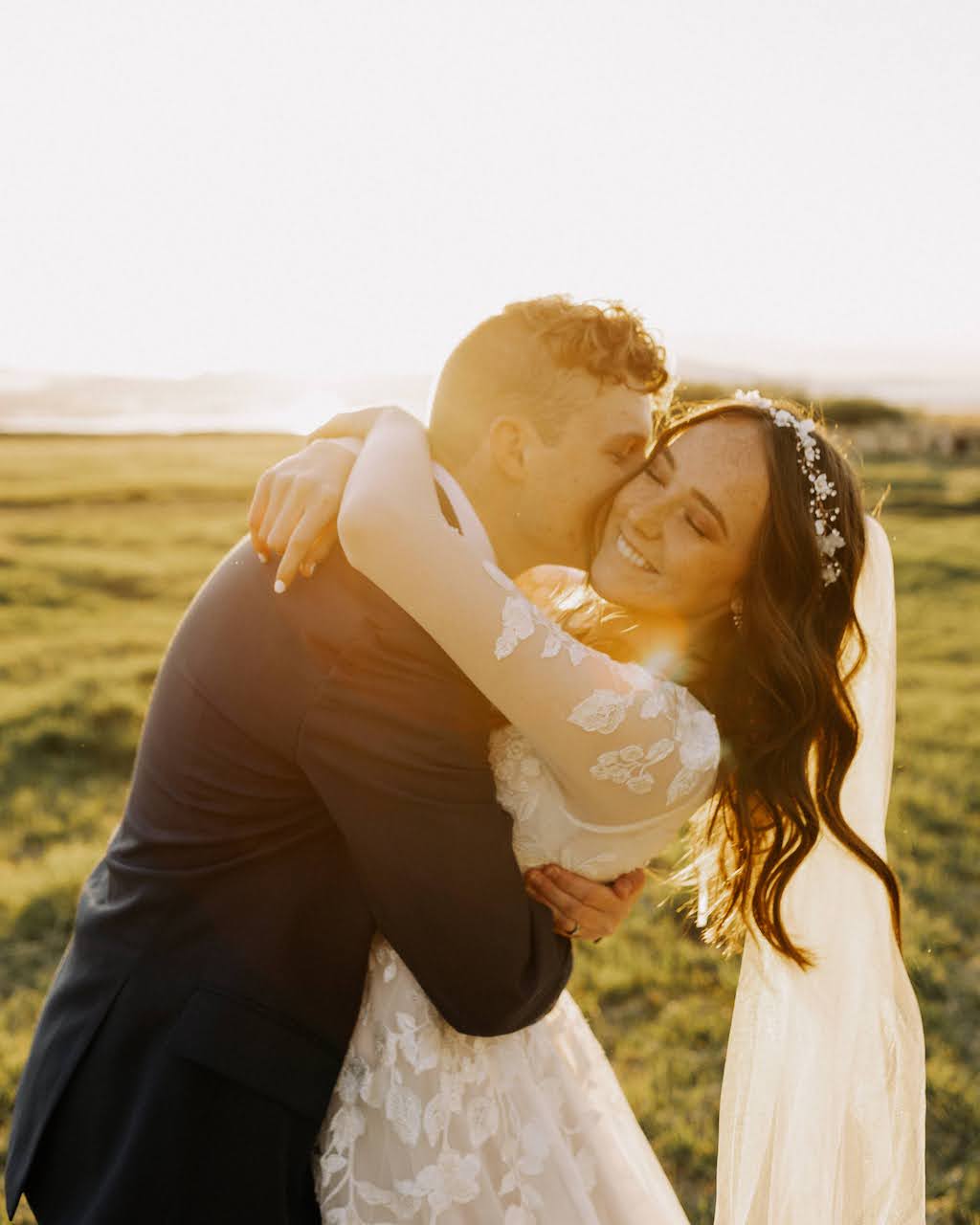 How did you both decide on your wedding day look?
Just like most do, I have had a Pinterest wedding board since I was 13 dreaming about the big day. I knew a lot of what I wanted.
Do you have any shopping advice for future brides?
Don't be afraid to try different styles. You might have one dress in mind, but you know what will look & feel the best on.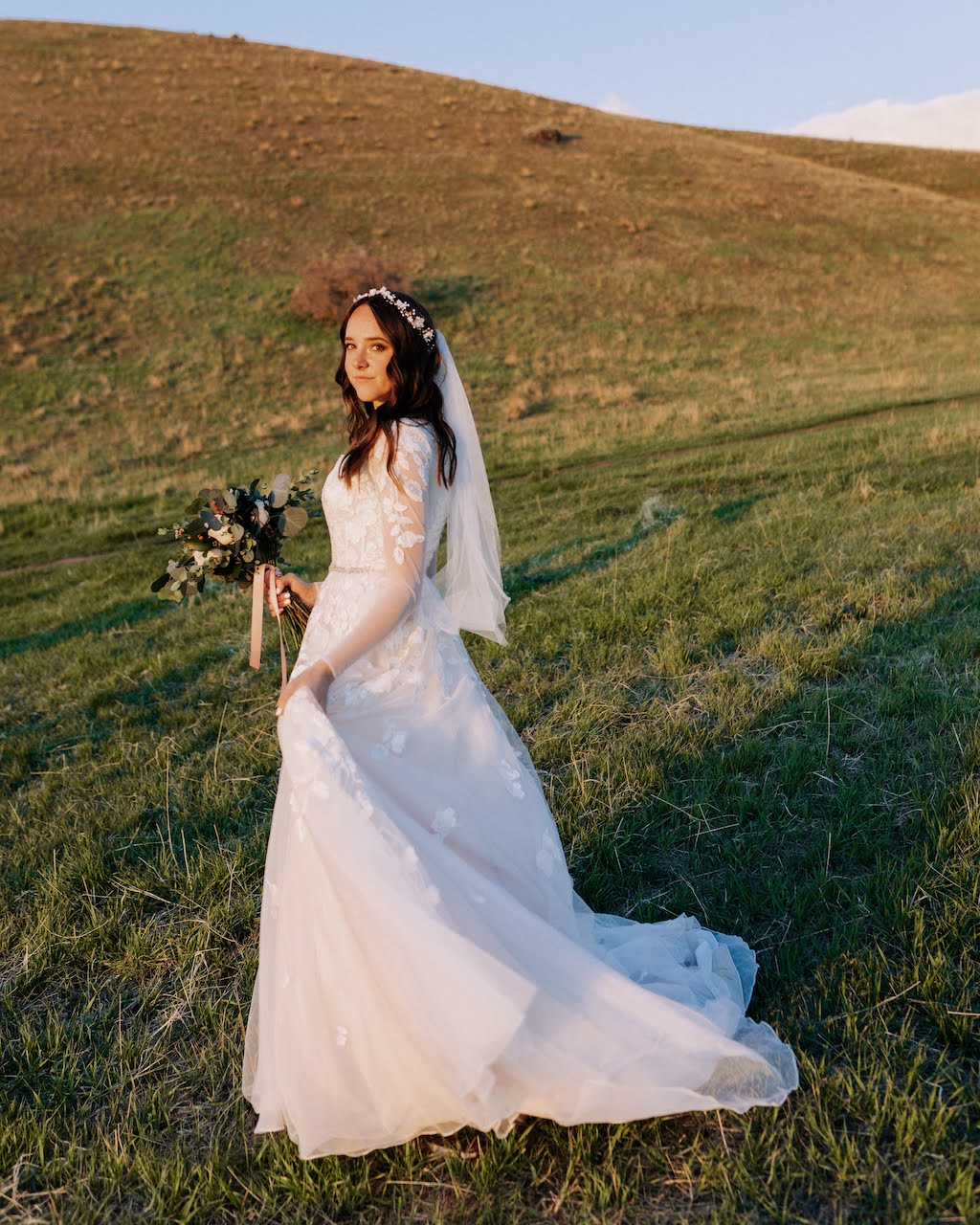 What was your favorite detail about your look?
I bought a hair crown, it was absolutely beautiful, I felt like a princess. I also loved how well my dress flattered my body.
How did you feel when you knew that you #foundtheone?
I was so excited. Every time I went back in for a fitting/alterations appointment, I grew more and more excited to wear the dress and fell in love with it even more.
Tell us about your wedding day!
We were sealed and married in the Ogden Utah Temple, it was a beautiful day, with so many smiles and so much happiness. After the ceremony, we drove to our luncheon and finished off the night with a beautiful reception. We served all sorts of doughnuts (they're my absolute favorite)!
Was there a highlight or most memorable moment of the day?
This wasn't on our wedding day, but instead a couple of weeks before. We had a first look for just the two of us. It was such a special moment when he saw me in my dress. I have never felt more beautiful. On our wedding day, we were able to be sealed and married in the temple and the moment we walked out of the temple, we had our families cheering us on. It was a time of pure joy.
Did anything funny or unexpected happen?
When Gabe went to throw the garter, ALL of the boys ran away from it!
Is there something you wish you had known before the big day/while you were planning the wedding?
Don't stress over the small things! The day goes by so fast, you should try to enjoy things while they are happening. Relax and have fun!
Did you have to make any changes to your wedding plans because of Covid?
We chose to have a backyard wedding. The wide-open space allowed our friends & family to feel safe and take extra precautions if they desired to.
What was your favorite DIY or personal touch?
I created the layout of my cake. We had a TON of donuts on the bottom of the stand and the cake on top.
What did you do to stay stress-free on your wedding day?
I tried to remember the reason we were doing all of this. It wasn't really about the food, or all the people there, or the pretty dress, it was about me & Gabe. All that mattered was that we were together!
What's your best wedding planning advice?
Don't waste money on things you can do yourself! You can do a lot of DIYs with your family & friends.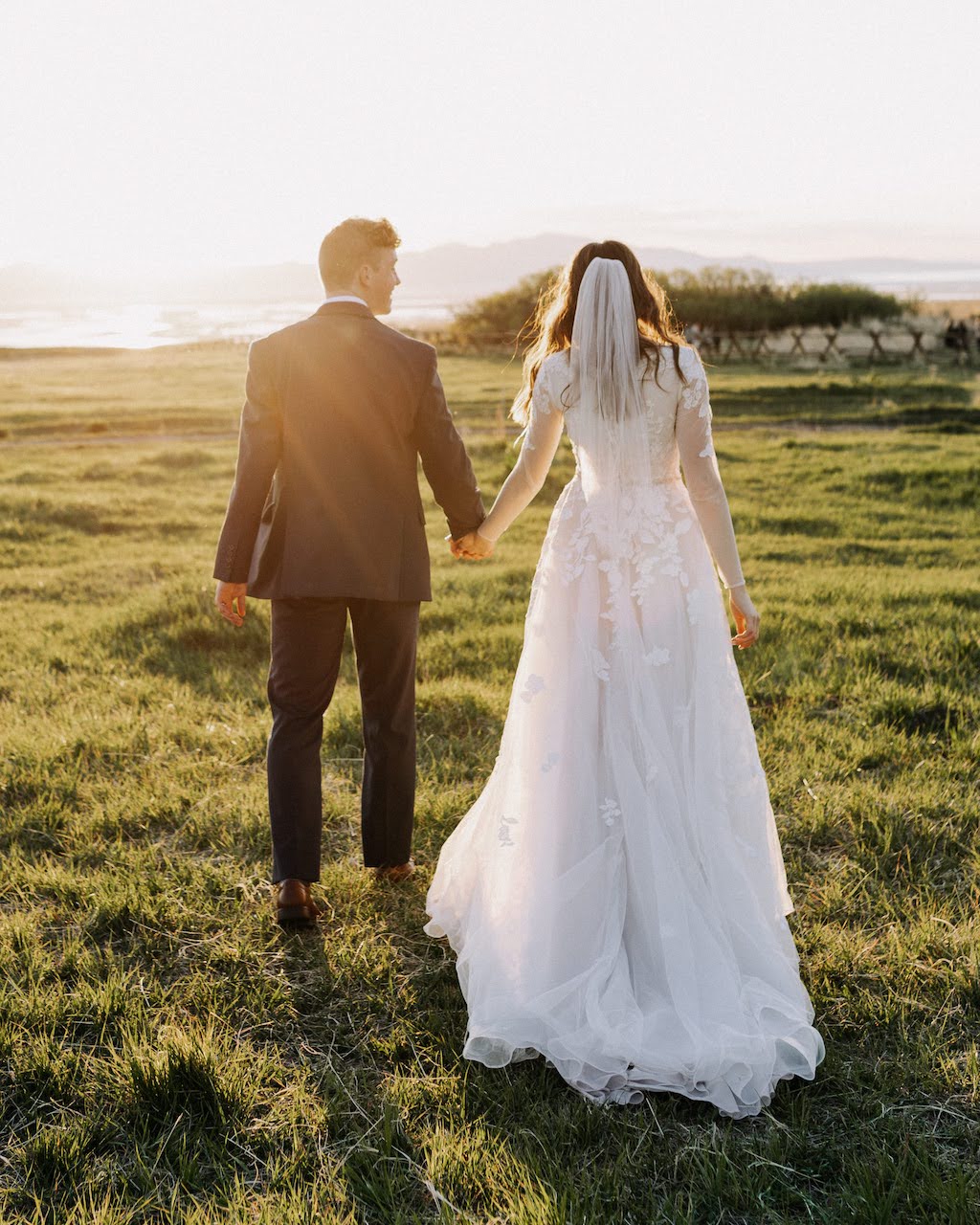 More Details:
Date: May 15th, 2021
Wedding Cake Flavor: Strawberry & Vanilla
Wedding Song: "Best Shot" by Jimmie Allen
Dress Style: Illusion Sleeve Plunging Ball Gown Wedding Dress
Photographer: Annie Eyring
Love this classic rustic wedding? Read more real wedding stories here!
We know how important your wedding day and special events are to you and we are doing everything in our power to serve you! You can shop with us 24/7 at davidsbridal.com or come see us at your local David's Bridal. Plus we are here for you to help guide you through your wedding planning! See tips for starting to plan your wedding at home, shopping for your wedding dress online with confidence, and more on the blog.
Planning a wedding? Sign up for our Diamond Loyalty program—it's free! Follow us on Instagram, Pinterest, and Facebook for more real wedding inspiration, or click here to book an appointment.
Related Posts: