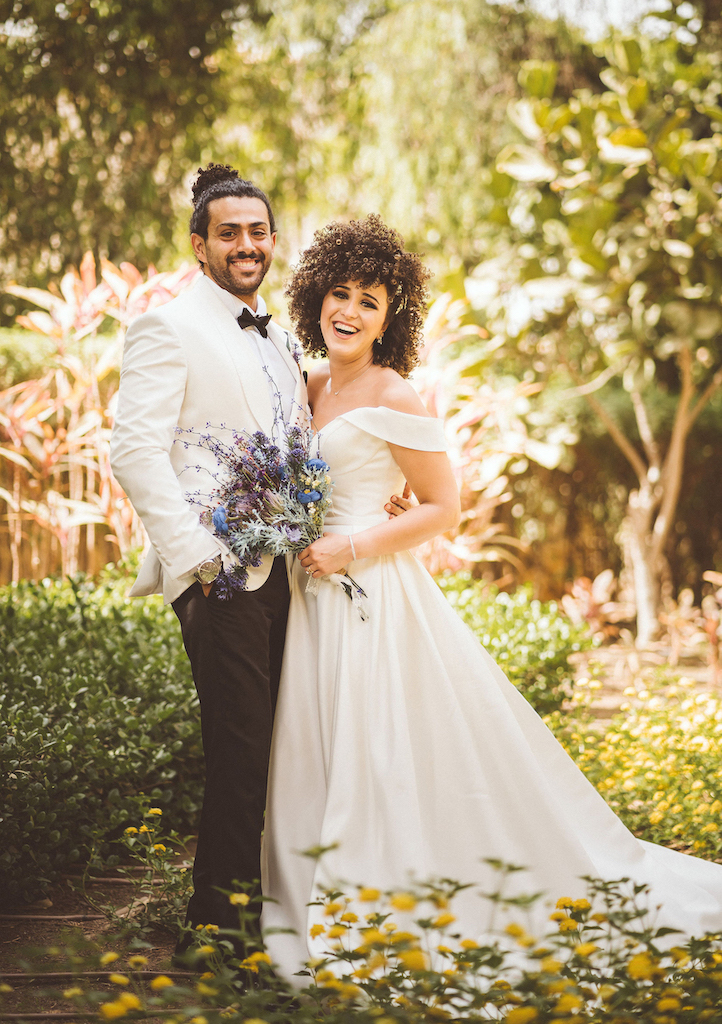 16 Jun

Real Wedding: Madlin & Abanoup
Romantic & Intimate Wedding In Egypt
Real weddings are so inspiring! To get you in the mood to plan, we asked real brides to spill the details on everything from getting engaged to finding their wedding dresses to the special touches and surprising moments that made their celebrations completely one-of-a-kind. Today we're taking a trip to Cairo for Madlin and Abanoup's special day! Read on for more details from this romantic & intimate wedding in Egypt!
Briefly tell us how you and your fiancé met! How did you know that he was the one?
I met him at work, where he was a colleague. I knew he's the one when I got sick and had to undergo a painful surgery. He stayed and never left my side for a moment.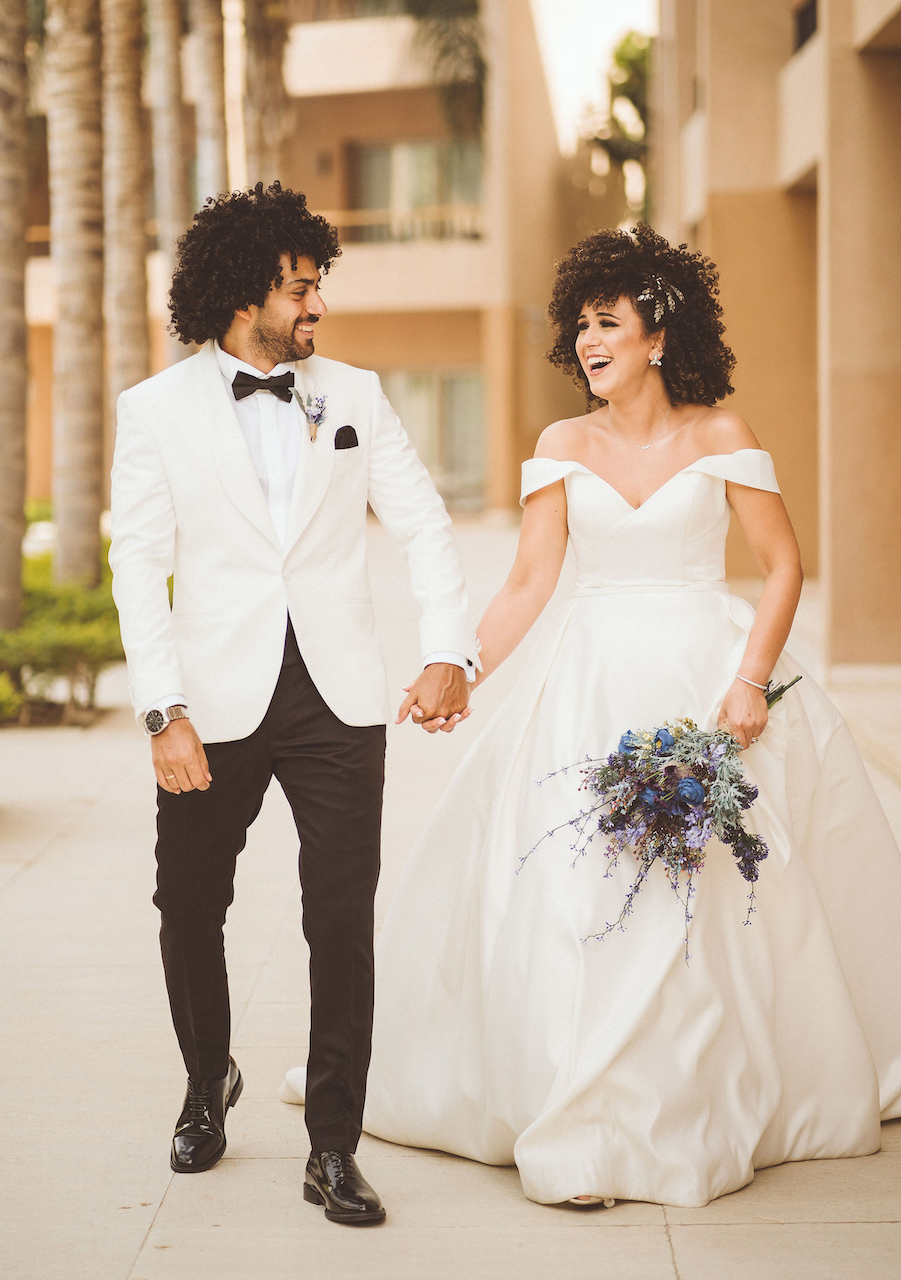 Tell us your proposal story!
He gathered all our friends & family and proposed in the middle of a square in one of the most beautiful districts in Cairo.
What was your favorite detail about your look?
My natural curls and simple look! Abanoup even loosened his hair to match my look.
How did you feel when you knew that you #foundtheone?
I felt relieved when I saw it. I can't describe the feeling, I just knew it was the one!
Was there a highlight or most memorable moment of the day?
The ceremony was remarkable, but the vows were the ones that thawed my heart.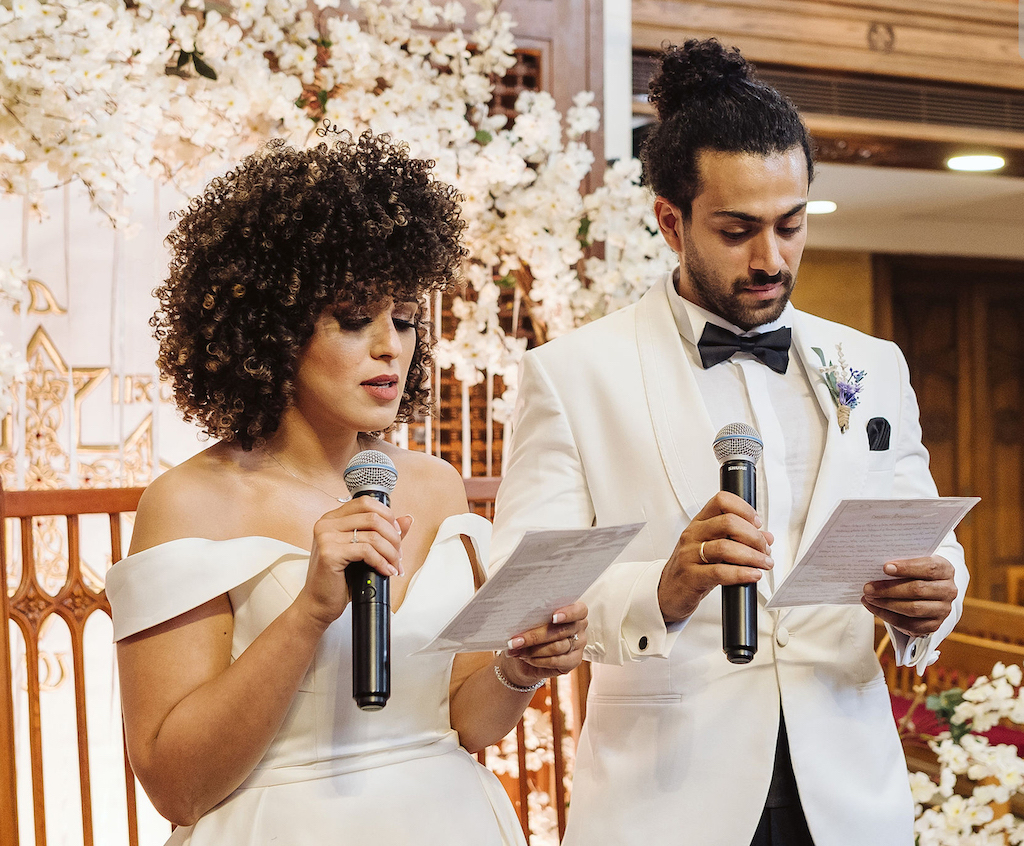 What advice do you have for brides that are planning their weddings right now?
My best piece of advice is to stay stress-free when planning. The most important thing is to focus on is your relationship and how true & sincere it becomes every day.
More Details:
Date: May 7th, 2021
Location: Cairo, Egypt
Dress Style: Off the Shoulder Satin Ball Gown Wedding Dress
Wedding Song: Ganbak Ala Toul "Always by your side" by Abd El Fattah Grini
Wedding Cake Flavor: Red Velvet
Photographer: DotWeddingsEG
Love this romantic & intimate wedding in Egypt? Read more real wedding stories here!
We know how important your wedding day and special events are to you and we are doing everything in our power to serve you! You can shop with us 24/7 at davidsbridal.com or come see us at your local David's Bridal. Plus we are here for you to help guide you through your wedding planning! See tips for starting to plan your wedding at home, shopping for your wedding dress online with confidence, and more on the blog.
Related Posts: