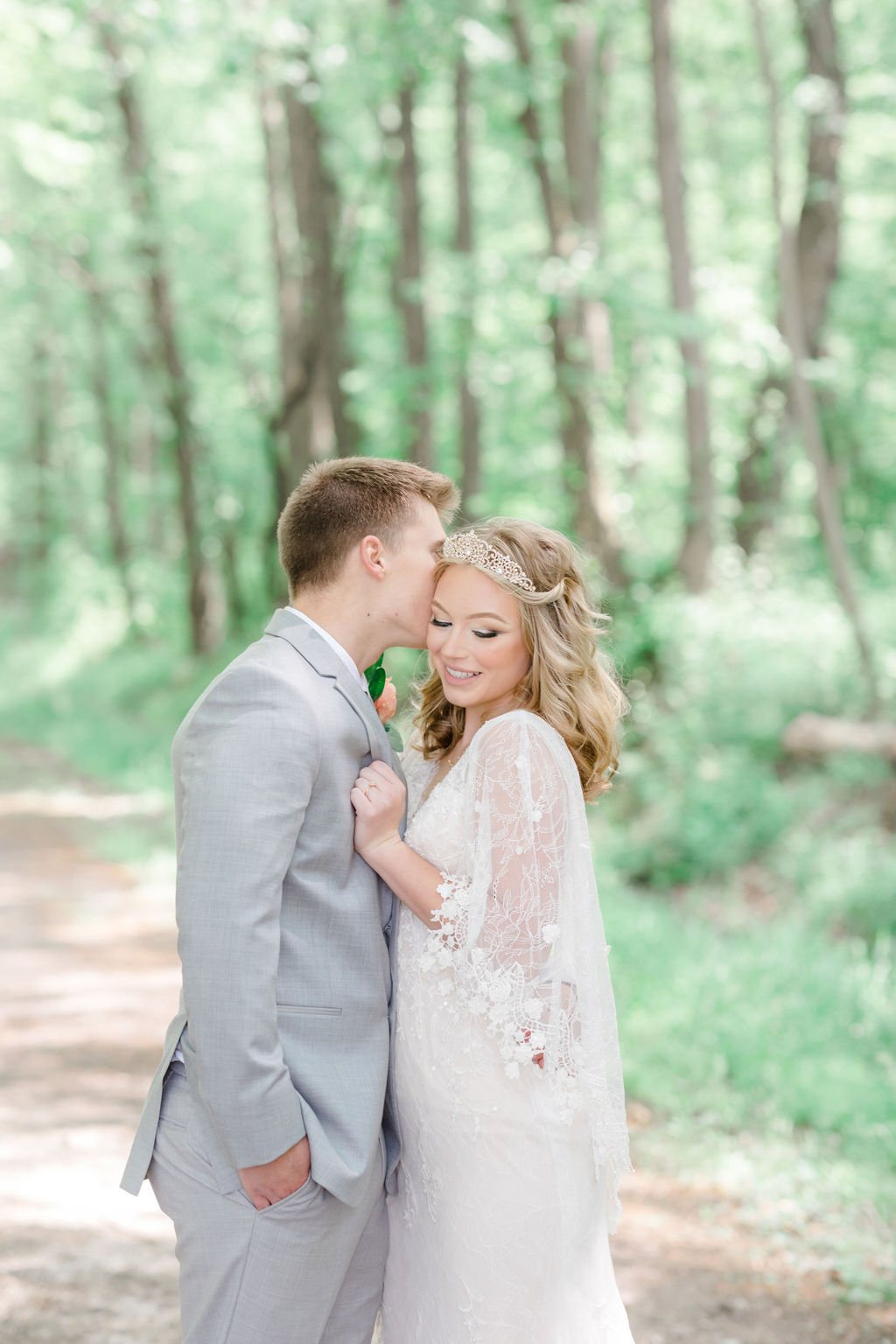 09 Jun

Real Wedding: Nicole & Jacob
Dreamy Springtime Wedding
Real weddings are so inspiring! To get you in the mood to plan, we asked real brides to spill the details on everything from getting engaged to finding their wedding dresses to the special touches and surprising moments that made their celebrations completely one-of-a-kind. Today we're inspired by pastel-colored florals, delicate lace & homespun touches. Read on for more details about Nicole & Jacob's dreamy springtime wedding!
Briefly tell us how you and your fiancé met? How did you know he was the one?
We've actually known each other since I was in 5th grade! It was so long ago neither of us really remember exactly how it happened. We know we met through our church/youth group though. He actually had a huge crush on me then, but I was only in 5th grade so I thought he was weird and really didn't like him. Then one day my senior year, before volleyball practice I just said "hey!", and after practice, he was texting a mutual friend to get my number! Two weeks later we started dating. He's so good to me and we're best friends. It's never hard to talk to him and we're always laughing with each other. When we're not laughing (fighting) it's never for long and we're both understanding. That's how I know he's the one.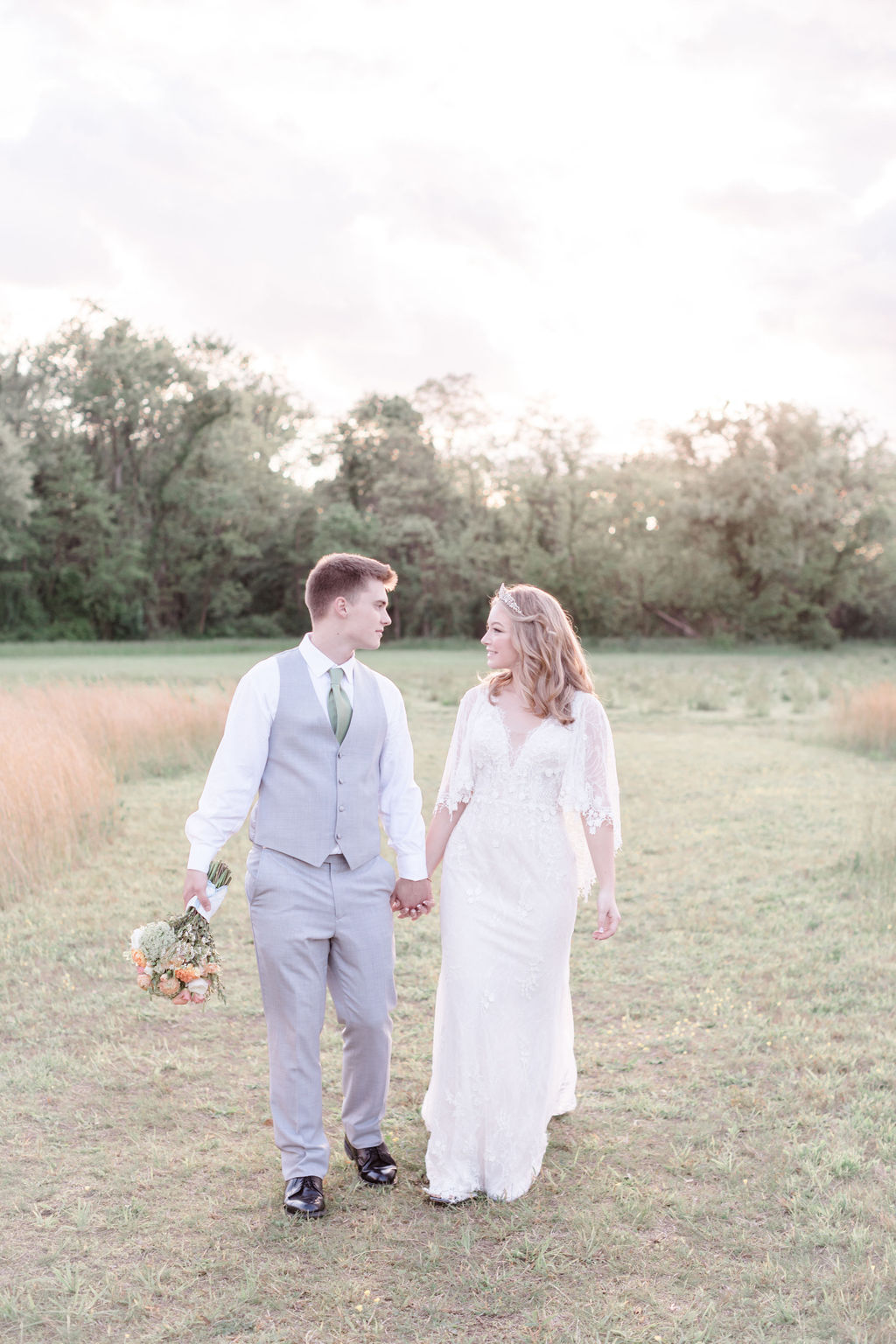 Tell us your proposal story!
He was stationed in Pensacola with the Navy and it had been a while since we'd seen each other. Two of my closest friends drove down with me to visit him for the weekend. We had the whole weekend planned out so that we could make the most of our time. On Saturday we drove to Gulf Shores and decided to go on a hike at the state park. On the hike, we walked to the end of a lookout point/dock. We were about to head back and that's when he got on one knee. Then he dropped the ring. It fell in the water. My friends and I were freaking out! Then he pulled out another ring! He got an extra ring to prank me! I haven't gotten him back yet, but I will.
How did you both decide on your wedding day look?
So our wedding was actually planned in a little less than two months. A lot of things were planned as we went. I know a lot of girls have every detail of their wedding planned out on a Pinterest board but I didn't. Of course, I had a wedding board but it was full of so many different styles, so there wasn't one specific way I wanted things at the beginning of planning. There also wasn't a specific look Jacob wanted. When I went shopping I had about a month and a half before the wedding day. I was really scared because I know a lot of people go six months to a year in advance! Davids Bridal in Newark Delaware was so helpful! Especially Destiny and the manager! They both made sure I found the perfect dress and that it would be in on time!
Do you have any shopping advice for future brides?
Keep an open mind and have fun! I was told that only a couple of people had any interest in one of the dresses I tried on, but it ended up being the one! Try on a dress of every style even if it's not the one you've always dreamed about! And if you really like a dress add the veil and accessories to make sure it's exactly what you want!
What was your favorite detail about your look?
The sleeves!! I absolutely loved the sleeves! I really just love formal dresses in general, but the angel wing sleeves are something I liked and looked for since I did pageants in middle school and going to prom high school!
How did you feel when you knew that you #foundtheone?
I felt like I never wanted to take the dress off, I was glowing and beautiful. I loved how unique it was. It was only the second dress I tried on, but when I tried others on nothing compared to it.
Was there a highlight or most memorable moment of the day?
One of the most memorable moments was when one of Jacob's family members sang for us. The song was You and Me by Kennedy Chesney, and it was amazing. We had no idea it was going to happen but it ended up being really special for us! Another highlight was the shoe game! We actually almost forgot about it, and while I was dancing Jacob wrote down 20 questions. I'm so glad we remembered because it was a lot of fun!
Did anything funny or unexpected happen?
If it's true that rain on your wedding day is good luck, then Jacob and I will be VERY lucky. Our ceremony was supposed to be outdoors and the reception in a tent. Due to all the rain, our ceremony had to be moved into the tent. We weren't thrilled, but everything still looked beautiful. The rain ended in time for cocktail hour, so we got lots of amazing photos. However, while my maid of honor, McKenzie, was giving her toast/speech there was a terrible wind and rainstorm. The seating chart actually fell over and hit a guest! The wind ended quickly, but for most of the day, it was raining.
What flavour was your wedding cake?
Our wedding cake was vanilla, but it wasn't really the main dessert. My mom loves to bake and actually did all of our desserts. We had creme brûlée because it's Jacob's favorite, and mini chocolate-covered strawberry cheesecakes because they're my favorite. We had the cutest sugar cookies and a few other treats as well.
What was your favorite DIY or personal touch?
My favorite personal touch was definitely my jewelry which also made up my something old, something new, something borrowed, something blue. I wore my grandmother's diamond bracelet which was passed down to me as something old. For something new I got earrings that matched my tiara. Something borrowed was my moms dainty diamond necklace. For something blue I got blue heels! Another personal touch I really liked was having a photo of my grandparents that are no longer with us. They got a seat at the ceremony and I really loved having them there in spirit. Another favorite was our signature cocktails! We had the blushing bride which was a rosé with cotton candy on top. The other was called the golden groom. It was Tennessee honey whiskey with ginger ale and peaches. My dad and I actually picked and canned the peaches ourselves!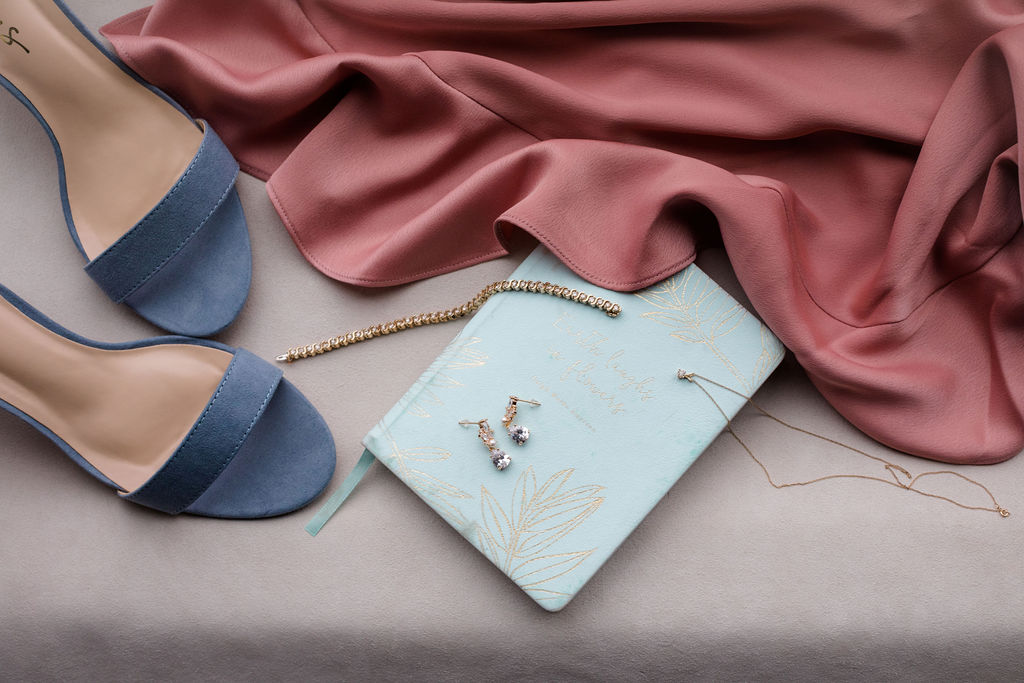 What's your best wedding planning advice?
My biggest piece of advice is to always listen to other people's opinions and thoughts on your wedding, but never take them to heart and definitely don't act on them if you don't like it. It's a day for you and your significant other; you are letting everyone celebrate with you and providing them with a great time. It is not your job to make everyone happy. Invite who you would like and do things the way you want, and don't put too much thought into how others feel about it because it is YOUR day, NOT theirs.
What advice do you have for brides that are planning their weddings right now?
Let people help you, and if you can afford a wedding planner definitely get one. Don't forget about the little details like favors, signs, signature drinks, and fun things for guests to do. The little details bring the overall look together and help make your day perfect. I would also definitely leave a good portion of your budget for florals and a photographer. In my opinion, the florals make everything even more beautiful. Having a photographer with a style you love is so important for looking back on your wedding day and sharing it with people in the future. I absolutely loved my photographer, Mo Garrett, because she was so fun, kind, and really cared about getting the perfect shot for us!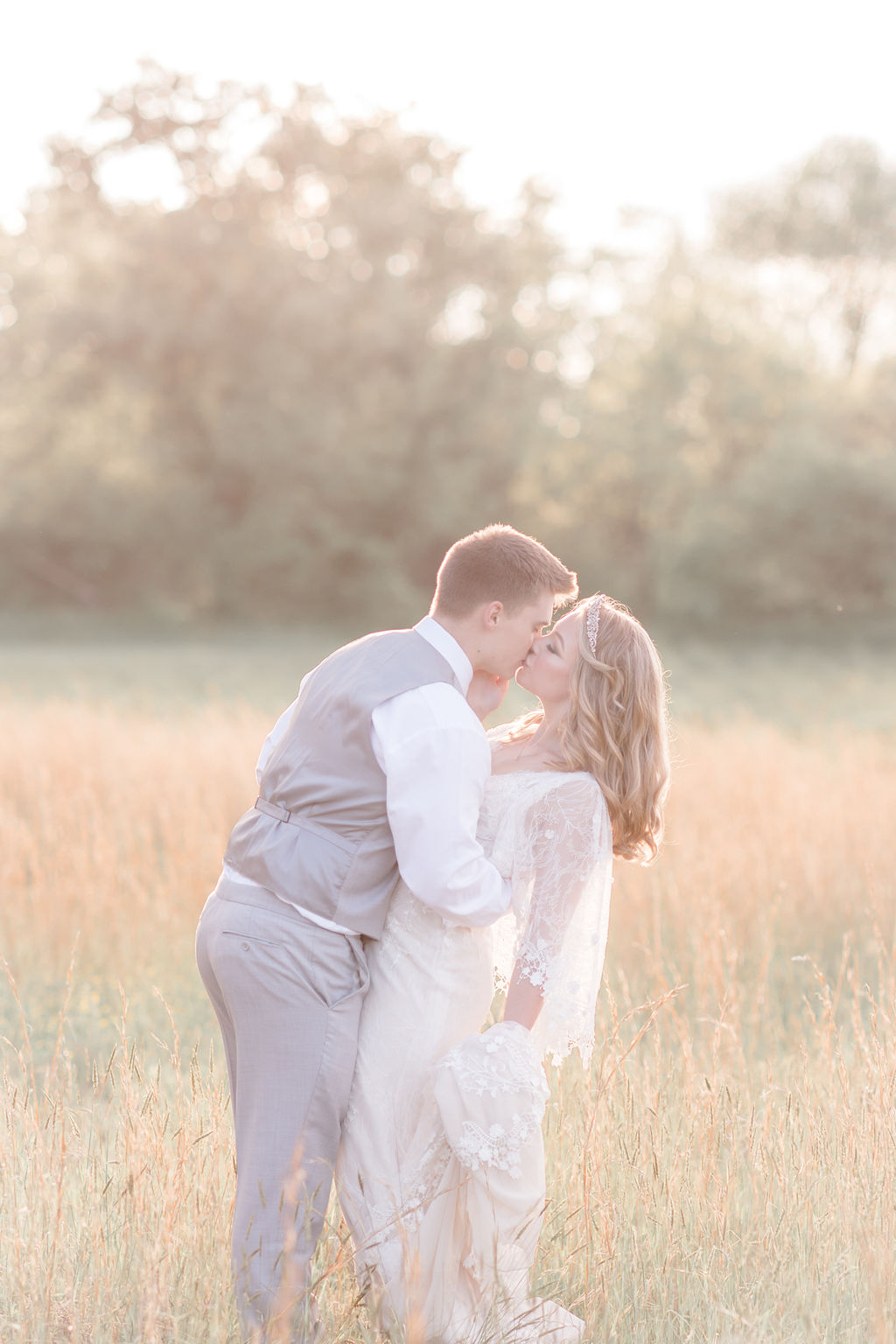 More Details:
Date: May 8th, 2021
Location: Prancing Deer Farm
Dress Style: Lace Wedding Dress with Crochet Trim Capelet
Wedding Song: Yours by Russell Dickerson
Photographer: Mo Garrett
Love this dreamy springtime wedding? Read more real wedding stories here!
We know how important your wedding day and special events are to you and we are doing everything in our power to serve you! You can shop with us 24/7 at davidsbridal.com or come see us at your local David's Bridal. Plus we are here for you to help guide you through your wedding planning! See tips for starting to plan your wedding at home, shopping for your wedding dress online with confidence, and more on the blog.
Related Posts: