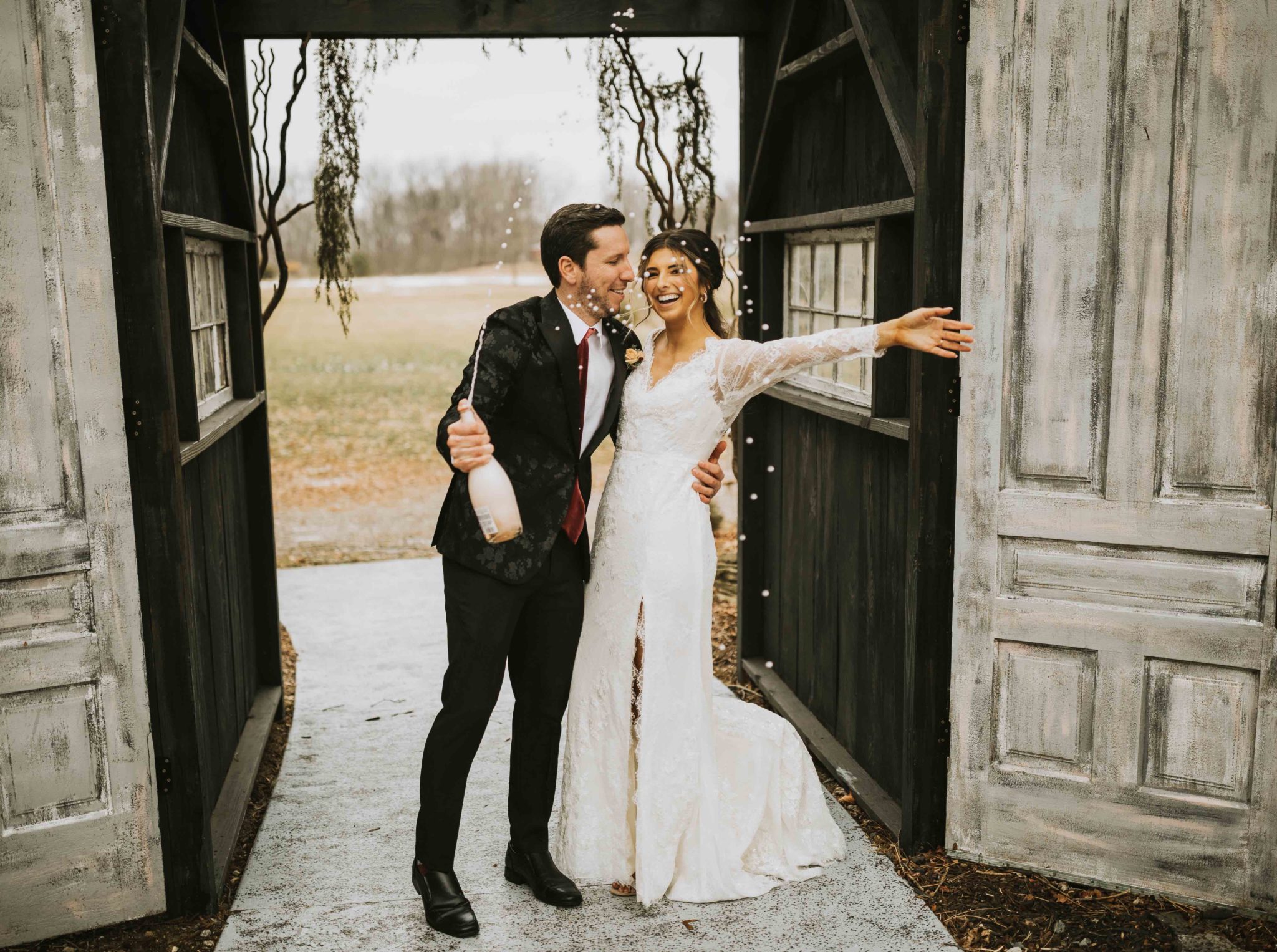 24 Feb

Real Wedding: Tiffani & Alex
An Intimate Rustic Micro-Wedding in Indiana
Real weddings are so inspiring! To get you in the mood to plan, we asked real brides to spill the details on everything from getting engaged to finding their wedding dresses to the special touches and surprising moments that made their celebrations completely one-of-a-kind. Tiffani and Alex postponed their big wedding for next year but still wanted to make things official. Read on for their lowkey micro-wedding in Indiana.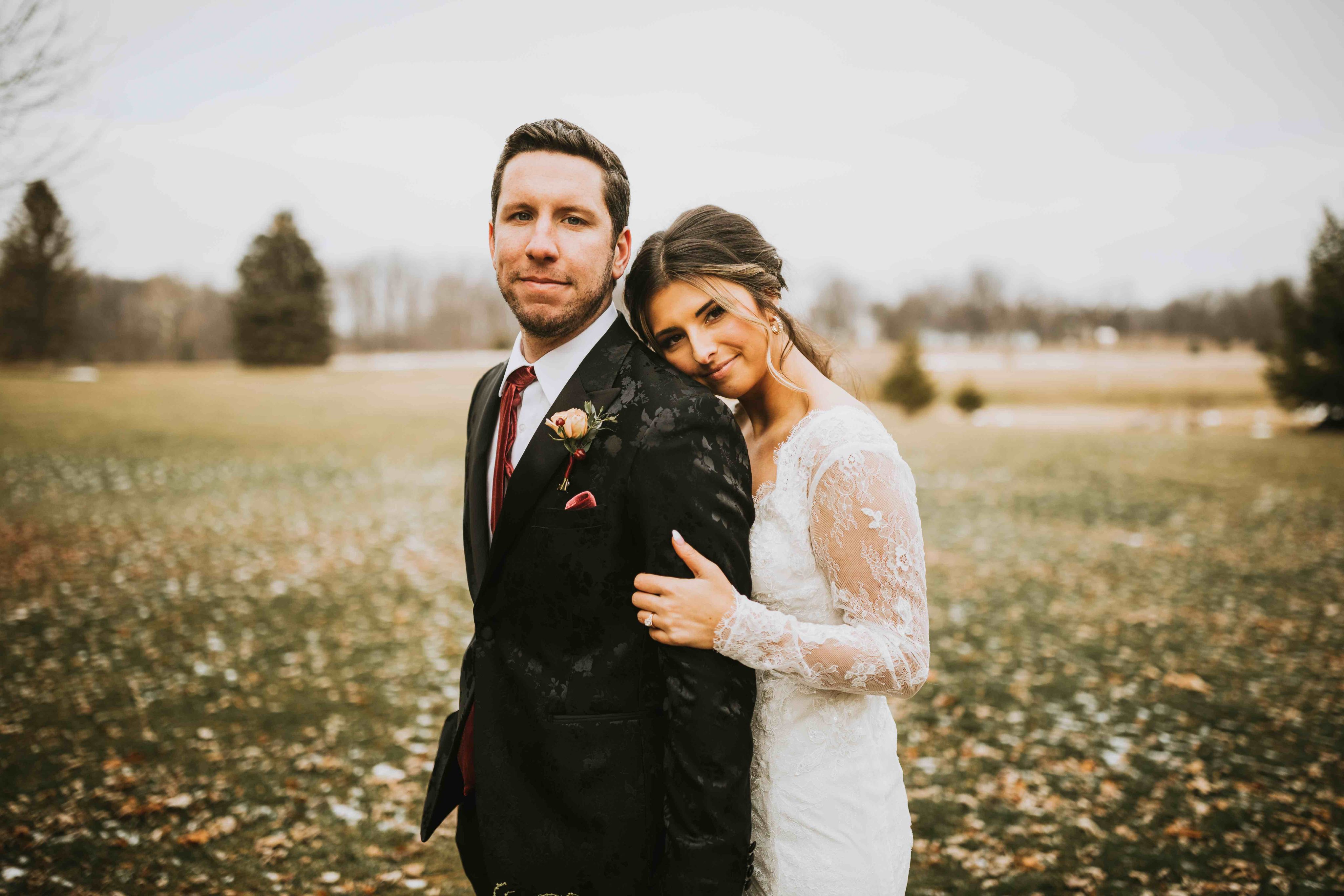 Briefly tell us how you and your fiancé met!
We met at a Halloween party in college in 2015! I never dated many guys growing up because I am so picky and a hopeless romantic. I was ready to date him not even a week after we met and that's really how I knew he was the one.
Tell us your proposal story!
We love to travel together and planned a trip to Dallas, TX. I had told him If we were going to be that close to Magnolia that I wanted to make a day of that and so we did. He proposed in Waco, TX on a bridge!
How did you decide on your wedding day look?
I've always wanted sleeves, so that was a must for me! And since I'm still saving my original dress for a larger celebration later this year, I wanted something very different than that!
Do you have any shopping advice for future brides?
I feel like there's a lot of pressure to cry or feel like you just know right away that that's "the one" but don't put that pressure on yourself. Just have fun and acknowledge things you love about each dress and how it makes you feel about yourself.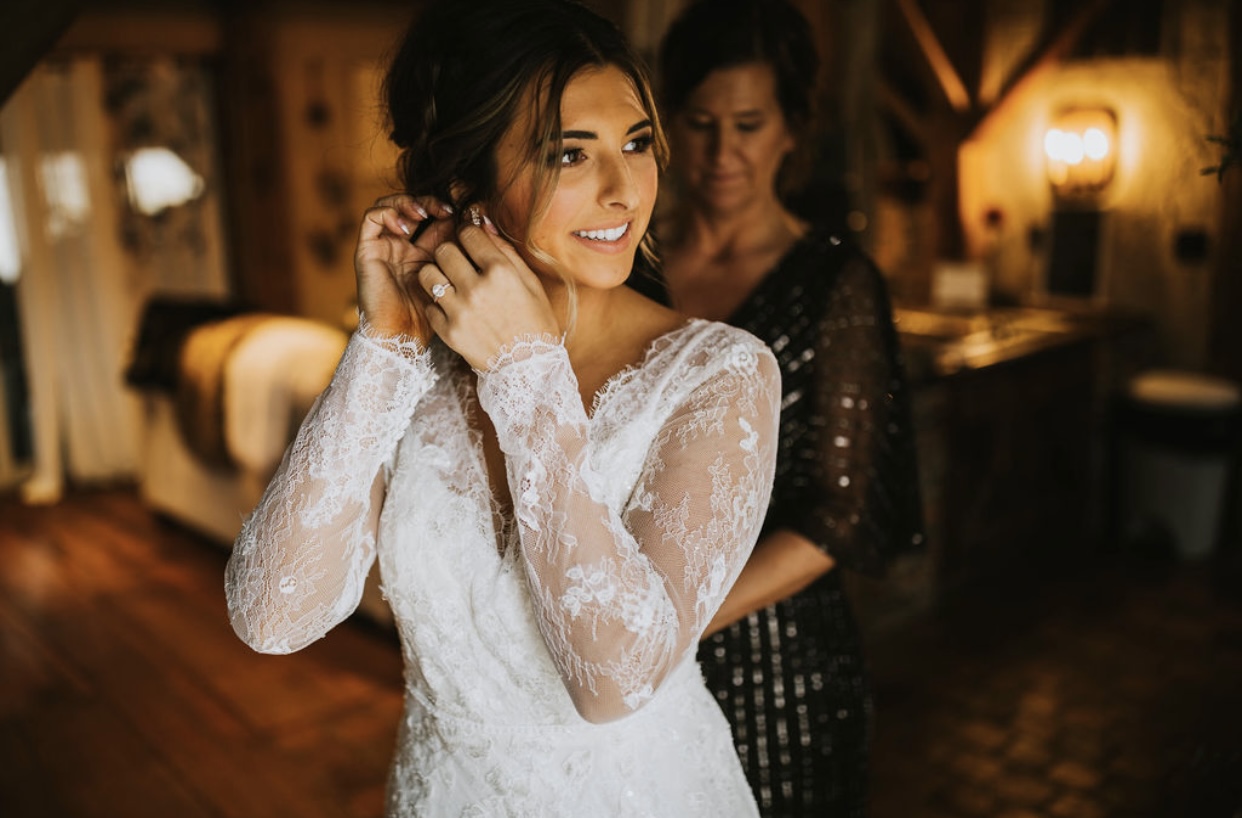 What was your favorite detail about your look?
I'd say the train or lace detailing!
Tell us about your wedding day!
It was stress-free and intimate. We got to spend more time taking photos + more time talking to family than we will probably get at our bigger wedding and reception.
Was there a highlight or most memorable moment of the day?
I would say, reading vows. We decided last minute to do this. I always think it's so sweet when people do but never wanted to do it in front of 250+ people, as I knew I'd be nervous and wouldn't make it through. However, when we had to postpone our bigger wedding we decided to do it. Still didn't make it through without crying but it was super sweet.
Did anything funny or unexpected happen?
Everything went pretty perfectly, at least that I was aware of! But if anything, I'd say crying during my vows. I made it one sentence in…not sure if everyone made out what I was saying after that. HAHA
Did you have to make any changes to your wedding plans because of Covid?
Because of COVID, we are actually having our big wedding on New Year's of next year! So, we just had 25 of our family members and had a small ceremony and a little dinner! I got a new dress, we chose a different venue, and cut our guest list to 25 people!
What was your favorite DIY or personal touch?
My grandmother was one of my favorite people ever and she passed 1.5 years ago. She had a blue ring and I tied it to my bouquet as my "something blue" and something to remind me that she was there with me. She loved Alex!
What did you do to stay stress-free on your wedding day?
It was very hard to do considering the circumstances, but I kept reminding myself that it was out of our control and we would still have a beautiful day surrounded by loved ones and that's what REALLY matters. Also, that we are really getting the best of both worlds getting two weddings.
What's your best wedding planning advice?
Know that some things may not go as planned but you will probably be the only one to know that so don't stress the small stuff!
More Details:
Date: November 6th, 2020
Location : Red Barn Acres (Fremont, IN)
Dress Style: Floral Lace Long-Sleeve Dress
Photographer: Haley Macciomei Photography
Love this intimate rustic micro-wedding in Indiana? Read more real wedding stories here!
We know how important your wedding day and special events are to you and we are doing everything in our power to serve you! You can shop with us 24/7 at davidsbridal.com or come see us at your local David's Bridal. Plus we are here for you to help guide you through your wedding planning! See tips for starting to plan your wedding at home, shopping for your wedding dress online with confidence, and more on the blog.
Related Posts: