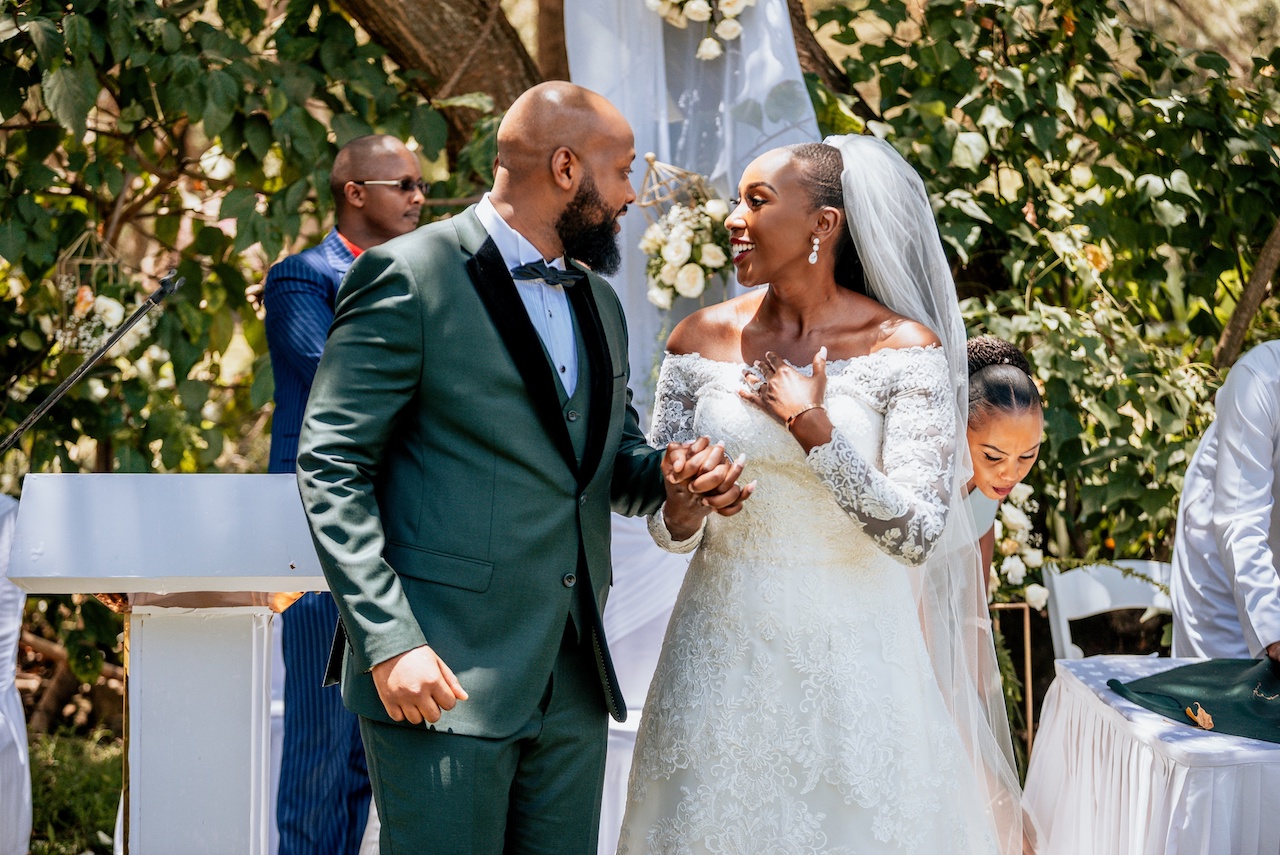 13 May

Real Wedding: Magoma & Gakweli
Rustic Wedding in Kenya
Real weddings are so inspiring! To get you in the mood to plan, we asked real brides to spill the details on everything from getting engaged and finding their wedding dresses to the special touches and surprising moments that made their celebrations completely one-of-a-kind. On a beautiful day in March, Magoma & Gakweli tied the knot in a heartfelt ceremony. Keep scrolling to see more details from their rustic wedding in Kenya!
Briefly tell us how you and your fiancé met!
We met on October 20, 2017 at my sister's wedding! He'd been invited by his friend who was in the bridal party to come to the reception. We always joke that crashing that wedding was the best decision he has ever made. I remember seeing a fine, tall, full-bearded man and asking my friend "Stephanie, did you see that fine-looking man?" After the wedding, there was a little get-together at my apartment before the after-party and guess who rang the bell? As they say, the rest was history!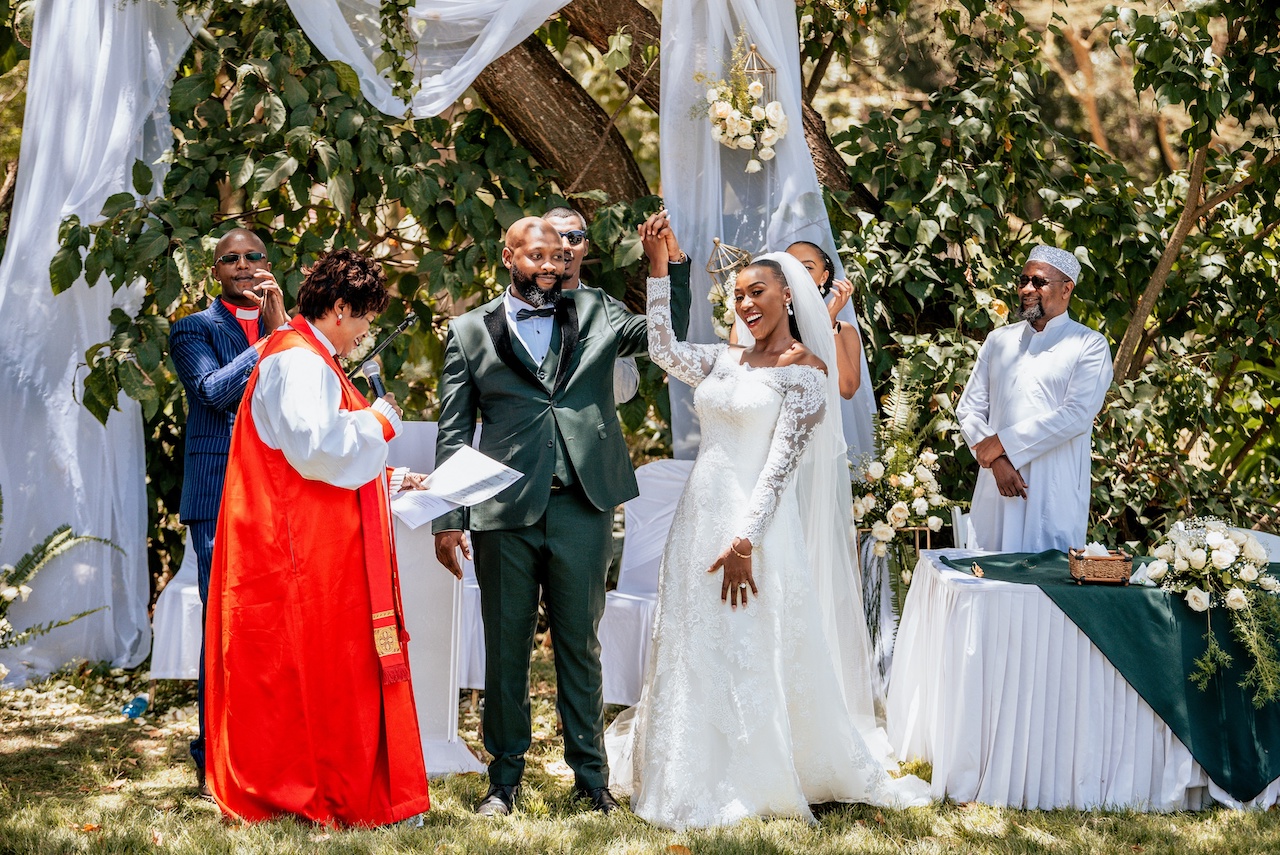 How did you know that he was the one?
I don't think we ever really know, but the events in our lives keep reaffirming our choice. On January 29, 2021, my then-fiance (now-husband) got into a quad bike accident. When I received a phone call from his friend to tell me that he was in ICU, it hit me: I couldn't live without him.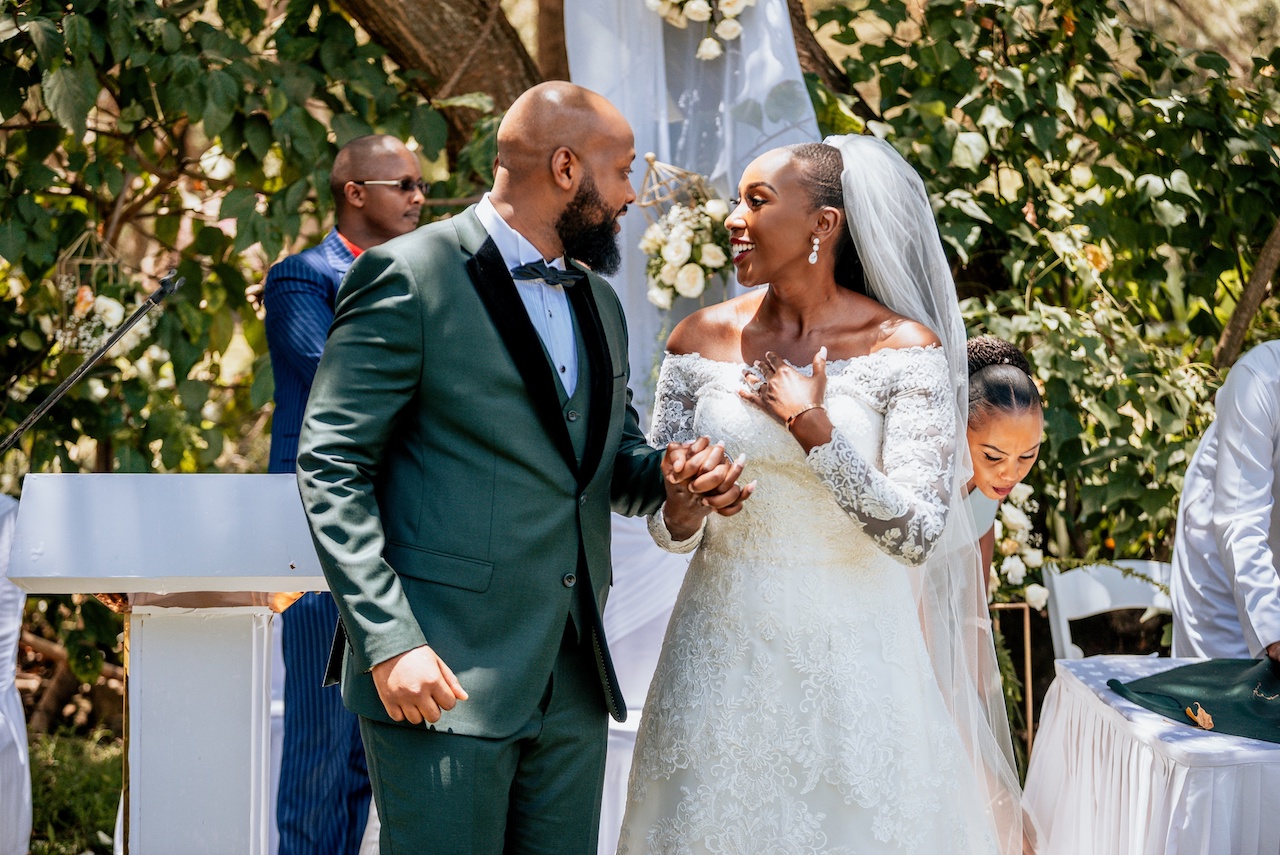 Tell us your proposal story!
Gakweli had been out of town for a week and I was getting jittery. It December 1, 2020; I was missing him, and I remember calling him and complaining that he'd been gone for too long. He told me he would be coming back the next week. Well, he came back that evening, rang the bell, and there he was with flowers and chocolate. As I was walking away to put the flowers in water, he called me back and was there on bended knee. I didn't even wait for him to finish asking, I was right there on the floor with him screaming "YES, I will marry you!"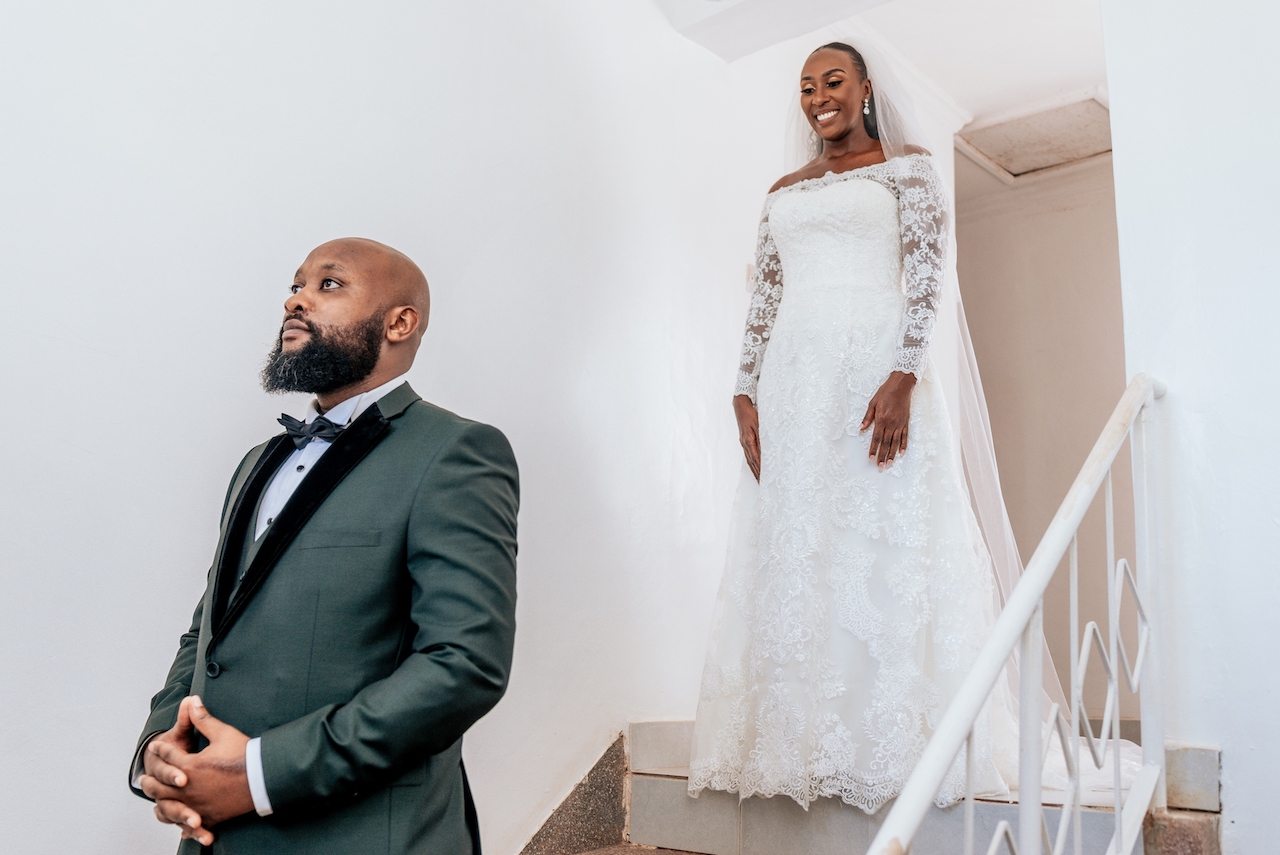 How did you both decide on your wedding day look?
We wanted a rustic theme for the wedding, so I knew my dress would have a lot of lace and the colors would be juniper and sage for the bridal party. Once we agreed on the theme, the look fell into place.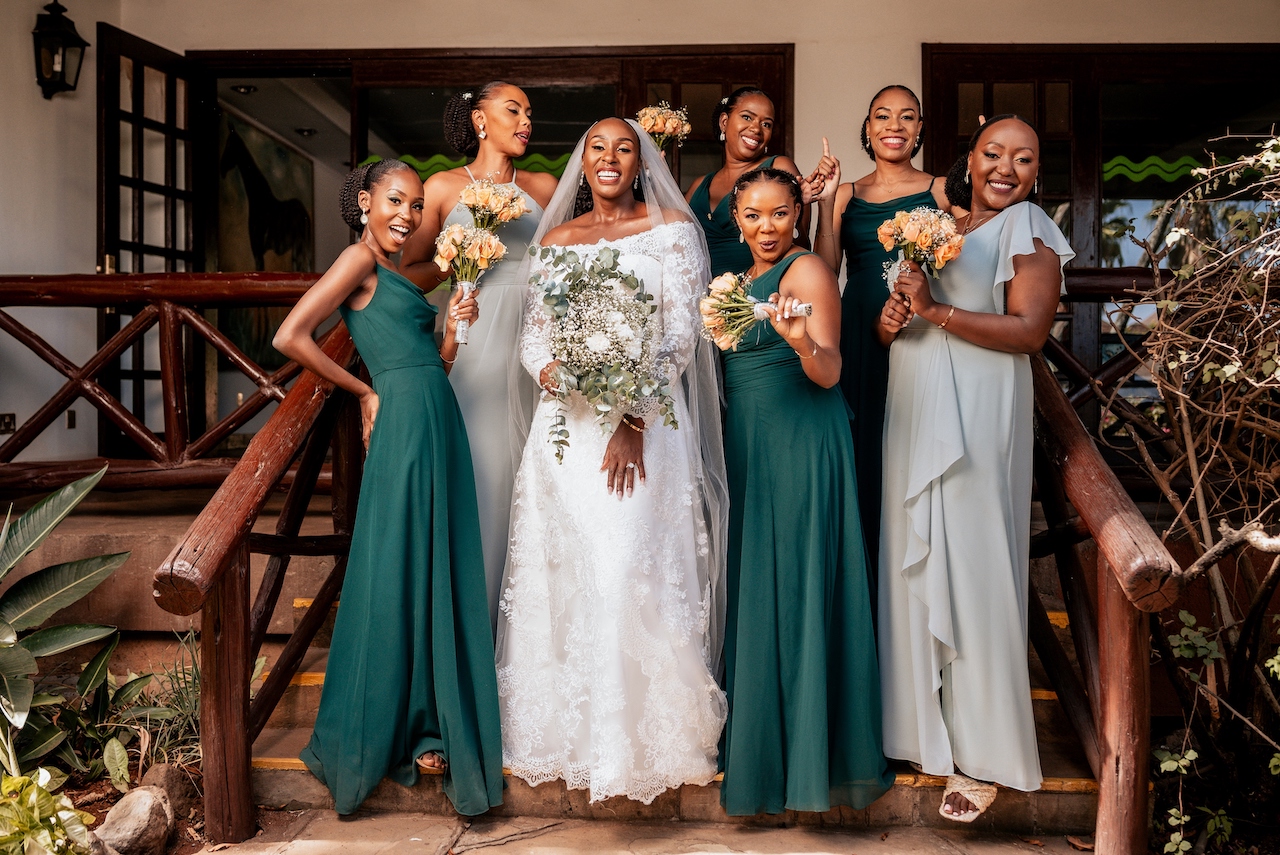 Do you have any shopping advice for future brides?
Go to the store with an open mind! For a long time I thought I wanted a mermaid/trumpet dress.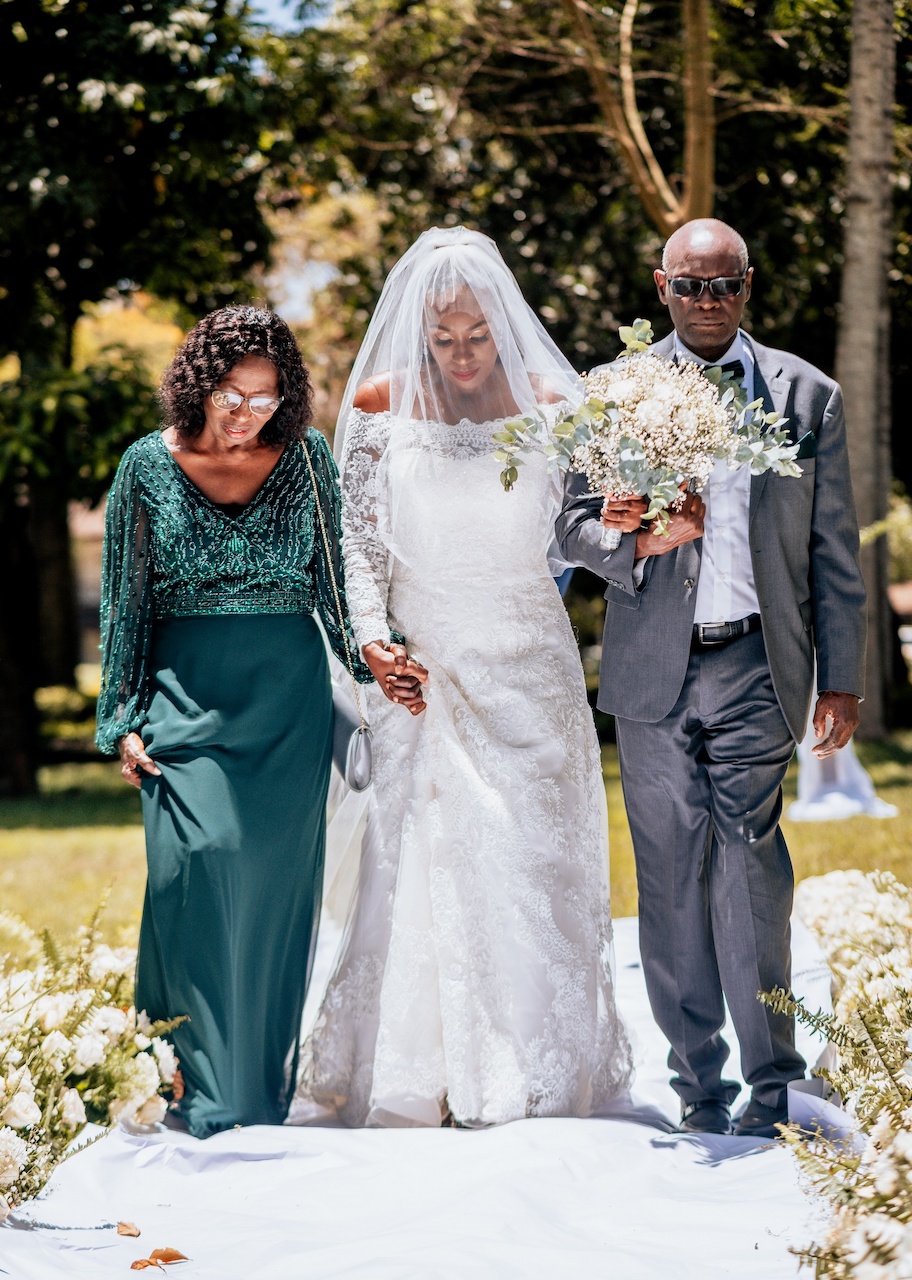 Tell us about your wedding day!
As per our traditions, the groom's family and groom had to come to my home to pick me up in the morning to take me to the church. They came with a band that I could hear playing almost two blocks away from my home. It was lovely. I loved the church ceremony; it was amazing. At the reception, we requested our families to not to have speeches that were too long. Well, as you can imagine, we were ignored!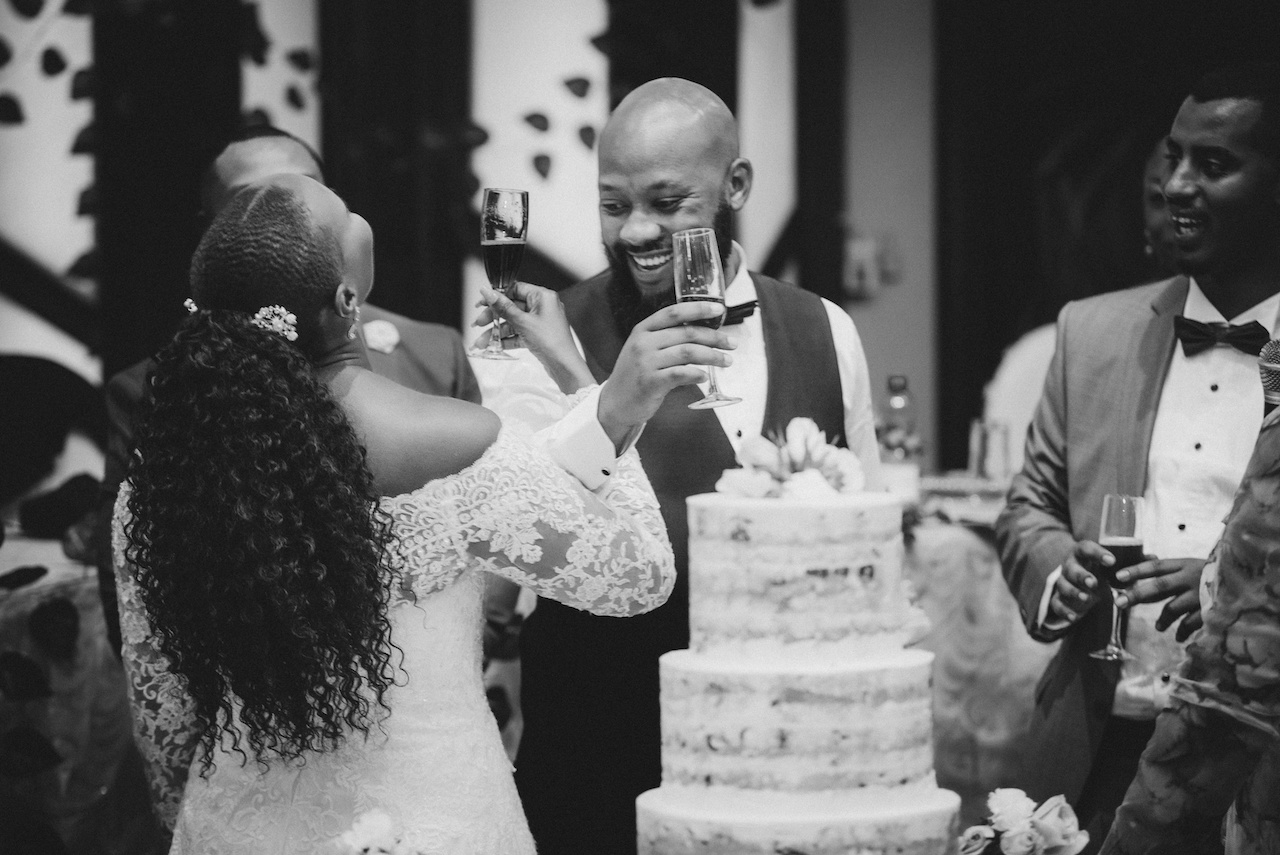 Was there a highlight or most memorable moment of the day?
My husband's vows. They were handwritten and beautiful. I still have the little paper he wrote them on.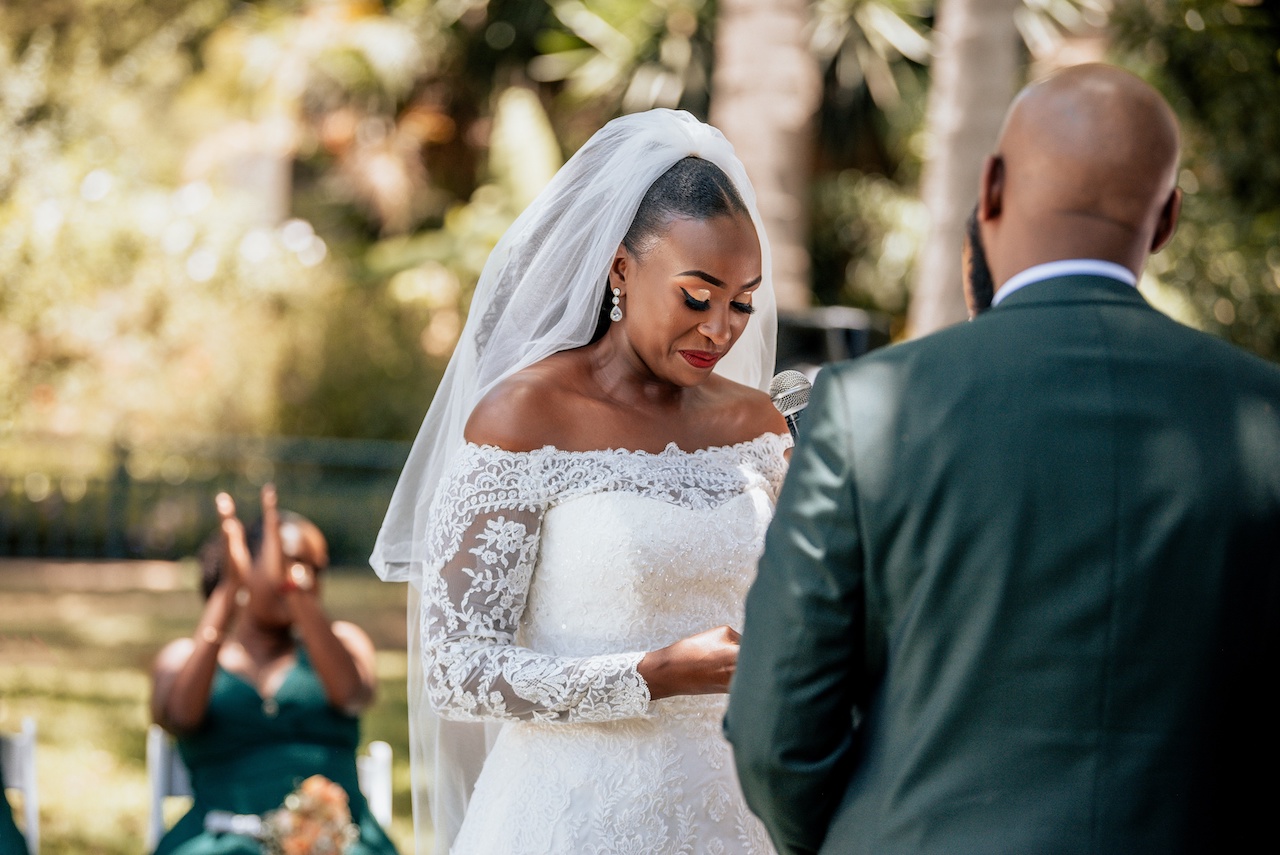 What was your favorite DIY or personal touch?
Thank you cards and Mr & Mrs wrapped mints on the reception tables.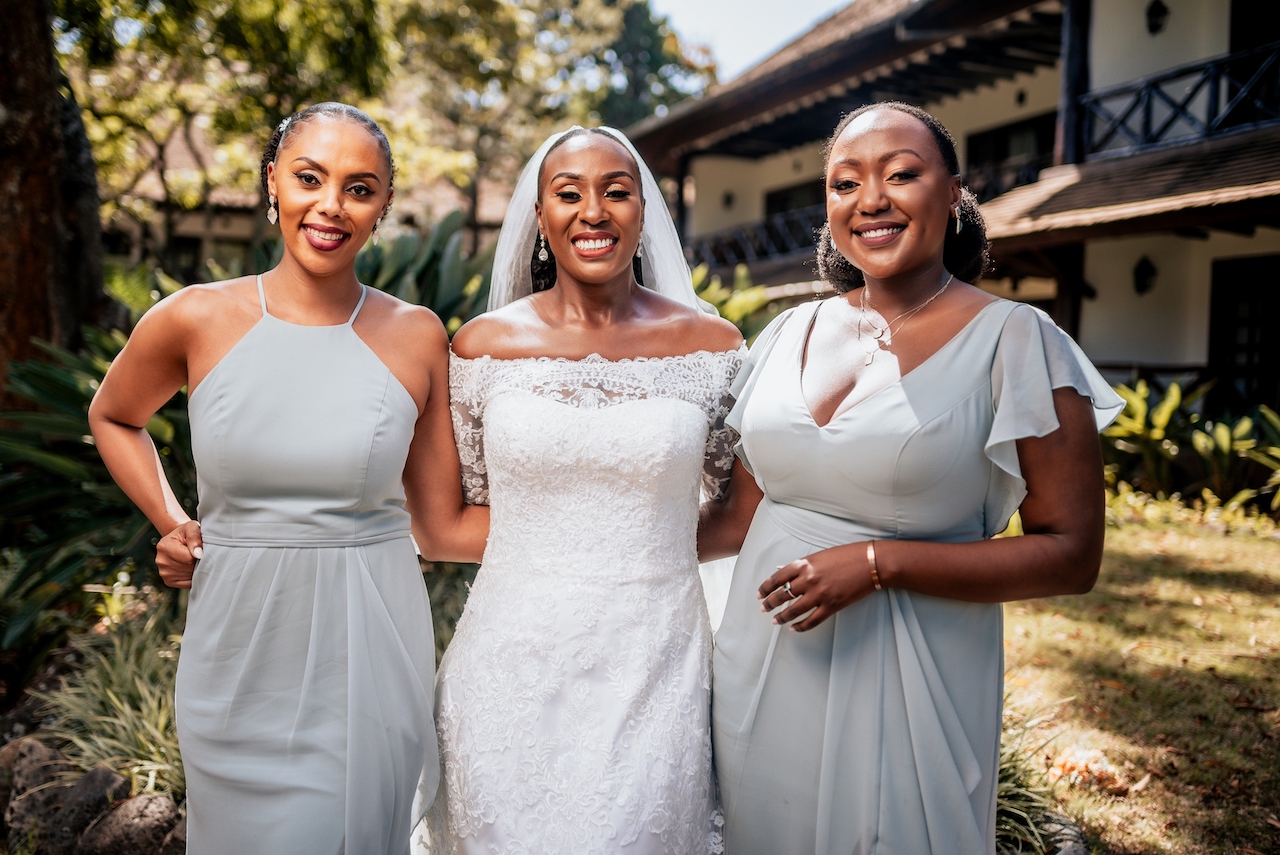 What's your best wedding planning advice?
Get a wedding planner you trust and start planning early! On the big day, my wedding planner had everything under control (bless you Tatiana).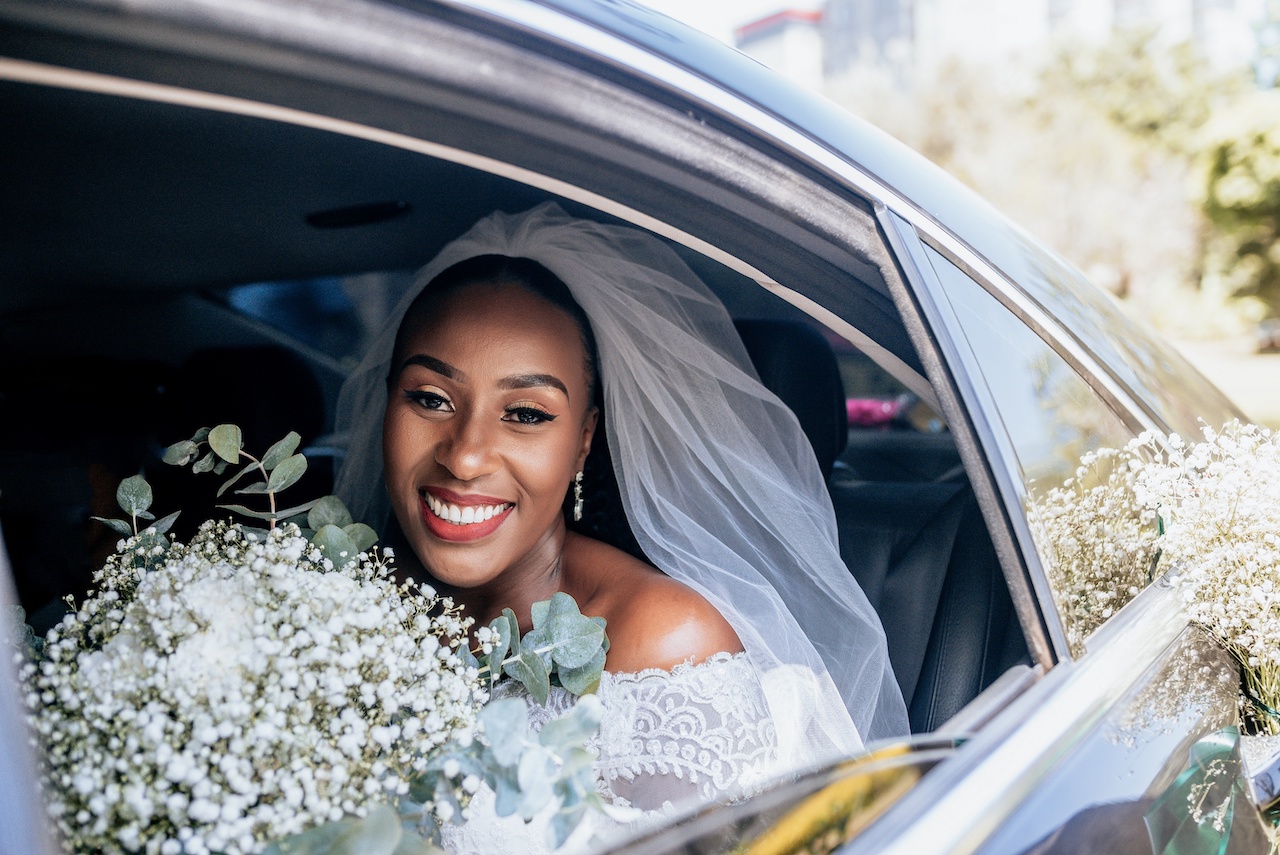 Wedding Date: March 13, 2022
Location: Safari Park Hotel (Nairobi, Kenya)
Wedding Dress Style: Off-The-Shoulder Lace A-Line Wedding Dress
Wedding Cake Flavor: Fruit cake
Photographer: Momanyi Rodgers
Inspired by this rustic wedding in Kenya? Read more real wedding stories here!
We know how important your wedding day and special events are to you and we are doing everything in our power to serve you! You can shop with us 24/7 at davidsbridal.com or come see us at your local David's Bridal. Plus we are here for you to help guide you through your wedding planning! See tips for starting to plan your wedding at home, shopping for your wedding dress online with confidence, and more on the blog.
Planning a wedding? Sign up for our Diamond Loyalty program—it's free!—and find local wedding vendors. Follow us on Instagram, Pinterest, TikTok and Facebook for more real wedding inspiration, or click here to book an appointment.
Related Posts: