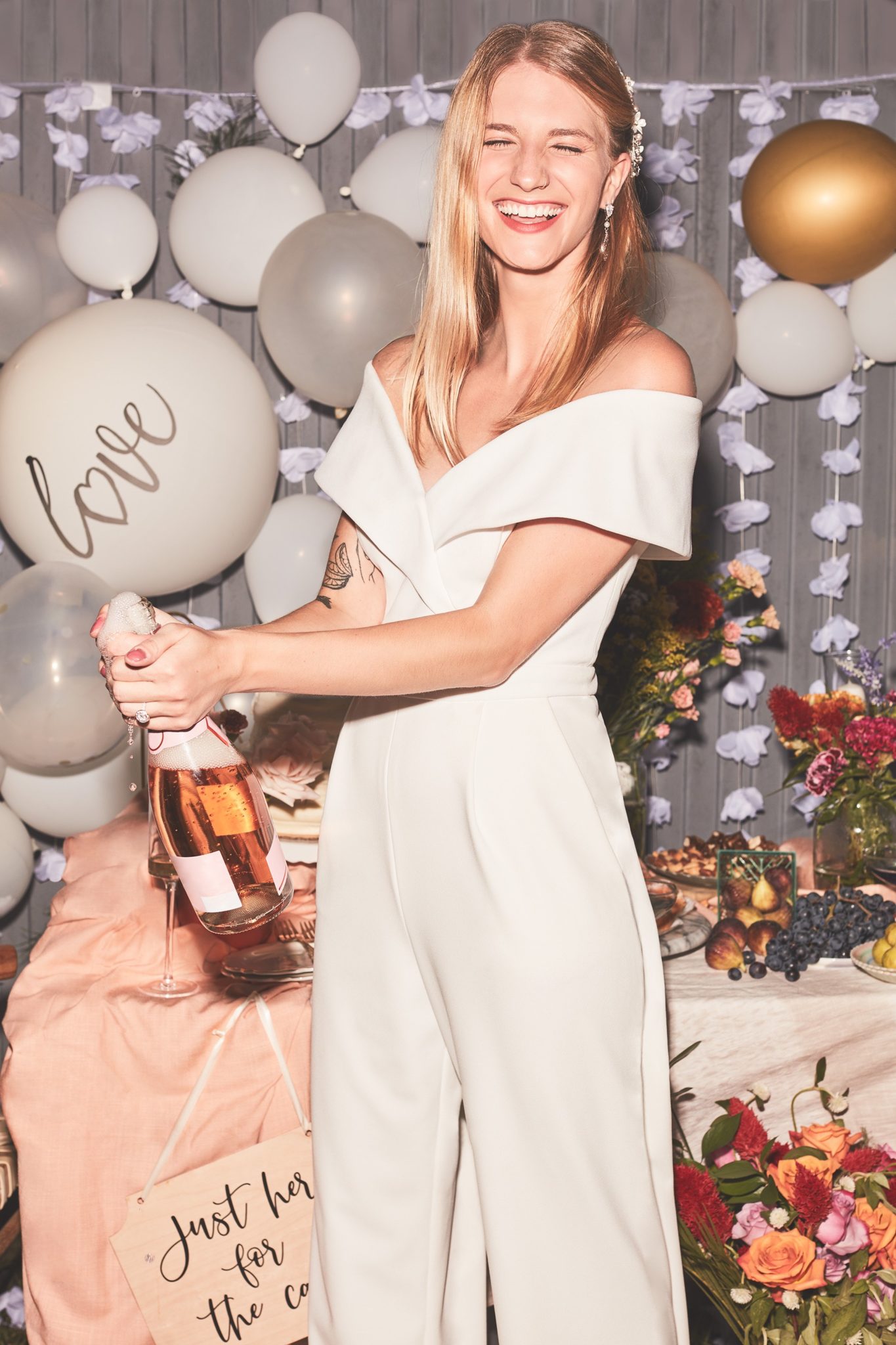 08 Oct

Everything You Need for Your Minimony
Must-haves to make the most of your smaller-scaled soirée
Tying the knot in an intimate celebration? Congrats! You can still achieve minimony chicness…because your big day is still special, just smaller! From outdoor-perfect decor, to laid-back looks for the bride, and special gifts for your guests, these minimony must-haves are everything you need to make your smaller-scaled soireé the most memorable!
Laid Back Looks
Style RAQUEL, 20072024, DB3230
No matter how big or small your wedding day is you deserve to feel special! Celebrate your bride status all day long…from getting ready in style to accessorizing your casual wedding day look, add a personalized touch to your bridal look. There's no better time to embrace a laid-back look than now! Try a jumpsuit, casual gown, or even a customized bridal separates look! If you're leaning into a causal bridal look, dress up the look with sparkling accessories for the ceremony. Then when the knot is tied, throw on a denim or leather jacket for a look that's ready to party!
For Your Maids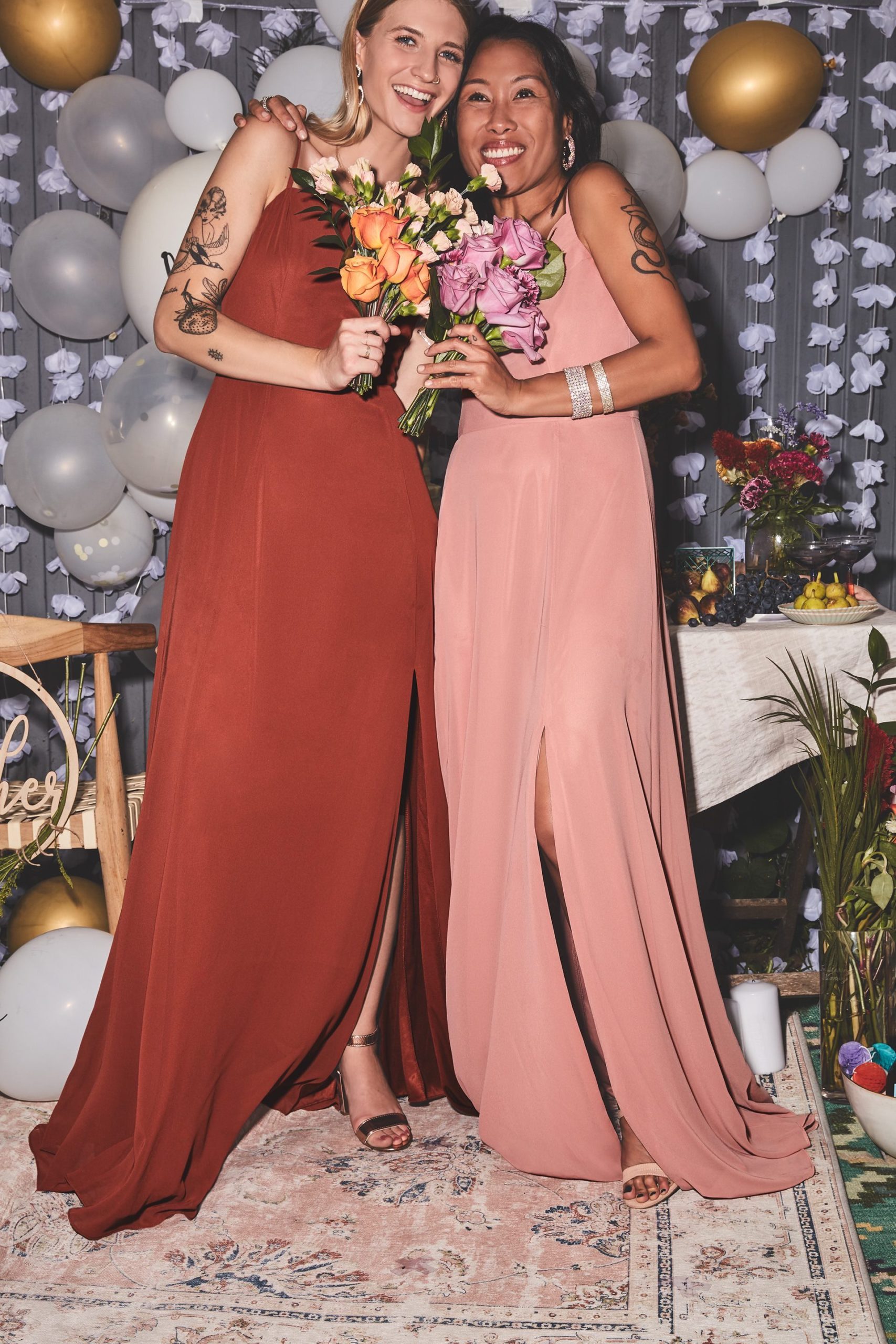 It wouldn't be your big day without your maids by your side! Even if your bridal party downsized, your maids can still celebrate in style! An easy, breezy, comfortable dress is the perfect fit for your maids to wear to your casual wedding! Dressed up or down with shoes and accessories, these gowns are totally twirl-worthy and ready for a night of celebrating! Your bridal party might be smaller but you don't have to scale back your gifts! Treat your girls to matching robes or personalized goodies to say thank you for being by your side!
Spruce Up Your Space
The beauty of throwing a smaller-scale wedding is the opportunity to get creative with every part of the process…including the decor! More is more when it comes to an open-air celebration and balloons, banners, or supermarket flowers are perfect for sprucing up your space. Whether your minimony is taking place in your backyard or a nearby venue…you'll still want to make it your own! Embrace wedding traditions like a ceremony arch, photo backdrops, and more decor to make the space your own.
Safe Celebrating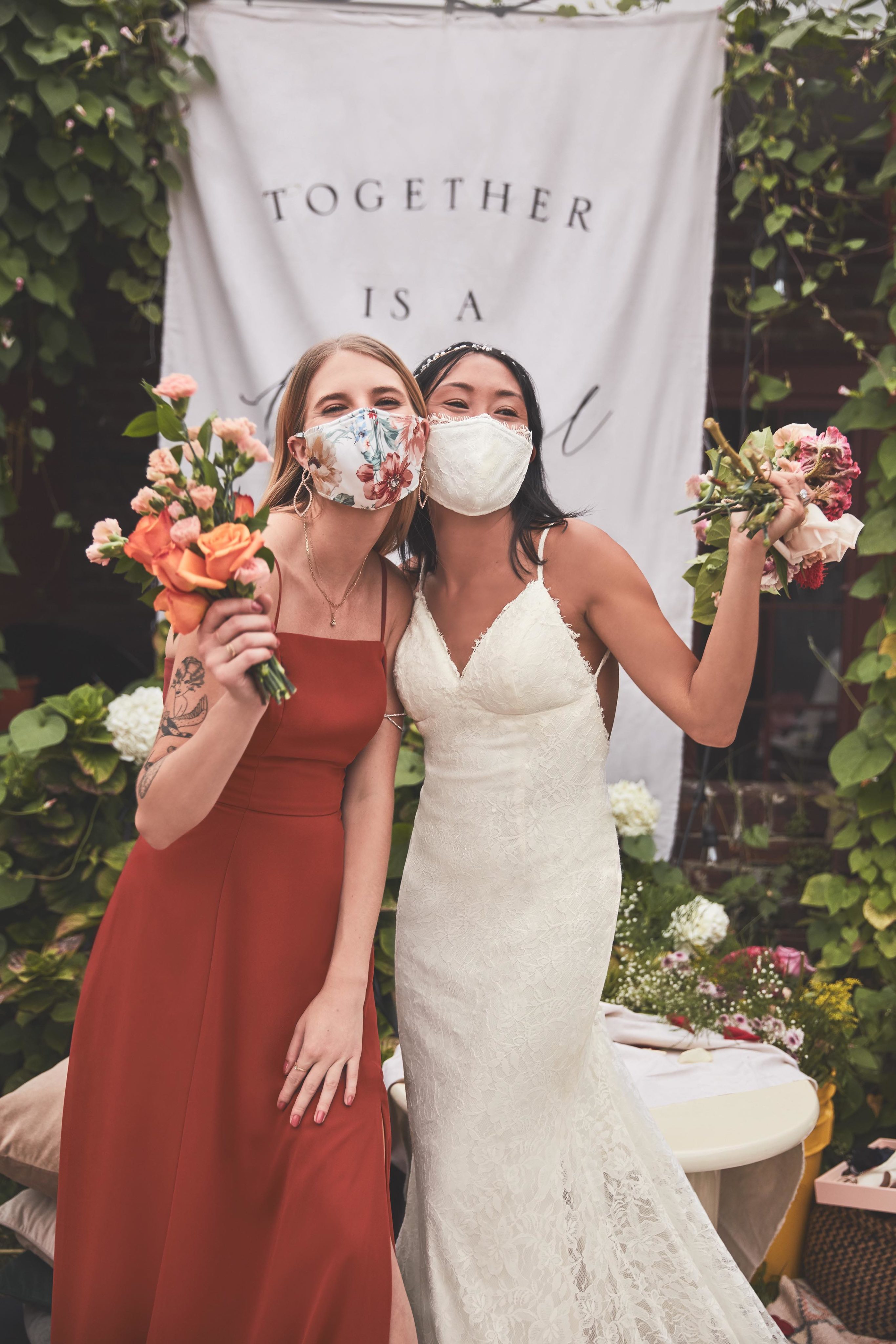 Style MK1020, MK1006, F20342, WG3827
Welcome your nearest and dearest to your big day with something that shows them just how much they mean to you! Take extra safety precautions by greeting your friends and family with masks to match your wedding aesthetic! After tying the knot and celebrating all night long, send your guests off with favors, handpicked by you and your fiance!
Just because your soireé is smaller, doesn't mean you can't celebrate in style! From elevating your casual look to decorating your space, these must-haves are all you need to achieve minimony chicness! From dresses to decor, shop everything you need to plan your big day on davidsbridal.com! Plus, explore more tips for dress shopping online and planning a wedding at home!
Related Posts: