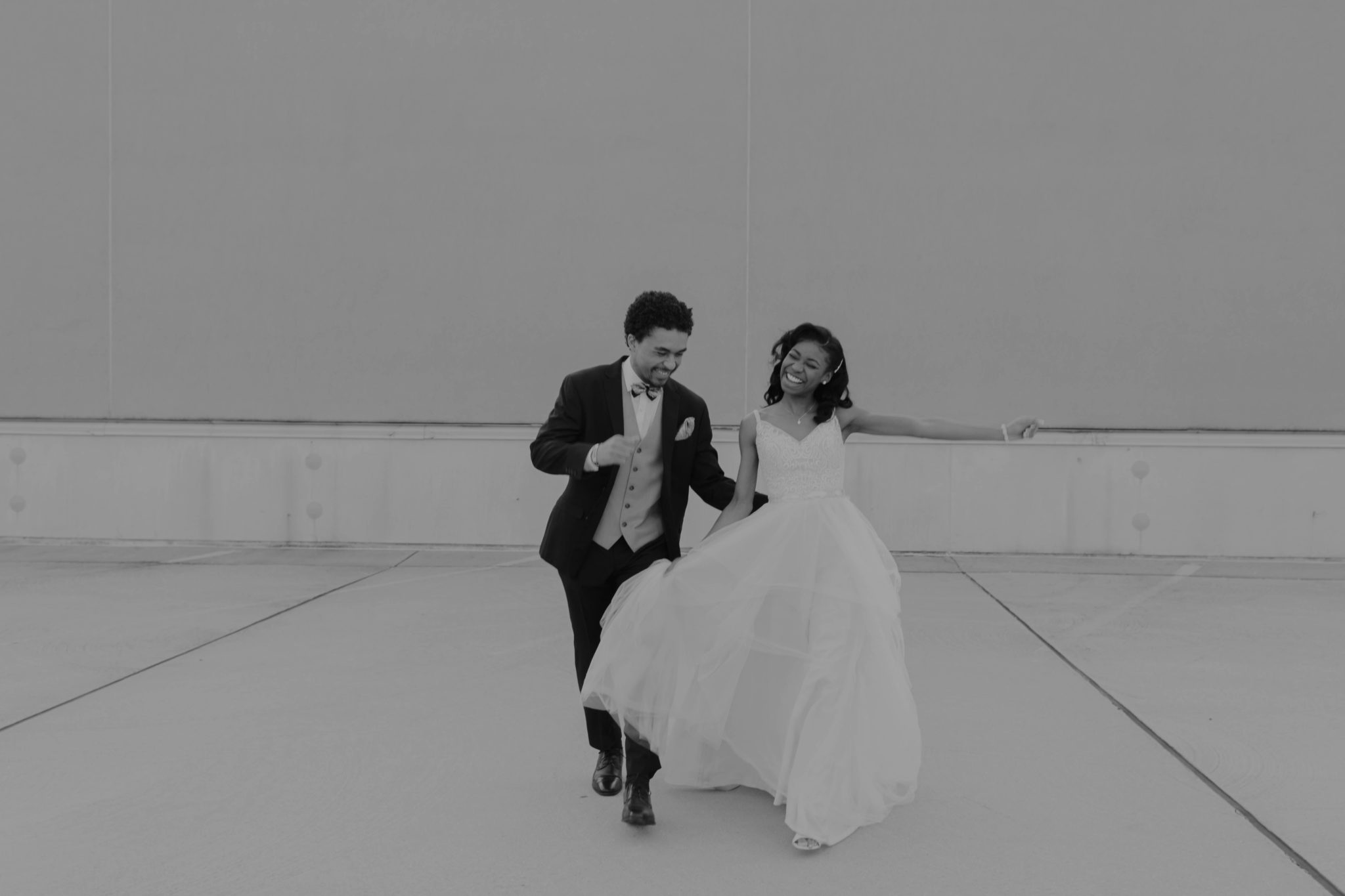 13 Jan

Real Wedding: Quiana and Mark
A Love-Filled Mini Wedding in New Jersey
Real weddings are so inspiring! To get you in the mood to plan, we asked real brides to spill the details on everything from getting engaged to finding their wedding dresses to the special touches and surprising moments that made their celebrations completely one-of-a-kind. Quiana and Mark had to downsize their wedding celebrations but still made it a day to remember. Read on for more from their love-filled mini wedding in New Jersey.
How did you and your fiancé meet? How did you know that he was the one?
Mark and I met at church. We actually attended the same church all our lives but it wasn't until a dance rehearsal for a church event in 2012 that we spoke for the first time. He had such a kind, outgoing personality, and a true servant's heart. I knew Mark was the one for me by the way he pursued me during our courtship. His strong faith in God, character, and charm won me over.
Tell us your proposal story!
It was our 6-year anniversary. We decided to do a gift exchange over dinner at one of our favorite restaurants. I had a feeling this could be the day he popped the question so I made sure I looked ready just in case! He was so excited that he was dropping hints throughout the night. He kept telling me "the night isn't over yet." He decided to wait until after dinner to surprise me with my gift which was the proposal and he popped the question right outside of the restaurant! It was just the two of us and it was super sweet.
How did you decide on your wedding day look?
I was planning for our big day for years in advance. I knew it was coming so I had a ton of different dress styles saved in my photo gallery. Pinterest became my best friend too! I created a board with all kinds of bridal inspiration. All of the dresses I saved to my gallery had something in common. I loved hints of lace and tulle. So, when I started my dress search, trying on these styles helped me narrow down my wedding day look.
Do you have any shopping advice for future brides?
Dress shopping can get stressful so before you begin your journey just take a deep breath! Take a few minutes for self-love. Yes, admire your body in the mirror. As women, we're quick to vocalize the areas we don't like about ourselves, but now is the time to embrace it all. Try on multiple styles to see what best complements your shape. You might find that you like some styles that are not on your Pinterest board. Lastly, remember that this is YOUR special day and as long as you LOVE the dress you walk down the aisle in, you've made the right choice.
What was your favorite detail about your look?
Oh! I LOVED the hidden pockets on my dress. The pockets were disguised in the tulle skirt. I was pleasantly surprised when I discovered them and I even kept my phone in there so I didn't need a purse.
How did you feel when you knew that you #foundtheone?
I was thrilled! After shopping around for about a month, I was finally able to say yes to the dress! It was a blessing to have found the dress when I did. The wedding was 3 months away so thank you David's Bridal!
Tell us about your wedding day!
Our wedding was just beautiful. I loved every moment of it. Mark and I decided to save our first kiss for this day so we were super excited for that moment. We dated for 7 years, so this day was long awaited. The whole day was unforgettable.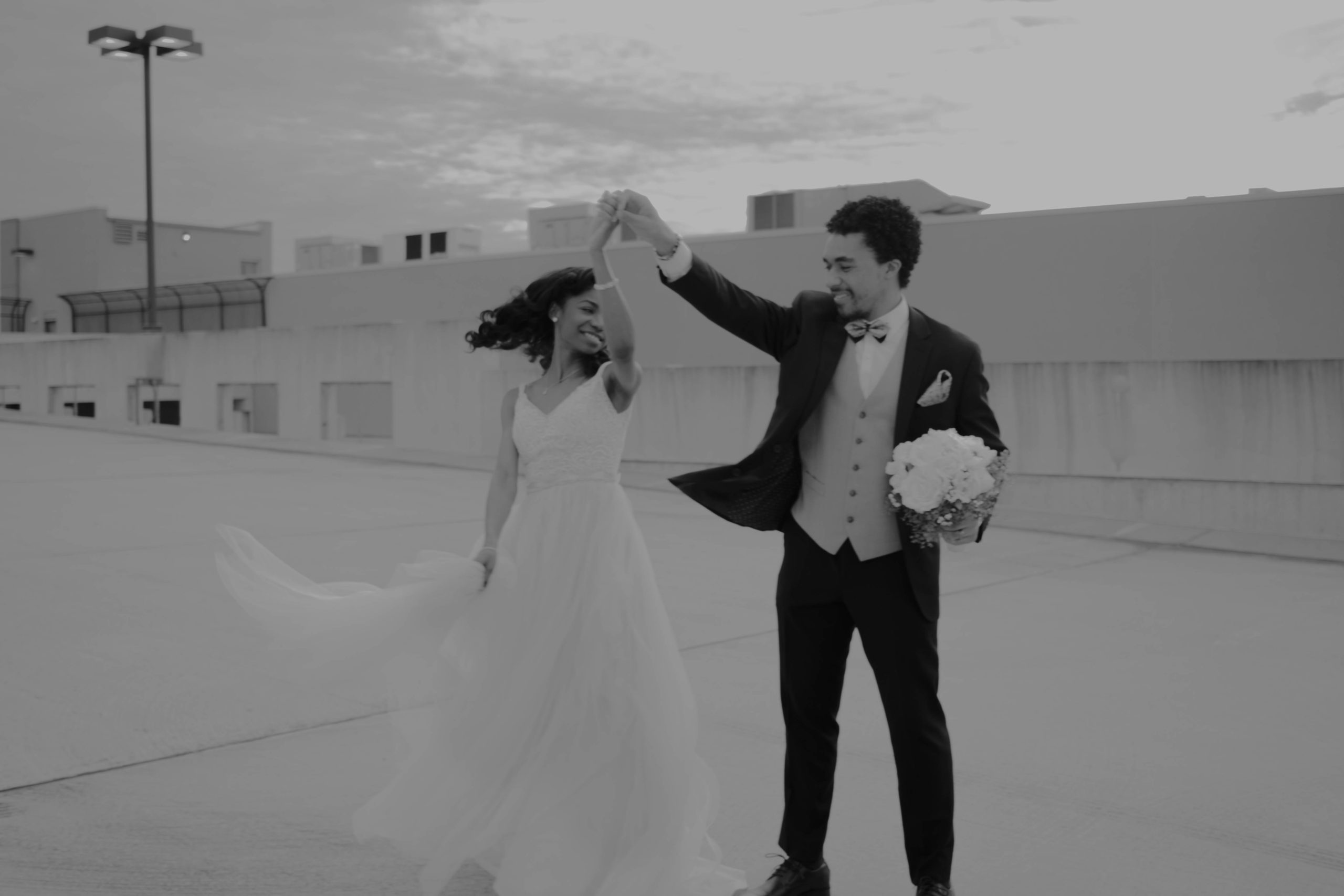 Did anything funny or unexpected happen?
It rained! We knew there could be a chance of rain on the wedding day but just a week before the big day the forecast predicted sun! I was saddened because I would've loved an outdoor wedding but a little rain didn't steal our joy. The rain actually added a memorable touch.
Is there something you wish you had known before the big day/while you were planning the wedding?
The more time to plan, the better! You'll be more at ease. We got married during a pandemic and there was so much uncertainty around wedding planning that we had to make quick decisions. Ultimately, we could've waited but we just didn't want to take that chance not knowing what the next few months could bring. We had faith and took a chance. We couldn't be happier.
Did you have to make any changes to your wedding plans because of Covid?
Due to Covid- 19 we had to downsize our guest count. Although it was bittersweet and there were quite a few loved ones who couldn't make it, we were happy that our wedding was intimate and we're grateful for the ability to stream. Everyone was safe and loved ones could still be a part of our special day.
What was your favorite DIY or personal touch?
My mom made my bouquet. Watching her smile and beam with joy as I watched her work her magic made it so special. She made it with lots of love. She also made the wedding favors. We had these personalized bells on the chairs before the ceremony that said "Ring the bell and wish them well".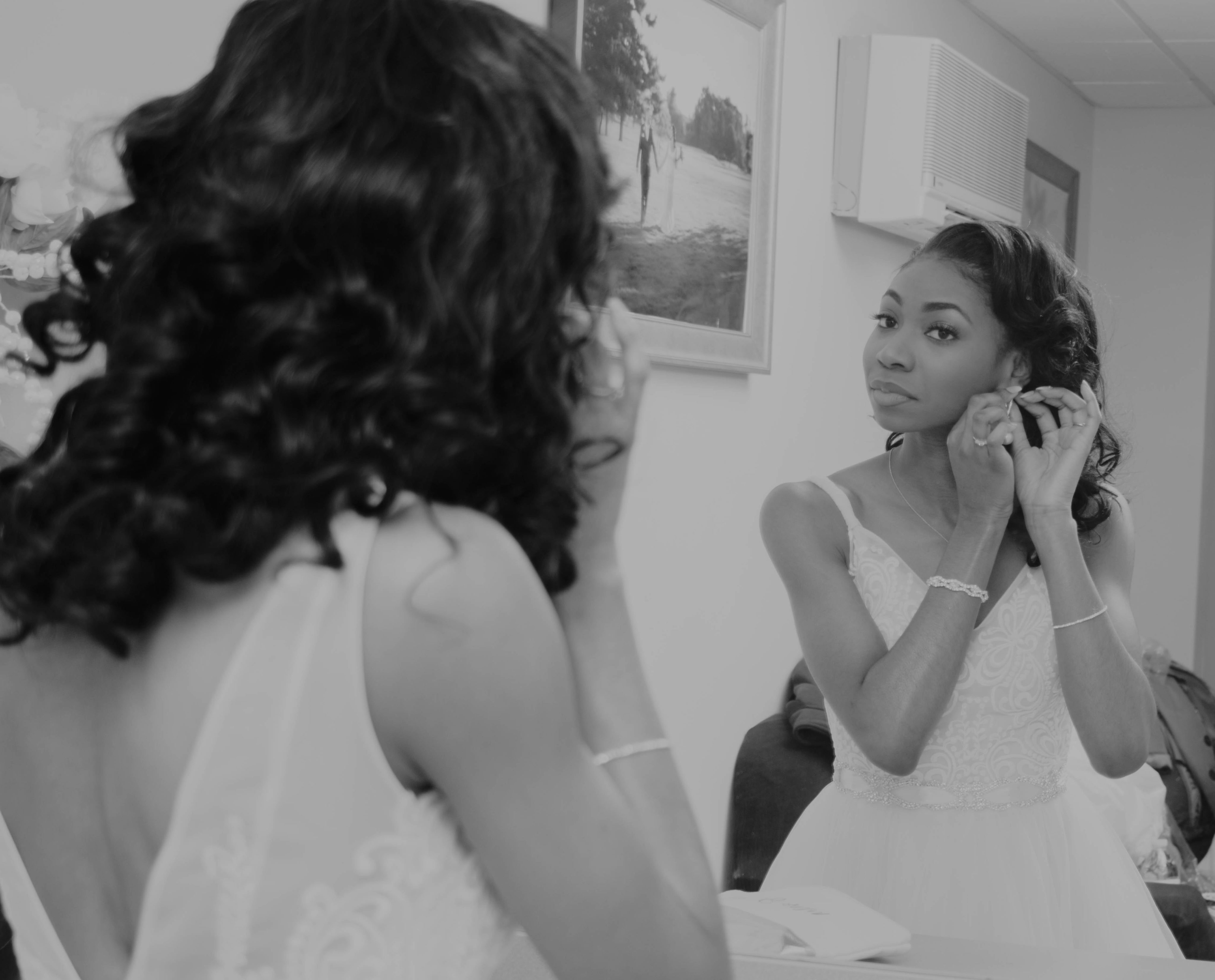 What did you do to stay stress free on your wedding day?
I prayed! My faith is the biggest part of my life. It keeps me grounded. I also laughed a lot with my sister. Laughter is always good.
What's your best advice for brides that are planning their weddings right now?
Try not to worry too much because it all works out in the end. Remember why you're getting married and who you're getting married to and no matter what happens on that day you'll be happy and grinning from ear to ear.
More Details
Date: November 1, 2020
Location: New Jersey – Valleybrook Country Club
Dress Style: Tulle Tank V- Neck Ball Gown with Layered Skirt
Photographer: Ever Be Photography
Love this love-filled mini wedding in New Jersey? Read more real wedding stories here!
We know how important your wedding day and special events are to you and we are doing everything in our power to serve you! You can shop with us 24/7 at davidsbridal.com or come see us at your local David's Bridal. Plus we are here for you to help guide you through your wedding planning! See tips for starting to plan your wedding at home, shopping for your wedding dress online with confidence, and more on the blog.
Related Posts: