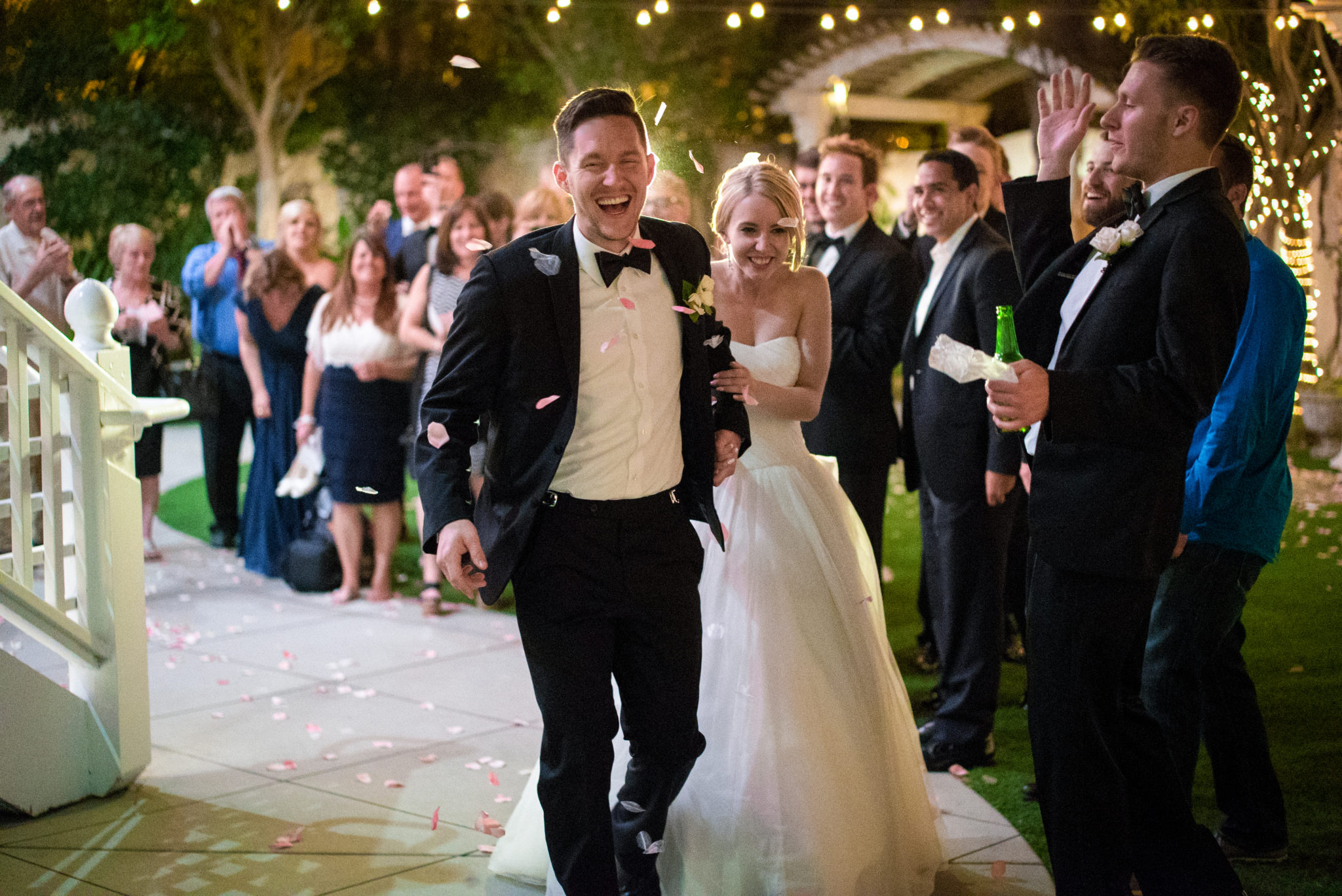 29 Dec

Wedding Send Off Ideas For An Unforgettable Close

Traditionally, wedding guests threw grains of rice at the end of the ceremony as a symbol of prosperity, fertility, and fortune. However, today's couples are coming up with fun, creative, and photo-worthy ways to exit their wedding ceremony or reception. Our friends at The Pros Weddings are sharing some beautiful wedding send-off ideas captured by their wedding photographers at real weddings along with tips for pulling off your own dramatic exit.
1. Sparklers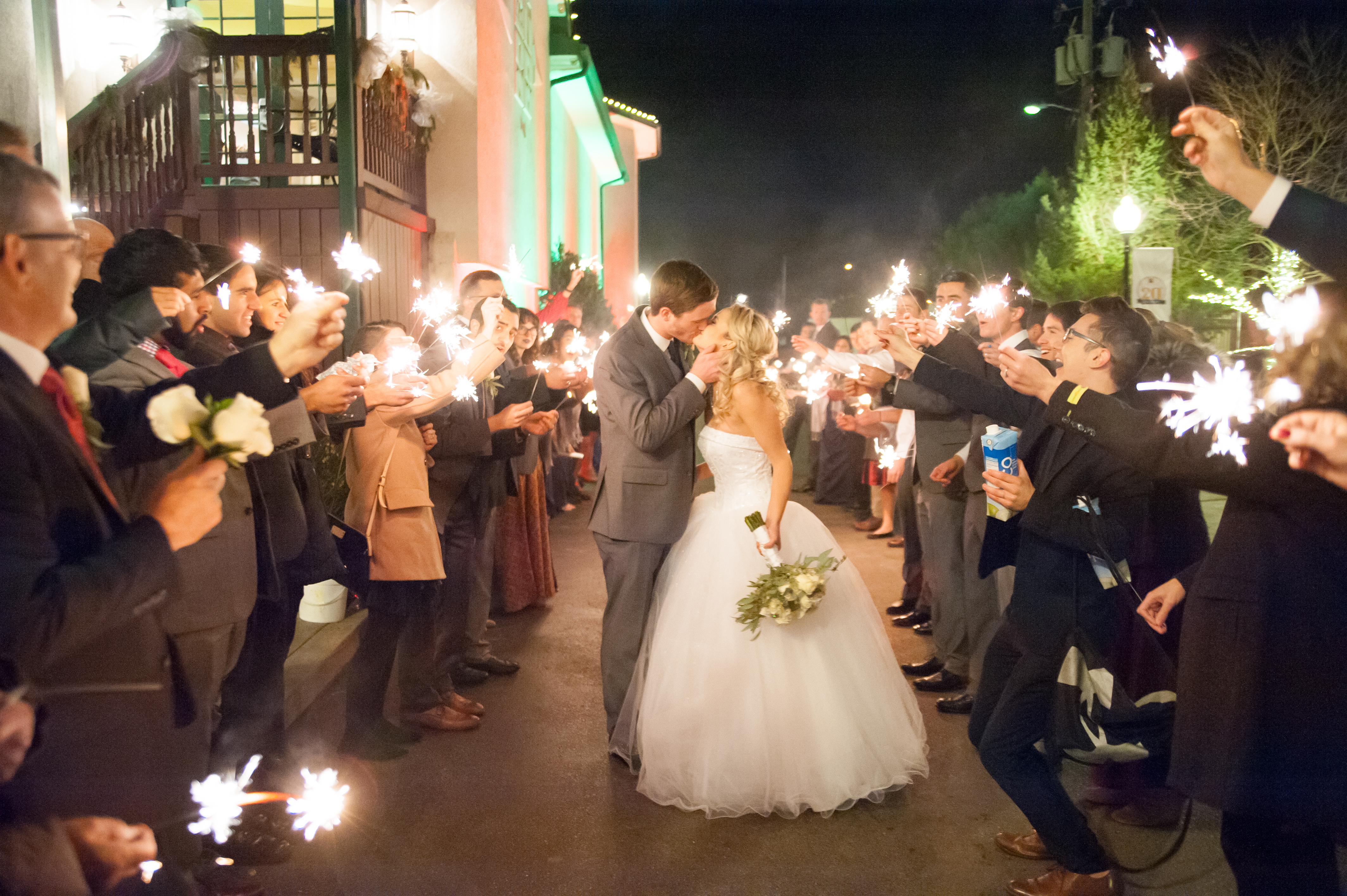 The classic wedding send-off: Sparklers. A Sparkler-studded exit is a fun and cost-effective way to incorporate lots of your guests into your wedding send-off. Pro tip: Make sure you inform your photographer ahead of time so they can get set up and prepare proper lighting for the darkened sky.
2. Confetti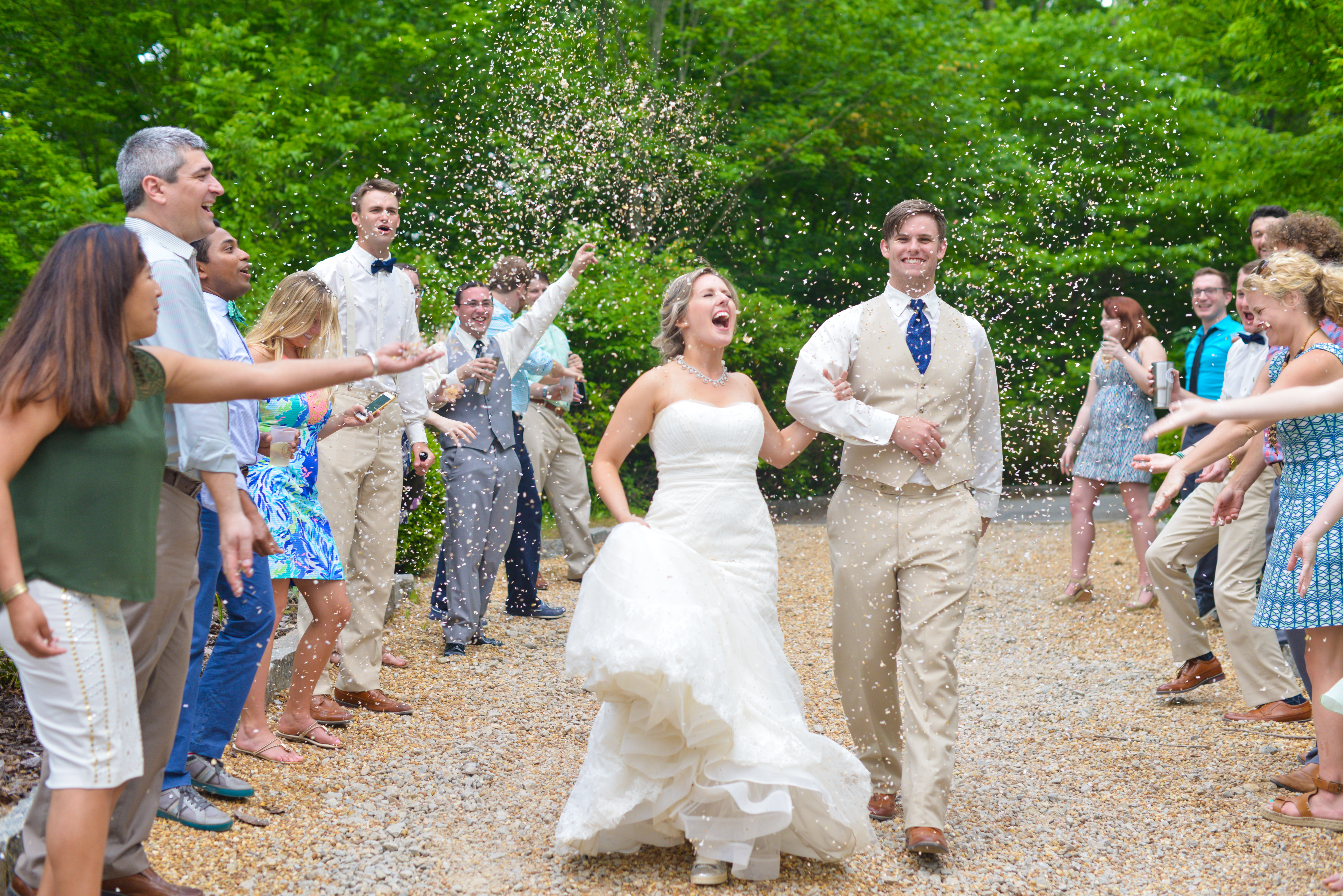 Whether you want to use traditional paper confetti or something more eco-friendly like flower petals, a "confetti" array is always a classic choice! Pro tip: Designate someone to give a countdown so your guests are ready to shower you as you walk down the aisle or exit your reception venue.
3. Fireworks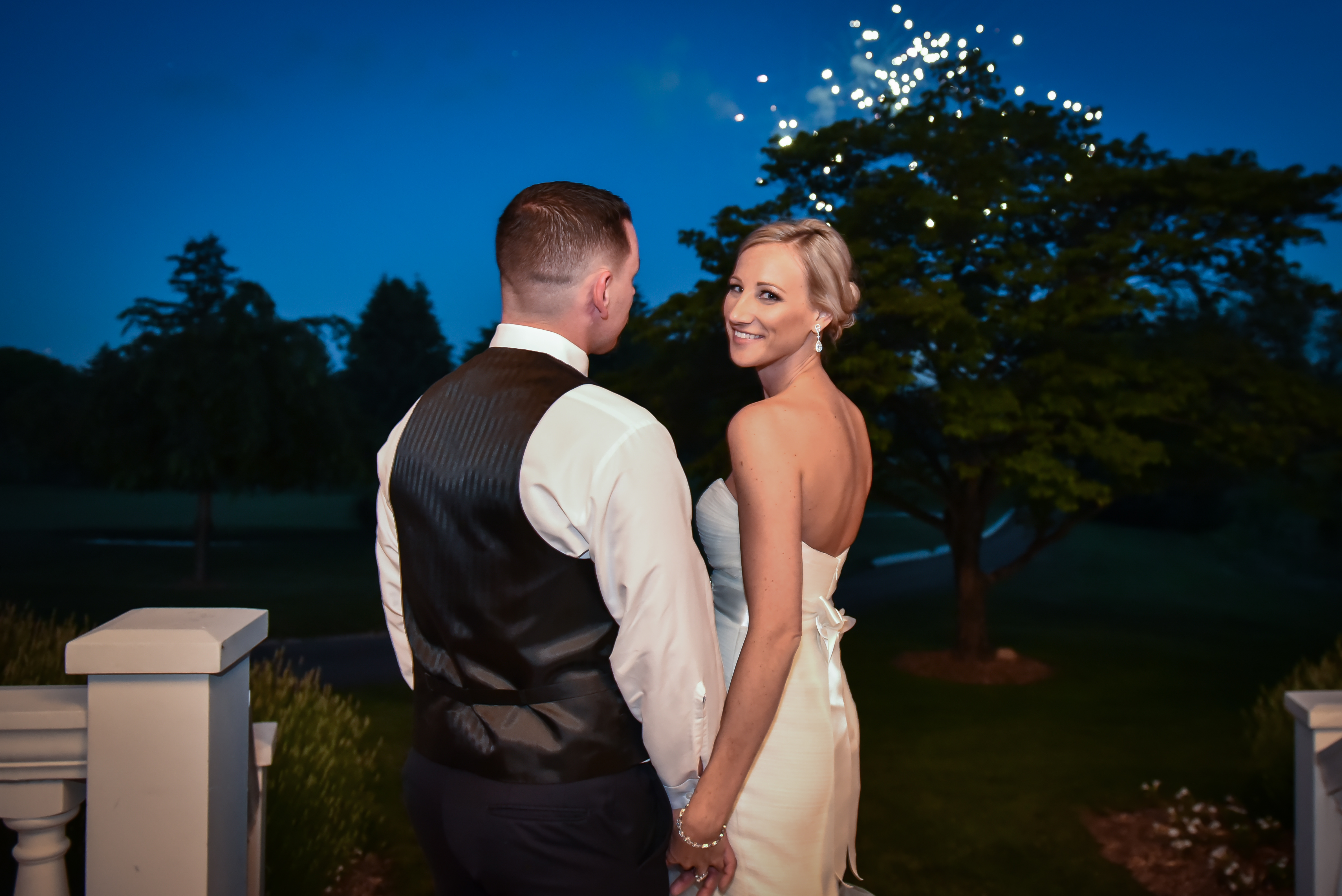 There's no bigger statement than a fireworks show to start your married life with a "bang"! Gather your guests for a beautiful show to light up the sky and create a super memorable send-off. Double-check that your venue allows for fireworks beforehand. Pro tip: Let your photographer know where the firework show is taking place so they can position themselves perfectly to capture you in the forefront of the spectacle.
4. Sunset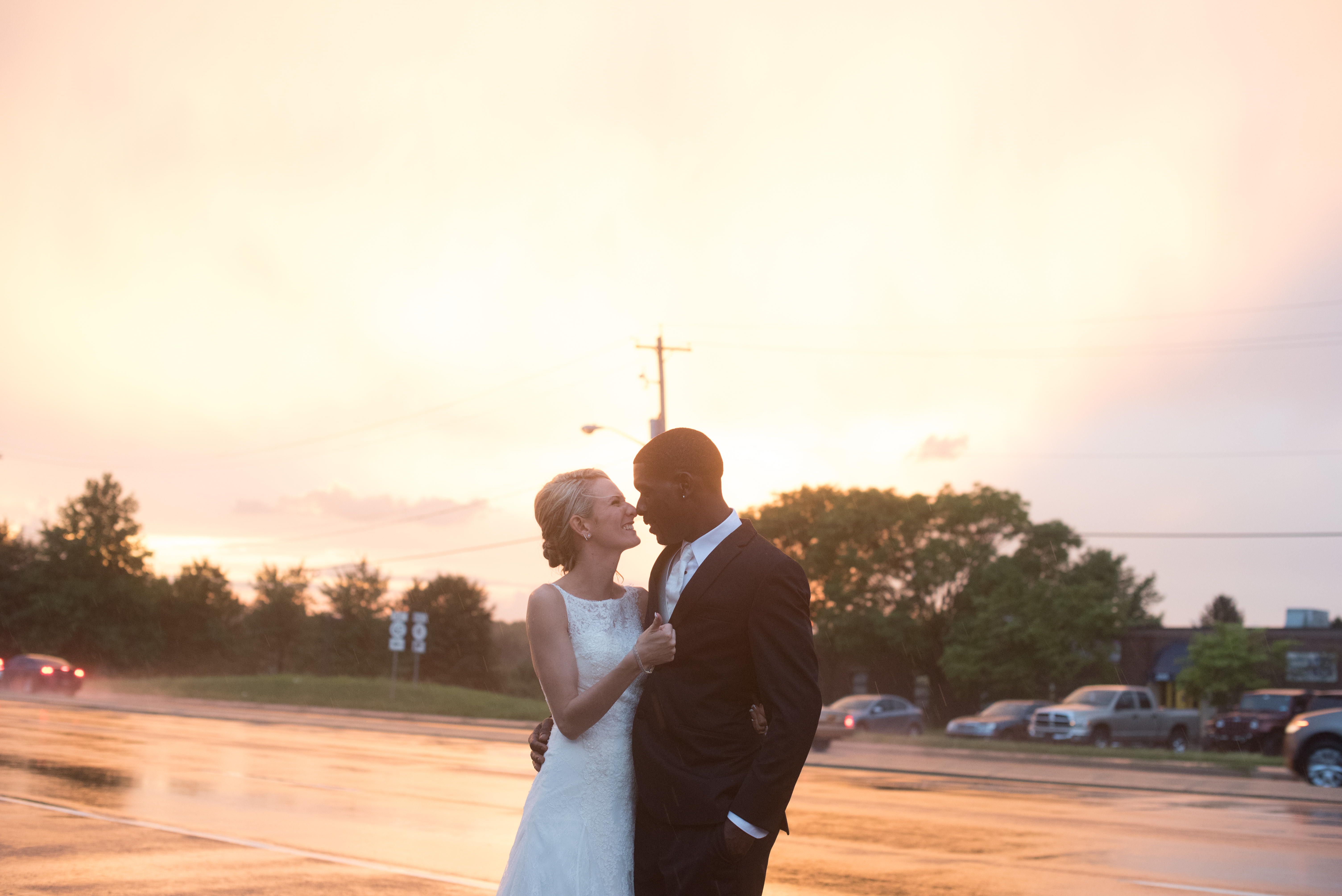 Don't want to use props for your wedding send-off? A sunset backdrop makes for a soft and romantic way for your guests to bid you adieu. Pro tip: Save a few moments before or after for some formals of just the two of you to bask in the golden glow.
5. Dance Off!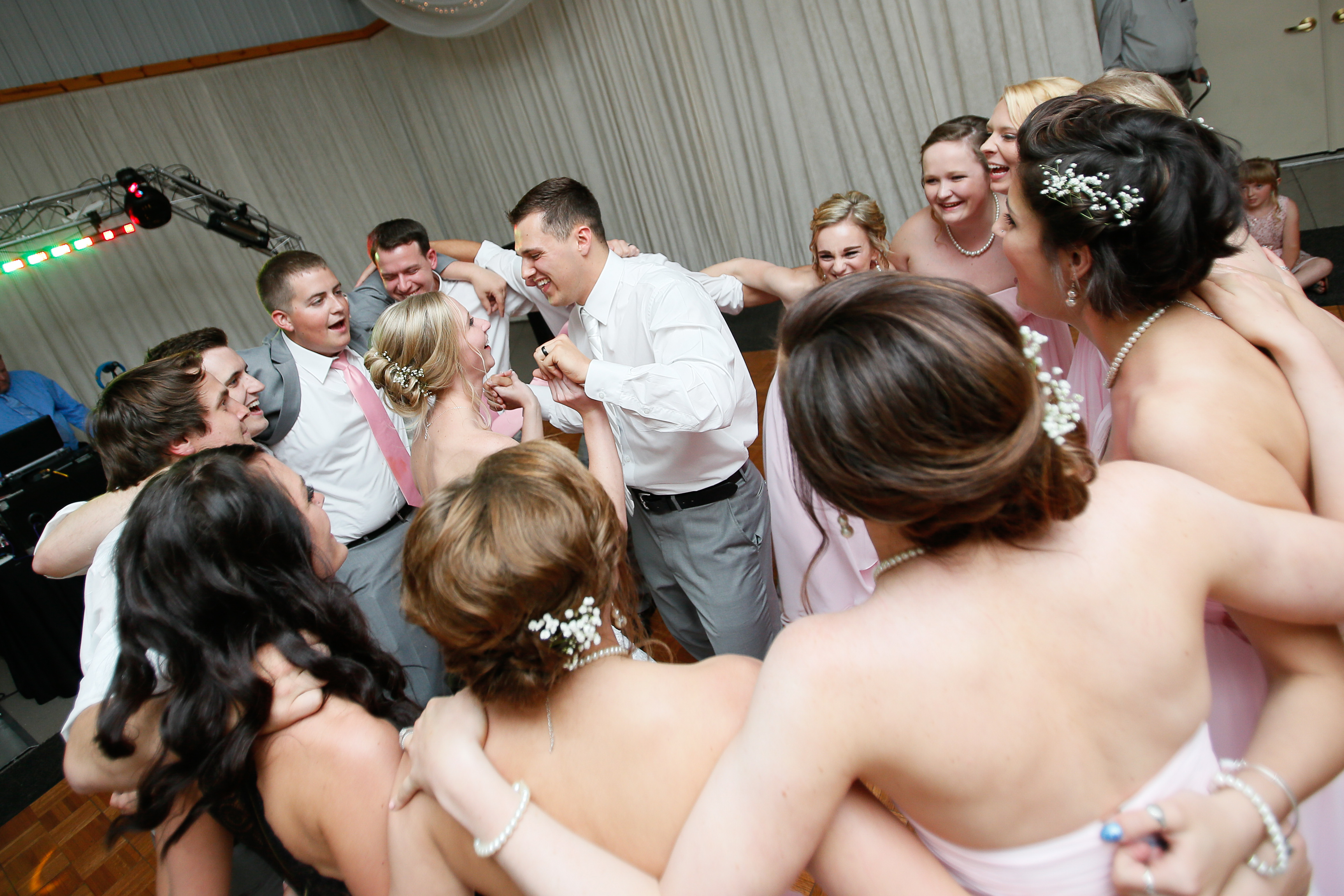 Another way to incorporate a send-off into your reception without props is to have your besties dance you off into your new lives together. It will be a precious and personal memory you can cherish forever. Pro tip: If you are waiting until the very last dance, make sure your photographer is contracted until the end of your reception so they don't miss a thing.
6. Pillar Candles
Guests can light the way out of your reception with romantic pillar candles so you and your love can exit through a sea of candlelight. Or, opt for a hands-free approach and create a candle-lit aisle after the ceremony. Dim interiors and nighttime celebrations are the perfect settings for a little romantic glow, but please consider using votives to protect the flame (and everyone else!).
6. Release Balloons
Have your guests release a sea of biodegradable balloons into the sky. Choose colors that fit your wedding style and venue. If you hired a videographer, this would be a great drone or wide-angle shot to include when looking back on your big day. This is the best for a daytime wedding so you can watch the balloons ascend into the sky.
7. Blow Tiny Bubbles
Confetti and balloons are pretty and look great on camera, but require extra post-ceremony cleanup. Bubbles are fun, without cleanup – just don't get too sticky. This is a whimsical option, especially if you have kids in your wedding party (flower girls or ring bearers) or attending your wedding.
8. Throw Leaves
For a fall wedding, leaves are totally on the theme. From a budgetary standpoint, gathering leaves in different hues and sizes is completely FREE (just make sure they're completely dry and not damp). Enjoy your post-ceremony bliss amongst mother nature's confetti.
9. Rice
A traditional rice toss will give your wedding photos a classic look and feel. The tradition dates back to Roman times and symbolizes fertility and prosperity. Leave little boxes of rice on your guest's seats, that way after the ceremony they can shower you as you exit the church or venue. This is a budget-friendly measure that will get your guests and photographers really excited.
10. Glow Sticks
Some venues aren't entirely on board with the idea of open flames. Glow sticks are a great substitute with equally as spectacular visuals without breaking the rules. Glow sticks come in a variety of colors, and sizes, in addition, they make necklaces and bracelets your guests can wear throughout the night.
For help choosing a wedding photographer who will capture your unique wedding send-off, see our 10 Tips to Finding the Perfect Wedding Photographer.
Related Posts: