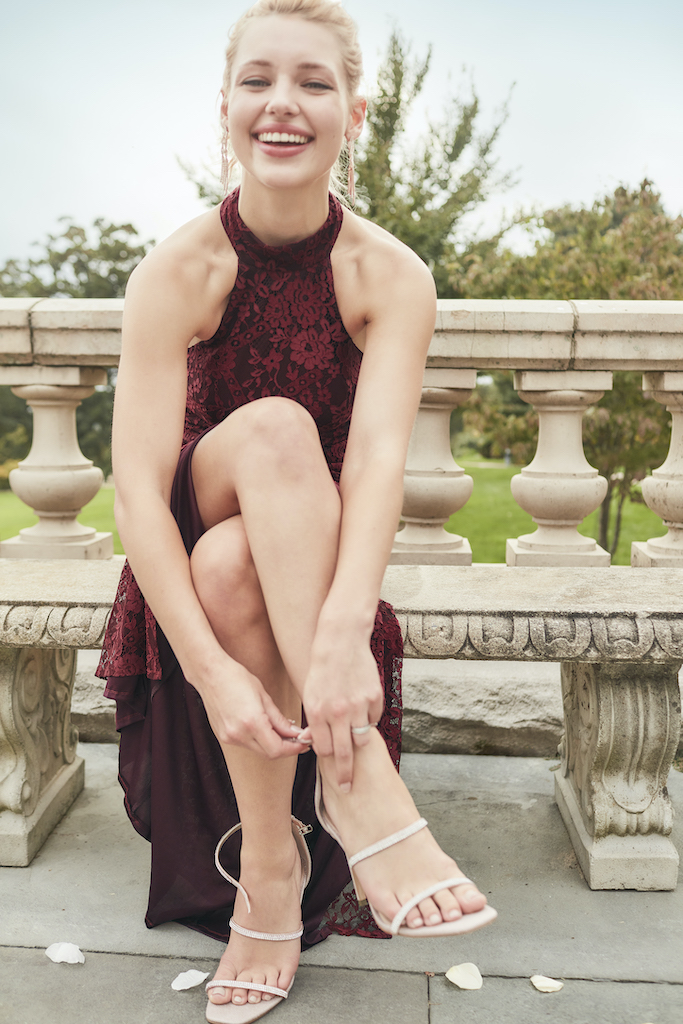 01 Mar

The Best Wedding Guest Dresses By Season
A Year of Wedding Guest Dresses for 2022
Experts are predicting that 2022 will be the busiest year for weddings in the last forty years! All those celebrations means stocking up on new wedding guest dresses. Not sure what to wear? Whether you're attending a formal winter affair or a casual summer wedding, keep reading to see 2022 wedding guest dresses by season.
Winter Wedding Guest Dresses
Styles 55079DB2, D24NY22034W, D21NY2107
Heading to a wedding in January, February or March? Winter weather often means longer hems, thicker fabrics, and darker colors. But how does that translate into wedding guest attire? In our opinion, you can never go wrong with a little black dress! Switch it up with ruffles, asymmetrical sleeves or sparkles.
Spring Wedding Guest Dresses
Styles D39NY22145, D21NY22403, WBM2776
For spring-time weddings in April, May or early June, you can't go wrong with bright colors. Choosing a bright shade of pink, green or yellow (or a pattern featuring a bright hue) will ensure your outfit complements the lush backdrops of the season. Depending on where the wedding is, the weather may be unreliable. Consider wearing a maxi dress or a dress with sleeves to ensure you'll be warm enough at an outdoor ceremony or cocktail hour.
Summer Wedding Guest Dresses
Styles D39NY22402, WBM3021V1W, D24NY22050V1
Summer wedding guests attending celebrations in July, August and September can expect to be spending time outdoors. But how do you stick to the dress code without overheating? For casual weddings, pick a fun mini or midi dress with spaghetti straps to keep you comfortable and cool. If you're attending a semi-formal or formal event, consider dresses with an asymmetrical hemline or a slit to ensure your legs have room to breathe (and make it easier to dance!).
Fall Wedding Guest Dresses
GS28013V1, D21NY2119, ABF3405600
With the changing colors and temperate weather in October and November, fall weddings are growing in popularity. Guests should lean into the rich hues of the season with outfits in colors like burgundy, hunter green, or one of our favorite colors for 2022: brown. Attending a holiday wedding in December? Velvet is a no-fail option for this time of year!
No matter the season or dress code, we've got you covered! Shop 2022 wedding guests dresses online or in-store to find the perfect look for your upcoming celebrations.
Planning or attending a wedding? Sign up for our Diamond Loyalty program—it's free! Follow us on Instagram, Pinterest, and Facebook for more wedding inspiration, or click here to book an appointment.
Related Posts: