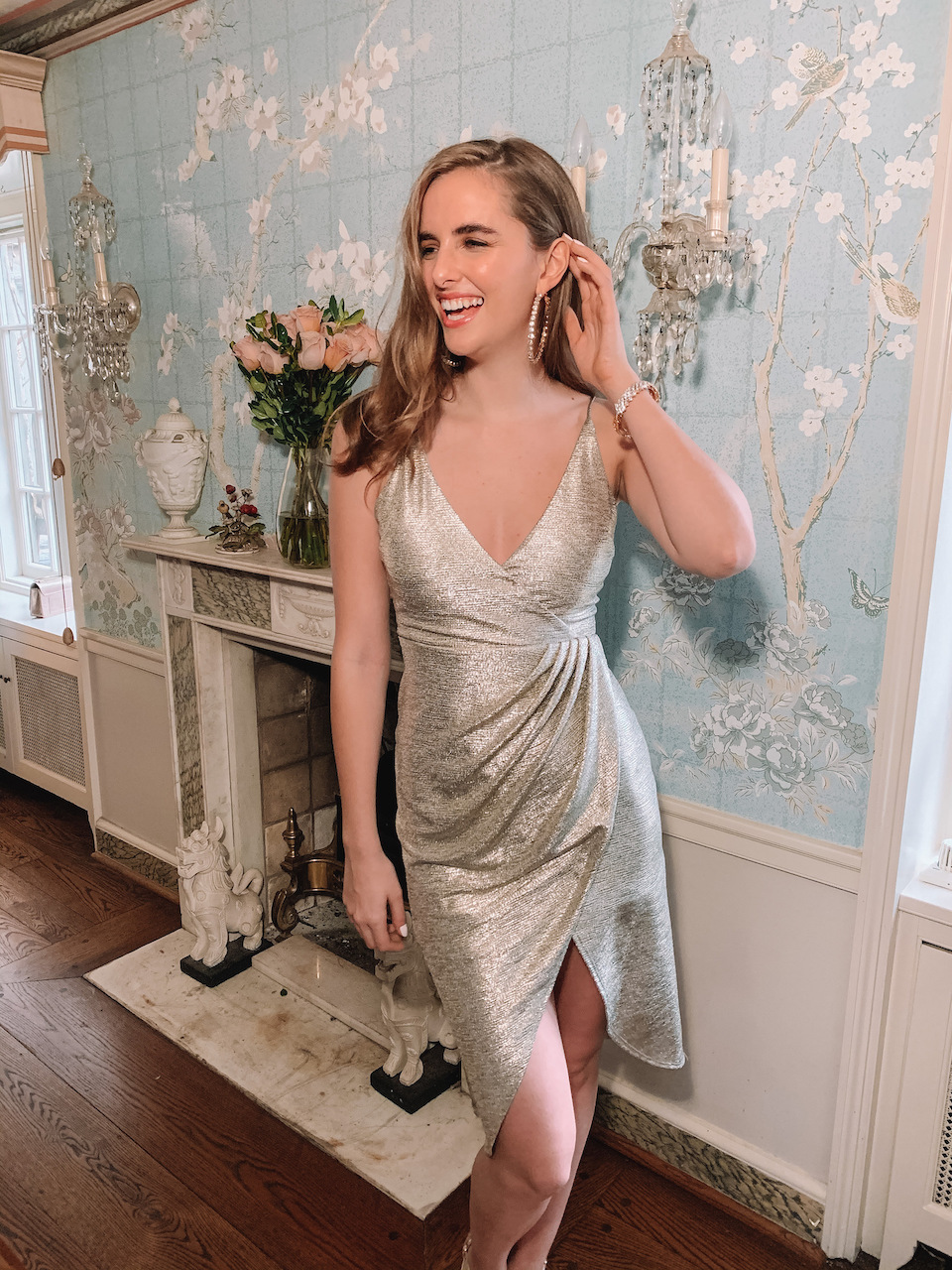 04 Nov

What to Wear: Fall Wedding Guest Dresses
Outfit? Check!
Do you have a fall wedding invitation on your fridge and absolutely no idea what to wear? No need to stress, we're here to help! From casual to formal, here are a few fall wedding guest dresses perfect for any dress code!
Casual
Style D81871DNE, OMZ0391, VW670039, BSJ5393, ARYA
If the ceremony and reception are on the simpler side, you can never go wrong with a little black dress! Look for one with unique details, like ruffles or a slide slit, for some added interest. Finish the look with a metallic handbag, matching metallic jewelry and a pair of black heels. Don't forget to grab a jacket! Early fall days can still feel like summer, but it gets quite chilly at night. A denim jacket adds edge and keeps things casual.
Outdoor
Style C39811DDNE, HBSTEVIE, 10070835, 150702B001, VW95826
The fall season offers the perfect temperature for outdoor weddings! Usher in autumn with a rich shade of wine. You'll look seasonally appropriate and totally on trend. Can't decide between a short or long dress? Choose both with a trendy high-low style for the outdoor event! Complete your look with head to toe rose gold accessories for a sparkling touch!
Semi-Formal
Style 7870HT7A, CALE, VG111901
A little more dressy than a casual and a step down from a formal, semi-formal weddings can be a little tricky to dress for. But our pro tip? You can never go wrong with a glamorous and chic style – think a cropped hem with allover shine – for your semi-formal fall wedding! Matching shimmering heels and accessories are the perfect accompaniments.
Formal
Style WBM2061, HBG7006, 20072048, FRANKA
When you've got a black-tie event on the horizon, try a traditional sheath silhouette. One with a cutout detail at the asymmetric neckline and a thigh-high skirt slit feels suitably dramatic for a fancy reception. For a little added glam, pair matching silver heels and accessories. Unsure how to accessorize a unique neckline? Check out our Neckline and Jewelry Guide for tips!
No matter what the dress code is for your upcoming fall wedding we've got you covered! Think one of these fall wedding guest dresses is the one for you? Check out these styles and more in-store or online at davidsbridal.com
Related Posts: