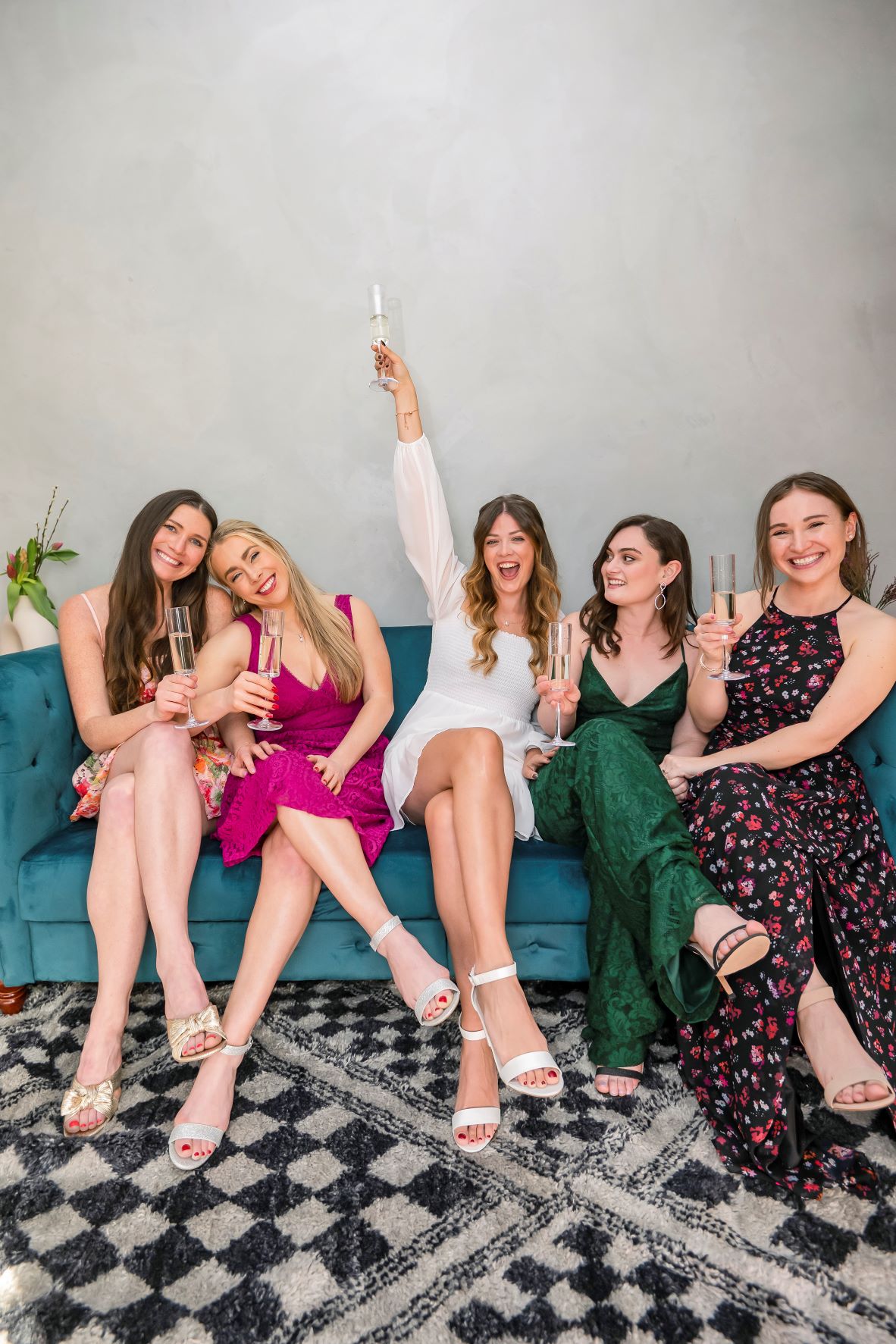 28 Jul

Fall Wedding Guest Dresses
Our Favorite Fall Wedding Guest Dresses for 2022
If you're like us, your September, October, and November weekends are filled with weddings to attend, and with that comes the burning question: what to wear? It's not always easy to find dresses as a wedding guest. As always, you need to consider the wedding dress code. Then comes the fun part – finding a dress that suits your style, size, and budget. Read on to find the best on-trend dresses to wear to a wedding this upcoming Fall season.
Patterned Dresses
Style D21NY22526, D39NY22535, D28NY22566
Are you a fashion risk-taker on top of all the latest trends? Trendy dresses with patterns are a great way to effortlessly stand out. These can be paired with of-the-moment details such as halter necklines, leg slits, a cascading ruffle and a tie waist. We love these modern yet still sophisticated prints for a guest of a Fall wedding.
Feminine Dresses
Style D21NY22524, WBM3202, WBM3259
The feminine wedding guest dress trend is perfect for any season. Instead of bright colors usually worn in the summertime, key color trends for Fall wedding guest dresses are shades of wine and jewel tones. For a more formal wedding, we're in love with these feminine and flowy gowns featuring a leg slit or pretty plunge neckline. For a more casual event, consider a floral and romantic party dress.
Velvet Dresses
Style WBM2798V1, D24NY22509V1
While spring and summer are a great time for flowy and breezy fabrics, velvet is a classic staple for Fall wedding guest dresses. Velvet is THE fall material to wear because it has a luxurious and elegant look to it. It's also thick enough to keep you warm during the cooler fall weather. Use simple accessories to further personalize your outfit, while still allowing the velvet to be the star of the show.
Short Wedding Guest Dresses
Style WBM3209, D39NY22536W
Casual fall wedding coming up? You can still look elegant while keeping comfortable in a short flowy dress. These dresses feature chic details like a halter neckline, or side tie at the waist, and the accessory options are endless!
These fall wedding guest attire trends can be useful whether you are attending a more casual outdoor wedding or a fancier black tie wedding. For more inspiration for every wedding dress code, check out our guide on what to wear to a Fall Wedding.
Related Posts: