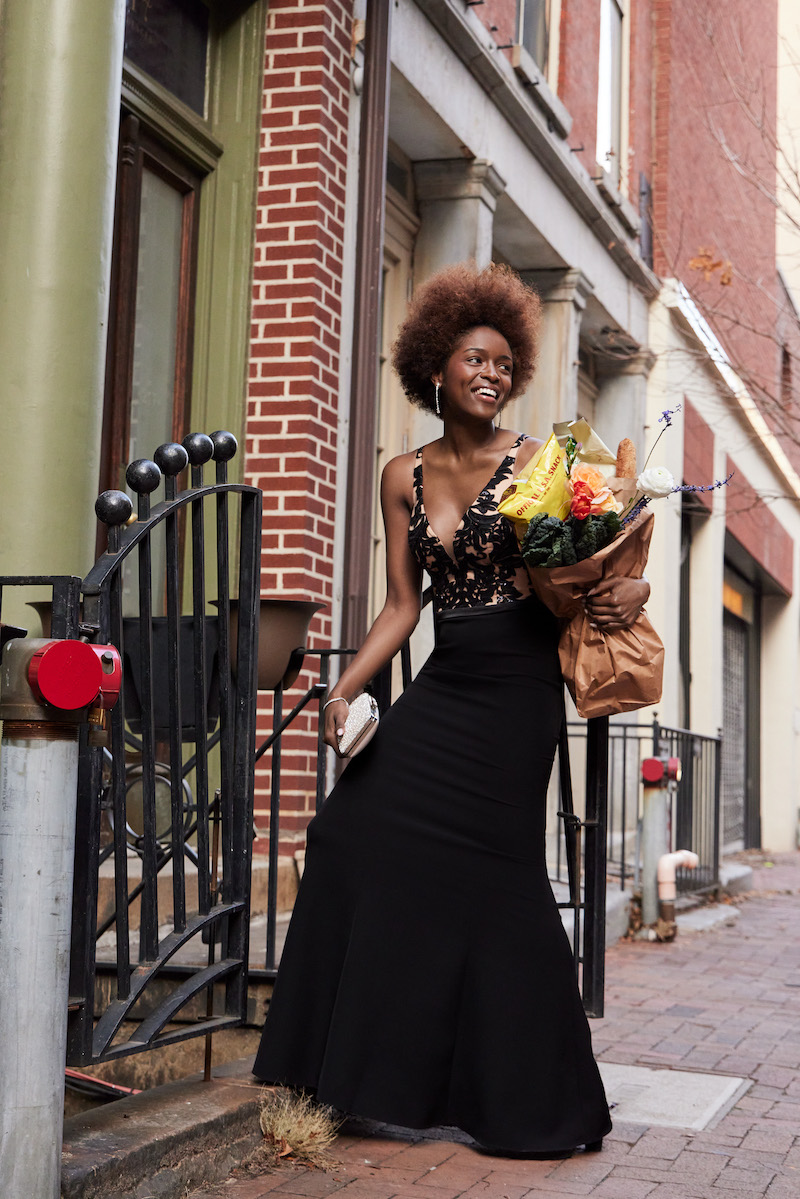 05 Apr

What To Wear to A Spring Wedding
Hello, Spring wedding season!
As spring wedding invitations begin to land in your mailbox, they may mention dress codes that leave you scratching your head—or worse, offer no clue at all. We've broken down the tricky lingo so you know exactly what to wear to a spring wedding!
Casual Spring Wedding
The relaxed atmosphere of a casual wedding leaves a lot of leeway for your outfit. These are perfect events for wearing a fun neckline, a playful pattern, a bright color, or a flowy silhouette. Let your dress make the statement and keep your accessories minimal. When it comes to spring weddings, it's always a good idea to keep the venue location in mind when choosing shoes: wedges, flats, and platforms are perfect since they won't sink into the ground outside!
Styles WBM3617, D39NY23336, D24NY22627, WBM3616V2
Semi-Formal Spring Wedding
Trying to figure out what to wear to a spring wedding when the dress code says semi-formal, or, even worse—says nothing at all? Think of semi-formal attire as wedding guest default mode. If the invite doesn't specify how to arrive, reach for a classic cocktail dress or a simple floor-length dress in your favorite color. Pair with a statement smoky eye and a nude lip for a fail-proof semi-formal look.
Styles WBM3622, D21NY23197, WBM3628, WBM3632
Formal Spring Wedding
Pull out all the stops—without upstaging the bride, of course! It's all in the details for formal and black-tie occasions: Try a gown with eye-catching embellishments that sparkle and shine all night long. Pair your most dramatic and sophisticated accessories to finish off this spring wedding outfit. With the warmer weather opt for warmer toned metals like gold or rose gold to complete your spring wedding look!
Styles D28NY23224, WBM3674, D28NY23305, D40NY22221V4
Black Tie Spring Wedding
If your invite says black tie, it's time to find a gown! Your dress should hit the the ground or the top of your feet; if it's too short or a midi style, you may look too informal next to the other guests. People often think black dresses are a no-go for weddings, but this isn't true, especially for black tie. Picking a darker color will add a sense of formality to your look, perfect for a classy wedding. Consider picking a style with some sparkle or lace to add personality while still sticking to dress code.
Styles D28NY22280V3, D28NY22557, D28NY23361, D28NY23219V1
Mother of the Bride &
Groom Styles for Spring
It's the bride's big day… but it's your big day, too! Pick a dress that complements the bridal party's color family, but still feels entirely you. Floral lace and dreamy chiffon fabrics are perfect for a springtime wedding. Experiment with bright, fresh colors, or soft, dusty pastels to complete your spring wedding outfit! Add matching accessories and you'll be beaming with pride—and with style.
Styles WBM3178, WGIN12K, WGIN5141D, D40NY23247
No matter what the dress code is, it's time to put away those dark tones and try bright new colors and fun patterns that come along with springtime! Have some inspiration now for your spring wedding outfit? Shop these styles and more online or visit your local David's Bridal!
Planning a wedding? Click here to find local wedding vendors, and sign up for our Diamond Loyalty program—it's free! Follow us on Instagram, Pinterest, TikTok, and Facebook for more wedding inspiration and book an appointment to find your dream dress!
Related Posts: