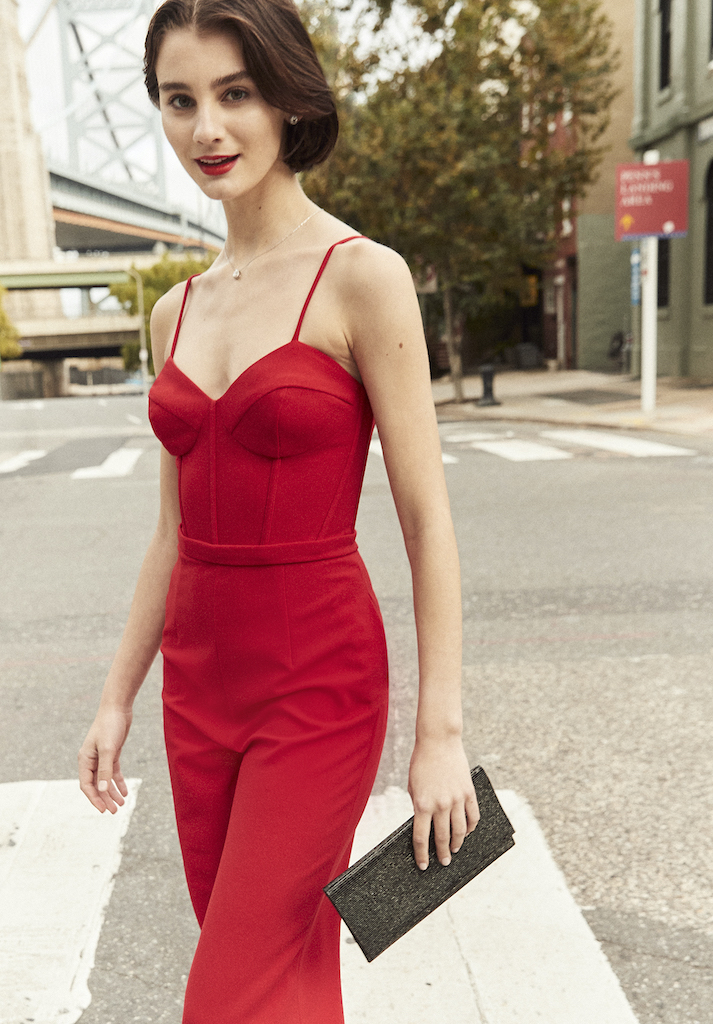 10 May

What to Wear: Summer Wedding Guest Dresses
Summer Wedding Guest Dresses Inspiration
As the weather warms up and summer wedding season approaches, it can be a bit tricky to figure out how to stay cool yet dress-code appropriate while still looking your best. Not to worry, we've got you covered with all the wedding guest style inspiration you need, no matter the dress code, or temperature. Keep reading for the guest's guide on what dresses to wear to a wedding this summer.
Casual
Styles WBM3089, D39NY22149, D24NY2108
Since many casual summer weddings are outside—think backyard barbeques and garden parties—keep the heat in mind. Look for mini dresses made with breathable fabrics accentuated by pretty floral prints and bright colors. Summer dresses with shorter hemlines, strappy backs, and keyhole cutouts help you stay cool. Add comfortable flats or sandals and a couple low-key accessories to complete your look.
Semi-Formal
Styles D24NY22122, D21NY22305V3, D21NY22300V1
What's the best dress for a semi-formal summer wedding? Something chic and elegant. You can't go wrong with a cocktail dress featuring a bright color or beautiful pattern. Consider a lightweight midi slip dress paired with a block heel for a stylish and sophisticated look. A relaxed updo hairstyle is a perfect no-fuss choice for humid weather—plus, it's a great way to show off a fabulous pair of statement earrings!
Formal
Styles D28NY22289, WBM3095, WBM2954
It can definitely be difficult finding the perfect formal guest dress that will keep you cool during a hot summer wedding. Dresses enhanced with sparkles and sequins are a great option for formal summer weddings, including black-tie events. An embellished dress will fancy up your look, without the need for bulky accessories. Simple heeled sandals and subtle crystal earrings let the dress—and you!—shine.
Destination
Styles D21NY22301V2, D39NY22133, D21NY22160V1
Easy is the name of the game when it comes to summer destination weddings. Pick a bright, breezy dress in a packable fabric, throw on some sandals and hoops, and you're all ready for a beach wedding! If you're headed to a tropical locale, wear your hair in long, beachy waves for an effortless sun-kissed look.
Mother of the Bride & Groom
Styles D40NY22371, WBM3178, WGIN5141D
Whether helping the bride get ready, arranging last-minute details, or giving a teary-eyed toast, moms are busy on the big day. A flowy, sleeveless dress lets you go here, there, and everywhere with ease, and is perfect for hot summer temps. Be sure to bring a lightweight wrap for when you want to take a quick break from the dance floor.
Summer wedding season has arrived but that doesn't mean you can't stay cool while still looking your best! Besides the warmer weather, you also need to consider the location, time of day, and dress code when picking out the perfect summer wedding guest dresses. Whether the wedding vibe is more laid back or on the fancier side, this guide will help you choose the dress that is just right for you and your upcoming wedding event. Head to davidsbridal.com to browse more celebration-ready gowns for your next summer wedding.
Head to our Instagram , TikTok and Pinterest for more summer wedding guest dress inspiration. Book an appointment to find the perfect outfit and click here to find local wedding vendors!
Related Posts: