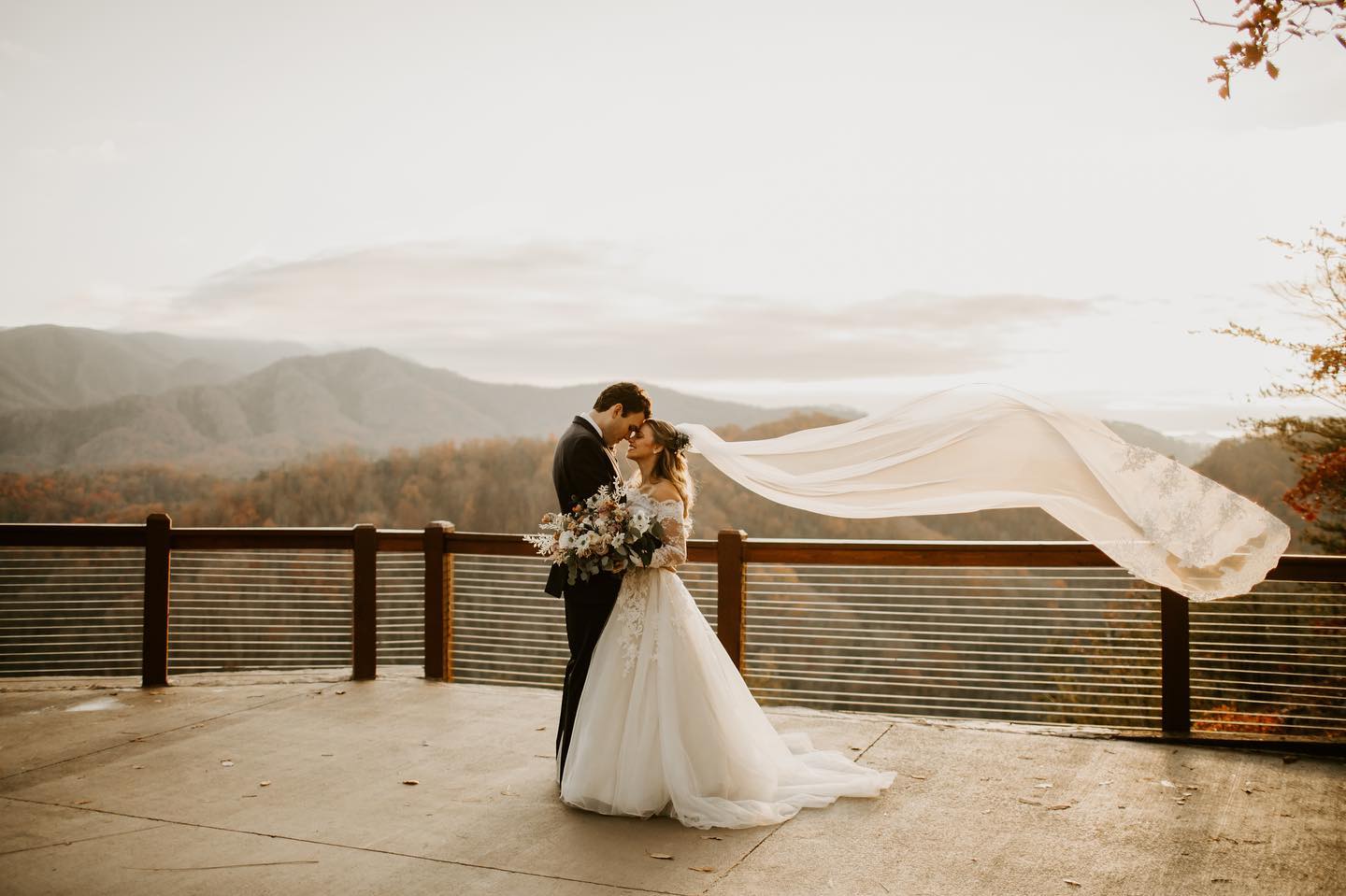 08 May

Ways to Transition Your Spring Wedding Look to Fall
How to Give Your Dream Dress A Seasonal Update
The hard part's over because you already said "I Do" to your dream dress! If you've recently found yourself having to postpone your wedding, you might be wondering how to transition your spring wedding look to fall or winter. You fell in love with your dress for a reason and with a few tweaks, it can still work for your new, cooler-weather date! Keep reading for a few suggestions on how to give your bridal look a seasonally appropriate update.
Alterations
Fall or winter weddings usually mean cooler temps! If you're hesitant to rock a spaghetti strap or tank for your new wedding date, our alterations specialists can work with you to add sleeves to your dress. A sleeve can provide the coverage and warmth that you're craving without affecting the integrity or design of the dress.
Whether you prefer a thicker strap, cap sleeve, full-length, or 3/4 sleeve, our alterations specialist will talk through your vision and help bring it to life during your appointment!
Outerwear
Complement your dress with outerwear that completes your cool-weather bridal style! Embrace the cozy vibe of the season with a faux fur shawl, blanket scarf or even a jacket, perfect for a bit of warmth while you take photos or during an outdoor ceremony! And a cool leather jacket that shows off your new status is the perfect addition to any look.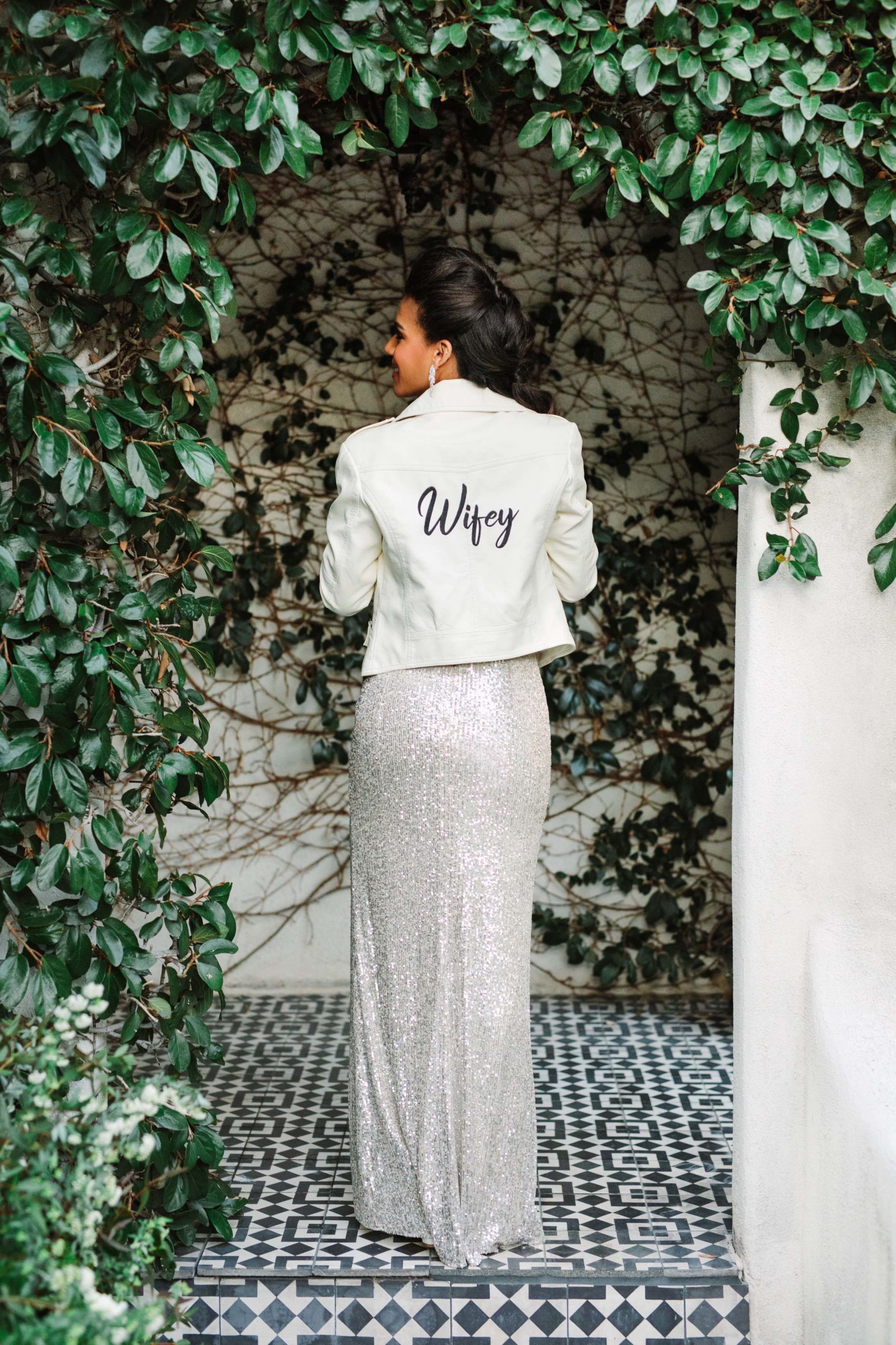 Dress Topper
Another great option for transitioning your gown from one season to the next is with a dress topper. You really get the best of both worlds with a dress topper because you can get two unique looks without having to commit to permanent changes to your gown. Find a topper that embraces the unique aesthetic of your gown. Whether a lace sleeve adds warmth, a high neck adds some coverage, or you just want to embrace a different vibe on your big day, a topper is a fabulous and simple update you can make to transition your spring wedding look to fall.
Seasonal Accessories
Your wedding dress can be a blank canvas for your style! Use accessories to make your look work for the new season. Swap out your sandal for a closed-toe pump and go for silver accessories to bring a cooler tone to your finished look.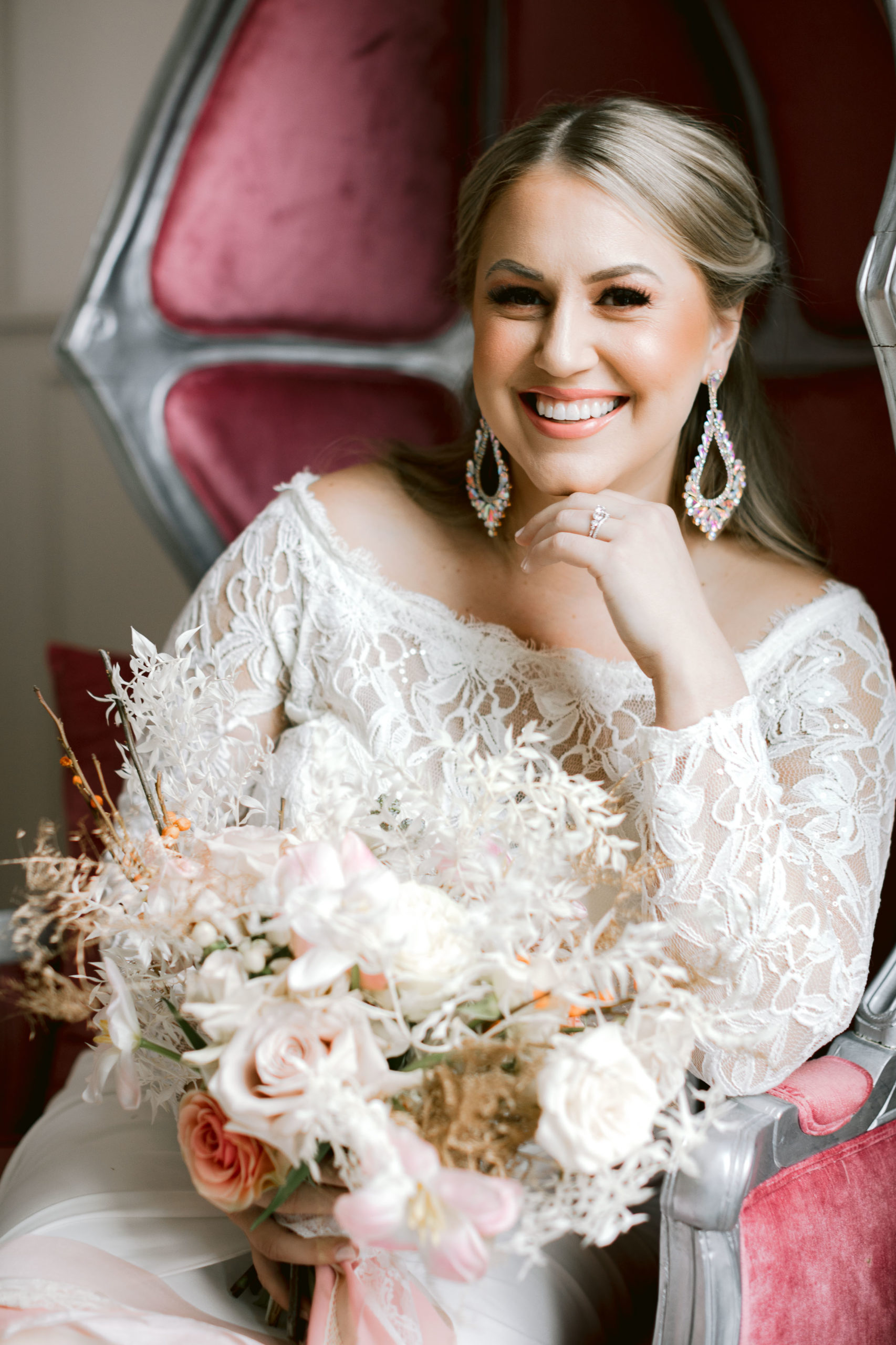 ME44618, BRITT, ETTA, RENZO73X
Have a Second Look
What's better than one dream dress? Two! Depending on where and when your wedding is taking place, consider an outfit change. Stay cozy and chic with a more seasonally appropriate look for an outdoor ceremony and rock your original look for the reception!
Use these tips and tricks to give your dress a seasonal update, because you don't have to say goodbye to your dream dress if your wedding date changed! With a few simple additions or alterations, your look will be picture-perfect for your new "I Do" date.
Still searching for the one? Head to davidsbridal.com to shop over 300,000 dresses that are in-stock and ready to ship! Check out this post for tips on how to confidently shop for wedding dresses at home plus head to our Instagram and Pinterest for more inspo! You can also schedule a virtual one-on-one appointment with an expert stylist!
Featured image by @hannahmaeweakley
Related Posts: