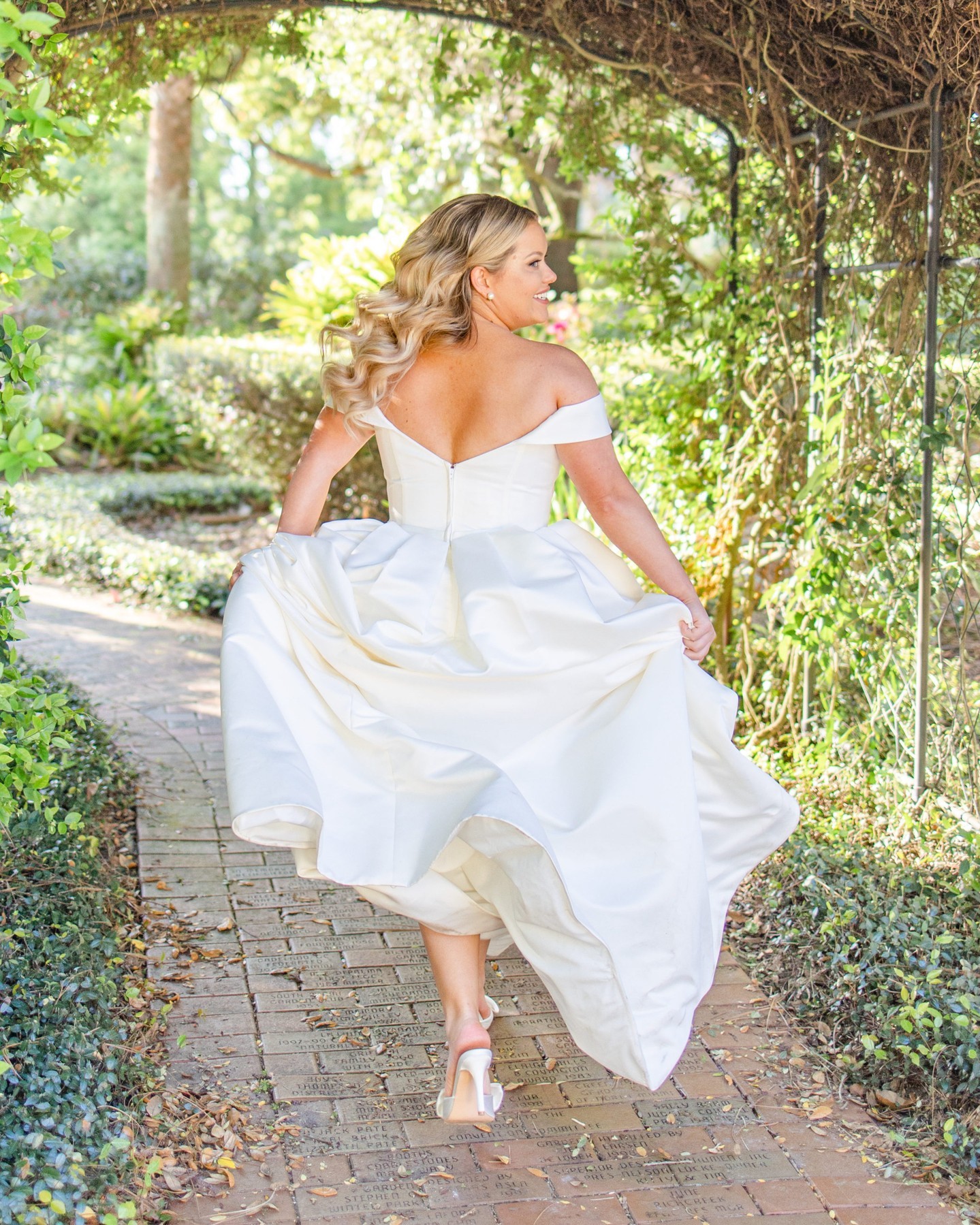 01 Jul

Best selling wedding dresses of 2022…so far!
6 Wedding Dresses our Brides are Loving
Trends change, but your dream wedding dress is forever! While style evolves, the dress you say yes to reflects this special time in your life, so it's important to find something you adore as much as you love your partner. To inspire your shopping, we've rounded up the top six best selling wedding dresses of 2022 so far. See what real brides are wearing down the aisle and read what they have to say about their coveted choice!
Off the Shoulder Satin Ball Gown Wedding Dress – Style WG3979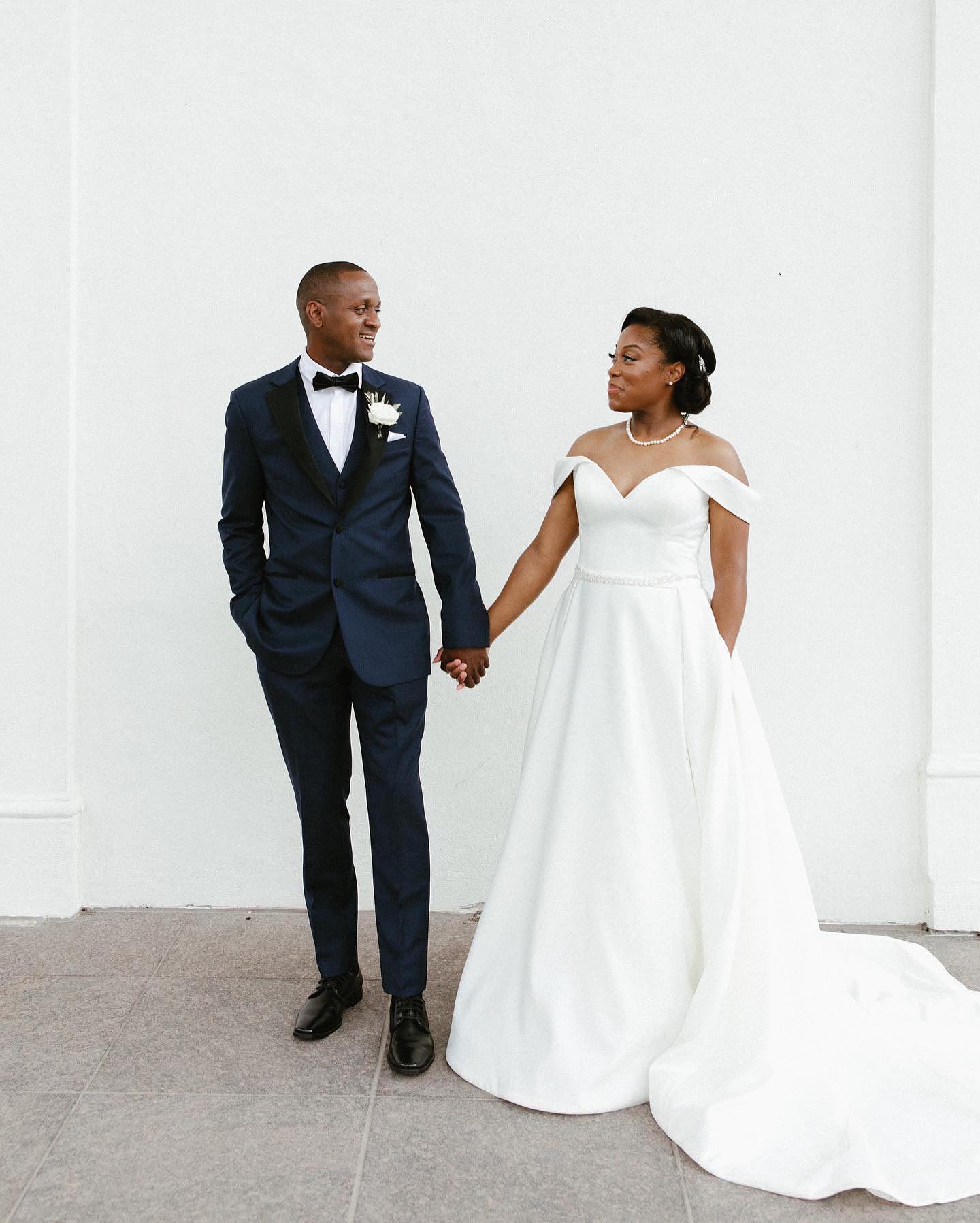 Style WG3979
"This dress was a dream! Instantly made me feel like a bride the moment I put it on. Gorgeous satin, off-the-shoulder straps, small pleated detail, and a defined waist – I would be confident that anyone could look good in this dress." – Rain
"This dress wasn't one of my tops from looking online but when I tried it on in the store, it felt very elegant and timeless and the big skirt gave it a dramatic feel. Can't wait to wear it for my wedding!" – Allison
"When I put this dress on I truly felt like a princess. It gave me the Cinderella vibes! Was so comfortable and soft. If I could wear it more than once I would!" – Joey
Illusion Cap Sleeve Lace Appliqued Wedding Dress – Style SWG862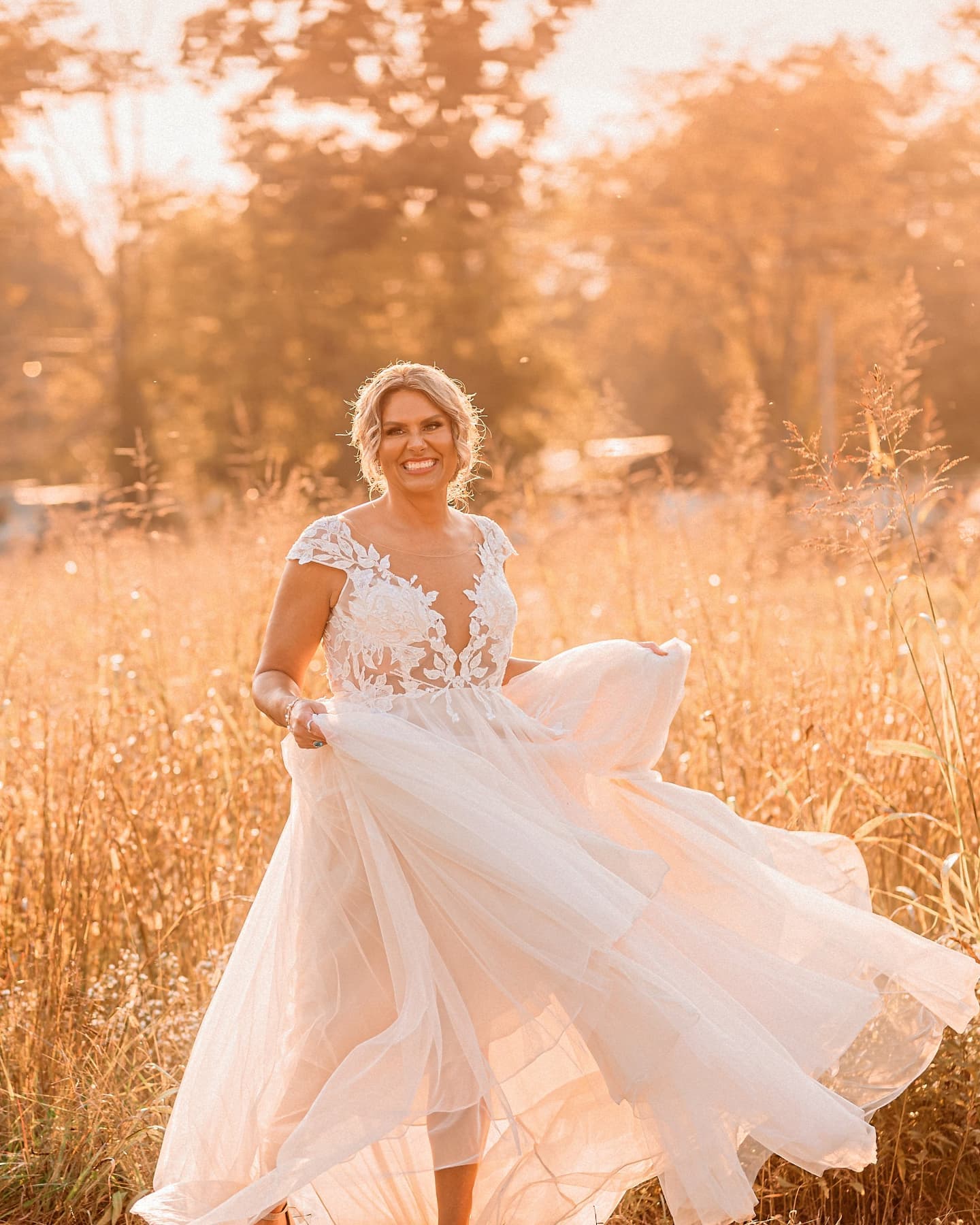 Style SWG862
"I loved how this dress created an hourglass silhouette; sexy but classy. I also loved the shimmer of the skirt. In the candlelight at my wedding, it shimmered and created this magical feel." – EmDream
"We had a garden backyard wedding and this dress was the perfect balance between romance and sexy, classic but whimsical. I ordered mine with the sleeves and would do it the same all over again!" – Rainyday12
"I absolutely fell in love with this dress the second I put it on! It's so classy and timeless! It's very flattering to any body shape/size!" – Nikki
Illusion Plunge V-Neck Lace Wedding Gown – Style CWG924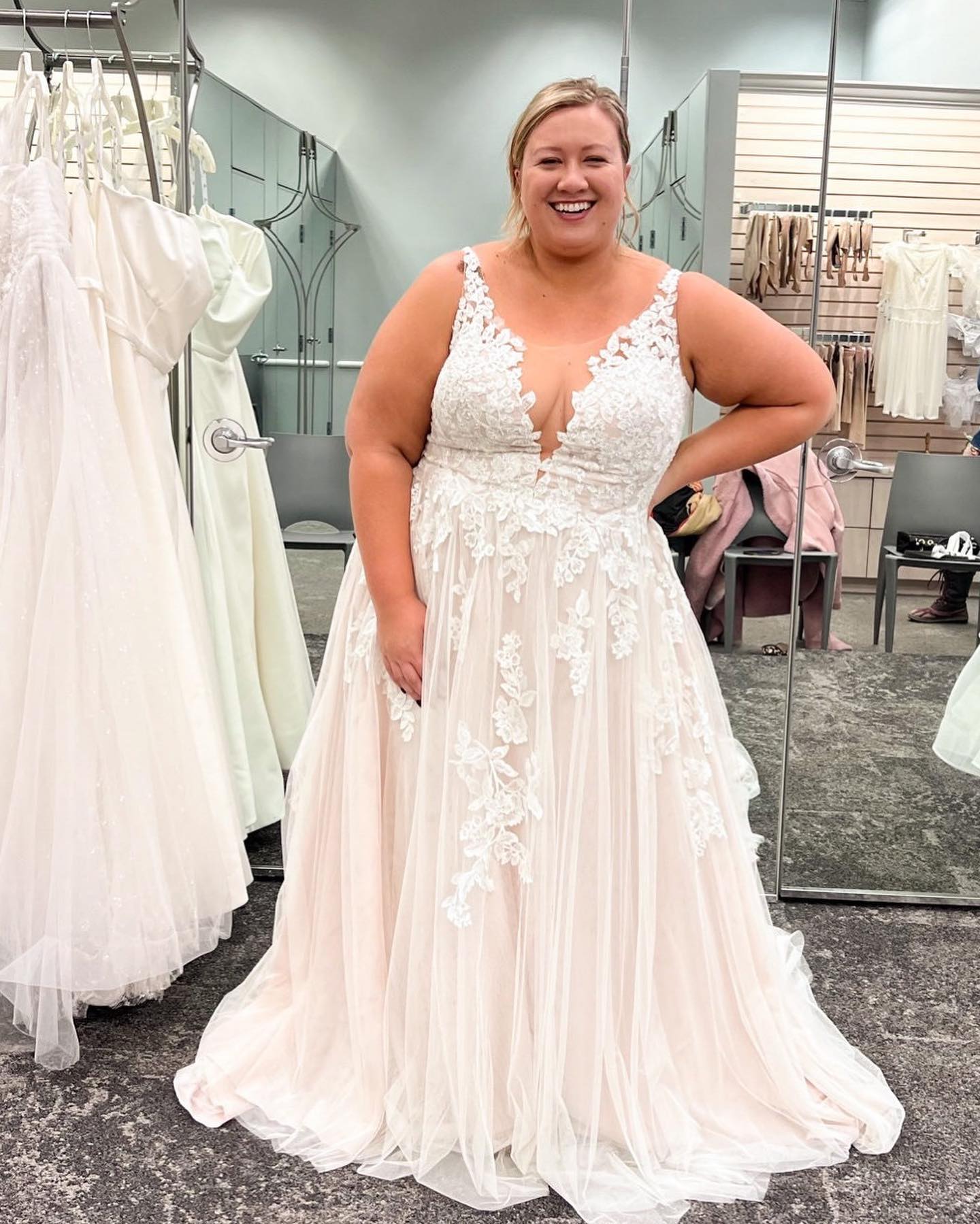 Style CWG924
" I fell in love as soon as I put this dress on! It's the absolute dress of my dreams. The detailing, fit, style and material are amazing." – Kait
"This dress is a dream! It flows but feels so lightweight. It's sexy, yet classic and romantic! The blush undertone adds just the perfect amount of color." – Drea
"The light pink/ivory color of this dress is really magical. I couldn't have found a better dress to help me feel beautiful on my special day." – Jill
3D Leaves Applique Lace V-Neck Wedding Dress – Style MS251223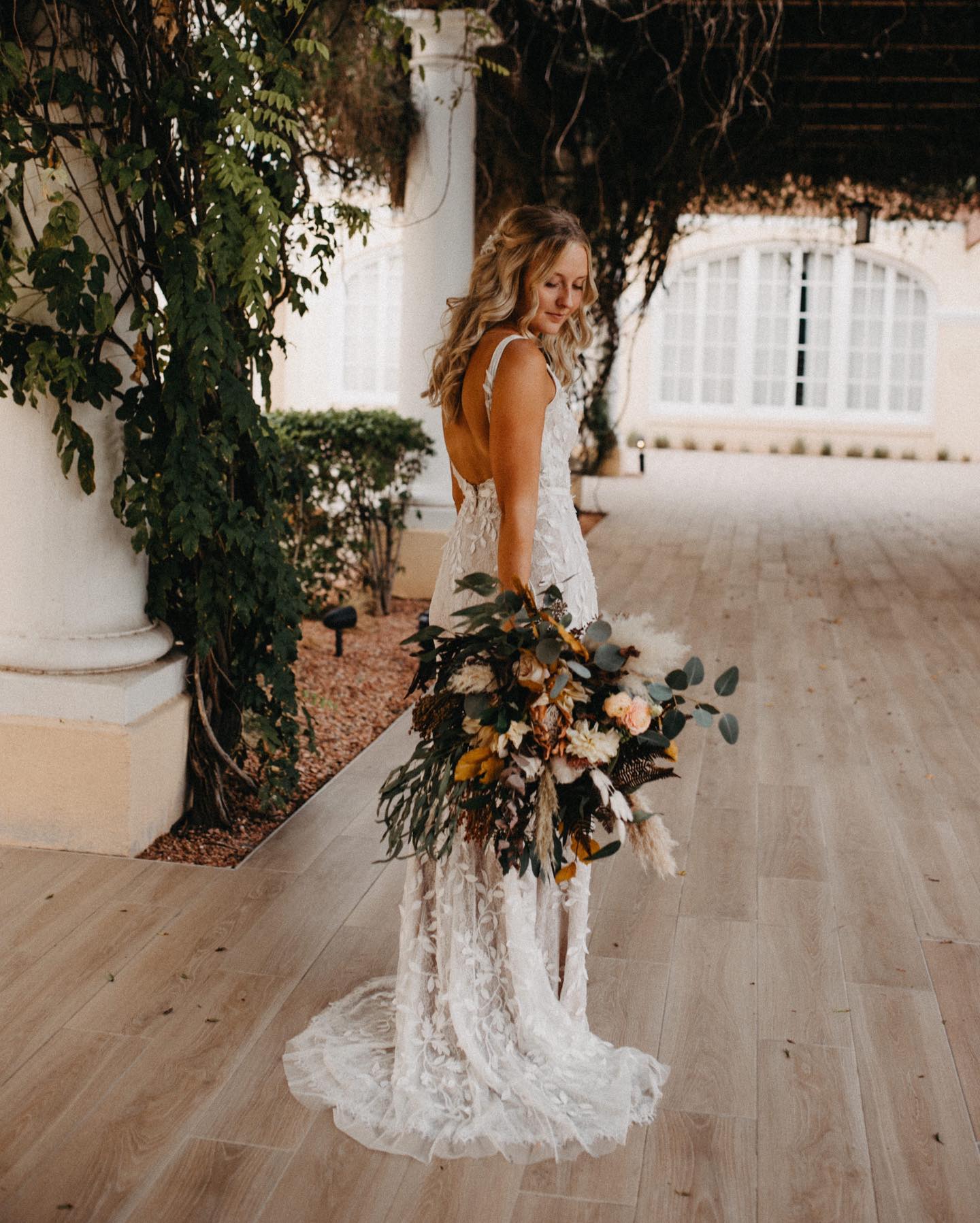 Style MS251223
"This dress was comfortable, SEXY, and gorgeous. It made me feel so good and flattered my shape so well. My husband was absolutely in love!" – Becky
"As soon as I put this on, I immediately knew this was the dress for me! The leaves and delicate lace give it a whimsical touch." – Kristina
"Tried on 10+ dresses, but none competed with this dress. Absolutely love it! It was perfect for my outdoor venue. The detailing is GORGEOUS!" – Kait
Illusion Embellished Drop Waist Wedding Gown – Style SWG917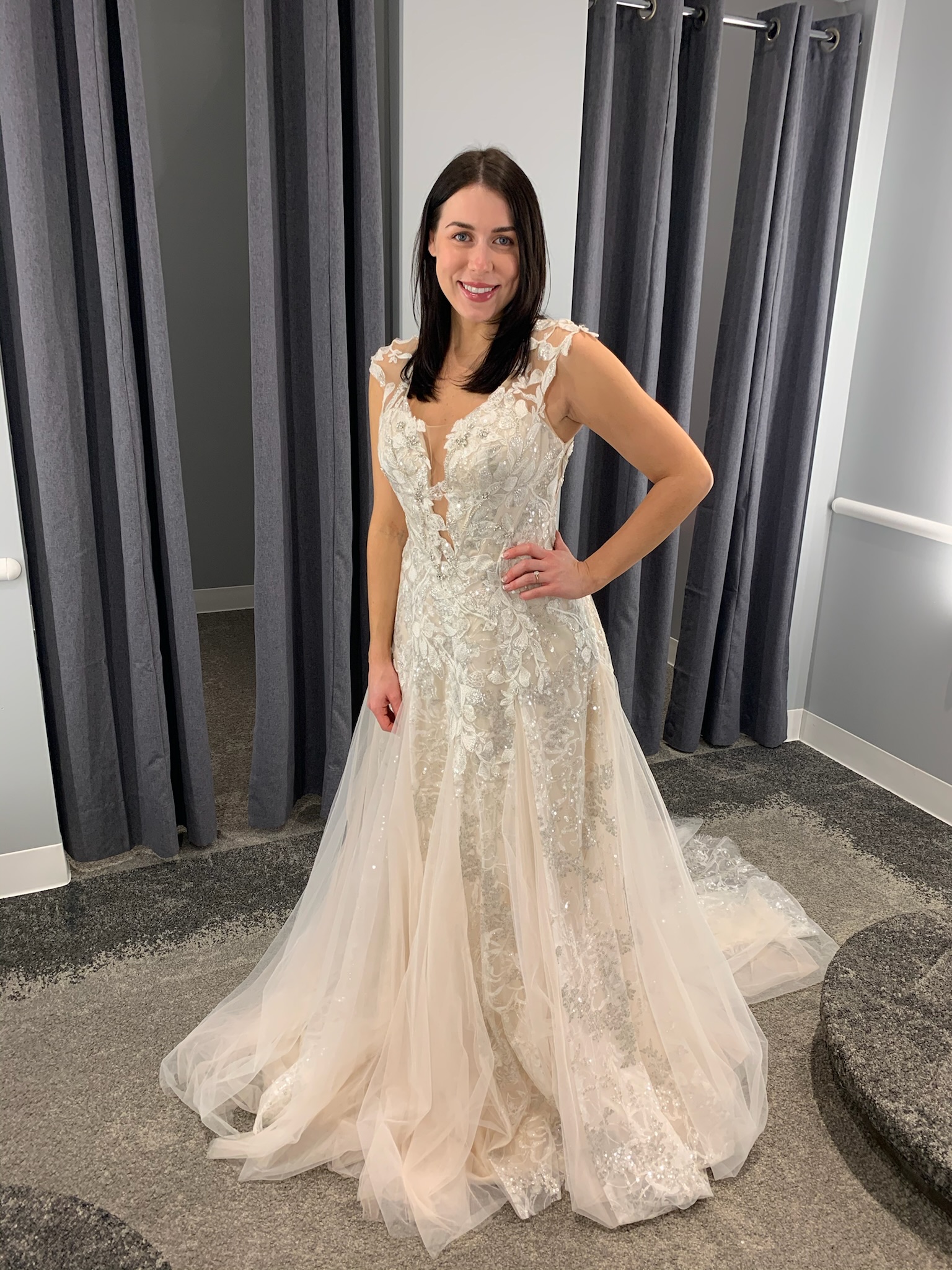 Style SWG917
"The details on every single part of this dress are beautiful and well-designed. The sparkles are carefully placed and make the dress appear extremely elegant." – Kate
"The color and the sparkle look SO pretty in person, they make the dress shine!" – Jenn
"The sparkles and gorgeous panels going down the length of the train sold me!" – JJRyan
Satin V-Neck Tea-Length A-Line Dress – Style SDWG0970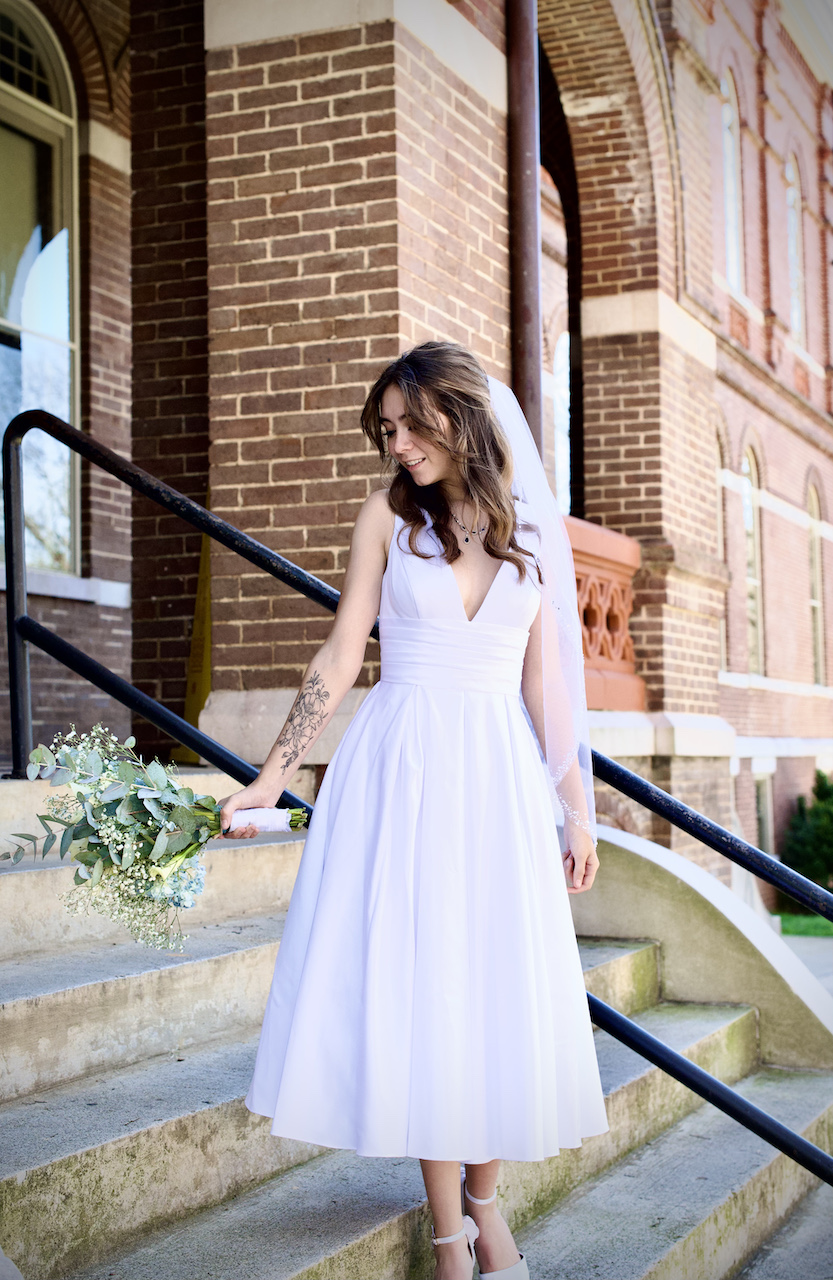 Style SDWG0970
"This dress is perfect! It accentuates my body in all the right areas. And it has POCKETS! I can't wait to wear this on my big day." – Heather
"I love this dress! It's so beautiful and comfortable, and everyone said I looked like Marilyn Monroe, so I had to say yes to this dress!" – Bmm2025
"This dress was so perfect. It curves with the body well and it allows for plenty of movement to dance the night away." – Jazmine
That completes our roundup of the best-selling wedding dresses of 2022! Fall in love with one of these styles? Shop these dresses and more in-store at your local David's Bridal or online at davidsbridal.com!
Planning a wedding? Sign up for our Diamond Loyalty program—it's free!—and find local wedding vendors. Follow us on Instagram, Pinterest, Facebook, and TikTok for more roundups of our best selling wedding dresses, or click here to book an appointment.
Featured image: @snapshotsbygabriela @amandahonner
Related Posts: