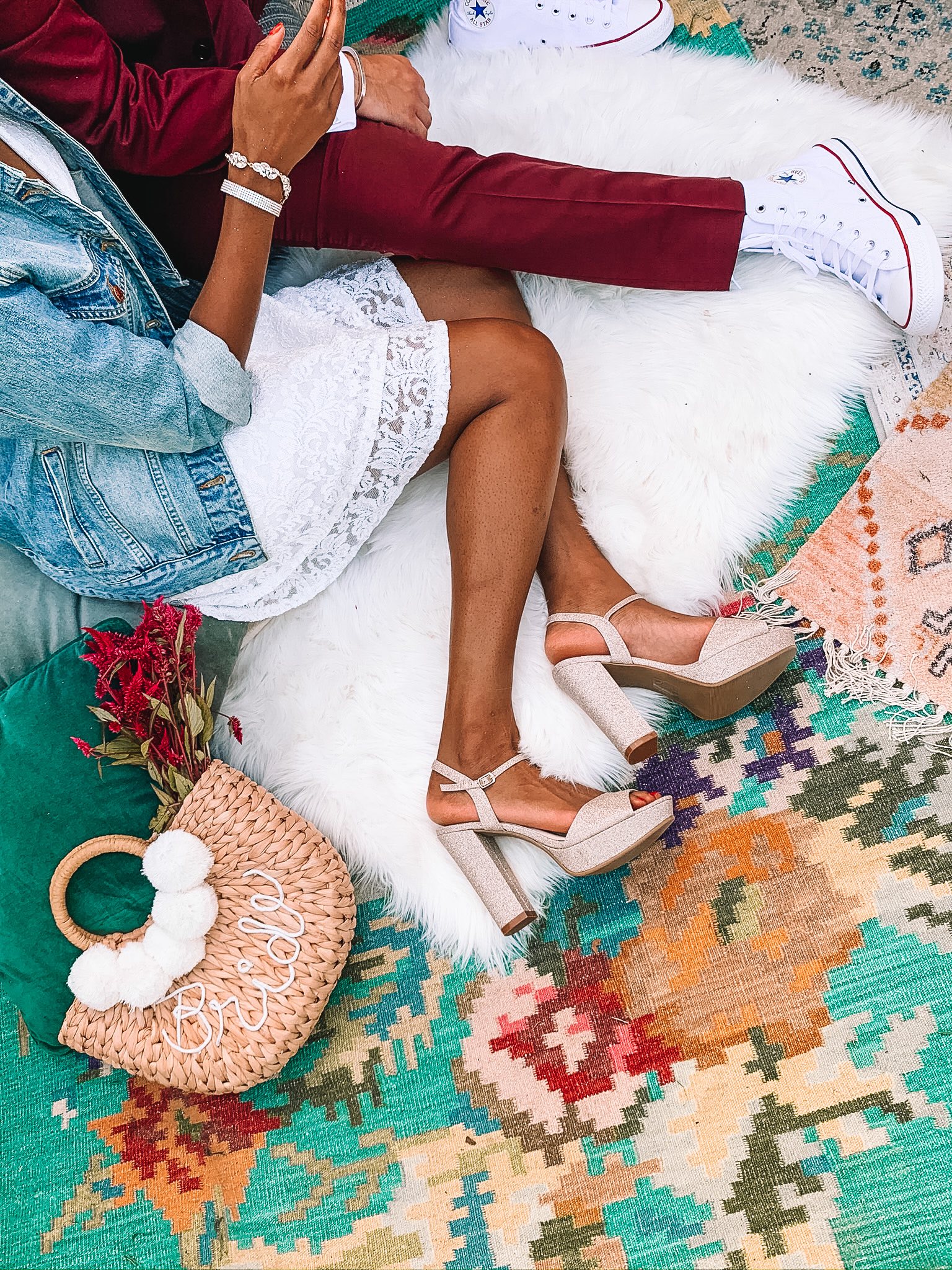 27 Jul

The Best Shoes For An Outdoor Wedding
The perfect outdoor wedding shoes for your I Do's!
Sandy beaches and romantic gardens make for stunning wedding ceremony backdrops, but an outdoor wedding may leave you wondering what you should wear on your feet. Sinking heels are a no-go when battling grass, sand, or uneven surfaces. We're sharing our picks for the ideal outdoor wedding shoes for the bride, bridal party and guests too.
Sandals
While sandals are especially perfect for a beach wedding, the flat soles are ideal for any wedding venue. Whether you change into them for dancing or are just simply not a heel girl, a pair of sandals are the foolproof solution to any wedding shoe catastrophes. Choosing a pair with added jewels will help keep the look chic while adding some bling. Tying the knot in the sand and want to ditch shoes completely? Foot jewelry is a pretty finishing touch.
Flats
Similar to sandals, flats are a top choice for all day comfort, especially for a more formal event or venue. The absence of a heel makes mingling around the reception and twirling around the dance floor a breeze!
Wedges
Looking for a little added heel height but don't want to compromise on built-in stability? Wedding wedges keep you above ground for the day-of. They offer the allure of a heel but the comfort of a flat. The flat platform will help you better navigate around uneven surfaces and keep you from sinking in. And best of all, with so many options to choose from, you'll find a favorite with details fit for a formal (think winery) or more casual (like a backyard) affair.
Block Heels
You can never go wrong with a trendy block heel! The thick heel offers more balance and makes walking in them so much easier than a pair of sky high stilettos. Where a thin heel risks sinking into the grass, a block heel will keep you stable and makes walking across an outdoor venue easy and effortless.
Heel Helpers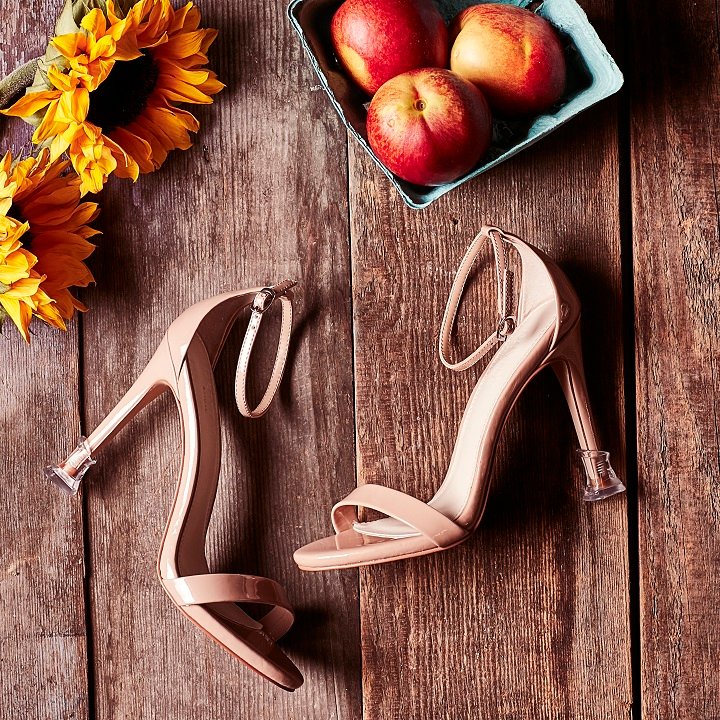 If you are totally a pump or heel girl and can't bear to part with the perfect shoe for your gown, we totally understand. Place a cap on your heel for minimal sinking and for some added support. The Solemates heel protector (available at your local store!) makes uneven surfaces stable and grassy lawns impenetrable. Win/win!
The style options are endless when it comes to finding the perfect pair of shoes for your outdoor event! With so many different styles, you don't have to compromise on the look you are going for. For more inspiration for your outdoor wedding shoes, our unconventional bridal shoe guide has even more possibilities to offer! Find these styles and more at your local David's Bridal or shop with us online at davidsbridal.com!
Related Posts: