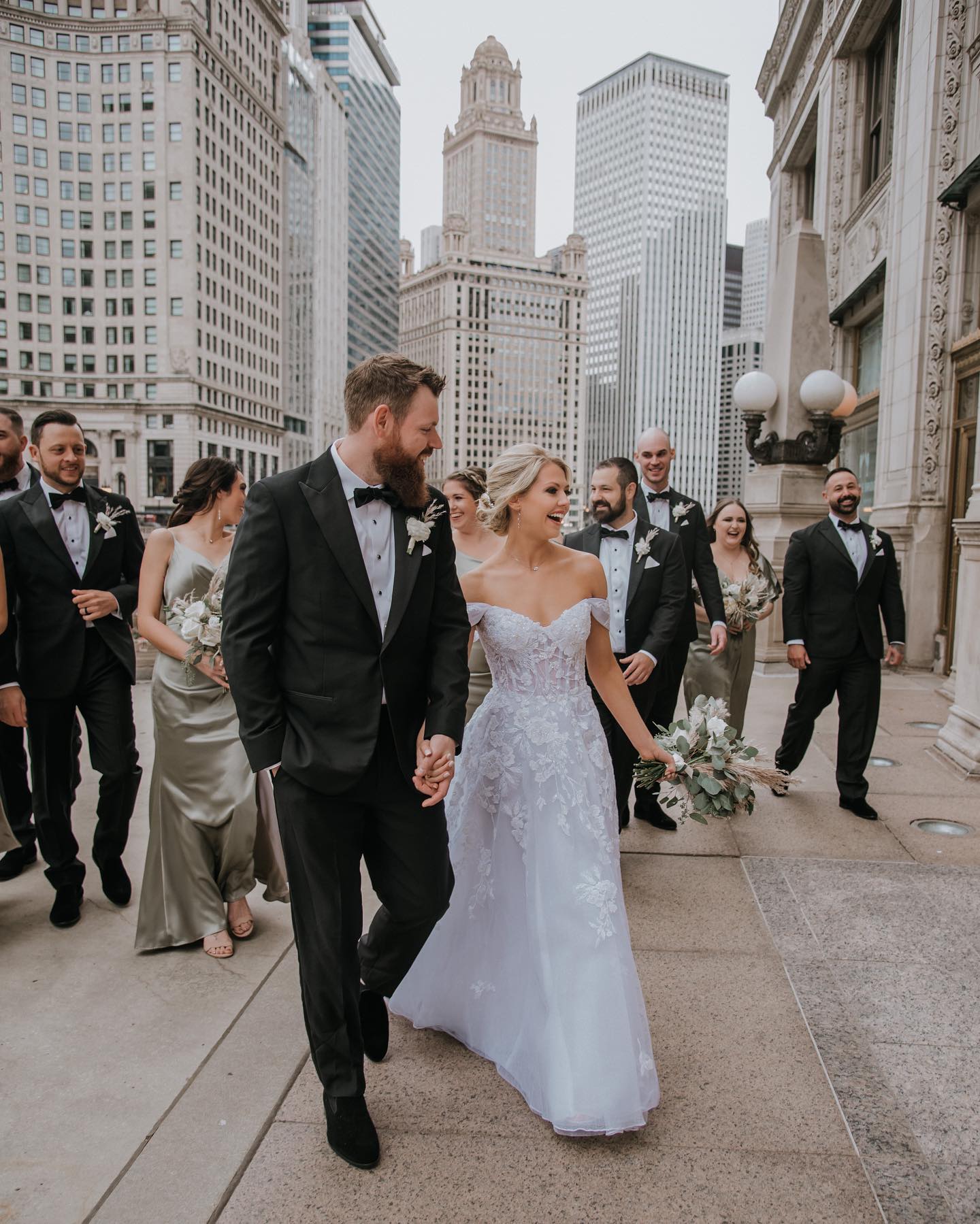 23 Oct

Weekday Weddings: Pros, Cons, and Planning Tips
Debating when to say "I do?" Weekend weddings are the norm, but weekday weddings are on the rise – and for good reason! Here are our top reasons why we're fans of a weekday wedding!
Pros Of A Weekday Wedding
1. The Savings
Caterers, photographers, florists, and other vendors will often offer you discounts for hosting a weekday wedding. Which means you'll get all your dream vendors at your dream price. With most weddings taking place on the weekend, premiums are charged to secure these coveted dates. For couples looking to be wise with their wedding budget, this can free up thousands to spend on other parts of your day you may have sacrificed otherwise.
2. The Venue
Have your heart set on a dream venue? Chances are you're more likely to secure your dream location on a weekday. Plus depending on the time of year and if it's peak wedding season or not your venue could be cheaper than expected.
3. The Date
Is there a special date that means a lot to you and your partner? Make it your wedding day, even if it lands during the week! There are plenty of great reasons to have your wedding on a weekday even if it is a more non-traditional decision for your wedding.
4. Intimate Affair
Some guests might not be able to make a midweek event. So embrace a scaled-down wedding day with your closest family and friends. A mid-week celebration will be more feasible with a smaller number of people. This could even open up the opportunity to lean into more premium catering options and additional luxuries for their guests with a more limited number of attendees. This also means a more relaxed party, allowing the couple to easily spend time with everyone.
5. Destination Options
Airfare and travel options are typically less expensive on weekdays, meaning you can have a destination wedding and stay under budget. By taking the pressure off the weekend, and high demand rates, our weekday wedding couples have found more "yes" RSVP's from their loved ones with heightened affordability.
6. Break Tradition
For our modern brides looking to break away from tradition, having your wedding on a weekday is a great option over the traditional Saturday or Sunday wedding. While this isn't a huge break from tradition, this is something that could really lower your overall wedding budget and give you a more intimate ceremony and reception
7. Long Celebration
With a weekday wedding (and likely taking off extra time from work), you can celebrate your wedding all week long. Whether you want to start the celebration early with Saturday or Sunday festivities for your Monday wedding or keep the celebration going after a Thursday wedding stretching into the weekend, either option allows for a far more fun time for you and your guests.
8. Guest Accommodations
Planning on having guests from out of town? Hotels and overnight stay options are more affordable during the week, saving you and your guests some extra money. Plus with hotel room blocks, your guests could even spend a few extra days
9. No Competition
Weekday weddings aren't as popular, which means there's a less likely chance that your guests will have multiple wedding invitations they'll have to choose between.
Cons Of A Weekday Wedding
To avoid disappointment on your big day, there are some disadvantages to a weekday wedding that you should consider before scheduling a weekday wedding. You must map the pros and cons and which things are most important to you as a couple. It is better to plan and consider up front than to schedule and wonder if this is the right decision. Once you have made your choice, embrace it and start the planning process.
1. Check Vendor Availability 
Some vendors do not work on weekdays. They often make their schedules based upon the traditional weekend weddings or events. This, of course, varies but be sure to check.
2. Guest Attendance
It can be hard for some guests to attend a weekday wedding due to commitments of the week. It might be work schedules or travel, evening courses and children's events or childcare. Family and friends will appreciate planning time. Be ahead of the game by providing as much advance notice as you can with "save the date" notices and communicating this to your guests.
3. Shorter Celebration 
You might have guests that leave earlier during the week than on a weekend. Work schedules the next day or childcare can cut the evening short. The event may be a little less festive than a weekend wedding as people tend to celebrate more on the weekend. Consider this with the timing of activities such as toasts, dancing and cake cutting. This doesn't mean your wedding won't be perfect, just things to consider when planning during the week.
Your wedding can be perfect no matter what your choices. This is your special day and as long as you take the time to plan and consider all of the aspects of your choices, you can plan the dream wedding that you always imagined. Remember this is your day and it should include what makes you happy.
Ready to plan your weekday wedding? Get started today using our free online wedding planning toolkit! We've got everything you'll need, from your vision board, the ultimate wedding checklist, a universal registry & personalized wedding website! PLUS sign up for Pearl to help keep all of your local and out-of-town vendors housed all in one place. Pearl is a game-changing wedding planning app that helps connect local vendors to brides and couples for their big day.
Featured photo by: @brilliantbeephotos
Related Posts: