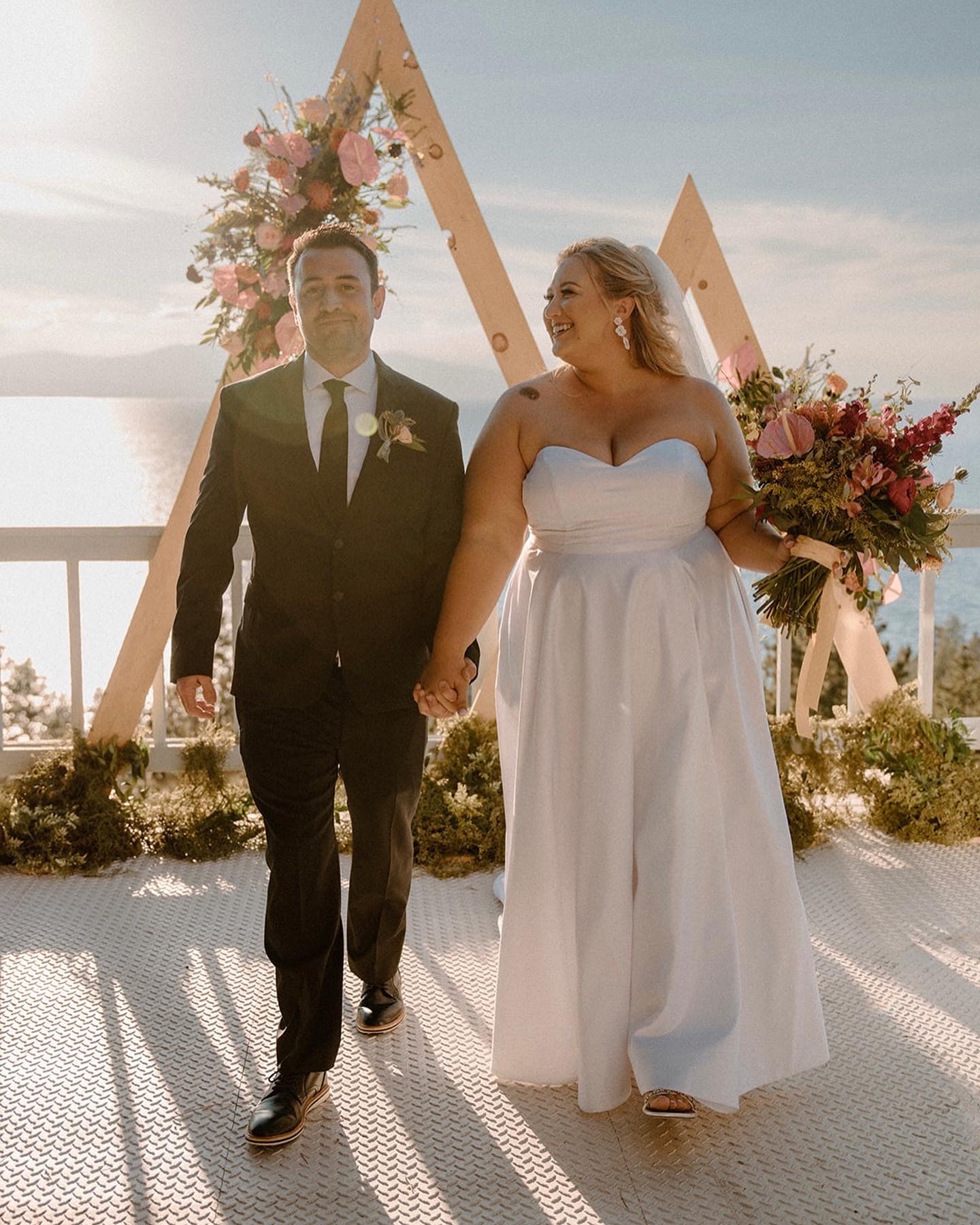 28 Jan

Is It Rude to Have a Weekday Wedding?
Debunking the weekday wedding faux pas.
Every girl dreams of having the picture-perfect wedding. For some, that means taking the traditional route, and hosting a church ceremony in the early afternoon on a Saturday. For others, a dream wedding takes place outside of the country, or perhaps even in the middle of the week. But is it rude to have a weekday wedding?
In short, no. It's your wedding and you can host it whenever your heart desires. Plus, it comes with many perks! There's often more availability for your favorite vendors and it's typically less expensive! However, it is important to consider the following tips to ensure your guests are prepared for such less-than-traditional circumstances:
Give Enough Notice
Since most guests will assume your wedding is going to land on a Friday or Saturday, it's critical to give them enough notice to plan for a weekday event. Send your save-the-dates about a year in advance. Also, instead of the usual 1-month mark, send your invitations about 3 months before the wedding to give everyone ample time to prepare.
Be Conscientious About the Time
Think about hosting an evening event. Even if you give your guests a 12-week notice, many might find it difficult to attend your wedding if it's not after working hours. Plan to host the event around 6:30 or 7 p.m., so your family and friends have enough time to get home from work, get ready and arrive to the ceremony with time to spare.
Show Gratitude
Be generous with the favors.Show your guests how much you appreciate their willingness to attend your weekday wedding by treating them to a generous favor. Even something as simple as a personalized note goes the extra mile and shows them how grateful you are for their attendance.
THINGS TO CONSIDER WHEN HAVING A WEEKDAY WEDDING
Cost
Monday through Thursday are considered off-peak days when having a wedding. Look for discounts when planning a wedding during the week. If they don't appear obvious when researching the costs at a venue, ask specifically if there is a discount for non-weekend dates. If not, ask for incentives or extras added at no cost to you. Either way, you should be seeing a discount for the weekday event. So, keep searching to find your perfect match. It is out there waiting for you.
Schedule
Consider later in the day and early evening, as guests will be more likely to attend later due to work schedules. Depending on the season, darkness may come earlier. This can add a romantic touch and be sure to light up the night with candles and string lights. Summer weddings allow for more daylight and later sunsets if that is a priority for you and your partner. Think about these areas before deciding on the date and time of year.
Availability
If you have your heart set on a specific venue, it is more likely to be available during Monday through Friday. If you are undecided, you will certainly have more options to pick from during the week and this could fit into your planned schedule rather than waiting for a weekend wedding venue to become available. This is really helpful if you are planning a wedding sooner than later, in the next six months or so.
Featured Image: @heregoesgabbi & @alleyroseco
Related Posts: