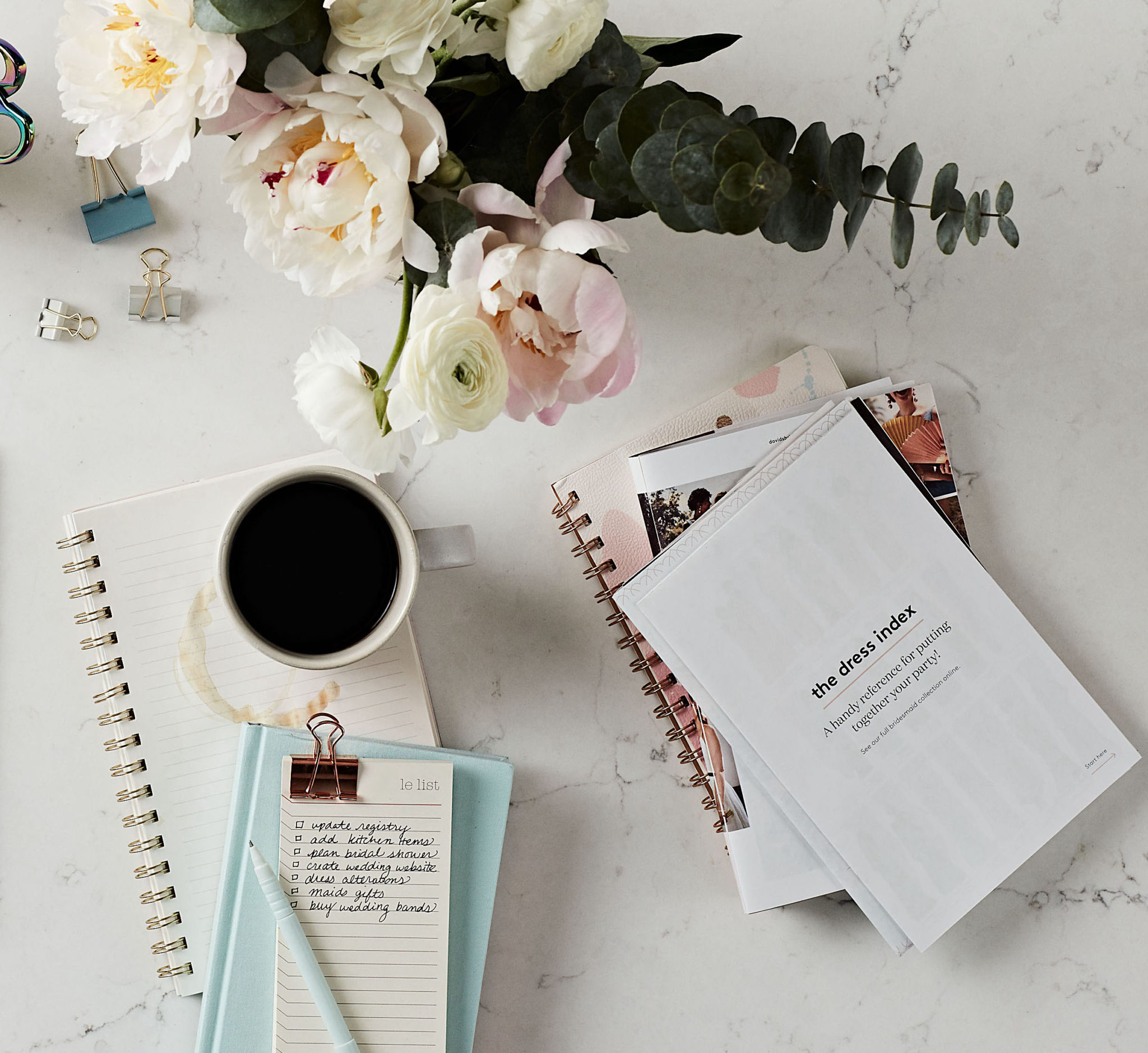 03 Apr

Wedding Planning Stress: Ways to Stay Calm and How to Handle It
Ways to Stay Calm and Deal with Wedding Planning Stress
The overwhelming task of planning a wedding can sometimes send even the most calm, cool, and collected brides into panic mode. It's totally normal to feel nervous or stressed about making sure one of the biggest events of your life goes off without a hitch! But, don't lose your sanity! Keep reading for ways on how to stay calm and and how to deal with wedding planning stress.
Prioritize
Have all your wedding to-do's in one place to make planning more manageable and help you realize only the most important tasks at one time. While it may seem like there is so much to tackle, a personalized wedding checklist track what needs to be done based on your timeline to keep your priorities in check. It's easy to access, re-organize, prioritize, and edit your list based on your wedding needs, like when to make your wedding website or create your registry. Invite your bridal party or other collaborators to join so you can assign relevant tasks to those helping you plan. Head over to Pearl by David's for all the tools and vendors you may need.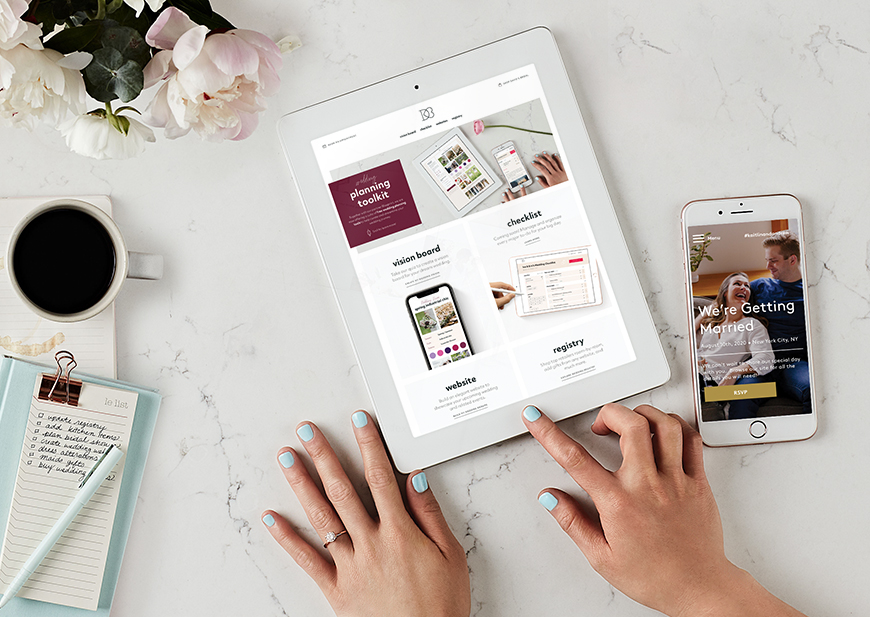 Stay Organized
One of the top areas that cause brides to feel stress is feeling unorganized – which makes total sense since planning a wedding has so many moving pieces. Staying organized allows a bride to process each area of planning and then tuck those details, invoices, contracts into their right place. Some brides decide to use digital tools to help them stay organized while others go with the more traditional printed planner. No matter which type of tool you decide to use just make sure you are consistent and continue to utilize that planner through the entire process.
"When planning such a large event as a wedding it is normal for couples to feel stressed. One of my top tips for cutting down on wedding planning stress is to decide early on in the planning process which days of the week you will use for wedding planning and other days of the week that will be wedding planning free days. Giving yourself a break from wedding planning allows you to enjoy your engagement and connect as a couple."

Maggie Lord, Head of Wedding Planning | David's Bridal
Communicate With Your Partner
Sharing with your partner why you are feeling overwhelmed or stressed when it comes to wedding plans is a great first step in working to stay calm. Many times your partner will be able to pitch in and help with things that might be weighing you down allowing a little more free time for you. Beyond just communicating with your partner about your feelings it is important to try to pinpoint what exactly you are feeling stressed about. It might be the wedding budget, vendor searchers, or the small details but if you can zero in on what area of the planning is providing the most amount of stress you can work to alleviate some of it.
Have Wedding Planning Free Days + Weekends
You can't plan every minute of every day so take some weekdays and full weekends away from wedding planning and use that time for some of your other favorite hobbies, connect with your partner, or just relax.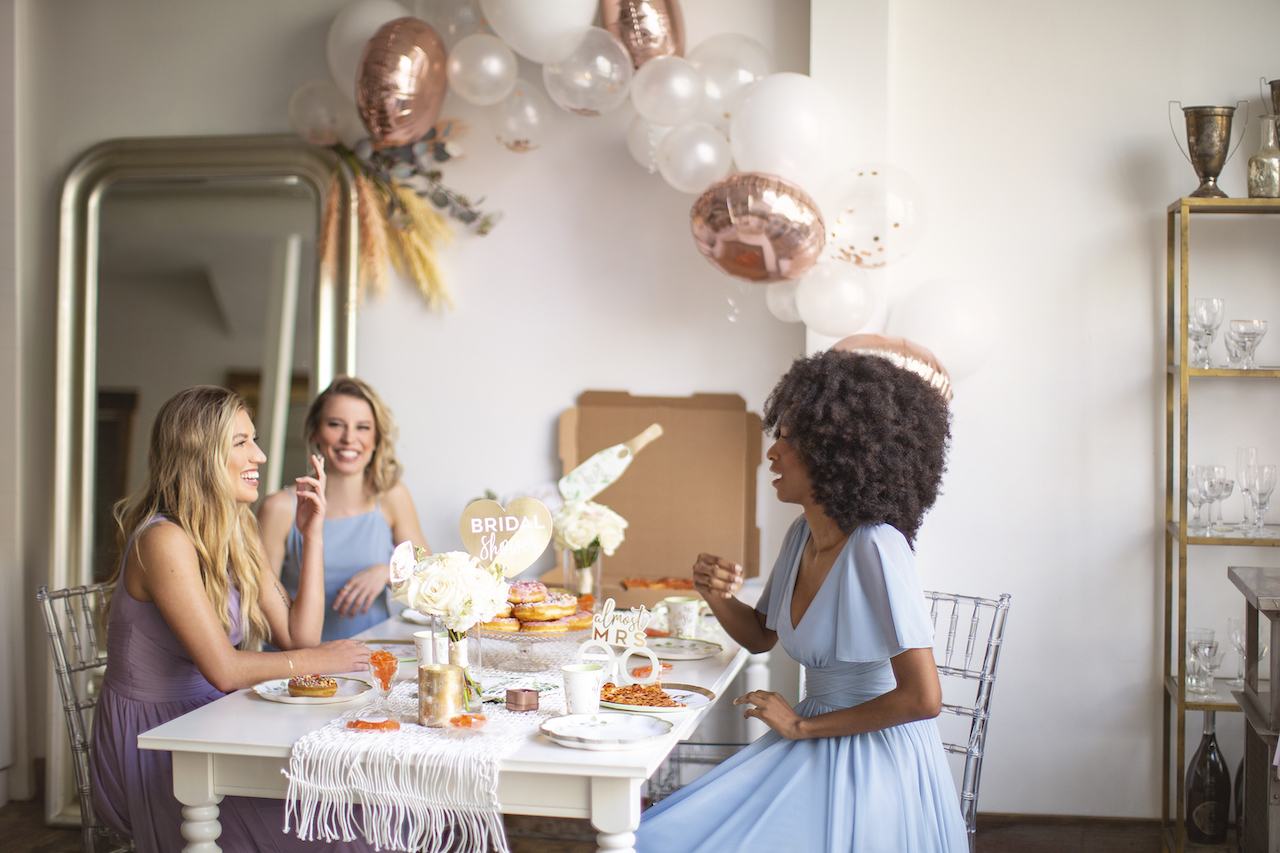 Exercise + Fresh Air
Talking a walk and getting fresh air, running your favorite route or hitting up your favorite yoga class is a great way to turn off your wedding planning brain and refocus. So call your bestie or your partner and schedule some much-needed exercise time!
Set Realistic Timelines For Planning
No one can expect to plan all the details for their wedding in a snap so by creating a realistic timeline for planning you will be able to check things off your list slowly allowing you to work through all of the details one at a time.
Ask for Help
There's no shame in asking for help when you need it. Wedding planning doesn't have to fall only on your shoulders – that's what your family, friends, and bridal party are for! It's an honor to be asked to play such an important part of your wedding and we're sure they'd be happy to help. Ask them to assist with some of the smaller details, like scheduling appointments or returning calls, to take some things off your plate so you can focus on the bigger tasks! And if you need some unbiased opinions, our Wedding Planning Facebook Group is a great place to engage with past brides and brides-to-be that can offer some expert advice and support.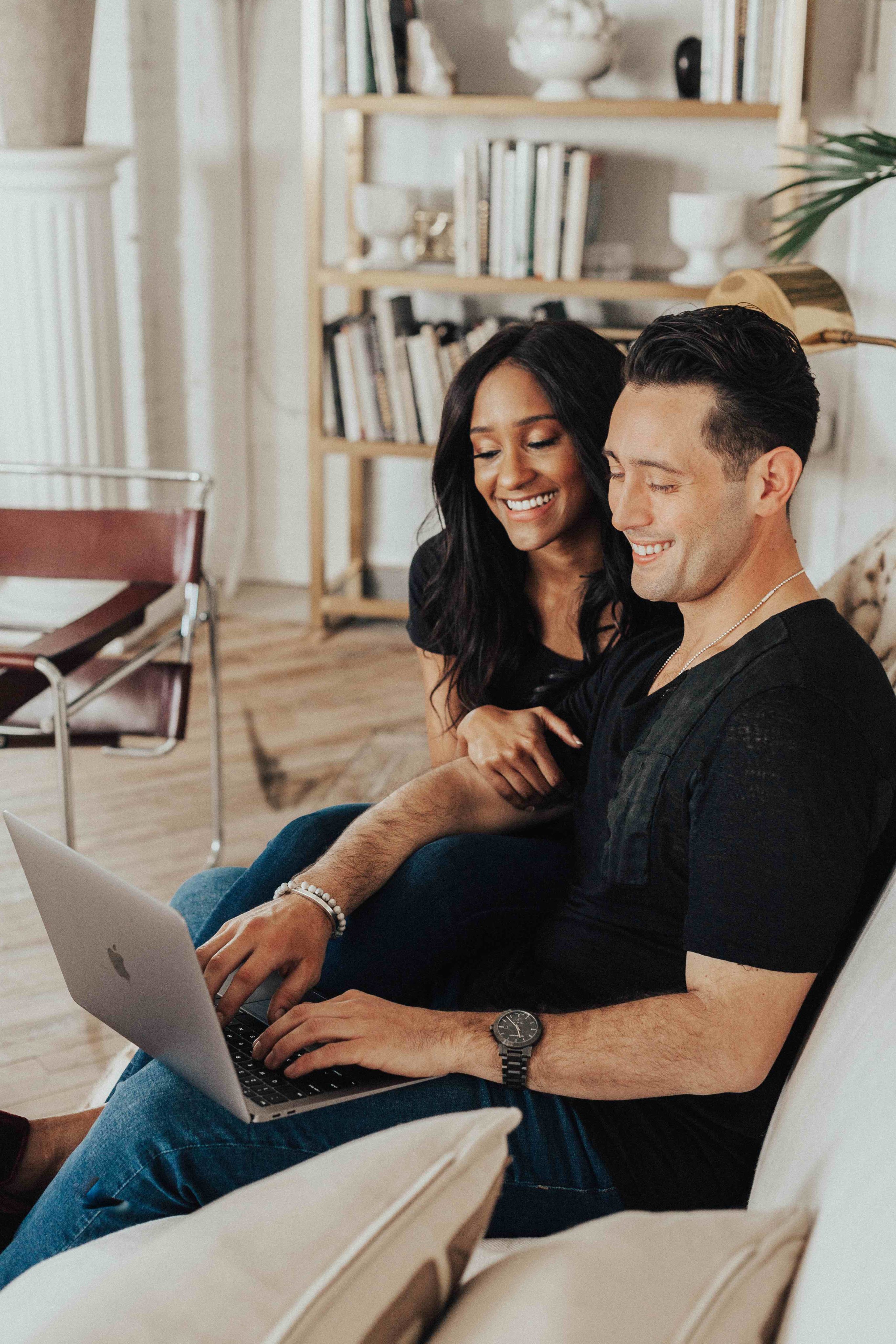 Take Care of Yourself
Don't let wedding planning get the best of you! Create boundaries for yourself and dedicate days off from planning and anything wedding-related! Prioritize yourself during this time and schedule in some time for self-care! A cozy fit and self-care essentials are perfect for your next night off! Since practice makes perfect, now's the perfect time to step up your beauty game too. Bring out your inner beauty guru with this tutorial to take your next look to the next level. And try your hand at these unique manicures for your wedding day, or every day, look!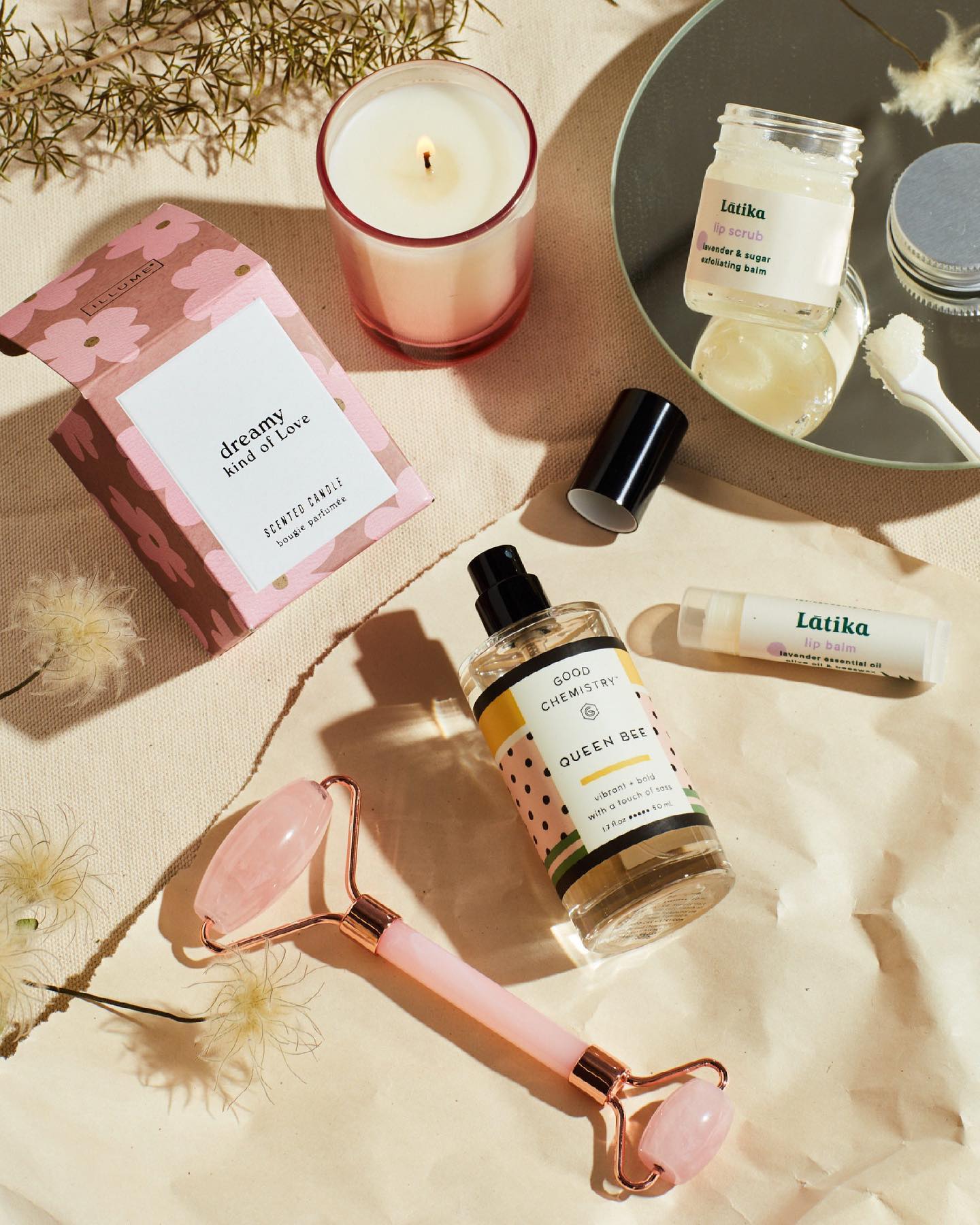 Jade Roller, Bride Vibe Sweatshirt
Plan a Date Night
A date night or quick weekend getaway with your future spouse may do wonders for taking your mind off any wedding planning woes! Use this time to reconnect, refresh, and re-focus on what's most important! Whether you're staying cozy for an at home movie night, lighting the candles and running the bath for a romantic evening or grabbing dinner and drinks at your favorite place, do something together that's entirely un-wedding related! And check out this post if you're needing some inspo for your date night look!
Celebrate the Little Things
In between all the prepping and planning, make sure you take time to enjoy this process! After all, it doesn't happen every day. Celebrate some of the milestones, like setting a date, booking a venue, and finding the dress, with friends and family. And just remember…you're going to be married soon!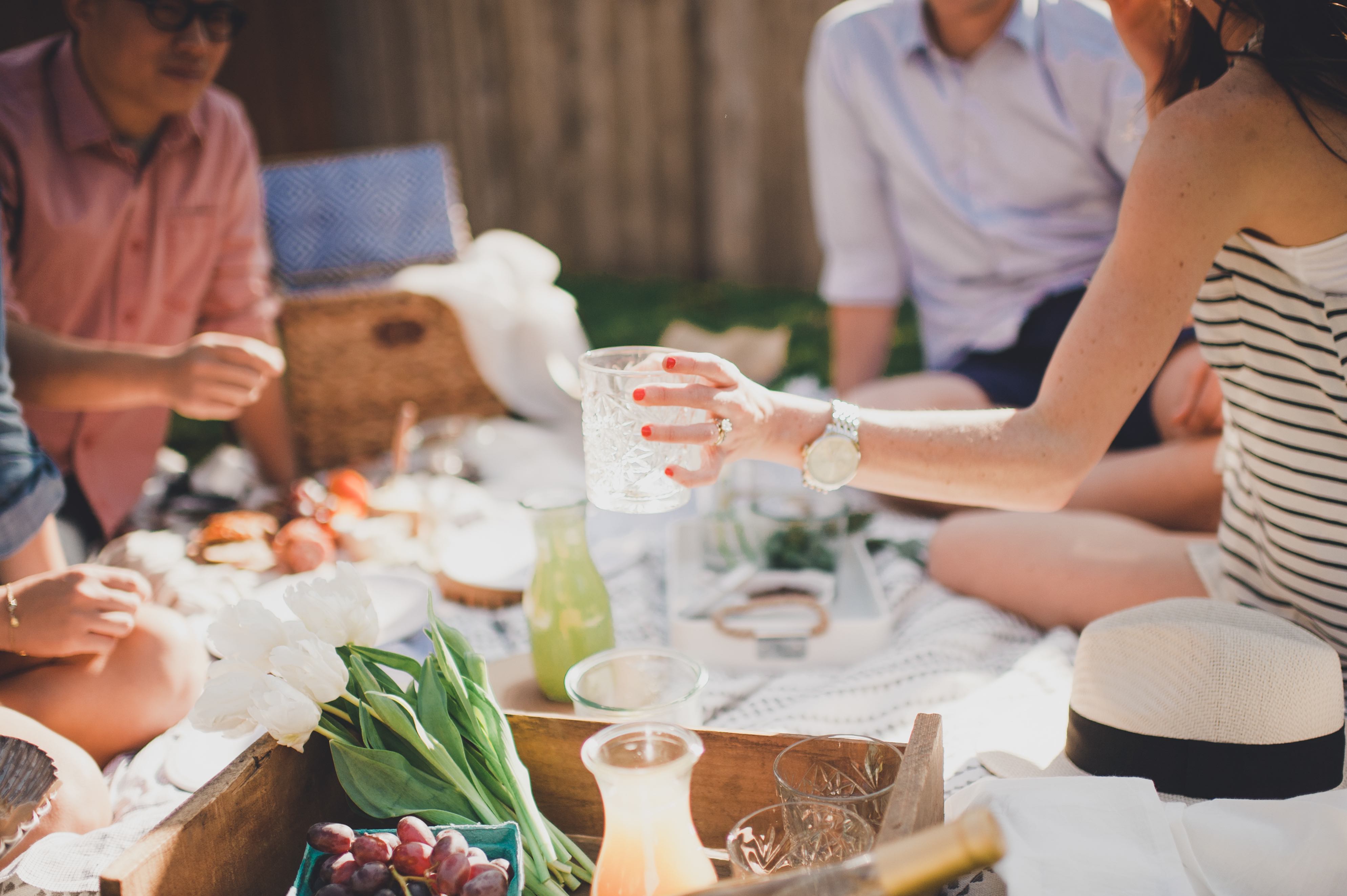 Remember Why
It's easy to get caught up in the business of wedding planning and sometimes that can cloud the things that matter most! Perhaps the most important thing to remember is the reason why all this is happening: you're marrying the love of your life! Focus on the bigger picture as you navigate the journey and challenges of wedding planning!
Taking on the responsibility of planning the biggest celebration of your life is going to come with its ups and downs and is bound to bring some stress along the way! Don't dampen your engagement season with constant worry about the big day! Setting boundaries, tapping into your circle for help, and utilizing the free wedding planning toolkit available on Pearl by David's are just a few ways to stay calm and how to deal with wedding planning stress!
Related Posts: