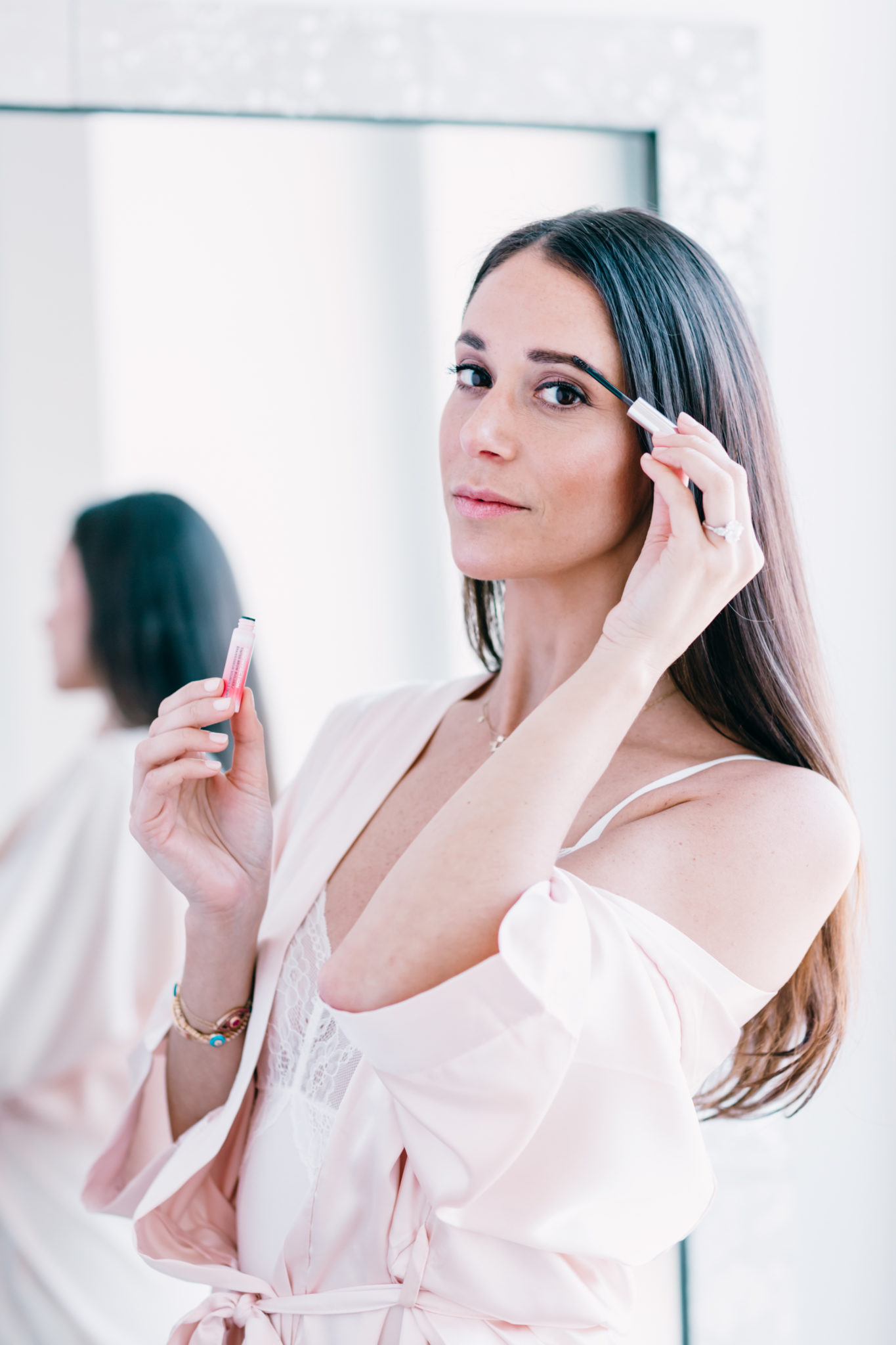 07 May

Revealing Beautiful, Smooth Skin
How to put your best face forward for your wedding.
The key to a fresh face for your wedding is pampering your skin well in advance. Smooth skin and beautiful brows are the foundation for a flawless makeup application and give you a boost of confidence from within. We asked Melanie Coba, National Brand Ambassador for European Wax Center, how EWC can help brides reveal beautiful skin for the wedding and beyond.
What makes European Wax Center the best spot to pamper yourself for the wedding day?
"Looking perfect and glowing on her wedding day is every bride's wish. EWC can help her achieve beautiful skin from head-to-toe, along with perfect brows that will frame her face and complement her veil.
EWC is also a fun destination for brides to go for some pampering with their bridesmaids! With over 650 locations nationwide and discounts for brides and their bridal parties, it's a great way to bond with your girls on your journey to gorgeously ever after!"
What services should a bride consider adding to her beauty routine?
"Aside from adding professional services like waxing to your routine, you'll also want to take care in selecting at-home treatments and everyday products that promote healthy, radiant skin. From body washes and lotions, to scrubs and serums, our signature collection of performance-driven products is all about revealing you and your smoothest skin possible.
I mentioned the importance of eyebrow shaping before the wedding and bold brows don't happen overnight! You'll want to plan regular visits to a specialist to gradually achieve the most flattering brow shape for your face."
What products does European Wax Center offer for smooth skin and brow maintenance?
"Reveal Me Face Exfoliating Gel and renew Me Restoring Serum is a powerhouse duo that will leave skin smoother, softer, moisturized and more radiant. And what bride doesn't want to look more radiant?
The Ready.Set.Brow! Perfect Brow Groomer will keep brows in place throughout the day from the vows to the last dance, while the powders, liners, and tinted Brow Builder will help create what we call Browfecton™. Whether it's a day or night wedding, the Oh My Brow™ Brow Highlighter will create the perfect level of illumination to make any bride glow.
These products also make great gifts for your bridesmaids! Who doesn't love a beauty gift and your bridesmaids will want to look their best for the wedding, too!"
How far in advance should brides establish a new bridal beauty routine?
"We recommend that a bride schedules her first reservation at her local center at least three months out from her wedding date to discuss the right plan for achieving her most beautiful skin. Her specialist will then get her on a schedule to ensure a smooth glowing appearance. In most cases, we recommend a reservation every three weeks for the three months leading up to the bride's big day."
European Wax Center believes every woman should feel unapologetically confident, every single day – but especially on her journey towards her wedding day. From the engagement, bachelorette, wedding day, honeymoon, and beyond, EWC is the destination for all brides-to-be. With discounts for brides and their bridal parties, and luxurious products designed to help minimize hair growth and smooth skin, a visit to European Wax Center is as fun and important a part of the bridal prep process. 
Photos: @lindsilanestyle
Related Posts: