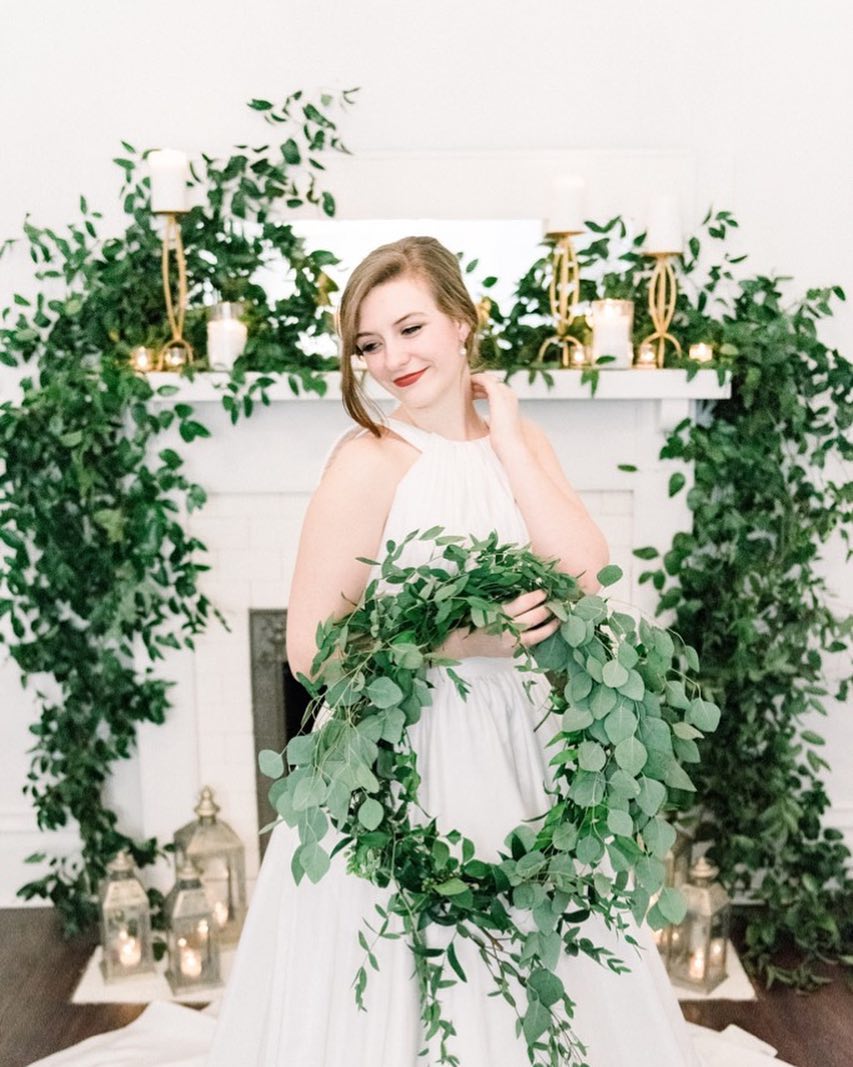 31 May

Nontraditional Wedding Bouquet Ideas
Because succulents, greenery, and paper can be beautiful too!
Flowers are quintessential wedding accents. From accessories (we love a fresh flower crown) to decor (photo backdrop, anyone?), florals are an important part of any wedding day. But not everyone has the same vision and we're all about rewriting the rules, so when it comes to your wedding-day flowers, opt for the unconventional! Whether you're looking to cut costs (lush bouquets can get pricey) or want to bring a cool Pinterest idea to life, these nontraditional wedding bouquet ideas are unexpected but amazing options for your wedding day.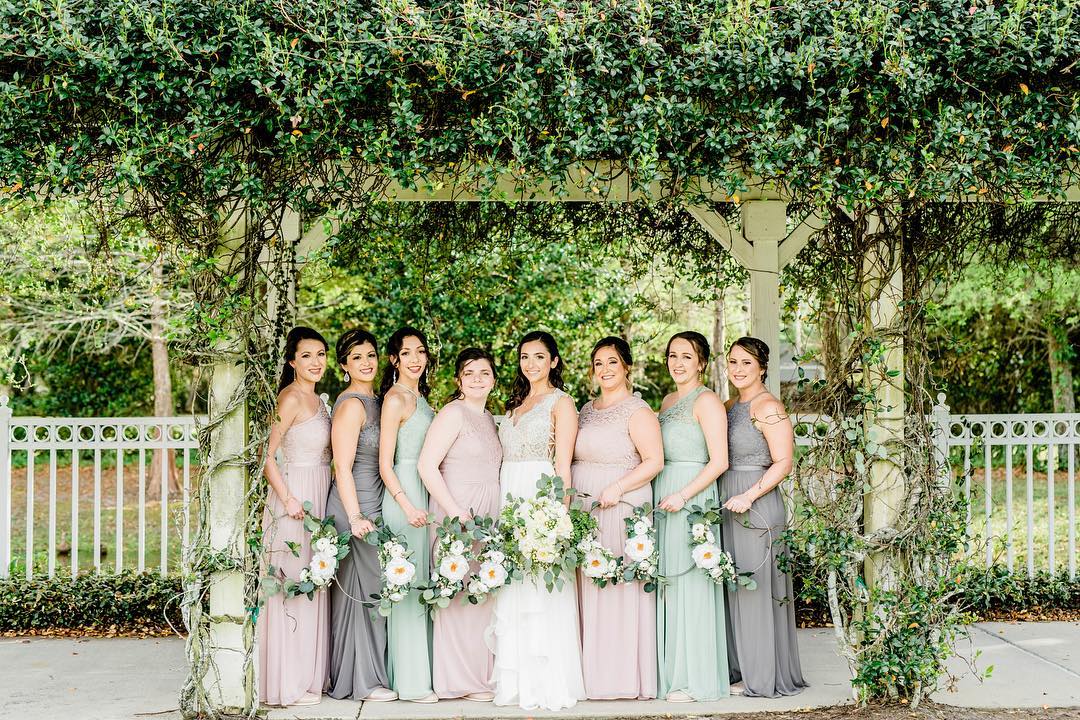 Image by Instagram/brandygraceweddings
Wreaths To have and to hoop. Opt for a wreath or hoop bouquet adorned with blooms or vines (or both!) for a handy floral arrangement. You'll love that these are incredibly light (you'd be surprised how heavy a traditional bouquet can be!) while still adding fresh flowers to your day.
Succulents A pretty option for a boho wedding, a succulent plant adds an earthy feel to your bouquet. The best part? You can plant them later for a piece of home decor that reminds you of your wedding day.
Paper or Silk Love the traditional floral look but not the price tag? Paper bouquets or silk flowers help you achieve that look without breaking the bank. Customize your look with various shades of paper or even incorporate printed song lyrics! These bouquets will last forever.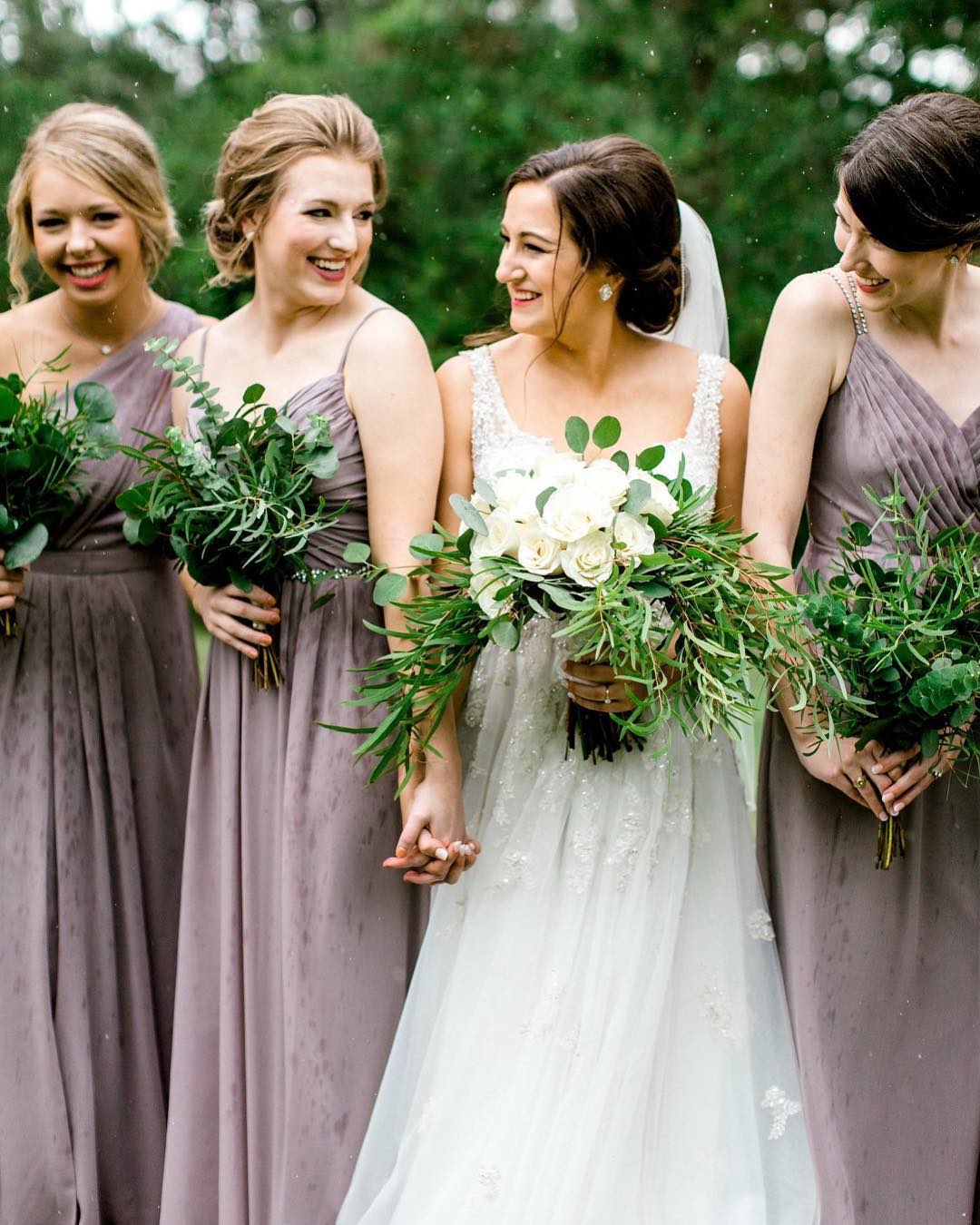 Image by White & Wood Photography via Instagram/kara_kurtz
Greenery Leaves, grasses and branches, the greenery options are endless. Try incorporating elements that fit into the location of your wedding. For example, if you're heading to a balmy beach for the big day, construct your bouquet out of palm leaves. The cute design will seem totally in sync with your surroundings.
Edibles A delicious idea! Surprisingly beautiful, consider incorporating artichoke, kale, purple cabbage, berry branches, and other fruits or veggies into your bouquet.  Herbs are a lovely option too, creating a greenery look that smells amazing.
Fresh Floral Sash Have your 'maids go hands-free and instead wear fresh florals and greenery around their waist (see this post on Bridal Musings for inspo—so pretty!).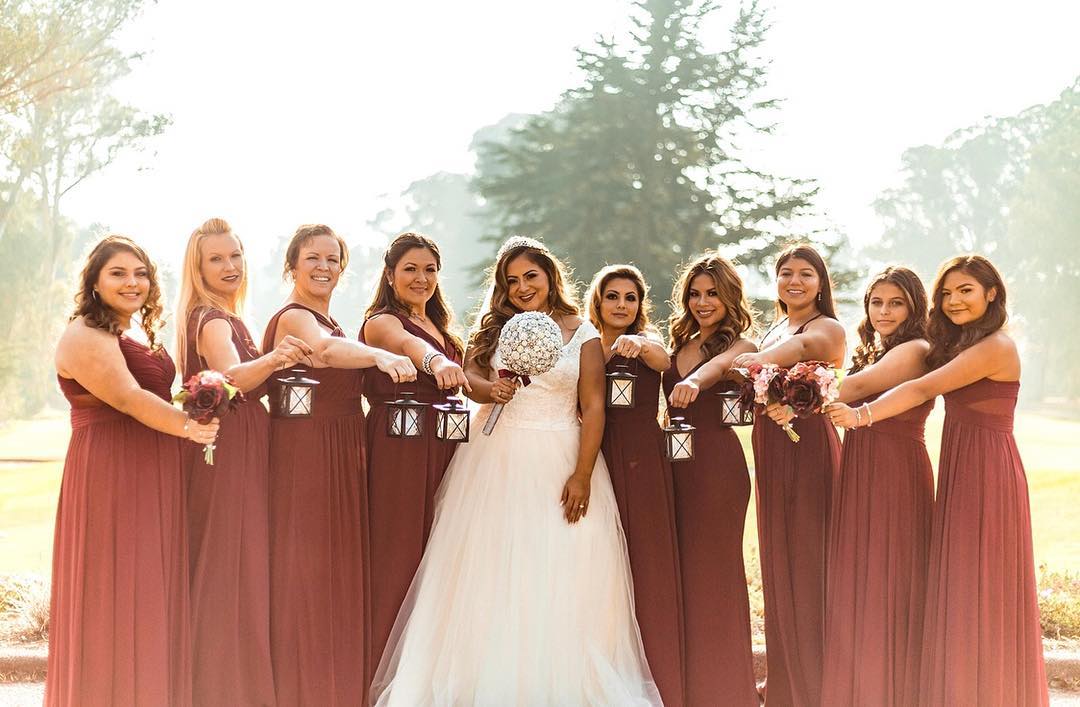 Image by Sherri LaRocque Photography via Instagram/brendasblogg
Lanterns Light up your rustic wedding and have your maids carry lanterns down the aisle for a beautiful glow. Use faux candles (so the metal doesn't heat up!) and you can choose to decorate the lanterns with vines, flowers, or ribbon for a pretty touch.
Broach This popular option features jewelry all stuck together in the likeness of a bouquet. Perfect if you're a DIY bride who's looking for your something old. Peruse thrift stores, vintage boutiques, or your grandmom's jewelry chest for various broaches for your bouquet.
Puppies Is there anything cuter than dog wedding moments? For an adorable twist on the traditional bouquet, partner with a local shelter or organization have your girls walk adoptable puppies or dogs down the aisle.
Explore more ways to rewrite the wedding rules for your day plus see more wedding ideas and planning resources to help you along the way!
Featured image via Instagram/katierhodesphoto
Related Posts: