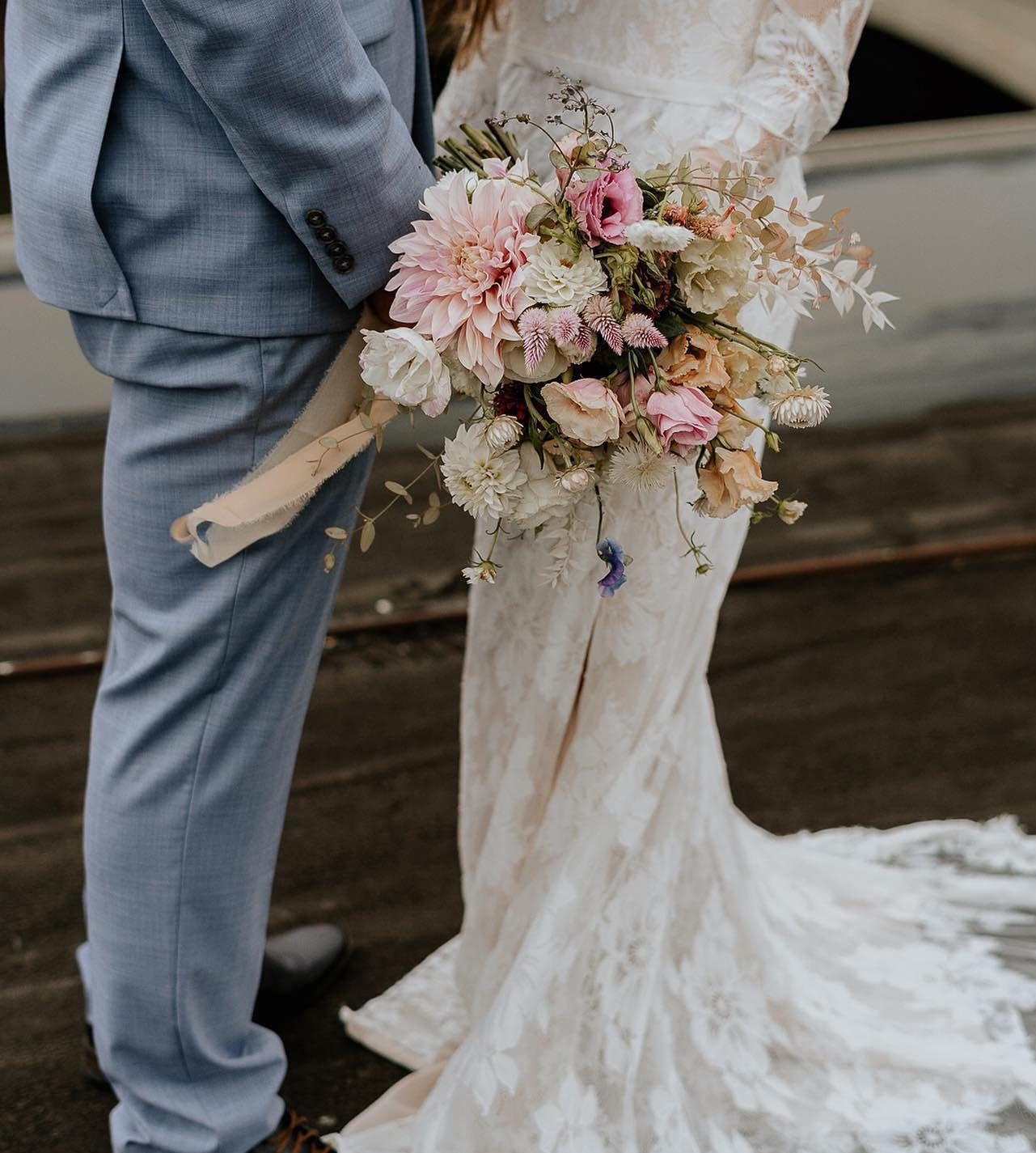 01 Jul

How To Pick Your Wedding Flowers
6 Tips for Finding the Perfect Flowers For Your Wedding Season and Budget
Wedding flowers play such an important role at a wedding. After all, not only do they make a major decor statement, but they also allow you to express your individual style. Creating swoon-worthy flowers starts early in the wedding planning process, so to help you get started, here are the first six steps to take when selecting your wedding day flowers.
1. Create Your Floral Budget
The first step in selecting your wedding flowers is to set your budget for all florals needed. Having your budget ready will help determine what types of flowers you can buy and how many bouquets, floral arrangements, and centerpieces you'll be able to afford. Creating a budget will also come in handy if you are using a florist.
2. Be Inspired
It's much easier to select wedding flowers when you have an idea of what you're looking for. Start doing some research and find visuals that excite you and reflect your wedding style. This step is super important, as it will help you communicate your wedding floral vision to your florist.
3. Find A Local Florist
Finding flowers that reflect your color theme, are perfect for the season, and fit within your budget can all be done with the help of a wedding florist. Working with a local florist will ensure your wedding day flowers look perfect on the big day, so find a local florist early on in your wedding planning timeline.
4. Use the Season
It is super helpful to consider using flowers that are in season on your wedding day. Not only will this help with the availability of the flowers, but it will also help with your budget, as using out-of-season flowers can be more expensive. Start with your wedding date and do a little research into which blooms are in season.
5. Work With Your Color Theme
It's easy to fall in love with lots of different flowers and colors, so to help prevent you from being overwhelmed, a good starting point is to use your wedding color theme. You don't need to match your wedding colors exactly, but finding colors that complement the look is key.
6. Let your venue be an influence
Before you lock in your wedding day flowers, spend some time thinking about your wedding venue and let it be an inspiration for your floral choices. If you're getting married at an outdoor venue, make sure you know what will be blooming on your big day and bring that info along when you meet with your florist. Many times the natural surroundings can speak for themselves, allowing you to cut back on how much you need to order. If you are getting married at an indoor venue, take a few moments to notice things like the colors of the wall or the lighting in the venue – these details can help when selecting the perfect hue for your flowers.
Looking for the perfect dresses and finishing touches to match your wedding flowers? If so, shop wedding dresses, bridesmaid dresses,  gifts & decor, and accessories online at davidsbridal.com!
Planning a wedding? Sign up for our Diamond Loyalty program—it's free —and find local wedding vendors! Follow us on Instagram, TikTok, Pinterest, and Facebook for more real wedding inspiration, or click here to book an appointment.
Photo: @shotsbygaby
Related Posts: