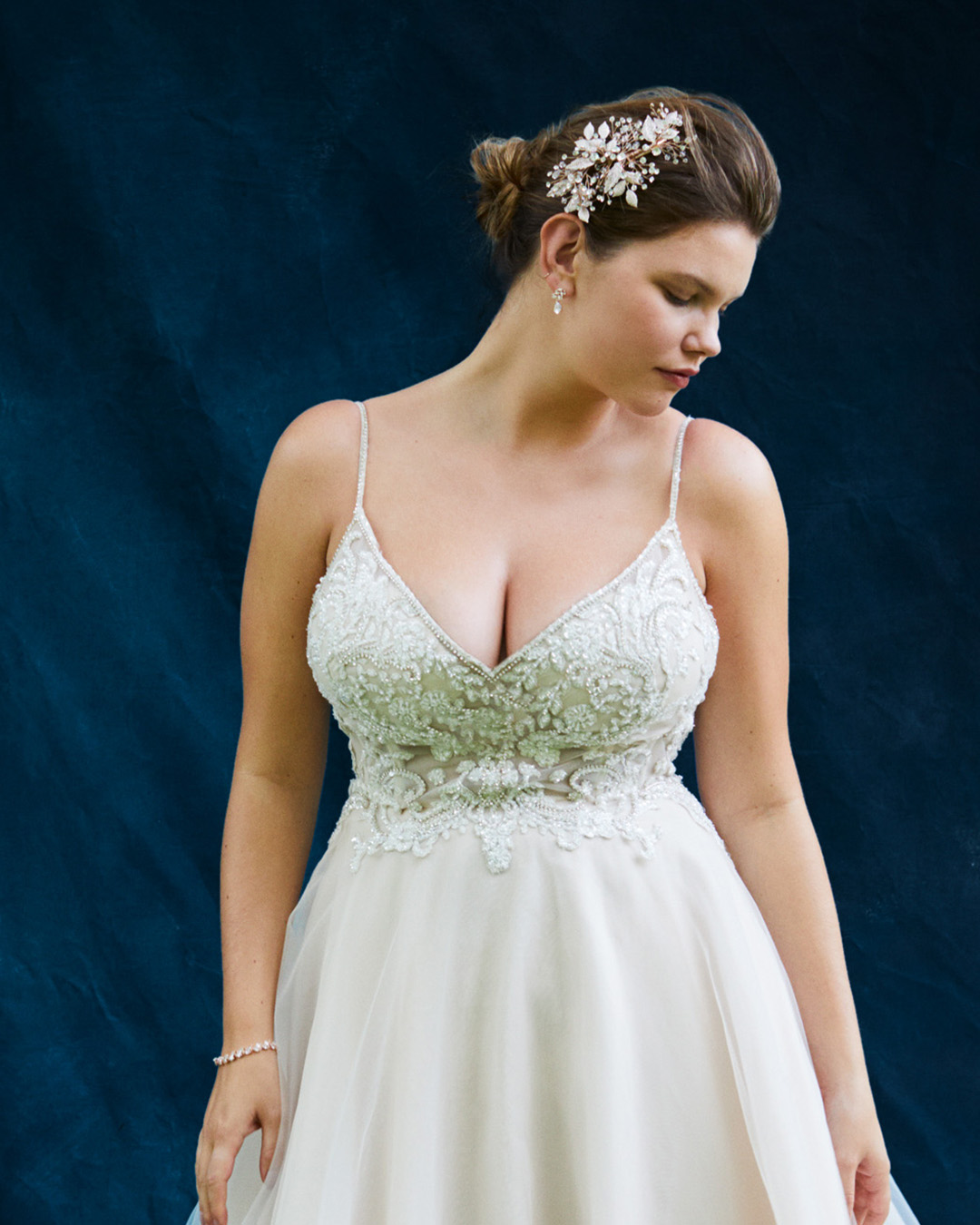 12 Jun

Currently Craving: Wedding Veil Alternatives
When you want to wear something special, but not totally traditional
For ages, the ultimate bridal accessory was the veil, and everyone knew it. What child hasn't placed an unfolded paper napkin on their head and waltzed around the kitchen? Anyone? Just us? Ahem. But times have changed, and paper napkins are as passé as the prescriptive "All brides wear veils" mindset. Don't get us wrong, we still LOVE those diaphanous cascades of tulle and lace, but we don't think every bride should feel compelled to wear a veil if it's not their cup of tea. "Ok, what then?" you might be wondering. Well, we just happen to have some ideas for pretty wedding veil alternatives to complete your look.
Headpieces & Hair Accessories
A pretty headpiece or hair accessory gives your look a fuss-free flourish. Try a slim headband, a floral comb, or a sleek barrette for a touch of sparkle. Bridal chains, hair vines, or halos are pretty ways to spruce up your locks, too!
Tiaras
Feeling a little regal? Amp up the drama with a dazzling tiara. Whether you wear your hair up or down, it's sure to captivate the crowd—cue the "oohs" and "aaahs."
Flower Crowns
The more flowers the better! Add fresh blooms to your day-of 'do for a romantic look! Try Baby's Breath, roses, greenery or an assortment of wildflowers that complement your day.
Bird Cages & Blushers
For a bit of coy coverage that reads "bridal" but doesn't scream "veil," try a birdcage or blusher (especially pretty if you're channeling a vintage vibe!)
Capes
You don't have to forgo the pleasure of a flowy finishing touch just because you're not wearing a veil! Slip on a sheer chiffon or lace cape to complete your look.
Or, Do a Veil in a Different Way…
And speaking of capes, we've known a bride or two who've taken a long cathedral veil, removed the comb, and created a custom topper for their big day. It's the best of both worlds! Our alterations specialists can help bring your vision to life!
Find the finishing touch of your dreams, as well as tons more inspiration for brides. Whether you opt for a royal-worthy veil or one of these wedding veil alternatives, we are here to help you find your dream bridal look! Book an appointment for your one-on-one bridal styling session.
Related Posts: